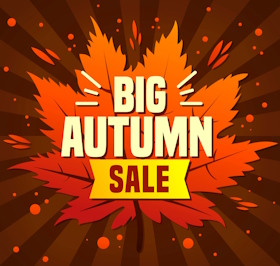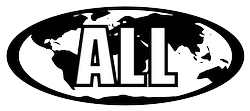 Our DVDs are "all regions"
and will play in any DVD player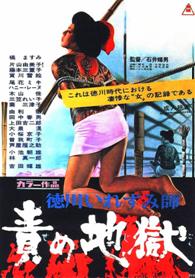 INFERNO OF TORTURE (1969) * with switchable English and Russian subtitles *
Japan in the 19th Century: a high demand for tattooed geishas generates an entire industry for their "production". Europeans pay more for tattooed beauties. This leads to a horrendous competition between two tattoo artists.
Thebes, the birthplace of Dionysus (born from the union between the god Zeus and the mortal woman Semele) suffers from a terrible drought, which triggers popular discontent. This adds up to the accusations of the prophet Tiresias, who alleges that the drought is due to the wrath of Dionysus, blaming King Pentheus for not believing in his divine nature and not revering him. Manto, daughter of Tiresias, gives water to a stranger, who reciprocates with wine sacred to Dionysus. She then confides in her friend Dirce, discussing their respective unhappy destinies: Manto will become a virgin sacred to Demeter, despite her being in love with the servant Lacdamos, while Dirce is engaged to Pentheus, while dreaming of a life free from the court. Following an omen reported by a priest, Agave, Semele's sister and Pentheus's mother, reveals to her son the existence of an ancient prophecy, according to which Lacdamos will marry a virgin sacred to Demeter and their son will become king of Thebes.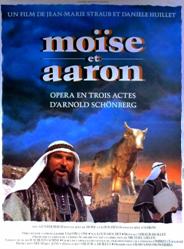 MOSES AND AARON (1975) * with switchable English subtitles *
Schoenberg's opera, filmed in Luxor, Egypt, tells the story of the fraternal pair debating God's true message and intent for His creations - a conflict that leads their followers - in extravagantly choreographed song and dance - towards chaos and sin.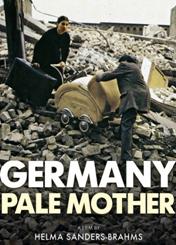 GERMANY, PALE MOTHER (1980) * with switchable English subtitles *
Hans' and Lene's love story begins in the Summer of 1939, and its one which develops very quickly: by the time Germany invades Poland on 01 September, they are already married and Hans is drafted. From this point on, they will only see each other infrequently when Hans comes home on leave. During one of those leaves, thier daughter Anna is conceived and she is born during a bombing raid. In another raid, Lene loses her home. Now homeless, mother and daughter struggle through the turmoil of war. Eventually, young and inexperienced Lene will develop into a self-confident and strong woman, who fights for the survival of herself and her daughter.
Die Liebesgeschichte von Lene und Hans beginnt im Sommer des Jahres 1939. Die Beziehung der beiden entwickelt sich äußerst schnell. Noch am Ende des Sommers heiraten sie. Als mit dem Überfall der Deutschen auf Polen am 1. September 1939 der Krieg ausbricht, wird auch Hans zur Wehrmacht eingezogen. Das Eheleben der beiden hatte noch gar nicht richtig begonnen, da sind sie bereits zwangsweise getrennt. Von nun an sehen sie sich nur noch unregelmäßig, wenn Hans auf Fronturlaub in der Heimat ist. Das junge Ehepaar bleibt sich dabei fremd. In einer Bombennacht wird Tochter Anna geboren, in einer weiteren Bombennacht verliert Lene ihr Zuhause. Obdachlos kämpft sich Lene mit ihrer kleinen Tochter nun durch die Kriegswirren. Aus dem jungen unerfahrenen Mädchen Lene wird allmählich eine selbstbewusste kraftvolle junge Frau, die für sich und ihre Tochter ums Überleben kämpft.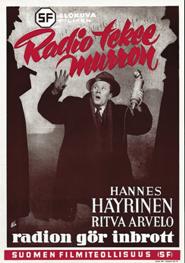 THE RADIO COMMITS A BURGLARY (1951) * with switchable English and Finnish subtitles *
Eager, young radio reporter Teräsvuori stages a one-man burglary into the Helsinki Art Museum, and records it for a later broadcast by his friend Laakso. Things go awry when a gang of real criminals overhear their plans and book their heist to coincide. Teräsvuori gets caught, but escapes from police custody to start a private investigation together with female radio colleague Eila.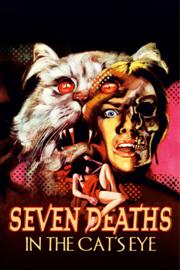 SEVEN DEATHS IN THE CAT'S EYE (1973) * with switchable English subtitles *
In a small Scottish village, horribly murdered bodies keep turning up. Suspicion falls upon the residents of a nearby castle which is haunted by a curse involving a killer cat.
British musical-comedy involving a down-on-his-luck musician, who invents an anti-theft device for cars, then hits the big time, when he sells it to an insurance firm. The good luck continues when he marries the daughter of the insurance company boss.
The Bride's Fair in a small Norwegian village is interrupted by the forced landing of Jimmy Hall and Duke Sargent, two Americans lost - really, really lost - while flying from New York to Paris. Jimmy is the manager of Duke, a publicity-seeking band leader. An old superstition points to Duke as the appointed husband-to-be (not likely) of Trudy Ericksen, daughter of villager Herr Ericksen. Duke, however, has an understanding with Flo Kelly back in the states, and leaves for Paris. Trudy follows him to New York, only to find he has left for Florida with Flo. Jimmy takes Trudy skating in Central Park, falls in love with her and is so impressed, that he gets her a contract to skate professionally. Duke hears of her success and flies back and begins a series of romantic entanglements.
ONIMASA (1982) * with switchable English subtitles *
.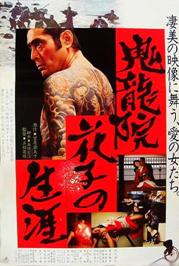 A yakuza melodrama, covering decades in the lives of Boss Onimasa, his adopted daughter Matsue, and his biological daughter Hanako.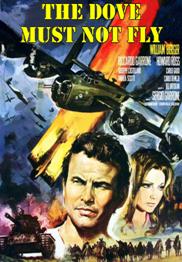 THE DOVE MUST NOT FLY (1970) * with English and Italian audio tracks *
An undercover Nazi agent in Libya aims to steal fuel and deliver it to a specific location in the desert, where an Italian bomber is to refuel on its way to an Allied target.
A detective becomes obsessed investigating Laura Hunt's murder ... only to find out, she's still alive!
Laura Hunt wurde in ihrer Wohnung mit der Schrotflinte erschossen, von ihrem Gesicht blieb nichts übrig. Inspector McPherson ermittelt.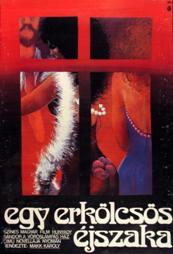 A VERY MORAL NIGHT (1977) * with switchable English subtitles *
A brothel in a small Hungarian town becomes the home of a medical student, after his favorite working girls find out he's out of rent money. Trouble brews when they learn his mother is coming for a visit and they have to transform the house into an inn.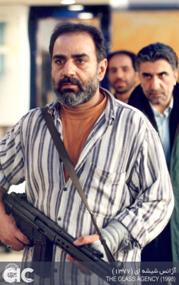 THE GLASS AGENCY (1998) * with switchable English subtitles *
The Glass Agency is the story of a war veteran living in postwar Iran. It depicts veterans, who are suffering from PTSD. Society does not understand them and the standard social norms are not in harmony with their personalities.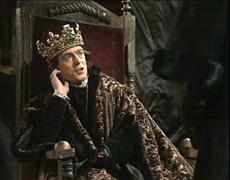 RICHARD III (1983) * with switchable English subtitles *
Richard Duke of Gloucester, youngest brother of King Edward IV, will stop at nothing to get the crown. He first convinces the ailing King, that the Duke of Clarence, his elder brother, is a threat to the lives of Edward's two young sons. Edward has him imprisoned in the Tower of London; killers in Richard's pay then drown Clarence in a barrel of wine. When news of Clarence's death reaches the King, the subsequent grief and remorse bring about his death. Richard is made Lord Protector, with power to rule England while his nephew (now King Edward V) is still a minor. Before the young king's coronation, he has his two nephews conveyed to the Tower, ostensibly for their safekeeping. Richard's accomplice, the Duke of Buckingham, then declares the two boys illegitimate and offers Richard the crown, which, after a show of reticence, he accepts. After Richard's coronation, he and Buckingham have a falling-out over whether or not to assassinate the two children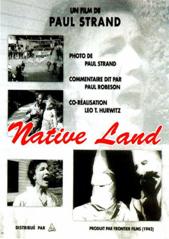 NATIVE LAND (1942) * with switchable English subtitles *
Paul Robeson narrates a mix of dramatizations and archival footage about the Bill of Rights being under attack during the 1930s by union busting corporations and their spies and contractors. In dramatizations, we see a Michigan farmer beaten for speaking up at a meeting, a union man murdered in an apartment in Cleveland, two sharecroppers near Fort Smith Arkansas shot by men deputized by the local sheriff, a spy stealing the names of union members, and a dead Chicago union man eulogized. In archival footage, we witness police and goons beating lawfully assembled union organizers, and we see men at work and union families at play. The narration celebrates patriotism and democracy, albeit with a strong, leftist tinge to it.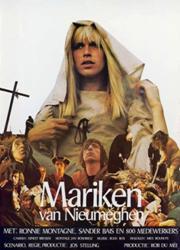 MARIKEN VAN NIEUMEGHEN (1974) * with switchable English subtitles *
A surprising look into the Middle Ages by means of the story of Mariken, whose beauty is used by the devilish comedian Moenen to put people against each other.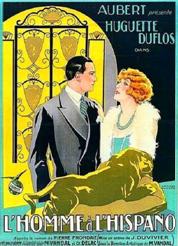 THE MAN WITH THE HISPANO (1933) * with switchable English subtitles *
Georges Dewalter, without a future in France, wants to make his fortune in Senegal. He collects his meager savings and takes the train to embark on a ship at Bordeaux. On the train, he briefly meets Lord Oswill, a wealthy Briton. Arriving in Bordeaux, he learns that the departure of his boat is delayed. He then finds Deleone, a friend. Deleone confides to him, that he bought a Hispano-Suiza to offer it to his mistress, a dancer in the music hall. But as his mistress and his wife both reside in Biarritz, Deléone wants to make believe that the Hispano belongs to Dewalter, so as not to have trouble with his wife. Provided with the luxury car, Georges Dewalter pretends to be rich and seduces a young woman, Stéphane, without suspecting that she is the wife of Lord Oswill.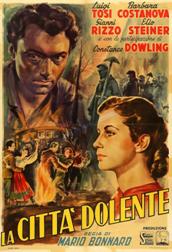 THE CITY OF PAIN (1949) * with switchable English subtitles *
At the end of the Second World War, Pula was assigned to the reconstituted Yugoslav nation. Most of the Italians who had been living there (28,000 out of a population of 31,000) left and were forced to abandon everything. Their evacuation was by motorboat, organized by Rome. Only a few of them remained, among them Berto, a young worker flattered by the promise of becoming the owner of one of the factories subject to nationalization by the Yugoslav government. This is a false promise, as the communist regime had no intention of allowing private ownership of any factory. In an increasingly oppressive climate and in anguish of his fate, he sends his wife, Silvana, and his son to Trieste with the help of a Yugoslav government official, promising to follow soon thereafter. Instead, he is thrown into a concentration camp after refusing to swear loyalty to the new regime.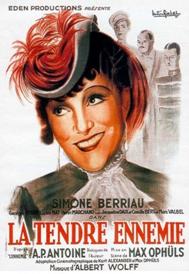 THE TENDER ENEMY (La tendre Ennemie) (1936) * with switchable English subtitles *
Line Dupont is forced to marry a man she doesn't love. Her mother, Annette, was married and knew a tamer, Rodrigo, who was her lover. The ghosts of both men remember and acknowledge that they were unhappy with their affair. Teaming up, they will try to snatch the young girl from her future life.
.
.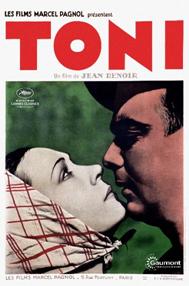 TONI (1935) * with switchable English subtitles *
.
Looking for a job, Toni moves from Italy to Southern France. A local woman named Marie takes him in as her tenant and becomes his lover. But when the Spanish guestworker Josepha comes to town, Toni falls for her. To his disappointment, Josepha falls for Albert, an educated and wealthier man from northern France. Albert and Josepha and Toni and Marie have a double wedding, but Toni cannot hide the fact that Josepha is still his great love. After Marie has thrown him out of her house, his obsession with Josepha grows even more pronounced. Toni spends his time observing Josepha's house from a hut in the mountains. Albert becomes increasingly more abusive, so Josepha and her paramour Gabi decide to steal some money and run away.
.
.
While traveling in France during the Nazi invasion of 1940, an Englishman is entrusted with the care of a group of refugee children.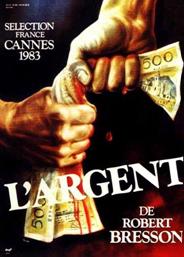 L'ARGENT (1983) * with switchable English subtitles *
A young man, Norbert, enters his father's study to claim his monthly allowance. His father obliges, but the son presses for more, citing a debt he owes a schoolmate. The father dismisses him and an appeal to his mother fails. He tries to pawn his watch to a friend, who instead gives him a forged 500-franc note. The boys take the counterfeit to a photo shop and use it to purchase a picture frame. When the store's co-manager finds out, he scolds his partner for her gullibility. She chides him in return for having accepted two forged notes the previous week. He then vows to pass off all three forged notes at the next opportunity. He uses them to pay Yvon for delivering heating oil. Yvon tries to pay his restaurant tab with the forged notes, but the waiter recognizes them as counterfeit. Yvon is arrested and at his trial the photo shop people lie.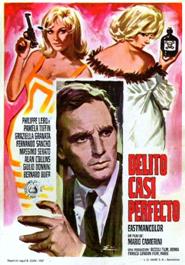 THE ALMOST PERFECT CRIME (1966)
The journalist Paolo Respighi meets some nuns at the airport, who ask him to accompany young Annie Robson to Rome to meet her uncle, Colonel Robson. From there, she will continue on to Lebanon, where she will inherit a large sum of money. Once in Rome, Annie is welcomed by her uncle's housekeeper, while Paolo Respighi decides to secretly follow Annie. Back in the city, he goes to the headquarters of his newspaper, where he discovers he's fired, thanks to the machinations of a colleague. Angry at the loss of his job, he gets drunk and makes plans to take revenge on the guy who got him fired. Pretending to be his colleague, he telephones the management of his former newspaper and publishes an article, in which he reports a murder in a suburban mansion (which is Annie's uncle's mansion), hoping the fake news will get the intended victim in trouble. The next morning Paolo goes to his newspaper and witnesses the arrest of his former colleague, whom the police want to interrogate, because they know nothing of a murder. Arriving at the villa, however, they actually discover that there has been a murder.
Maximilian, Duke of Bavaria, has six daughters, including Helena and Elizabeth, in a household run by his wife Sofia. Sofia has planned for Helena to marry the emperor, and not the man she loves. Despite Elizabeth's attempted intercession on Helena's behalf, their father remains too intimidated to defy his wife, who leaves with Helena for Austria. Elizabeth manages to convince her father to join her in a plan to invade the palace and retrieve Helena, and the father and daughter arrive together in Hellbrun and check into the Golden Ox Inn. Elizabeth gains access to the palace and attracts the eye of Franz Josef, who has yet to meet Helena. Elizabeth hides when Maximilian ineffectually visits his nephew, and her father conceals himself rather than face Sofia and his sister the empress, who has commanded her son's proposed marriage. That evening at the inn, Franz Josef calls on Elizabeth, who has only identified herself as a dressmaker, to attend incognito the birthday fair given in his honor. To his mother's consternation, Franz Josef fails to return to the palace until the next morning. Elizabeth, now in love with Franz Josef, tells Helena she can safely end the royal engagement, but her sister merely believes that Elizabeth is jealous.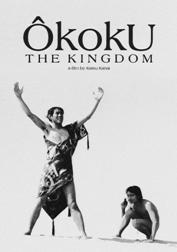 THE KINGDOM (1979) * with hard-encoded English subtitles *
A poet seeks to conquer the engine of time, confronting the Freudian stages, Darwinian evolution - birthed from a womb under rocks in the Galapagos, he becomes a bird. Katsu sets himself on fire in this. Literally and quite severely.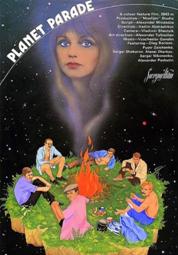 PARADE OF THE PLANETS (1984) * with switchable English and Russian subtitles *
Six, forty-year-old men are cut off from ordinary life by a draft for military reservists, the last one at their age. They represent a cross-section of Soviet society: an astronomer, a butcher from a shop, a factory worker, a loader, an architect, and a trolleybus driver. Some of them know each other and are friendly with one another (but by their own admission, rarely spend time together). During military exercises, their battery, having successfully completed the task, is destroyed by the enemy, and the heroes are seemingly dying. Thus, until the end of the exercise, they remain in reserve for a few more days. Having missed the train to the city at the station, the heroes, having become "spirits from the other world", decide to finish the war game. After leaving the field of battle, the men begin a transcendental journey: they get to a city populated by only beautiful and solitary women. Having sailed across the river from this temptation, the detachment spends the night on an island and, taking the traveling chemist with them, end up in a retirement home, where by a clerk's mistake, they are taken for a team of technicians from a construction office. In the retirement home, the feeble-minded old lady mistakes Herman Kostin for her son Fedya, who had disappeared during the war. By a will of circumstances, Herman-Fedya is forced to play this role for several hours, during which he sums up the not very pleasant aspects of his life.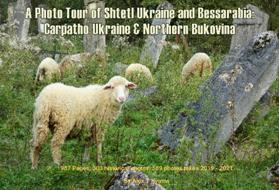 A PHOTO TOUR OF SHTETL UKRAINE AND BESSARABIA: CARPATHO-UKRAINE & NORTHERN BUKOVINA (2022)
This second volume consists of 987 pages, with 303 historical and 589 new photos (taken in the years 2019 - 2021). The photobook has been designed with the intent to show and inform the reader how Jewish heritage sights (and sites) in this part of Ukraine look like and what they can expect to see. Also provided are historical photos of interest, which show what Jewish life was like before the horrors of the Holocaust changed everything forever. Other sights of interest, which are not connected to Jewish history are also included. While not developed as a travel guide, those interested in visiting Ukraine will find this an invaluable resource, whether they're on a heritage tour or just want to sit at home and enjoy this glimpse into history. Especially valuable now that events in Ukraine might even result in the "new" photos becoming "obsolete". The table of contents below and the portion of the book's introduction will tell you what is covered in the E-book.
Contents
INTRODUCTION; What is Carpatho-Ukraine?; The Jews of Carpatho-Ukraine; Berehove; The Auschwitz Album; Khust; Luh; Mukachevo; Pashkivtsi; Tyachiv; Uzhhorod; Velykyi Bychkiv; Velykyie Komyaty; Vynohradiv; What is Bukovina?; Banyliv; Chernivtsi; Selyatyn; Storozhynets; Vashkivtsi; Vyzhnytsia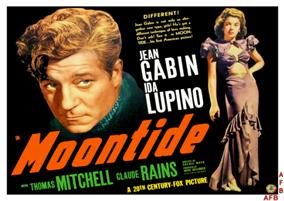 MOONTIDE (1942) * with switchable English and Spanish subtitles *
After blacking out from an all-night drinking binge, dock worker Bobo wakes up in a decrepit shack on a San Pablo Bay barge. The barge's owner, fisherman Takeo, comes by to remind him how they met the previous night, and that he agreed to work for Takeo. Bobo does not remember the encounter and intends to leave. A police boat passes and, hearing that they are searching for the murderer of local bar-fly Pop Kelly, who was strangled to death sometime during Bobo's drinking spree, causes Bobo to put the brakes on his plans to go. He is afraid he may have killed the man, due to the drunken violence he has been capable of in the past. He takes the job on the barge, then goes into town to meet up with his friends, Tiny and Nutsy, the town watchman and amateur philosopher at a local boardinghouse. Despite Tiny's assurances that he didn't hurt anyone, Bobo worries.
TEMPLE OF THE RED LOTUS (1965) * with switchable English subtitles *
.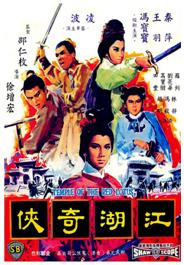 A young man heads off to Dragon Valley to meet the childhood friend, who was promised as his bride. When he gets there, he finds that the family of the bride might not be entirely honest people. What is the story behind their feud with the monks at the Temple Of The Red Lotus?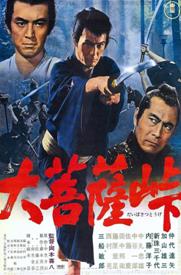 THE SWORD OF DOOM (1966) * with switchable English subtitles *
The story follows the life of Ryunosuke Tsukue, an amoral samurai and a master swordsman with an unorthodox style. Ryunosuke kills an elderly Buddhist pilgrim, whom he finds praying for death. He appears to feel nothing about his role in the murder. Later, he kills an opponent in self-defense. Ryunosuke flees town after killing the man, and cuts down many of the dead opponent's clansmen, who attack him as he is leaving. His opponent's ex-wife asks to go along with him. Two years pass, and in order to make a living, Ryunosuke joins the Shinsengumi, a sort of semi-official police force made up of rōnin that supports the Tokugawa shogunate through murder and assassinations. Through all his interactions, whether killing a man or at home with his mistress and their baby son, Ryunosuke rarely shows any emotion.
In late December 1947, American sea captain Mike Francis Dillon steers his boat toward the Palestinian shoreline, where he is to unload a group of illegal Jewish immigrants. To ensure that the immigrants' leader pays the $8,000 owed to him, cynical Mike insists on going ashore with the others. Once all of the immigrants have safely disembarked on the deserted beach and boarded waiting trucks, Mike is paid and is asked to make additional trips. Mike declines, reminding the leader of the group that he agreed to the blockade run, only because he had lost his scheduled cargo in Italy. Just as Mike and his boatswain are about to return to their vessel, a British patrol boat approaches. Mike, his boatswain, David and Jerry McCarthy, an Irishman fighting with the Jews, hide among some reeds, but are soon discovered by the British troops.
At the end of the Second World War, Eva Berger fled to the West from Germany's eastern territories. Now, she works as an extra in films. The director Frank Tornau, a cynic, notices her and makes some test shots. She tells him her life story, which Tornau considers not only extremely interesting, but also lucrative film material. And so, he commissions his friend and author Paul to write a corresponding screenplay. The author assumes Tornau's star actress, Mona Arendt, will play the leading role. However, Tornau wants Eva to play herself in the movie. Eva's husband Stefan, who is also affected by the film material, is not very enthusiastic about the idea, partly because he doesn't want to put Eva through the hardship of having to go through it again; and partly, because he doesn't know exactly how to classify his wife's relationship with the director.
Eva Berger ist am Ende des Zweiten Weltkrieges aus den deutschen Ostgebieten in den Westen geflüchtet. Jetzt arbeitet sie als Komparsin beim Film. Der Regisseur Frank Tornau, ein Zyniker, wird auf sie aufmerksam und macht Probeaufnahmen von ihr. Sie erzählt ihm ihre Lebensgeschichte, die Tornau nicht nur für einen äußerst interessanten, sondern auch lukrativen Filmstoff hält. So beauftragt er seinen Freund und Autor Paul damit, ein entsprechendes Drehbuch zu schreiben. Der Autor geht davon aus, dass Tornaus Starschauspielerin Mona Arendt die Hauptrolle spielen wird. Tornau möchte jedoch, dass Eva sich im Film selbst spielt. Evas Ehemann Stefan, den der Filmstoff ebenso betrifft, da es auch um sein Leben geht, ist wenig begeistert von der Idee, einmal weil er Eva die Strapazen, alles noch einmal durchmachen zu müssen, nicht zumuten will, zum anderen weiß er nicht genau, wie er das Verhältnis seiner Frau zu dem schwer durchschaubaren Regisseur einordnen soll.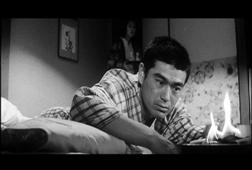 DIARIES OF THE KAMIKAZE (1967) * with switchable English subtitles *
Two best friends are drafted into the Japanese Army and eventually become kamikaze pilots.
THE DELUGE (1974) * with switchable English subtitles *
.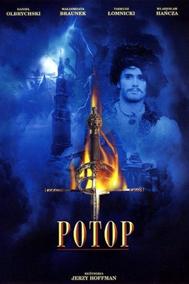 Andrzej Kmicic is engaged to the noblewoman Oleńka Billewiczówna. Together with his companions, he comes to the village of Lubicz. When Kmicic's companions visit the inn, they get into a conflict with the representatives of the Butrym family, by whom they are killed. When Kmicic learns about the death of his companions, he burns down the village of Wołmontowicze belonging to the Butrymas. Then he hides with Oleńka, who breaks her engagement with him, when she learns what he has done. Andrzej kidnaps Billewiczówna and barricades himself in Lubicz. The forces led by Michał Wołodyjowski come to the rescue. Seeing his rival's advantage, Kmicic threatens to blow up the manor. In response to the threat, Wołodyjowski challenges him to a duel and promises that in the event of Kmicic's victory, he will be able to leave free.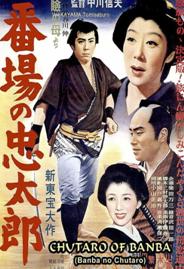 CHUTARO OF BANBA (1955) * with switchable English subtitles *
This heartfelt story concerns a wandering gambler from Banba by the name of Chutaro. Set during the Tenpo Period, Chutaro runs afoul of Boss Sukegoro of Iioka. Pursued by vengeance seeking swordsmen, Chutaro displays his phenomenal martial art skills. Abandoned as a child, he seeks to find his long lost mother, while at the same time fighting off numerous attacks by Iioka's men.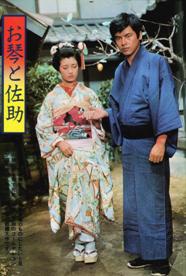 A PORTRAIT OF SHUNKIN (1976) * with switchable English subtitles *
Blindness provides Shunkin the extraordinary ability to masterfully play the traditional Japanese instruments of the three-stringed shamisen and thirteen-stringed koto. She performs as a renowned musician and also gives music lessons. The film is a psychological study of Shunkin and the struggles she faces, aware there is a life out there she is never going to experience. Her life takes a turn, when she accepts a young man to teach music. He is both her student and servant. Sasuke strives to please Shunkin in every possible way, but irritates her when she discovers, he tries to play with eyes closed, since it reminds her about her defect. The two develop a unique a melancholic romantic relationship. Despite Shunkin's resistance, the two are drawn to each other.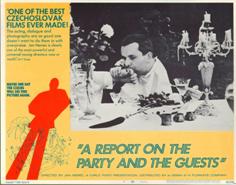 A REPORT ON THE PARTY AND GUESTS (1966) * with switchable English subtitles *
A group of four men and three women are having a picnic in a field. One of the women says, they should get going, so they will make it to a celebration on time, and the group cleans up and walks into the woods. A man emerges from the trees and, smiling, links arms with Karel, one of the picnickers. Several other men appear and forcibly direct the picnickers to a clearing. The group of men bring a table and chair out of the woods and place it in the clearing. Their leader sits down and asks the picnickers if they are enjoying their trip to the country. Karel demands to be told what is going on, but the leader's second-in-command just tells the picnickers to spread out. A male picnicker wearing glasses separates the women from the men and arranges each group alphabetically before stepping forward. The second-in-command draws a circle around the six other picnickers, and the leader says they cannot cross the line. Karel tells the leader to leave them alone, but the other picnickers ask him to stop being defiant. The picnicker wearing glasses diplomatically tries to discover why he and his friends have been stopped.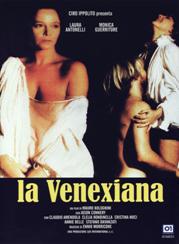 LA VENEXIANA (1986) * with switchable English and Italian subtitles *
When the Black Death finally passes and Venice shines again, Angela and Valeria, two women from noble families, set their heart on a man in the Venetian crowd and decide to seduce him.

You may have missed these titles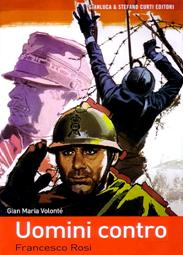 MANY WARS AGO (1970) * with switchable English subtitles *
In Northern Italy, WWI has turned into a bloody stalemate. Bogged down in their trenches on a barren highland, the men of an Italian infantry division have been given one objective: retake a commanding height from the enemy. Unfortunately, the tactical ingenuity of General Leone, the unpopular division commander, consists of supplementing frontal attacks against machine-guns with medieval fighting schemes. His dispirited troops must be prodded with ever harsher measures into storming the Austrian positions. As casualties mount, indignation spreads among the rank and file. Disturbed by the decisions of his superiors, Lieutenant Sassu is progressively led to question the purpose of the war and to reconsider where his real duties lie.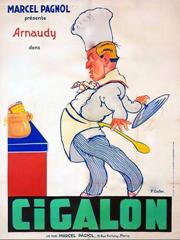 CIGALON (1935) * with switchable English and Spanish subtitles *
Cigalon manages a restaurant in a small town in Provence. A chef with a high opinion of his past culinary achievements, he makes no effort to attract customers and is rude to those who venture into his establishment expecting to be fed. To Cigalon, gastronomy is the greatest of all the arts, and so he is naturally aghast when a former laundress named Madame Toffi opens a restaurant next door to his. Madame Toffi does not share his elevated notions and intends to serve meals to the general public – an appalling prospect! While Cigalon's restaurant remains empty, Madame Toffi's is always busy. To prove he's the better chef, Cigalon must now start catering to the whims of paying customers or be forced out of business.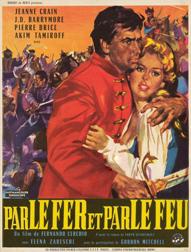 DAGGERS OF BLOOD (1964) * with both English and Italian audio *
The 17th Century. During the Ukrainian uprising against their Polish rules, Prince-Colonel Jan Skrzetuski falls in love with Princess Elena, who lives with his aunt's family. Bohun, the local hetman, who, in spite of his Ukrainian nationality, is faithful to the Polish crown, would like to marry the girl and become part of the family ... but only in order to take possession of their gold, jewels and receive the protection of his Polish overlords. When Bohun discovers that Jan and Elena have fallen in love with one another, and that the family would never accept the marriage of the princess with a peasant and foreigner, he swears revenge. Fleeing to the Cossack rebels, he now turns his hand against his former masters.
Cafe owner Paul Perlacher is a real pig: not only are his daughter and sister Trude embarrassed constantly by his disgusting behavior, but his tenants are subjected to every legal trick under the Sun to get them to move out. Nevertheless, Amalie Hartning's a stubborn woman and can take care of herself well when it comes to her tyrannical landlord. If that weren't enough for Paul, his daughter's gone and fallen in love with the nephew of this pain in rear! And when Paul's ordered to jail by the courts, that really is the last straw.
Kaffeehausbesitzer Paul Perlacher ist ein richtiges Ekel: Nicht nur seine Tochter und Schwester Trude bekommen das schmerzlich zu spüren, sondern auch die Mieter seines Hauses, die er nach allen Regeln der Kunst schikaniert, um sie endlich zum Auszug zu bewegen. Doch Amalie Harting bleibt hartnäckig und wehrt sich gegen den tyrannischen Vermieter. Doch nicht nur das macht Paul zu schaffen, zu allem Überfluss verliebt sich sein Töchterchen auch noch ausgerechnet in den Neffen der rebellischen Mieterin. Als Paul durch einen richterlichen Erlass ins Gefängnis gesteckt wird, steht ihm erstmals selbst das Wasser bis zum Hals.
THE CAPTIVATING STAR OF HAPPINESS (1975) * with switchable English subtitles *
.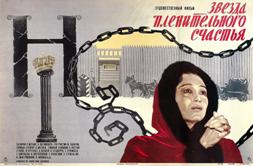 In December 1825, distinguished members of the Russian military --- most of whom were quite affluent and of noble lineage --- take it upon themselves to stir up a revolution against the autocratic and tyrannical Czar Nikolai I in the wake of his not honoring (or even acknowledging) the drafting of a constitution for the Russian people. The revolution fails miserably and the conspirators (known as the Decembrists) are weeded out by the Czar himself. One by one, each of the conspirators confess and are systematically exiled to Siberia, slated to work and die in a mine. The wives of the conspirators are given the choice of leaving the bosom of wealth and family (including their own children) to be with their husbands in the brutal Siberian locale. If they agree to this, they face having their illustrious social stations stripped away and experiencing disdain from everyone around them. Among these remarkable women is a princess exiled from France, who fell in love with a man soon to be exiled. This film is the story of the women's unfathomable sacrifice and their dogged desire to be reunited with the men they love, despite the conditions and the circumstances.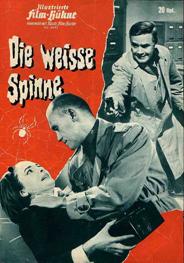 DIE WEISSE SPINNE (1963) * with switchable English subtitles *
After an automobile accident, in which a man is unrecognizably burnt to a crisp, his wife's only able to confirm the corpse's identity by his talisman: a small, white spider. However, soon, there are more corpses walking around than at a comic con convention and every single one of them was a white spider sitting on or nearby the body.
Nach einem Autounfall, bei dem ein Mann bis zur Unkenntlichkeit verbrannt ist, kann dessen Frau seine Leiche nur anhand eines Talismans - einer kleinen, weißen Spinne - identifizieren. Allerdings tauchen seltsamerweise nach und nach weitere Leichen auf, und alle haben diese ominöse weiße Spinne bei sich.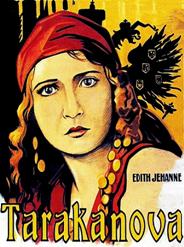 TARAKANOVA (1930) * with switchable English subtitles *
Emperess Catherine II wants to get rid of Princess Elisabeth Tarakanova, who is to replace her on the throne of Russia. She asks Prince Orlov to travel to Venice so he can seduce Elisabeth and bring her back to Russia. Orlov and Tarakanova fall in love.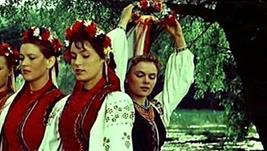 UKRAINIAN RHAPSODY (1961) * with hard-encoded French and switchable English subtitles *
Singer Oksana has lost her beloved in the War. Everyone thinks he's dead; but in reality, he was taken prisoner. He then escaped; hid; fell into American hands; and … Finally, he returns to his village and meets Oksana once again.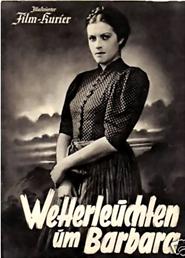 WETTERLEUCHTEN UM BARBARA (1941)
Propaganda-drama which portrays the Anschluss of Austria into the Third Reich as a liberation of the Tyrolean mountain farmers. Young Barbara Stammer moves with her husband, the farmer Martin, onto the family farm in the Tyrolean mountains. While Barbara has to prevail against the suspicions of her mother-in-law, Martin organizes an illegal leaflet campaign against the Austrian army together with his friend, Anton. Barbara is able to save herself by acting as a courier, but the local commander Gansterer discovers that Martin and Anton are the leaders of the insurgents. Barbara, Anton and Martin flee from Ganster's army into the mountains.

Propagandistisches Heimatdrama, das den Anschluss Österreichs ans Dritte Reich als Befreiung der Tiroler Bergbauern inszeniert: Die junge Barbara Stammer zieht mit ihrem Mann, dem Bauern Martin, auf den Familienhof im Tiroler Bergland. Während sich Barbara gegen das Misstrauen ihrer Schwiegermutter durchsetzen muss, organisiert Martin gemeinsam mit seinem Freund Anton illegale Flugblattaktionen gegen die österreichische Heimwehr. Barbara bewährt sich bei einem riskanten Kurierauftag, doch der Ortskommandant Gansterer entdeckt in Martin und Toni die Anführer der Aufständischen. Barbara, Toni und Martin fliehen vor Gansterers Heimwehr in die Berge.
An evil chambermaid persuades a princess to exchange clothes so she can test a prince who's been consigned to marry the girl. The chambermaid forces the princess not to betray the exchange and when the prince shows up at the castle, not only passes herself off as the princess, but compels the princess to scrub the floors and do her other duties. Falada, a mysterious horse who can speak, is on the chambermaid's hit list, because he can see through the charade. In the end, the chambermaid's plans come to nothing and the stupidly naive princess gets the prince, his 401(k) and a significantly lower tax rate to pay than the king's secretary.
Die böse Kammerjungfer überredet die Prinzessin, mit ihr die Kleider zu tauschen, um den ihnen unbekannten Prinzen, den die Königstochter heiraten soll, auf die Probe zu stellen. Die Kammerjungfer zwingt die Prinzessin zu dem Schwur, nicht von diesem Tausch zu verraten. Im Schloss angekommen, gibt sich die Kammerjungfer als Prinzessin aus und die Prinzessin muss erzwungene Dienste verrichten. Falada, das geheimnisvolle Pferd, von welchem gesagt wird, das es sprechen könne, soll von der der bösen Kammerjungfer getötet werden. Die Tat misslingt ihr, wie letztlich alle Intrigen. Der alte König wird durch Kürdchen, dem kleinen Gänsehirten, auf das Geheimnis, welches die Gänsemagd umgibt, hingewiesen.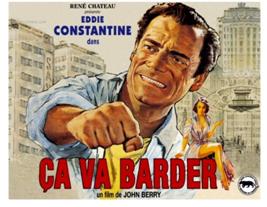 CA VA BARDER (1955) * with switchable English subtitles *
It's the 1950s and a small-time American hustler named Johnny Jordan in Portuguese Mozambique --- once a soldier; once a boxer; and always the adventurer --- is looking for some new trouble. It doesn't take him long to find it either: a local shipping tycoon and importer by the name of Moreno offers Johnny a job after the American saves him from an armed mugger on the wharf. Impressed with Johnny's fighting skills and apparent honesty, Moreno takes him on as a security agent and investigator. And just in time: Moreno's convinced someone in the firm's been skimming the company profits and also hijacking some of his wares before the ships arrive at Puerto Negro. Moreno wants Johnny to look into the matter and find the culprit. Johnny accepts the proposition and enlists the aid of his old flame Gina, who's married to a local mob boss and has been waiting for Johnny to return from his latest high dramas.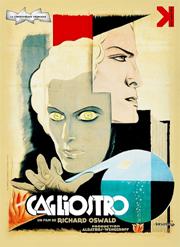 CAGLIOSTRO (1929) * with switchable English subtitles *
In a small, rural town, an unknown man from Palermo marries young Lorenza Feliziani. On that very day, Cagliostro is to be picked up and incarcerated because of some infraction, but he manages to flee with his wife. It's only then that Lorenza realizes to what she's wed herself. Arriving in France, Cagliostro makes the rounds of the nobility trying to worm his way into their graces. He even manages to get himself into some intrigue at the royal court at Versailles having to do with some necklace belonging to Marie Antoinette. Out of love for her husband, Lorenza betrays his evil plans to Louis XVI, hoping this will finally lead Cagliostro onto the right path. Thus, they have to flee yet again; this time Cagliostro returning to Italy on the heels of his wife, who had already departed before him. This time, however, it's too late: Cagliostro falls into the hands of the law and must answer for his crimes in court. Sentenced to death by beheading, he manages to escape in the last minute and, for some reason, brings the woman with him, whose betrayal to the king of France led to all this in the end.
In einer kleinen, ländlich gelegenen Stadt heiratet der noch recht unbekannte Mann aus Palermo die junge Lorenza Feliziani. Noch am selben Tag soll er wegen einiger Vergehen festgenommen werden, doch Cagliostro entzieht sich der Verhaftung, in Begleitung Lorenzas, durch Flucht. Erst jetzt erkennt sie das wahre Ich ihres frisch Angetrauten. In Frankreich angekommen, geht Cagliostro beim Hochadel ein und aus und versucht sich deren Vertrauen zu erschleichen. Am französischen Königshof gerät er gar in eine handfeste Intrige, in deren Mittelpunkt die Halsbandaffäre rund um Königin Marie Antoinette steht. Lorenzas Liebe zu ihrem Mann lässt diese Cagliostros finsteren Pläne an Ludwig XVI. verraten, um ihren Mann wieder auf den rechten Weg zu bringen. Cagliostro muss nunmehr erneut fliehen und folgt seiner Lorenza, die nach Italien heimgekehrt ist. Doch es ist zu spät: Cagliostro gerät dort in die Hände der Justiz und soll sich für seine Taten auf der Richtbank verantworten. In letzter Minute kann er dem Beil des Henkers entkommen und flieht erneut mit Lorenza.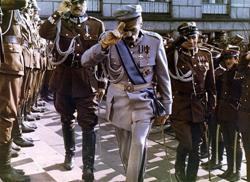 ZAMACH STANU (1980) * with switchable English subtitles *
Coup d'etat begins in the fall of 1925. That Spring, a governmental crisis erupted in Poland's ruling circles. Wincenty Witos formed a government, but the Sejm (parliament) is incapable of working together. Given the situation, Jozef Pilsudski launches a coup d'etat and seizes power on 12 May 1926. With the support of the Left, his men advance on Warsaw. When the fighting is over, Witos resigns. Afterwards, he and his supporters are persecuted. The Sejm is dissolved and Centrists are arrested and imprisoned in the fortress at Brest.
Kalle has to get some carbide so, as a vegetarian, he can feed himself on the sorrel that grows on the side of the road ... with the end of the war, there isn't a whole lot else to eat. Fortunately, his brother-in-law works in a carbide-producing factory. The factory, however, isn't in Dresden, where it's used to weld together rubble from the ruins, but in Wittenberge. And so, Kalle heads for Dresden. The entire film covers his attempts to move seven hundredweight barrels back home without proper transport ... and why only two arrived in the end.
Kalle muß Karbid holen. Denn als Vegetarier kann sich Kalle in den kargen Zeiten nach Kriegsende vom Sauerampfer am Straßenrand ernähren, außerdem hat er einen Schwager, der in einer Karbidbude arbeitet. Doch die steht nicht in Dresden, wo man den stinkenden Stoff zum Auseinanderschweißen der Trümmer braucht, sondern in Wittenberge. Also macht sich Kalle auf den Weg, der mit dem Vorspann schon vorbei ist: Der gesamte Film erzählt, wie Kalle sieben Zentnerfässer ohne ordentliche Transportmittel nach Dresden zu schaffen versucht, und warum davon nur zwei ankommen.
Thank you and the best to all of you,
RAREFILMSANDMORE.COM