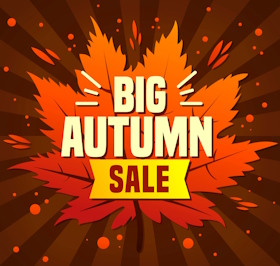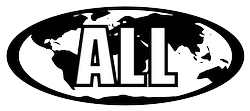 Our DVDs are "all regions"
and will play in any DVD player

HEROIC CHARGE (1952) * with switchable English subtitles *
In 1941, Mussolini sends a horse regiment known as the Savoy Cavalry to play its part in the German-led invasion of the Soviet Union. After they cross a vast area of Soviet land, they arrive in, what appears to be, a deserted village. A patrol is sent out on reconnaissance and comes under machine gun fire from a bell tower. In the battle which follows, a young woman named Kalina is captured by the Italians. Rather than execute her as a partisan, they spare her to win favor with the locals. A sort-of peaceful co-existence develops between the Italian soldiers and the Russian villagers; a special fondness blooms between Kalina and Captain Valli, the colonel's godson. Suddenly, the men receive orders to depart and head for the front line, now being attacked by Soviet forces. The Germans, however, don't have much faith in the Italians' abilities, so it's up to the Savoy Cavalry to demonstrate their worth as a point of honor. Arriving at the very front line, they will charge into the enemy batteries in an attempt to overwhelm them.
THE ZOMBIE WALKS (Im Banne des Unheimlichen) (1968) * German/Spanish Audio and switchable English and Spanish subtitles *
Sir Oliver Ramsey lost his life in an airplane accident; but during his funeral, a loud and uncanny laugh is heard in his coffin. Sir Cecil, the dead man's brother, doesn't believe his brother is really dead. When the family lawyer Dr. Merryl is murdered one evening with a poison scorpion ring, Sir Cecil is sure his brother's the murderer. Besides, at night, he sees his brother's skeleton from his window. When other mysterious murders take place, all courtesy of a poison ring, Inspector Higgins and the journalist Peggy War make astonishing discoveries in the private life of the supposedly dead man.
Sir Oliver Ramsey kam bei einem Flugzeugabsturz ums Leben. Als er bei seiner Trauerfeier zu Grabe getragen wird, tönt ein lautes, unheimliches Lachen aus dem Sarg. Sir Cecil, der Bruder des Verstorbenen, glaubt nicht, dass sein Bruder wirklich tot ist. Als eines Abends der Familienanwalt Dr. Merryl mit einem giftigen Skorpionring ermordet wird, hält Sir Cecil seinen toten Bruder für den Mörder. Außerdem will er nachts vor dem Fenster ein Skelett gesehen haben. Als noch weitere mysteriöse Morde geschehen, die der Unbekannte mit einem vergifteten Ring verübt, machen Inspektor Higgins und die Journalistin Peggy Ward erstaunliche Entdeckungen im Privatleben des Verstorbenen.
Master baker Hugo Haase can't believe his luck after he inherits a fortune. Now, he can finally escapge the little provincial town he resides in --- as well as his imperious wife --- to succeed on a Viennese estate. Too bad the naive pastry chef is lost in the big city and is soon thought of as a con artist. Attractive Clarissa invites Hugo to spend a day with her in Venice, which leads to a rather rude surprise: Clarissa's disappeared ... and so has his money! The only solution is to explain everything to his wife.
Bäckermeister Hugo Haase landet schrecklich auf der Nase Weil ein Supermarkt ihm Kunden abspenstig macht, muss Bäcker Hugo Haase kleine Brötchen backen. Als Tante Klara in Wien das Zeitliche segnet und ihm eine hübsche Summe hinterlässt, hofft Hugo auf bessere Zeiten. Pech, dass er an der Donau prompt auf die fesche Betrügerin Clarisse hereinfällt …
DIE TEUFLISCHEN (Les Diaboliques) (1955) * German/French audio with switchable English and German subtitles *
In this classic of French suspense, the cruel and abusive headmaster of a boarding school, Michel Delassalle, becomes the target of a murder plot hatched by an unlikely duo -- his meek wife and the mistress he brazenly flaunts). The women, brought together by their mutual hatred of the man, pull off the crime, but become increasingly unhinged by a series of odd occurrences after Delassalle's corpse mysteriously disappears.
Christina Delassalle und Nicole Hornerarbeiten beide an der gleichen zweitklassigen Schule als Lehrerinnen. Doch nicht nur das haben sie gemein: Sie beide stehen mit dem gleichen Mann in Beziehung, Michel Delassalle, die eine als Ehefrau, die andere als seine Geliebte. Und sie teilen eine Leidenschaft: den Hass auf Michel. Michel macht es ihnen einfach, denn er ist ein grausamer, despotischer Mensch. Als Nicole gegenüber Christina die Idee äußert, Michel gemeinsam zu beseitigen, ziert sich die zarte Frau zunächst, bis ein weiterer Gefühlsausbruch Michels sie überzeugt. Unter einem falschen Vorwand lockt Nicole Michel in ihre weiter entfernte Wohnung, wo die Frauen den Mann überwinden, betäuben und in der Badewanne ertränken. Der Tote soll im ungenutzten Pool der Schule deponiert werden, wo sein Auftauchen als Unfall zu deuten wäre. Doch dann verschwindet Michels Leichnam. So wasserdicht der Plan auch zu sein schien, nun ist alles hinfällig. Und Christina beginnt, Nerven zu zeigen …
QUIET DAYS IN CLICHY (1970) * with switchable English and Spanish subtitles *
Not so quiet, Joey and Carl's days in Clichy... The two men, living in a small apartment, are penniless writers, with not enough to eat, which does not prevent them from enjoying life. One of their main interests is to get laid with women of various ages, physical appearances and nationalities. Among them, a neighbor in need, a fourteen-year-old half-witted girl, an American newspaper vendor who tends to smash up everything before making love, a Swedish woman who mourns her late husband... all being merely sex toys they play with.
LA TULIPE NOIRE (1964) * with German and French audio and switchable English subtitles *
Nobleman Guillaume de Saint-Preux uses the heated atmosphere on the eve of the French Revolution to rob his own kind as a masked thief. One day, he is injured in an epee battle and a cut on his face threatens to expose his identity. How practical that he has a twin brother who slips into his role. Only the well-being of the people is really important to him. Or so he says ...
Der Adlige Guillaume de Saint-Preux nutzt die aufgeheizte Stimmung am Vorabend der Französischen Revolution, um als maskierter Dieb seinesgleichen zum Eigennutz auszurauben. Eines Tages wird er bei einem Degengefecht verletzt und eine Schnittwunde im Gesicht droht, seine Identität auffliegen zu lassen. Wie praktisch, dass er einen Zwillingsbruder hat, der in seine Rolle schlüpft. Nur liegt dem das Wohl des Volkes wirklich am Herzen.
THE HOUSE ON CHELOUCHE STREET (1973) * with switchable English subtitles *
In 1947, after the death of her husband, Clara and her family --- Egyptian Jews --- settle into a crowded, one-room apartment in Tel Aviv. Her son, Sami, is bright and has a fondness for reading, but is so upset over his mother working as a maid, that he drops out of school to find factory work and help support the family. He soon finds himself swept up in a strike and embraces his newfound role as an activist, even though it could mean his arrest by the occupying British police.
E-PHOTOBOOK: JEWISH TRACES IN POLAND – PART IV: AUSCHWITZ & SILESIA (2019)
Coffee-table, E-Photobook -- with 754 pages, 504 of which contain single, original photos; 215 pages contain archive photos -- of Jewish sights and traces in Poland. This part covers Auschwitz and Silesia. The photobook has been designed with the intent to show and inform the reader what Jewish heritage sights (and sites) are still existent in this part of Poland and what they can expect to see. While not developed as a travel guide, those interested in visiting Poland will find this an invaluable resource, whether they're visiting on a heritage tour, out of historical interest, or just want to sit at home and enjoy the subject matter. The table of contents below and the portion of the book's introduction will tell you what is covered in the E-book.
INTRODUCTION; SLASK (Silesia); AUSCHWITZ CONCENTRATION CAMP; BEDZIN (Bendin); BIELSKO-BIALA; BIRKENAU EXTERMINATION CAMP; BRZEG; BYTOM; CIESZYN (Teshin);
CZESTOCHOWA (Tshenstokhov); DZIERZONIOW; GLIWICE (Glioyts); GLOGOW (Glugub);
GROSS ROSEN CONCENTRATION CAMP; JAWOR; JELENIA GORA; KACZOROW; KATOWICE (Katevits); KOZUCHOW; KRZEPICE; OPOLE; OSWIECIM (Oshpitzin); POKOJ;
PYSKOWICE; SZCZEKOCINY; TARNOWSKIE GORY; WALBRZYCH; WROCLAW (Bresloy); ZABRZE (Zabzih); ZARKI; ZIEBICE; ZIELONA GORA
EIN KIND WAR ZEUGE (Hunted) (1952) * with German and English audio tracks *
Six year old Robbie is an orphan, whose adoptive parents run a very strict household. After starting a small fire in his parents' home, he runs into the streets of London, afraid they'll punish him severely for the act. It is there that he witnesses a violent crime and the perpetrator, also fearing punishment, forcibly takes Robbie "under his wing".
Das Waisenkind Robbie ist sechs Jahre alt und leidet unter der strengen Hand seiner Adoptiveltern. Da er wegen eines kleinen Feuers, das er im Haus entfachte, eine Bestrafung fürchtet, flieht er kurzerhand auf die Straßen Londons. Hier wird er Zeuge eines Gewaltverbrechens und wird daraufhin von dem Täter mitgenommen.
CARNIVAL OF ILLUSIONS (la foire aux chimeres) (1946) * with switchable English subtitles
An internationally renowned engraver makes counterfeit notes, because of the woman he loves. She's blind and cannot see the ugliness of the excrutiatingly disfigured engraver. The blind woman is the partner of a knife-thrower in a carnival; and he's secretly in love with her.
THE CONDEMNED OF ALTONA (1962) * with switchable English and Spanish subtitles *
At the end of the Second World War, Franz Gerlach, an officer of the Wehrmacht, locked himself in the attic of his father's villa in Altona, a suburb of Hamburg. To prevent Franz from being imprisoned and sentenced for war crimes, his father and sister Leni have hidden him. They've also told him that Germany was still destroyed and buried in rubble long after it had been rebuilt. When, after so many years of seclusion, Franz meets Johanna --- an actress and the wife of his brother, Werner --- his seemingly comatose life begins to function once more. Through a series of dramatic and passionate encounters with the actress, Franz learns that his father and sister have been lying to him; that Germany is now divided into two distinct countries; and one of them --- the one he's been hidden away in --- has been completely rebuilt.
E-PHOTOBOOK: JEWISH TRACES IN POLAND – THE COMPLETE BOOK, PARTS I – VII (2020)
Coffee-table, E-Photobook -- with 5,086 pages, 3,459 of which contain single, original photos; 1,421 pages contain archive photos -- of Jewish sights and traces in Poland. This disc covers all of Poland included in the seven individual parts. The photobook has been designed with the intent to show and inform the reader what Jewish heritage sights (and sites) are still existent in this part of Poland and what they can expect to see. While not developed as a travel guide, those interested in visiting Poland will find this an invaluable resource, whether they're visiting on a heritage tour, out of historical interest, or just want to sit at home and enjoy the subject matter. The table of contents below and the portion of the book's introduction
will tell you what is covered in the E-book.
Warszawa – Bodzanow – Ciepielow – Gora Kalwaria – Grodzisk Mazowiecki – Ilza – Karczew – Kosow Lacki – Krasnosielc – Makow Mazowiecki – Otwock – Plock – Przysucha – Raciaz – Radom – Radzanow – Siedlce – Szydlowiec – Treblinka – Wegrow - Baranow Sandomierski – Belzec – Biala Podlaska – Bilgoraj – Blizna – Bychawa – Chelm – Chyrowa – Cieszanow – Debica – Dukla – Frampol – Izbica Wies – Jaslo – Jozefow – Kazimierz Dolny – Kniazie – Kock – Kolbuszowa – Krasnystaw – Lancut – Laszczow – Leczna – Lesko – Lubaczow – Lublin – Majdanek – Medyka – Modliborzyce -Niebylec – Polany – Przemysl – Rozanka – Rymanow – Rzeszow – Sobibor – Stary Dzikow – Stryjow – Strzyzow – Szczebrzeszyn – Tarnogrod – Tyczyn – Wielkie Oczy – Wlodawa – Wojslawice – Zamosc - Bartne – Berest – Binarowa – Bobowa – Bodaki – Brunary – Brzesko – Czarny Dunajec – Dabrowa Tarnowska – Golkowice – Grybow – Kalwaria Zebrzydowska – Kety – Korzkiew Castle – Krakow – Ksiaz Wielki – Kwiaton – Niedzica – Nowy Sacz – Nowy Wisnicz – Ojcow Castle – Plaszow – Powroznik – Ropica Gorna – Roznowice – Skrzyszow – Stary Sacz – Szalowa – Tarnow – Uscie Gorlickie – Wieliczka – Wierzbno – Zakopane – Zalipie – Zbylitowska Gora - Auschwitz Concentration Camp – Bedzin – Bielsko Biala – Birkenau Extermination Camp – Brzeg – Bytom – Cieszyn – Czestochowa – Dzierzonow – Gliwice – Glogow – Gross Rosen Concentration Camp – Jawor – Jelenia Gora – Kaczorow – Katowice – Kozuchow – Krzepice – Opole – Oswiecim – Pokoj – Pyskowice – Szczekociny – Tarnowskie Gory – Walbrzych – Wroclaw – Zabrze –Zarki – Ziebice – Zielona Gora - Bojanowo – Borne Sulinowo – Brzeziny - Buk – Bydgoszcz – Bydgoszcz Fordon – Chelmno - Chelmno Extermination Camp – Dabie – Debki – Gniewkowo – Grabow - Holendry Paprockie – Izbica Kujawska - Jaraczewo – Jarocin – Kepno – Kleczew – Konin – Koronowo - Leszno – Lubraniec – Lututow - Miedzyrzecz – Odolanow – Osieciny – Osjakow - Ostrow Wielkopolski – Pelczyce - Pniewo – Pleszew – Poznan – Sieradz - Sierakow – Slupca – Sompolno – Szczecin – Wierzbno – Zabikowo Concentration Camp – Zary - Zychlin - Busko-Zdroj – Checiny – Chmielnik – Dzialoszyce – Inowlodz – Kielce – Klimontow – Konskie – Krzytopor Castle – Lodz – Nowy Korczyn – Opoczno – Ozarow – Pabianice – Pinczow – Piotrkow Trybulnaski – Przedborz – Sandomierz – Skierniewice – Starachowice – Szydlow – Tarlow – Wodzislaw – Zgierz - Barczewo – Bialystok – Ciechanowiec – Czyze – Dabrowno – Elblag – Gdansk – Gobiaty – Grodek – Hajnowka – Ketrzyn – Kolno – Kruszyniany – Krynica Morska – Krynki – Lidzbark Warminski – Malbork Castle – Mikolajki – Milejczyce –Niemirow – Olsztyn – Orla – Ostre Bardo – Paslek – Pogorzala Wies – Puchly – Punsk – Radzilow – Reszel – Sejny – Siemiatycze – Stutthof Concentration Camp – Susz – Swieta Lipka – Szczuczyn – Szczurkowo – Szczytno – Tczew – Topczewo – Trzescianka – Tykocin – Wizajny - Zerczyce.
A MAN ESCAPED (1956) * with switchable English subtitles *
1943. After committing an act of sabotage, Lieutenant Fontaine is captured by the Gestapo and sentenced to death. He is taken to Fort Montluc, near Lyon, where his execution is to take place. Refusing to sink into despair, he patiently organizes his escape. He begins to dismantle the door to his cell with a small spoon and manufactures a rope from the few pieces of clothing he has available to him. Not having much hope to start with, his morale sinks even further, when his jailers put another prisoner into his cell, a certain Jost, who doesn't inspire trust in anyone he meets. Will the lieutenant's plans end up being a washout now?
Jonny Burck ist ein junger, hoch verschuldeter Sportsmann, der nur sein Rennpferd "Europa" vor dem Zugriff des Gerichtsvollziehers schützen konnte. An einem geheimen Ort trainiert er mit "Europa" – er will das Pferd als Außenseiter um den "Großen Preis von Nizza" ins Rennen zu schicken. Doch das ruft eine Bande heimtückischer Rennschieber auf den Plan, denen es tatsächlich mit Hilfe eines Winkeladvokaten gelingt, "Europa" pfänden zu lassen. Mit Hilfe der jungen Amerikanerin Ursel Mattig, die nicht nur Gefallen an dem Pferd, sondern vielmehr an seinem Besitzer, gefunden hat, nimmt Jonny den Kampf auf – eine rasante Verfolgungsjagd beginnt.
The irrepressible Harry Piel is both star and director of Jonny Stiehlt Europa (Johnny Steals Europa). Europa is the name of a prize mare, owned by hero Jonny (Piel). Slated to run in the Grand Prix in Nice, Europa is suddenly claimed by Jonny's creditors. Our hero is forced to steal back the nag before the Big Race, which is ultimately won by ... Guess Who? Darry Holm co-stars as an American heiress, with whom Jonny falls head over heels in love. While it's true that Harry Piel tended to limit himself to territory previously mapped out by Douglas Fairbanks Sr., all of his films were hugely successful, so who could argue with his strict adherence to formula?
LE SILENCE DE LA MER (1949) * with switchable English subtitles *
In an idyllic provincial town of occupied France, two German soldiers come upon the secluded home of an old man and his niece, in search of a boarding house. One evening, a German officer named Werner von Ebrennac introduces himself as the new household tenant. Despite their deliberate silence towards the German stranger, von Ebrennac is respectful and considerate, stopping by the living room to greet the residents before retiring to his room for the evening: admiring their home, sharing the warmth of a fire. Soon, he changes his evening ritual by changing into civilian clothes before visiting them, politely knocking before imposing himself into the company of the old man, smoking his pipe, and his niece, engrossed in knitting. As in Ingmar Bergman's Persona, he fills the silence by speaking casually about his life: his past love, beliefs, literature, music. He reveals that he is a great admirer of French culture, believing that the German occupation is an equitable union of two nations that will contribute to the greatness of Europe, and that France will heal the pervasive cruelty of his country. However, during a highly anticipated trip to Paris, von Ebrennac learns the underlying plans of his compatriots, and is forced to reconcile with his allegiance and culpability.
MIETER SCHULZE GEGEN ALLE (1932)
This is the story of a simple tenant dispute which very quickly involves the entire apartment house fighting against one another.
NUR NICHT WEICH WERDEN, SUSANNE (1935)
Anti-Semitic entertainment film: In 1931, during the Depression, the unemployed statistician Susanne gets to know the assistant director Fredy, who casts her as an extra in the kitschy movie, "Love me in Honolulu!". The Jewish film producers are shown as greedy and corrupt criminals, who are running an illegal gambling club and, when their actions lead to someone's suicide, try to divert attention from them by having Susanne and a colleague kidnapped. Susanne's fiancée George manages to track down the kidnap victims and together, they attempt to find proof of the producers' illegal activities. When the Nazis come to power, the producers' machinations are suppressed and Susanne and George marry.
Antisemitischer Unterhaltungsfilm: Während der Weltwirtschaftskrise 1931 lernt die arbeitslose Statistin Susanne den Regieassistenten Fredy kennen, der ihr eine Komparsenrolle in dem Kitschfilm "Lieb mich mal in Honolulu" verschafft. Die jüdischen Filmproduzenten werden als geldgierige, korrupte Verbrecher beschrieben, die einen illegalen Spielclub betreiben und, als sie einen Selbstmord verschulden, versuchen davon abzulenken, indem sie die Entführung Susannes und einer Kollegin vortäuschen. Susannes Verlobter Georg stöbert die Entführten jedoch auf, und gemeinsam versuchen sie nun, Beweise für die Vergehen der Produzenten zu finden. Nach der politischen Wende werden deren Machenschaften unterbunden, Susanne und Georg heiraten.
DIE BRUDER NOLTENIUS (1945)
Wolf Noltenius is a real globetrotter. Early on, this talented young man travelled far and wide, where he earned fame as a construction planner. He moved to Brazil; but one day, homesickness got the best of him. He spontaneously travelled back to his hometown to visit his brother Werner and his family. Wolf and Werner, who both went into the same profession, couldn't be any more different: the one is worldly and an experienced man about town; the other a small bourgeois.

Wolf Noltenius ist ein echter Weltenbummler. Schon früh hatte es den begabten jungen Mann in die Ferne verschlagen, wo er als Bauplaner große Erfolge feiern konnte. Bis nach Brasilien zog es ihn, doch eines Tages überkommt ihn das Heimweh. Kurzentschlossen reist er in seine Heimatstadt zurück, um seinen Bruder Werner und dessen Familie zu besuchen. Wolf und Werner, die beide den gleichen Beruf erlernt haben, könnten unterschiedlicher kaum sein: der eine ein welterfahrener, erfolgreicher Lebemann, der andere ein biederer Kleinbürger.
After the end of the First World War, Richard Hellwarth returns to Elberfeld in his homeland back from imprisonment at the hands of the Japanese. What he sees upon his return shakes him to the core: his parents are dead; the house in which he grew up has been 50% rented out to a speculator named Eickhoff; and the family business is one foot in the grave. He is told about the discoverer Breuer, who is still occupying a room in the factory and continues to experiment. When Hellwerth re-introduces himself to the scientist, Breuer collapses from hunger. The young boss cares for him and brings him back to health ... and they make a pact: First, Hellwerth will sell his house to Eickhoff; then, the capital from the sale will be used to make a new beginning. And thanks to Breuer's diligence, a new product is developed: artificial silk.
Nach dem Ende des Ersten Weltkriegs kehrt Richard Hellwerth aus japanischer Gefangenschaft in seine Heimat nach Elberfeld zurück. Was ihn erwartet ist erschütternd. Seine Eltern sind tot, das Haus in dem er aufwuchs, halb vermietet an den Spekulanten Eickhoff, die Firma steht kurz vor dem Ruin. Da erzählt ihm Werkmeister Schwafels von dem Erfinder Breuer, der immer noch in einem Raum der Fabrik besessen experimentiert. Als Hellwerth vor ihm steht, bricht dieser halb verhungert zusammen. Der junge Chef pflegt ihn gesund, und die beiden schließen einen Pakt. Als erstes verkauft Hellwerth sein Haus an Eickhoff, denn mit diesem Kapital können sie neu beginnen. Dank Breuers Vorarbeit entsteht ein neuer Werkstoff: die Kunstseide.
Although Janine is an extraordinarily talented dancer in a musical revue, she has no chance against her colleague Yvette, whom the director of the "Moulin Bleu" --- the variete they're both employed with --- has the hots for and who does everything to further her career. One day, Janine gets to know the Count Rene, a rich Bon Vivant, who has arrived in Paris to join a renowned music publishing firm. What Janine does not know, however, is that this Count Rene is in reality a poor, unknown composer named Pierre, who has switched identities with the real count, so that the nobleman can tomcat around Paris at night getting his fill. In his new identity, Pierre has succeeded in introducing his newest work with success to the music publishers, thanks to his phony identity. The piece is even going to be performed in the "Moulin Bleu" and Janine, who in the meantime has gotten to know the truth about Pierre, is supposed to play the main role. Envious Yvette, however, wants that part and she'll do anything to get it ... and we mean, "anything".
Obwohl Janine eine außerordentlich begabte Revue-Tänzerin ist, hat sie keine Chance gegen ihre Kollegin Yvette, die den Direktor des "Moulin Bleu", des Varietés, in dem beide angestellt sind, hemmungslos umgarnt und für ihre Zwecke einsetzt. Eines Tages lernt Janine den Grafen René kennen, einen reichen Bonvivant, der nach Paris gekommen ist, um einem renommierten Musikverlag beizutreten. Was Janine nicht ahnt, ist, dass dieser Graf René in Wahrheit der arme, unbekannte Komponist Pierre ist, der mit dem Adeligen die Identität getauscht hat, damit der echte René unerkannt dem Pariser Nachtleben frönen kann. Pierre indes gelingt es, als René bei dem Musikverlag seine neueste Revue mit Erfolg vorzustellen. Das Stück soll sogar im "Moulin Bleu" zur Erstaufführung kommen, und Janine, die inzwischen den vermeintlichen Komponisten der Revue, den "falschen" Pierre, kennen gelernt hat, soll darin die Hauptrolle spielen. Die neidische Yvette sieht das natürlich gar nicht gerne, und setzt alles daran, selbst die Hauptrolle zu bekommen.
ABENTEUER IM GRAND HOTEL (1943)
The impoverished Count Lerchenau works under the name Rudi Lindt as a chauffeur. Because he is so well-loved by women, he lost his last position. His former servant Franz has not abandoned him in his time of need and the servant keeps trying to find a rich bride for the former Count. In the Grand Hotel, where the Count is supposed to be finding a suitable mate, he instead flirts with the attractive Alice. In order to get a job with the employer Ottokar Fruhwirt, Rudi uses Count Lerchenau as a reference. But then the employer wants to speak with Lerchenau and Franz has to play the role of the Count! Alice, it turns out, is the employer's niece. When she finds out that Rudi is only a chauffeur, she wants nothing to do with him.
Der verarmte Graf Lerchenau arbeitet unter dem Namen Rudi Lindt als Chauffeur. Weil er bei den Damen so beliebt ist, verliert er jedoch seine bisherige Stelle. Sein früherer Diener Franz hält immer noch zu ihm und versucht, Rudi reich zu verheiraten. Im Grand-Hotel allerdings, wo er eine passende Dame treffen soll, flirtet Rudi stattdessen mit der reizenden Alice. Um eine Stelle bei dem Unternehmer Ottokar Frühwirt zu erhalten, stellt Rudi sich als Graf Lerchenau selbst ein Zeugnis aus. Doch dann will Frühwirt mit Lerchenau sprechen, und Franz muss die Rolle des Grafen spielen. Alice, so stellt sich heraus, ist Frühwirts Nichte. Als sie erfährt, dass Rudi nur Chauffeur ist, will sie nichts mehr mit ihm zu tun haben.
DER GEFANGENE DES KONIGS (1935)
This comedy is loosely based on the life-story of Johann Friedrich Bottgers, the inventor of Meissen porcelain. In Berlin, the pharmacist Fritz Bottgers earns the reputation of being able to make gold and, by order of the King of Prussia, is thrown into jail. He flees to Saxony on the trail of some young woman, but is again arrested and forced to make gold. He's not successful in doing so, but by chance figures out how to make porcelain. August the Strong makes him a baron and the director of the royal porcelain manufactory.
Lustspiel, frei nach der Lebensgeschichte Johann Friedrich Böttgers, des Erfinders des Meißner Porzellans: In Berlin gerät der Apothekenprovisor Fritz Böttger in den Ruf, Gold herstellen zu können und wird auf Befehl des preußischen Königs gefangengesetzt. Auf den Spuren einer jungen Dame flieht er nach Sachsen, wird in Dresden jedoch ebenfalls in Haft gesetzt und soll gezwungen werden, Gold herstellen. Zwar gelingt ihm dies nicht, doch durch einen Zufall findet er stattdessen heraus, wie man Porzellan herstellen kann. August der Starke ernennt ihn zum Baron und Direktor der königlichen Porzellan-Manufaktur.
The writer Viktor Borg is always in arrears with his manuscripts, much to the annoyance of his publisher, editor and friend Otto. Without further ado, Otto announces the arrival of Viktor's new murder mystery, which is to appear in the "Illustrierten Woche" in installments. When Viktor attends a magician's performance with Otto, in which a woman in a glass box disappears, Viktor comes up with the idea for the first chapter of his mystery: In his novel, the woman stays disappeared and is the victim of a crime. During the magician's performance the next evening, the young woman, Dolly Marlow, really does disappear and things progress exactly as Viktor described in his installments.
Der Schriftsteller Viktor Borg ist mit seinen Manuskripten stets im Verzug, sehr zum Verdruss seines Verlegers, Redakteurs und Freundes Otto. Kurzerhand kündigt Otto Viktors neuen Kriminalroman an, der in Fortsetzungen in der "Illustrierten Woche" erscheinen soll. Als Viktor mit Otto die Vorstellung eines Zauberkünstlers besucht, der eine Dame in einem Glaskasten verschwinden lässt, kommt Viktor auf die Idee für das erste Kapitel: In seinem Roman bleibt die Dame verschwunden und wird Opfer eines Verbrechens. Doch in der Vorstellung am nächsten Abend verschwindet die junge Frau, Dolly Marlow, tatsächlich, und in der Folge geschieht alles genauso, wie Viktor es in den weiteren Fortsetzungen beschrieben hat.
Made just months after the end of the Second World War in Europe, Rome, Open City tells the story of the brutal German occupation of Italy in the closing days of the War.
The film opens with German soldiers searching for Giorgio Manfredi, who eludes them by jumping around roofs. A priest, Don Pietro Pellegrini, helps the resistance transmit messages and money. The Gestapo commander in the city, with the help of the Italian police commissioner, captures Giorgio and the priest, and interrogates Giorgio violently. They attempt to use Pietro's religious beliefs to convince him to betray his cause, citing that he allies himself with atheists. Pietro responds that anyone who strives to help others is on that path of God whether they believe in Him or not. They then force Pietro to watch as Giorgio is tortured to death. When Don Pietro still refuses to crack, he is executed.
1936 dient der Fähnrich Peter unter Kapitänleutnant Rank auf einem Torpedoboot. Peter liebt Carmita, die hübsche Schwester eines Kameraden. Aber dann verliebt sich auch sein Vorgesetzter Rank in Carmita und macht ihr einen Heiratsantrag, den sie annimmt. Peters Verhältnis zu Rank ist damit zunächst getrübt, bessert sich aber wieder, als Peter sich bei einem Bootsbrand heldenhaft bewährt. Später sind sie in spanischen Gewässern unterwegs, als dort Unruhen ausbrechen. Ein Küstenschiff, auf dem sich auch Carmita und ihr Vater befinden, wird von spanischen Kommunisten eingenommen. Rank hält sich an seinen Befehl, nicht einzugreifen, aber Peter und ein Kamerad starten auf eigene Faust eine Befreiungsaktion. Als der Kamerad dabei gefangengenommen wird, muss auch Rank eingreifen. – NS-Propagandafilm um Soldatenkameradschaft und Kampf gegen Kommunisten.
1936: Fahnrich Peter serves on a torpedo boat. Peter loves Carmita, the pretty sister of a fellow seaman. But then his superior officer falls in love with her, too, who offers to marry Carmita and who accepts. Disappointed, Peter's relationship to his superior turns sour, but eventually improves after recognition of his heroic behaviour handling a fire on board his ship. Later on, his unit is sent off to fight in Spain against the Reds. In those same waters, Carmita and her father are taken prisoner by the Communists when they commandeer their cruise ship. Peter's commander receives the order not to take action against the Spanish communist pirates, but Peter and his buddies take it upon themselves to take the situation in hand. However, Peter and his buddies find themselves prisoners of the Commies, too and now his superior must decide what to do about it. In spite of the subject matter, overall a lighthearted comedy/drama in which the song of the same title became well known throughout the world.
MUNKBROGREVEN (1935) * with switchable English subtitles *
A burglar by the name of "Diamond-Lasse" has committed a number of crimes in Stockholm's Old Town, but the police are clueless to his identity. And Officer Goransson is more concerned with catching day-laborers buying moonshine. One day, a stranger by the name of Ake shows up. He takes residence at a hotel in the Old Town, where he soon falls for Elsa, a young woman who lives and works at the hotel. Ake makes friends with two of the local day-laborers known as "The Count" and "Pickles". The Count's really an aristocrat, but he's lost everything except his title. He's in love with the owner of the hotel, an elderly woman named Klara; but she has no intention of marrying him until he finds a job. Pickle's in love with Klara's friend Amalia, but Amalia has bigger plans than getting hitched up to a day-laborer. Not very good at writing, she asks he blind neighbor to help her compose a personal ad for the local paper. Soon, a con man (Mr. Berglund) finds her in Craigslist's W4M section and shows up to ask for her hand in marriage. As for Ake, he says he's unemployed, but he always seems to have money for herring and alcohol. Elsa and The Count think he's the burglar "Diamond-Lasse", but instead of reporting him to the police, they want to help him change his life.
MARIE LEGENDE HONGROISE (1932) * with switchable English subtitles *
Fejos' Spring Shower is an atypically honest look at the miserable treatment of maidservants at a time when nationalism and political and social instability in Central and Eastern Europe generally discouraged in-depth and frank discussions of society's ills. It tells the story of Mari, a young peasant girl of austere beauty, who works for a prosperous family and who is seduced by a man engaged to one of the family's daughters. The servant becomes pregnant and is cast out of her employer's home without further ado. Needless to say, with the birth of the illegitimate child, the upholders of morality and the judges of societal behavior ---who've forgotten Christ's admonition not to judge lest they themselves be judged --- ignore the block of wood in their own eye and push to the limit their merciless need to remove the splinter from Mari's ... with tragically unforgivable consequences as a result. There is very little talking in the film, but the interpretation of the film's message by the viewer, based on his or her own outlook on life, is not difficult to divine. The original print at 150 minutes no doubt stressed the lack of commentary in the film. This shorter print removes much of the "extraneous" scenes, but is no less powerful in its presentation of the hypocrisy, mistreatment, and conformist demands made of and shown to those who "don't fit in".
Stories from the history of the legendary Hotel Adlon told in twelve partly melancholic, partly ironic episodes. Forty years of German history is represented by the views of the hotel workers and guests at the Adlon, beginning with the hotel's opening in 1907, an event which even impressed Kaiser Wilhelm II, and ending with the improvised day-to-day existence of the completely destroyed hotel in the ruins of Soviet occupied Berlin in the late Forties.
Geschichten aus der Geschichte des legendären Hotels Adlon erzählt der Film teils melancholisch, teils ironisch in zwölf Episoden. Der Zeitraum von vierzig Jahren Deutscher Geschichte, repräsentiert aus der Froschperspektive der Hotelangestellten und der »Menschen im Hotel«, beginnt mit der Eröffnung des Luxushotels 1907, bei der sich sogar Wilhelm II. beeindruckt zeigt, und endet mit dem improvisierten Leben in den Trümmern des zum Ende des Zweiten Weltkriegs völlig zerstörten Adlon, das nun im sowjetisch besetzten Sektor Berlins liegt.
Councilor Franz Geiger, a retired civil servant, lives quietly with his servant Ferdinand in a villa in Vienna's Hietzing district. Even after retiring, he still works on files from his former office. For now and then, Ferdinand brings him "cases" from the ministry to help alleviate Geiger's loneliness. However, Geiger becomes suspicious working on Marianne Muhlhuber's application, a mother with a teenage daughter. Poring through the application, Geiger's beginning to wonder whether the young girl might be the result of a chance, romantic encounter he had with someone he met during an annual vacation trip more than 17 years ago.
Hofrat Franz Geiger, ein pensionierter Staatsbeamter, lebt zurückgezogen mit seinem Diener Ferdinand in einer Villa im Wiener Nobelbezirk Hietzing. Er bearbeitet auch nach seiner Pensionierung Akten aus dem Amt. Denn bisweilen bringt ihm Ferdinand "Fälle" aus dem Ministerium zur Erledigung mit, um Geiger über dessen Einsamkeit hinwegzuhelfen. Als Geiger den Antrag von Marianne Mühlhuber bearbeitet, die eine 17-jährige Tochter hat, wird er stutzig. Die Tochter seiner einstigen Urlaubsbekanntschaft könnte von ihm sein.
DER FROSCH MIT DER MASKE (1959) * with switchable English subtitles *
Scotland Yard is baffled. A criminal gang, which calls itself "The Frogs", is causing serious trouble in England's capital. Luckily, the authorities are being helped by millionaire Richard Gordon, who's putting his own life at risk to track down the criminals. This turns out to be more dangerous than Gordon expected, for after he finds a bar, where "the frogs" do business, he's kidnapped.
Scotland Yard ist ratlos: Eine Bande, die sich selbst "die Frösche" nennt, bringt Unruhe in die englische Hauptstadt. Doch die Beamten bekommen Hilfe von dem Millionär Richard Gordon, der auf eigene Gefahr nach den Verbrechern suchen will. Dies ist allerdings wirklich gefährlich, denn nachdem Richard eine Bar gefunden hat, in der "die Frösche" und ihr Anführer angeblich verkehren, wird er entführt.
OSTATNI ETAP (1947) * with switchable English subtitles *
Marta Weiss, a Polish Jew, arrives by cattle car at the Auschwitz-Birkenau. She catches the attention of the camp commandant while translating his words from German into Polish to her fellow deportees. When she inquires about the factory at the camp a fellow inmate informs her it's a crematorium and that the rest of her family has been murdered. In the barracks, many of the women are dying and ill. Eugenia, a prisoner-doctor, tries her best to administer to them, but is unable to do much. The women learn that the International Red Cross is coming to the camp to observe the conditions of the prisoners. Eugenia learns a few key phrases in German and is able to tell the observers that everything they see is a lie and that people are dying. The SS tell the observers that Eugenia is mentally ill. Later they torture her to find out who taught her the German phrases, but Eugenia refuses to tell them and is murdered. Eugenia is replaced by Lalunia, a Polish Jew, who claims to have been rounded up by mistake and says she's a doctor, though she's actually only the wife of a pharmacist. However rather than administer medicine to the women of the camp, she distributes them among the kapos in exchange for luxuries like clothes and perfume.
The film, done in a demi-documentary fashion, is meant to reflect the personal experiences of the scriptwriter's time in the woman's camp at Birkenau. It is one of the earliest films about the Holocaust, and while there are unmistakable, historical errors and dramatic effects that take away from the truth, it is overall not only very accurate, but its treatment of the camp's Jews is especially sympathetic and factual ... something not always easy to find in postwar Poland. Unfortunately, there's also the artificial camraderie between the camp's Soviet prisoners and everyone else; the stress on one of the heroine's communist background, which landed her in the camp; and a soft-pedalling of the more horrific, daily events, which, by today's standards, would be considered shown in a rather trivial fashion. Nevertheless, for the time, a very poignant and powerful depiction. How the residents of the town of Auschwitz -- many of whom took part as extras in the movie -- dealt with having this movie filmed at the site of the camp not more than two or so years after its liberation will remain a perplexing, unanswered question.
Thank you and the best to all of you,
RAREFILMSANDMORE.COM