---

A PRAYER FOR KATHERINA HORITZOVA (1965) * with switchable English subtitles *
A group of wealthy Jewish businessmen from the United States make an ill-timed journey to Europe and are taken into custody by the SS. They are told that they are to be traded to the American Army for German POWs, but must pay bribes for their "transportation costs." In order to ensure the businessmen pay up, a beautiful female singer is placed in their midst as a bargaining chip. The hostages are then placed on a train, which is supposed to take them to the ship that will deliver them to freedom, but a a number of "mishaps" always seems to prevent their journey home.
2 DVD SET: LES MISERABLES (1934) * with switchable English subtitles *
The lives of numerous people over the course of twenty years in 19th century France, weaved together by the story of an ex-convict named Jean Valjean, who is on the run from an obsessive police inspector, doggedly pursuing him for a minor offense.
SECRET OF THE BLACK FALCON (1961)
This Italian film, sourced from German TV and presented in dubbed English, concerns a secret document, which has fallen into the hands of pirates. Spain and England are both interested. The English commission a notorious pirate and the Spaniards procure their best officer, Carlos de Herrera, to retrieve the valuable document.
After a night of wild partying at a friend's house, a couple wakes up to discover the party's host has been murdered in his bed. A detective is called in to investigate, but his investigation is hampered by the fact that the partiers drank so much the previous night, nobody remembers anything that happened.
THE ELUSIVE CORPORAL (1962) * with switchable English subtitles *
An upper-class corporal from Paris is captured by the Germans, when they invade France in 1940. Assisted and accompanied by characters as diverse as a morose dairy farmer, a waiter, a myopic intellectual, a working-class Parisian, and a German dental assistant, the corporal tries to escape from prison camps, sometimes making it a few yards, sometimes reaching the French border.
THE PAPER BRIDGE (1987) * with switchable English and French subtitles *
Ruth Beckermann travels to Central Europe to delve into her family's history and, at the same time, learns much about the region and its Jewish past. She travels from Vienna --- where her grandmother survived the Holocaust by pretending to be a mute, and to which her mother returned from Israel --- to the landscapes which witnessed the extermination of more than half the world's Jewry. Amazingly, against all odds, some survived --- like the ones in Bukovina, once part of the Austro-Hungarian Empire and, at the time of this film, split between Rumania and the Soviet Union. The film is driven by memories and by paradoxes: in the Jewish cemetery in Seret, an old man is pleasantly surprised at his ability to still cast an image strong enough to register on film; and a film company from Hollywood is recruiting Viennese Jews as extras for a reconstructed Theresienstadt, provided they look "really Jewish". In the film, we also see frightening images of an upsurge of anti-Semitism in Austria. A long sequence shot of a car driving along a foggy road sums up the contradictory movement of her journey: to find a way into the future by going back into the past.
An engineer's wife takes a truck to the site where her husband is building a bridge. The first thing she notices is the mark of a dragon branded on the shoulders of the coolies who are being driven out with her. On the way to the site, shots ring out, and one of the men is hit. The wounded man has to go the hospital, and, by chance, another car drives up with Prince Lee Lang in the back. The Prince volunteers to drive her to her husband's site. She leaves a glove in the Prince's car. Pierre Morel, her husband, is angry about the shooting, and sends people out to take care of it. Apparently, they are having trouble building the bridge. The next day, at Prince Lee Lang's house, Valfar, his business partner and Ming, their secretary, are introduced. The Prince is an art collector, and mentions to Valfar that he would like to add Denise to his collection of art objects.
Ambitious shoes-salesman, Harold, unknowingly meets the boss' daughter and tells her he is a leather tycoon. The rest of the film, he spends hiding his true circumstances, in the store and later, on a ship. Trying to deliver a letter, he finds himself dangling high above the street on a building's scaffolding. You get the idea.
ANNI DIFFICILI (Difficult Years) (1948) * with switchable English subtitles *
Italy under Mussolini (1922 to 1943): In 1922, Aldo Piscitello works as a municipal employee in the town of Modica, Sicily. With Mussolini's assumption of power, he is forced by his boss to join the Fascist Party. If he fails to do so, he will lose his job. Piscitello reluctantly joins the Fascists and even backdates his enrollment to 1921. His wife Rosina and his daughter support the move. However, he maintains contacts with his anti-Fascist friends, who meet at the shop of the local pharmacist. The power and ideology of the Fascists are omnipresent. There are military drills on weekends, public gatherings and secret agents. Even Bellini's Norma is censored. Piscitello's son Giovanni returns from military service and hopes to take up an ordinary life. He marries the daughter of the pharmacist, but, as Italy allies itself with Germany's war, he must re-join the military. The pharmacist is imprisoned after his singing the French national anthem, when Italy declares war against France.
ABENTEUER IN WIE
N (1952) * with switchable English subtitles *
Abenteuer in Wien (also known by its American version, Stolen Identity) is a forgotten little masterpiece of Austrian Film Noir, which tells the story of Toni Sponer and Karin Manelli, whose paths cross dramatically one New Year's Eve in Vienna. Sponer is a taxi driver, who's returned to Vienna from the War and lives in the city without papers. For that reason alone, he's always afraid of being arrested. Karin Manelli is constantly tortured by her husband Claude's jealousy and desperately wants to flee to the U.S. with the help of an old friend, John Milton. Claude, with the help of his secretary, is able to intercept a message from John Milton announcing his arrival in Vienna that evening. After a tense conversation with Claude, Karin leaves their villa to meet with John Milton. That same evening, Toni is filling in for his boss at the Westbahnhof. Milton flags down his taxi and asks to be taken to an airline's downtown office. While Toni is turning in Milton's bags for his return flight, Claude confronts and shoots Milton after following them. The noise in the street masks the sound of the shot.
An einem Silvestertag in Wien kreuzen sich auf dramatische Weise die Wege von Toni Sponer und Karin Manelli. Sponer ist ein Taxichauffeur, der als Kriegsheimkehrer ohne Papiere in Wien lebt und stets seine Verhaftung befürchten muss. Karin Manelli wird von der krankhaften Eifersucht ihres Ehemanns Claude verfolgt und will versuchen, mit Hilfe eines gemeinsamen alten Freundes, John Milton, in die Vereinigten Staaten zu fliehen. Claude Manelli kann mit Hilfe seines Sekretärs ein Telegramm Miltons abfangen, das dieser im Salzburger Bahnhof aufgegeben hat und das seine Ankunft an selbem Abend in Wien ankündigt. Nach einer erzwungenen Aussprache mit Claude flüchtet Karin aus der gemeinsamen Villa, um sich entgegen dem Claude gegebenen Versprechen doch mit John Milton zu treffen. Toni übernimmt für seinen Freund und Chef Ferdl Haintl an diesem Abend den Dienst am Westbahnhof. Dort besteigt Milton sein Taxi und lässt sich zum Büro einer Fluggesellschaft in der Innenstadt fahren. Während Toni die Koffer Miltons für den Rückflug aufgibt, wird Milton von Claude, der dem Taxi gefolgt ist, durch den Straßenlärm unbemerkt erschossen.
TWO FILM DVD: AVALANCHE (1937) + POPPIES (1935) * with switchable English subtitles *
AVALANCHE (1937):
Avalanche is a study of a one-year marriage that begins to crumble. A married man is torn between the love for his wife and an attraction to his spouse's cousin
POPPIES (1935):
Based on Soseki Natsume's 1908 novel of the same title, Poppy is an ornately complicated story of desire and ambition. Fujio is beautiful, talented, well-heeled, and engaged to Munechika, a rising young diplomat. She has promised him a gold watch, a family heirloom, as an emblem of their engagement. But she falls in love with Ono, a student employed to tutor her in English, who is attracted by her beauty and wealth. Ono is himself bound by an engagement to Sayoko, the daughter of his mentor, Professor Inoue. The self-centered Fujio is ready to forsake everything for Ono, but he is prevailed upon to go ahead with his marriage to Sayoko.
In the Third Century B.C., Cabiria is kidnapped by pirates during an eruption of Mt. Etna. She is sold as a slave in Carthage, and just as she is about to be sacrificed to the god Moloch, Cabiria is rescued by both Fulvio Axilla, a Roman noble, and his giant slave Maciste. Maciste is captured after having handed over Cabiria for safe keeping, while Fulvio Axilla manages to escape from Carthage.
LEILA (1997) * with switchable English and French subtitles *
Leila and Reza meet at a celebration and fall for each other. Having discovered their love, they get married soon after, only to find out Leila is barren. That's when Reza's authoritative mother starts wheedling Leila to persuade Reza to enter a second marriage for the sake of having a grandchild. Leila accepts this at first, but is unaware of her own threshold for tolerance.
LAWA (1989) * with switchable English subtitles *
The events take place at the beginning of the 19th century, mainly in Warsaw and Vilnius. The action begins on the eve of All Saints' Day and pre-Christian night rituals. In an old manor in Lithuania, a ghost of a poet appears, who recalls his former love for Maryla and the times of the Vilnius underground, when Polish patriots plotted against their Russian oppressor. Their rite begins at the cemetery. They are led by a sorcerer, recalling the souls of the dead. These souls cannot find peace after death; they wander the earth. Gustav is also among the participants. The action of the film moves into the past, one by one to different places. The arrests of young conspirators are underway in Vilnius. Gustav shows up at the house of a Uniate priest, who recognizes him as his foster son. He tells the priest the story of his unhappy love. The Royal Castle in Warsaw is visited by guests invited to the ball hosted by the Russian senator Nowosilcow. In a nightmarish drunken dream, the senator sees the Tsar falling out of favor, and he dreams of devils fighting for his soul.
TWO FILM DVD: MAD HOLIDAY (1936) + BUT IT'S NOTHING SERIOUS (1936)
MAD HOLIDAY (1936):
Philip Trent is tired of playing film detective Shelby James. He thinks the stories are tripe and plans a vacation to get away from Hollywood. But on his voyage, he meets a mysterious young woman and then finds a body, only to find out that the whole affair was staged by Peter Dean - author of the Shelby James novels. But then, Mr. Van Mier is found murdered in the same way and the Dragon Diamond is missing. No matter what Philip tries to do, he finds himself involved with the crime and meddles his way through it looking for the killer and the diamond - with the help of the author Dean.
BUT IT'S NOTHING SERIOUS (1936):
Based on a Pirandello play, a wealthy young social lion has to constantly fight off a horde of women, who are eager to marry him because of his position and money. He weds Elisa Cegani, a servant girl, who turns out to be a more appealing wife than any of the others could have been.
Victor Frandsen is a domestic tyrant. His wife, Ida, has to work as a slave for him and the rest of the family. She rises early to prepare everything for the day, she toils all day long, and she is often up also in the night, doing some sewing to earn extra money for the household. In the daytime, she is helped by an old woman named Mads, who was Victor's nanny when he was a child. Mads is filled with loathing for Victor's behavior towards his wife, and calls him a brute. She understands that Ida is on the verge of a serious breakdown, and persuades Ida's mother to take Ida away. Mads will take care of the household and the children for a time. When Victor comes home and finds out that Ida is gone, he gets angry. He asks his daughter, Karen, where her mother is, but she refuses to tell him. She only says that her mother is very ill, and that it will be his fault if she dies. The accusation strikes Victor in his heart, and he sits down, feeling dejected.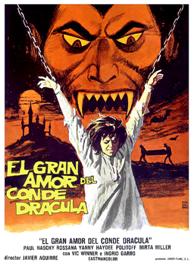 COUNT DRACULA'S GRAND LOVE (1973) * with switchable English and Spanish subtitles *
Count Dracula's Great Love opens outside a creepy old sanitorium in the Carpathian Mountains as two delivery men arrive with a large crate. The owner, Dr Wendell Marlowe, has just purchased the sanitorium, but has not yet moved in. Realizing that these rich, castle-owning types have money and jewels just lying around, they decide to wander about and see, whether there is anything they can steal. One is struck in the head with an ax and the other gets his throat ripped out by a man in a black cape with velvet lining. Meanwhile, a stagecoach loaded with four young women --- Karen, Senta, Marlene, and Elke --- and Imre Polvi, a strapping young man, loses a wheel at the infamous Borgo Pass. When the stagecoach driver is killed in a freak accident, the five passengers seek shelter from an oncoming storm in the nearby sanitorium, where they are welcomed by Doctor Marlowe.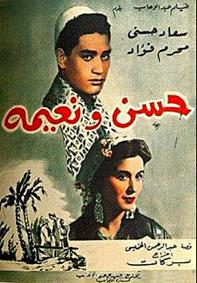 HASSAN AND NAYIMA (1959) * with switchable English and French subtitles *
Hajj Mitwalli is keen to acquire money and land. His daughter Naimah falls in love with Hasan the singer and he shares her feelings. However, Atwah, Mitwalli's relative, seeks to marry her. This is why, when Hasan comes to propose to her, her father refuses. Naimah escapes with Hasan to get married. Mitwalli and Hajj Abdulkhaleq go to Hasan's town to recover Naimah. He intends evil for his daughter, holds her in the house, and promises Hasan that he will announce their marriage, but he breaks his promise. Atwah harasses Hasan. Hasan asks Mitwalli to fulfill his promise.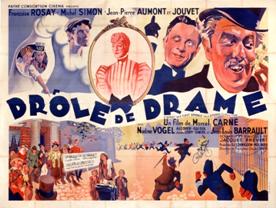 BIZARRE, BIZARRE (1937) * with switchable English subtitles *
In Victorian London, the botanist Irwin Molyneux and his wife Margaret Molyneux are bankrupt, but still keeping up appearances thanks to the successful crime novels written by Irwin under the pseudonym of Felix Chapel. Their cook has just left the family, when Irwin's snoopy and hypocritical cousin Archibald Soper invites himself to have dinner at Irwin's house. Margaret decides to keep up the farce of their social position, and secretly cooks dinner, while clumsy Irwin justifies her absence by telling Soper she just left for the country to visit friends. However, Soper suspects Irwin and calls the Scotland Yard, assuming that his cousin has poisoned his wife. Irwin and Margaret decide to hide the truth to avoid exposing their financial situation and move to a cheap hotel in a Chinese neighborhood, getting into countless trouble.
A German-American naval officer takes revenge against the German submarine commander who brutalized his wife.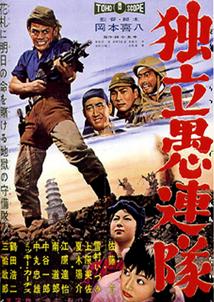 DESPERADO OUTPOST (1959) * with switchable English subtitles *
Sergeant Okubo is the Japanese version of America's Lone Ranger in this film. After hearing about his older brother's apparent suicide in a remote Japanese frontline outpost, he rides his horse across the vastness of Northern China to uncover the truth about it. He first stops at the frontier town of Shogunbyo, which is like any frontier town in a cowboy movie, with a brothel and jail, and which serves as frontline headquarters. There, Okubo meets many colorful characters. The man responsible for the place, a sadistic lieutenant, who took over the outpost after the former commander went mad, tells Okubo about the so called "Desperado Outpost". The outpost is the most dangerous sector in the area, isolated in the middle of enemy territory and guarded by Company 90, a unit made up of the Army's biggest troublemakers. Okubo proceeds to the infamous outpost to continue his investigation and there meets even more colorful characters. Aside from that, there's a secondary plot with an old love, Chinese bandits roaming around, and the Chinese communist army playing the part of the "Indians" (and even the expected gun duel in any typical American Western).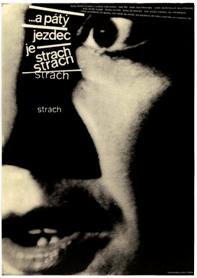 AND THE FIFTH HORSEMAN IS FEAR (1965) * with switchable English subtitles *
Dr. Braun is forbidden to practice medicine, because he's a Jew living in Nazi-occupied Bohemia and Moravia. He's old, seems resigned to the Jews' fate, and even works for a governmental department, which confiscates Jewish property. One day, a neighbor asks him to assist a wounded political fugitive. Dr. Braun reluctantly operates to remove a bullet, but warns that plenty of morphine will soon be needed to keep the man from screaming when he awakens. After some soul searching, Dr. Braun decides to redeem himself and reclaim his identify as a person and a doctor by continuing to provide assistance. His search for the scarce morphine takes him on a nightmarish journey which includes a brothel, where local women are forced to be prostitutes for German soldiers; a bar where the locals try to drown their misery in booze and dancing; and a Jewish insane asylum with a high suicide rate.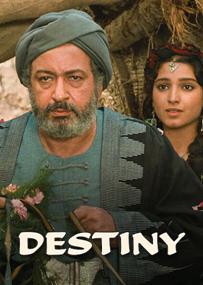 DESTINY (1997) * with switchable English and French subtitles *
The story is set in 12th century, Arab-ruled Andalusia, where famed philosopher Averroes is appointed grand judge by the caliph and his liberal court judgements are not liked by everyone. The caliph's political rivals, centered around the leader of a fanatical Islamic sect, force the caliph to send Averroes into exile, but his ideas keep on living thanks to his students.
Stephen Neale is released into WWII England after two years in an asylum, but it doesn't seem so sane outside either. On his way back to London to rejoin civilization, he stumbles across a murderous spy ring and doesn't quite know whom to turn to.
LUCKY DRAGON NO. 5 (1959) * with switchable English and Spanish subtitles *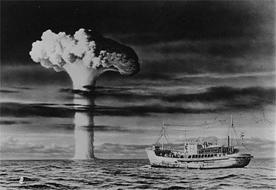 An ageing fishing boat, the Dai-go Fukuryū Maru, sets out from the port of Yaizu in Shizuoka Prefecture. It travels around the Pacific, line fishing. While the ship is near the Bikini Atoll, the ship's navigator sees a flash. All the crew come up to watch. They realize it is an atomic explosion, but take the time to clear their fishing gear. A short time later, grey ash starts to fall on the ship. By the time the ship returns to port, the sailors have been burned brown. They unload the fish, which are then transported away. They visit a local doctor and then go to Tokyo for an examination. It turns out they are all highly radioactive.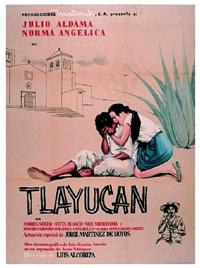 TLAYUCAN (1962) * with switchable English subtitles *
In desperation to help his sick son, the farmer Eufemio robs a pearl from the statue of St Lucia at the village church. Some tourists happen to see and photograph the crime and Eufemio is on the verge of being lynched by his neighbors. The pearl, however, is swallowed by one of Eufemio's pigs. The intervention of Don Tomas saves Eufemio's life, although the pearl is not to be seen anywhere. A short time later, the pearl appears in Eufemio's house and is found by his wife.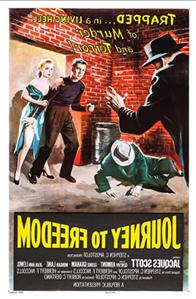 TWO FILM DVD: JOURNEY TO FREEDOM (1957) + MY MARRIAGE (1936)
JOURNEY TO FREEDOM (1957):
The story follows a Bulgarian, who escapes from behind the Iron Curtain through Istanbul, Paris and Toronto to seek freedom in Los Angeles, California, but is doggedly pursued by Communist agents.
MY MARRIAGE (1936):
When gangster's bullets put an end to the career of H.J. Barton, underworld gambling czar who masquerades as a respectable member of high society, his daughter Carol is left to bear the brunt of social stigma. Barney Dolan, a policeman friend of Barton, pledges to aid Carol in finding the killers of her father. She attempts to run away from the publicity, but is brought back by her fiancée, John DeWitt Tyler III, aristocratic young society man, and they are married, but his smothering mother, Mrs. DeWitt Tyler II, secretly schemes to destroy the marriage. When Carol asks her husband to choose between her and his mother, he refuses and she leaves him. Roger Tyler, her husband's brother, visits Carol at her hotel and confesses he was forced by the killers to lead them to her father and one of the killers, Marty Harris, breaks into the room...and gunfire ensues.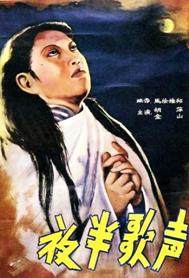 SONG AT MIDNIGHT (1937) * with switchable English subtitles *
Song Dangping, is a revolutionary, who also works as an actor. His love interest is Li Xiaoxia, but this love is strongly opposed by her father. Tang Jun, a thug and suitor of Xiaoxia, pours nitric acid onto Song Dangping out of jealousy, permanently disfiguring his face and hands, turning him into a "monster". Troubled by his appearance, Song spreads the rumor of his own death. Xiaoxia becomes emotionally and mentally disturbed at the news of Song's "death". Song lives in the seclusion of the theatre attic, only coming out to sing every midnight, comforting a mentally disabled Xiaoxia with his song. China's first horror film sounds eerily like a warped Phantom of the Opera.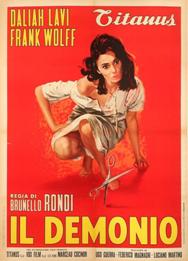 THE DEMON (Il Demonio) (1963) * with switchable English subtitles *
In a rural village in Lucania, a peasant woman is desperate, because the man she loves, Antonio, with whom she had an affair in the past, has been promised to another. After being rejected several times by him, she throws the evil eye at him. The woman begins to manifest other bizarre behaviors that frighten her fellow villagers, convinced that she is possessed by the Devil. The woman is subjected to an exorcism and some ceremonial magic rites (during which she is raped) with the aim of freeing her from the alleged demonic forces.
THE LAST GLADIATOR (1964) * with Italian and English audio tracks *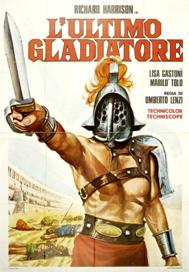 While fighting in Britain, Roman forces commanded by Caligula capture the noble warrior, Glaucus. Seeing in him gladiator material, Caligula takes Glaucus back to Rome along with other hostages including Glaucus's girlfriend, Ena. A man seeking to restore the Roman Republic then assassinates Caligula, after which Claudius is proclaimed emperor. Messalina -- Claudius's beautiful but evil wife -- then maneuvers to replace Claudius with her lover, Silio. She forces Glaucus to help her in this quest by threatening to harm the enslaved Ena.
.
..
.
.
.
...

You may have missed these titles
.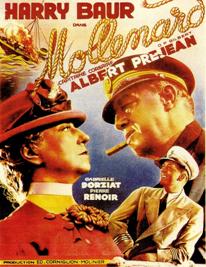 MOLLENARD (1938) * with switchable English subtitles *
Captain Justin Mollenard works for a company that sells armaments to the Far East. After an eventful stay in Shanghai, where he and his cargo are the victims of a malicious attack, he returns to his hometown of Dunkirk. Mollenard receives a frosty welcome from his wife Mathilde, who resents the way in which he has neglected his family for so many years. Mollenard's only wish is to get back to sea as soon as he can, but a sudden heart-attack leaves him paralyzed and entirely in his wife's power …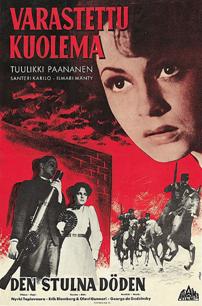 VARASTETTU KUOLEMA (1938) * with switchable English subtitles *
Also known as Stolen Death, this thriller is set in Helsinki at the beginning of the 20th Century. Using elements of German Expressionism, the film tells the story of Finnish resistance fighters smuggling arms in their fight to win independence from their Russian occupiers. The film stresses the divided loyalties of Finland's bourgeois class, which was torn between the preservation of their privileged economic existence and the dubious struggle for an independent Finland. Some critics have claimed that the film was also a thinly disguised protest against the rise of fascism in the county in the 1930s. What political views the film's director held is not known. Finland experienced a significant social split after its declaration of independence in 1918, when a bloody and very bitter civil war was fought between Reds and Whites. The alleged allegorical indictments of class inequality and the suppression of free speech and political expression as displayed in the movie might lead one to conclude that Tapiovaara directed a film to mirror his own leftist ideas. Nevertheless, his death in February 1940, at the age of 28, fighting against the Soviet invaders of his country, earned him an almost mythical status in Finland among fans of all political stripes.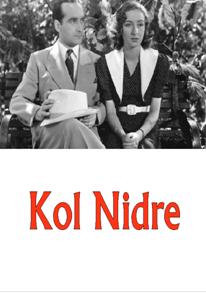 KOL NIDRE (1939) * with hard-encoded English subtitles *
Joseph Goldstein wants to be a rabbi when he grows up. His classmate, Jack Grossman, whose father is rich, hates all the other kids and thinks they hate him. And the two boys almost come to blows over Jenny Dorfman, the daughter of a poor, but devout, man. A number of years later, things aren't too good. Someone's about to try to end her life; but instead, she reunites with her family over the chanting of the solemn Kol Nidre, which marks the beginning of Yom Kippur.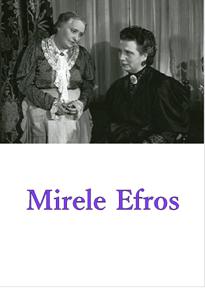 MIRELE EFROS (1939) * with hard-encoded English subtitles *
Mirele Efros, also known as "The Yiddish Queen Lear", is a sophisticated version of Ukrainian-born Jacob Gordin's work about honesty, decency and devotion towards family and community. Mirele, a wealthy and pious widow, whose devotion to her children even goes as far as hand-picking her eldest son's wife, makes a tragic mistake in evaluating her future daughter-in-law as giving and pious. Conflict ensnares the two in short order and a lesson about the value of piety is conveyed in the cautionary tale.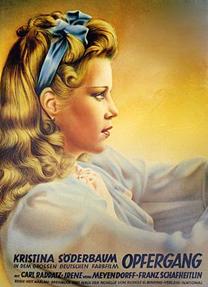 OPFERGANG (1944) * with improved English and Spanish subtitles * and improved film quality.
Re-recording of our original film with Spanish subtitles added; cleaning up and improvement of original English subtitles; and a better quality recording.
Die reiche temperamentvolle Aels aus dem Norden lebt am Hamburger Elbeufer. Neben ihr in einer Villa wohnt das frisch verheiratete Paar Albrecht und Octavia. Die Freundschaft zwischen Aels und Albrecht stört die Harmonie dieser Ehe nicht. Doch eines Tages bricht bei Aels ein altes Tropenleiden aus, sie fiebert, und weil sie ans Bett gefesselt ist, reitet Albrecht jeden Tag an ihrem Fenster vorbei und grüßt sie. Als aber auch er an einer Seuche erkrankt, übernimmt seine Frau Octavia diesen Liebesdienst und grüßt in seiner Reitkleidung die Kranke, um sie nicht zu beunruhigen. Doch die Ahnungslose stirbt an gebrochenem Herzen. Sie kann ohne Albrechts Liebe nicht leben – er erfährt es aus ihrem letzten Brief.
Aels, a rich and temperamental woman from the North, moves to Hamburg. She lives in a mansion besides the newly married couple, Alrecht and Octavia. The friendship between Aels and Albrecht does not disturb the harmony of this marriage. But soon, Aels has a reoccurrence of a tropical disease, and because she is confined to bed, Albrecht rides by each day on his horse to her window and inquires as to her health. When, eventually, he gets sick with an epidemic, his wife takes over this dear service and greets Aels in her riding clothes, pretending to be Albrecht and comforting the sick woman, so as to not worry her about Albrecht also being sick. Aels, however, is not completely fooled and ends up dying of a broken heart. It turns out, she cannot live without Albrecht's love -something Albrecht only finds about from her last letter to him before her death.
Die Schauspielerin Maria gibt als "Gretchen" ihre Abschiedsvorstellung in Wien, weil sie in Berlin ein neues Engagement antritt. Vorher aber will sie sich von den Strapazen erholen, in aller Ruhe Urlaub machen. Ihr vermögender Freund Peter hat ihr sein Gut Holtenau bei Wien vermacht, und mit einigen Kollegen macht sie sich auf den Weg dorthin. Doch die fröhliche Runde landet aus Versehen auf dem Nachbargut Stefan von Holtenaus. So lernen sich die beiden kennen.
Actress Maria gives her final performance in Vienna as "Gretchen", because she has found a new professional home in Berlin. But before she starts her new career, she wants to take a little vacation. Her wealthy friend Peter has put his estate in Holtenau near Vienna at her disposal and she and a few colleagues make their way there. The happy group, however, ends up by mistake on the neighboring estate belonging to Stefan von Holtenau and there's a lot of getting-to-know-each-other which has to be done.
Berlin, 1805: Der tapfere Leutnant Hofstede hat sich stürmisch in die reizende Sängerin Madeleine verliebt. Obwohl Madeleine in einem überaus zweifelhaften Etablissement arbeitet und dadurch ihren Geliebten in einen Skandal verwickelt, hält er unerschütterlich an seiner Liebe zu ihr fest. Eines Tages führt ein geheimnisvoller wie gefährlicher Auftrag Hofstede nach Paris. Dort soll er einem gewissen Pistolecran, Mitglied eines französischen Spionagerings, wichtige Geheimpapiere entreißen. Sein Diener und die ahnungslose Madeleine sollen die Papiere schließlich über die Grenze schaffen. Hofstede ahnt jedoch nicht, dass Madeleine in Paris dem hinterhältigen Pistolecran ins Netz gegangen ist, der Hofstedes Plan längst durchschaut hat. Die Situation spitzt sich immer weiter zu, und es entbrennt ein Kampf auf Leben und Tod.
Berlin, 1805: The brave Lieutenant Hofstede has fallen madly in love with the attractive singer Madeline. Though Madeleine works in an establishment of ill-repute and thus risks getting her lover involved in a scandal, he doesn't waver in his love for her. One day, a dangerous mission leads Hofstede to Paris. There, he's to steal some papers belonging to Pistolcran, a member of a French espionage ring. His servant and Madeline, who has no idea about the whole thing, are to carry the papers across the border. Hofstede doesn't suspect, however, that Madeleine will end up in the sticky spiderweb of the sly Pistolcran, who has long before seen through Hofstede's plan. The situation will soon develop into one of life and death for all involved.
Ein junges Paar, Peter Winkler und seine Verlobte Hella, leben in der Pension "Splendide" umgeben von Gästen, die ein Leben voller Enttäuschungen hinter sich haben. Die beiden wollen heiraten, doch es fehlt am nötigen Geld. Peter soll in Dresden eine bessere Stelle bekommen und will Hella damit überraschen. Da er es den anderen aber schon erzählt hat, erfährt sie es auf Umwegen und verschweigt ihm nun ihre Probleme. Als sie sich ein Kleid und einen Hut gekauft hat, ist ihr Geld mehr als knapp geworden. So borgt sie sich den Rest bei einem Pensionsgast und geht heimlich in das Geschäft, um ihre Sachen abzuholen. Peter wird eifersüchtig, und als er auch noch von dem geliehenen Geld hört, glaubt er, dass sie ihn betrügt. Übereilt verlässt er die Pension. Als Hella zurückkommt, erfährt sie von den Ereignissen und ist tief unglücklich. Nun ist es für eine Aussprache zu spät, allein und verzweifelt bleibt sie zurück.
The film takes place in Berlin. Peter Winkler lives with his fiancee Hella in Frau Weber's Pension, named Splendide. In this pension live a collection of tragic souls. Only Peter and Hella appear to be happy. Peter gets offered a better job in Dresden. He hopes to be able to finally marry Hella after establishing himself in this new job. Deliriously happy, he tells the other guests in the inn but holds the information back from Hella. The pension guests have big mouths, what with little else to do in their lives, and spill the beans to Hella, too. But she has a secret, too: she didn't bother to inform Peter, that she ordered a new dress and a new hat, but there's no money to pay for it. In severe financial straits -- but apparently not bad enough to know what hunger is -- she takes out a frivolous loan to pay for her equally frivolous purchase. While out paying for the dress, Peter learns about the line of credit and is convinced that Hella has betrayed him. Jealous and distraught, he leaves the pension and abandons Hella.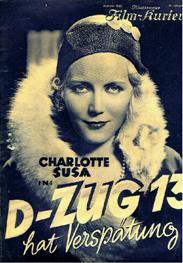 D-ZUG 13 HAT VERSPATUNG (1931)
Revolutionäre planen, den Präsidenten zu ermorden, der mit einem Sonderzug durch die Nacht fährt. Sie sprengen die Gleise, aber der Zug des Präsidenten kann gerade noch rechtzeitig zum Halten gebracht werden. Die Strecke wird für drei Stunden gesperrt. Auch der D-Zug 13 hält daher auf offener Strecke. Passagier Herbert Schmitt lässt seine junge Frau im Schlafwagen zurück und nutzt den unfreiwilligen Halt zu einem kleinen Spaziergang in die nächste Stadt. Dort lernt er die rassige Blondine Dorit kennen, die zu den Verschwörern gehört und Herbert dazu benutzen will, ihren Plan doch noch durchzuführen.
The President is traveling on a special train through the night and revolutionaries, who've gotten word of it, intend to murder him. They blow up the tracks, but the President's train is able to stop in time. The line is closed for three hours and another train, D-Zug 13, is forced to wait in the open. The passenger Herbert Schmitt leaves his young wife behind in the sleeping car and takes advantage of the unplanned stop to take a small walk into the nearest city. While there, he gets to know the blond, Dorit, who is part of the conspirators and intends to use Herbert to carry out the revolutionaries' plans.
In der Automobil-Fabrik der Herren Rosch und Roller arbeitet als Monteur ein gewisser Doroschinsky, bei dem es sich in Wirklichkeit um einen emigrierten und verarmten russischen Großfürsten handelt. Als Doroschinsky und die schöne russische Sängerin Nadja sich ineinander verlieben, möchte er ihr den Reichtum der ganzen Welt zu Füßen legen und versucht, seinen einzig verbliebenen Besitz zu verkaufen: den Orlow, einen Riesendiamanten aus dem Zepter des Zaren. Die Nachricht vom Auftauchen des Orlow macht Schlagzeilen und ruft einen Betrüger auf den Plan, der behauptet, seinerseits der echte russische Großfürst zu sein, dem der Orlow rechtmäßig gehöre.
In an automobile factory owned by Rosch and Roller, there works a certain Doroschinky on the assembly line, who, in reality, is an impoverished emigre from Russia, who once was a Grand Prince. When Doroschinsky and the beautiful Russian singer Nadja fall in love with each other, he wants badly to lay the wealth of the world at her feet and tries to sell off his one remaining possession: the Orlow, a huge diamond, which once graced the scepter of the Czars. The news that the Orlow has re-surfaced makes headlines and this leads a swindler to claim that he is the real Grand Prince and the Orlow belongs to him.
Die Wiener Ballettmeisterin Lydia Sanina kämpft um das Überleben ihrer Truppe, deren letzte Tourneen wenig erfolgreich waren. Zudem beginnt eine der Tänzerinnen, die sich übergangen fühlt, offensiv gegen sie zu intrigieren. Da begegnet ihr der charmante Amerikaner Charlie. Sie verliebt sich Hals über Kopf und entschließt sich zur Heirat. Das spontane Glück wird kurzzeitig bedroht, da ein Missverständnis sie glauben lässt, ihr Angetrauter hintergehe sie mit dem neuen Ensemblemitglied Leni.
The Viennese ballet master, Lydia Sanina, is fighting for the survival of her troupe, whose most recent tours have been lackluster. One of the dancers, who feels by-passed, aggressively starts to intrigue against Lydia. Lydia meets the charming American, Charline and falls head over heels in love with him. She's going to marry him. But their spontaneous happiness is quickly threatened, when a misunderstanding leads Lydia to believe that he's stepping out on her with another member of the ensemble - Leni.
Im Pariser Nachtlokal "Wolga-Wolga" tritt jeden Abend Helene auf. Einst war sie in Russland mit dem Ingenieur Wronsky verheiratet, doch nach dem Bürgerkrieg wurde er für tot erklärt. So verdient sie sich jetzt ihren Lebensunterhalt als Tänzerin an der Seite ihres Partners Prinz Feodor, mit dem sie heimlich verheiratet ist. Da taucht der verkrüppelte Wronsky wieder auf. Er will seine Schiffsbaupläne dem Chefingenieur Petroff, einem großen Verehrer Helenes, zum Kauf anbieten. Durch das Wiedersehen mit seiner Frau gewinnt er neuen Lebensmut – auch da ihm Helene zunächst die Wahrheit verschweigt. Da Wronsky ihr verbietet weiter zu tanzen, verliert auch Feodor sein Engagement und beginnt Helene zu erpressen.
Helene performs in the Parisian nightclub "Volga-Volga" every night. Once upon a time, she was married to the engineer Vronsky in Russia, but he was declared dead after the country's civil war. So now she earns her living as a dancer at the side of her partner, Prince Feodor, to whom she is secretly married. However, the crippled Vronsky surfaces in Paris. He's looking to sell his plans for the construction of a ship to the chief engineer Petrov, who is a great admirer of Helene. When he meets his wife again, he gains a new confidence in life ... though Helene declines to tell him the whole truth about her relationship. When Vronsky forbids her to continue dancing, Feodor loses his job at the club and begins to blackmail Helene.
Angelika, einst eine gefeierte Opernsängerin, opfert die Karriere ihrem Mann, der ein erfolgreicher Kunstmaler werden möchte. Eines Tages verunglückt er bei einem Reitunfall tödlich. Wenig später erschießt Angelika den Kunsthändler Immerzeel. Das Gericht kann die Umstände der Tat nicht genau klären, nimmt an, dass Immerzeel Angelikas Liebhaber war und verurteilt sie wegen Totschlags zu vier Jahren Haft. Danach hat Angelika es schwer, wieder ins normale Leben zurückzufinden. Ihr Schwiegervater will nichts mehr von ihr wissen, und als ihre Tochter Anneliese den Sohn eines renommierten Bankiers heiraten will, drängt der Vater darauf, die Verlobung zu lösen. Rechtsanwalt Dr. Westphal, der Angelika heimlich liebt, ist von ihrer Unschuld überzeugt. Er setzt alles dran, die Wahrheit herauszufinden und Angelika zu rehabilitieren.
Angelika, once a well-celebrated opera singer, has sacrificed her career for her husband, who wishes to become a successful painter (artistic, that is; not a house painter like you-know-who). One day, he suffers a fatal accident while out horse riding. A short time later, Angelika shoots the art dealer Immerzeel. The court is unable to figure out the facts around the shooting, but assume that Immerzeel was her lover and sentence her to four years imprisonment for manslaughter. Afterwards, Angelika finds it difficult to lead a normal life. Her father-in-law wants nothing to do with her and when her daughter Anneliese wants to marry the son of a renowned banker, the father pushes to have the engagement cancelled. The lawyer Dr. Westphal, who secretly loves Angelika, is convinced of her innocence. He has put everything at stake to find out the truth and to rehabilitate her.
Die leichtsinnige Fritzi, Frau eines viel älteren Professors, verabredet sich heimlich mit dem unverheirateten Baron von Burghammer. Fritzis Mann erfährt von der Affäre. Doch Leoni, Fritzis Schwester, gibt sich kurzerhand als Burghammers Geliebte aus. Dieser verliebt sich Hals über Kopf in die mutige Frau. - Nostalgisches Liebesdrama.
Careless Fritzi, the wife of a much older professor, has secretly been meeting with the unmarried Baron von Burghammer. Fritzi's husband finds out about the affair. Leoni, Fritzi's sister, pretends to be Burghammer's lover to spare her sister. Burghammer then falls head over heels for the brave woman. Nostalgic romance film.
Lem goes to Chicago to sell the wheat his family has grown on their farm in Minnesota. There he meets the waitress Kate. They fall in love and get married before going back to the farm. Kate is accepted by Lem's mother and kid sister but is rejected by his father, who believes she married for the money. (And the fact that Lem didn't get a fair price for the wheat is her fault, too). The reapers arrive and quickly they make things even more complicated by making their move on Kate. Lem misunderstands the situation and believes Kate is actually interested. In despair Kate leaves the farm and Lem goes looking for her.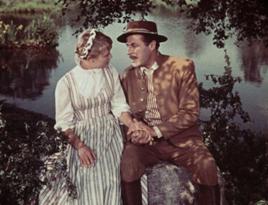 2 DVD SET: DAS MADCHEN VOM MOORHOF (1935 - subtitled & 1958)
DISCOUNTED SET WITH THE 1935 FILM SUBTITLED, BUT NOT THE 1958 ONE:
THE 1935 VERSION:
Die Dienstmagd Helga Christmann wird vom Bauer geschwängert und vom Hof gejagt, da ihr Arbeitgeber bestreitet, der Vater des Kindes zu sein. Helga verzichtet darauf, den Mann zu verklagen, da sie ihn nicht zu einem Meineid zwingen will. Die Bewohner der Gegend wissen jedoch, dass Helga die Wahrheit sagt. Als der Bauernsohn Karsten Dittmar die junge Frau auf seinem Hof anstellt, scheint sich für Helga das Schicksal wieder zum Guten zu wenden. Aber schon kurze Zeit später trifft Karstens künftige Frau Gertrud auf dem Anwesen ein und drängt ihren Verlobten dazu, Helga zu entlassen.
The servant Helga Christmann is made pregnant by a farmer and is chased away, because the farmer denies being the father of the child. Helga decides not to sue him, because she doesn't want to force him to commit perjury. The inhabitants of the area know, however, that Helga is telling the truth. When the farmer's son Karsten Dittmar gives the woman a job at his farm, fate seems to have turned once again in Helga's favor. But a short time later, Karsten's future wife shows up at the estate and forces her fiancee to dismiss Helga.
THE 1958 VERSION:
Die Verfilmung einer Novelle von Selma Lagerlöf spielt im Schweden des Jahres 1882. Helga Nilsson wird Magd im Hause von Eric Martinsson. Er verführt sie, verleugnet aber seine Vaterschaft, als sie schwanger wird. Aus Angst, seinen Ruf zu verlieren, schwört er es sogar vor Gericht. Helga zieht ihre Klage zurück und gilt fortan als Flittchen. Nach einem Selbstmordversuch landet sie als Hausmädchen bei dem gutmütigen Bauern Gudmund Erlandsson, der sie für unschuldig hält und bewundert, was seine Verlobte Hildur nur wenig begeistert. In der Nacht vor der Hochzeit gerät Gudmund in eine Schlägerei mit Martinsson, der am nächsten Tag tot aufgefunden wird. Gudmund gerät nun unter Mordverdacht. Helga jedoch weiß, dass er unschuldig ist - und sie kann es sogar beweisen.
This film version of the novel by Selma Lagerlof takes place in Sweden in 1882. Helga Nilsson is a servant in Eric Martinsson's house. He seduces her but rejects his paternity, when she ends up pregnant. Fearing for the loss of his reputation, he even swears such in court. Helga withdraws her claim and is forthwith considered a slut. After attempting suicide, she ends up as a servant girl at the home of the good-natured farmer Gudmund Erlandsson, who considers her to be innocent and admires her, which his fiancée Hildur is less than thrilled about. In the night before their wedding, Gudmund gets into a fight with Martinsson, who is found dead the next day. Gudmund is now suspected of murder. Hela however knows, that he's innocent … and she can prove it.
Die junge Wienerin Vera erbt zu ihrem 25. Geburtstag den Gutshof ihres Vaters. Ihr Freund, drängt sie, Wald und Wiesen zu verkaufen. Der fleißige Verwalter Heinz Huber hingegen versucht, Vera mit allen Mitteln davon abzuhalten. Bei einem gemeinsamen Ausflug scheinen sie einander näher zu kommen.
The young Viennese woman Vera inherits her father's estate on her 25th birthday. Her boyfriend urges her to sell the woods and meadows. However, the hardworking administrator of the estate, Heinz Huber, uses all his means to prevent Vera from doing so. During a trip they take together, everyone seems to get to know one another better and grow closer.
AUF DER GRUNEN WIESE FILM PROGRAM (1953)
4-paged film program put out in conjunction with this film. Program is in very good shape, though it does have multiple folds.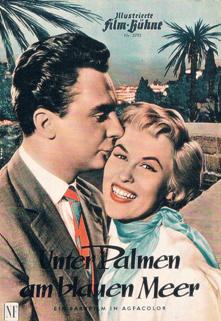 UNTER PALMEN AM BLAUEN MEER (1957)
Die italienische Riviera lockt mit azurblauem Meer, wolkenlosem Himmel und unbeschwertem Strandleben. Ein Traumurlaub beginnt für die jungen Musiker einer Schwabinger Jazzband, die sich ihren Aufenthalt unter südlicher Sonne mit Gastspielen in einer Lido-Bar verdienen. Unerfreulich wird es erst, als sich die Musiker mit einer millionenschweren und streitlustigen Gräfin anlegen, die Musik für einen Fluch der Menschheit hält. Die despotische Dame torpediert nicht nur die Auftritte der Band, sondern schiebt auch dem Liebesleben ihrer Nichte einen Riegel vor.
The Italian Riviera attracts visitors with its azure sea, cloudless sky, and its carefree beach life. A dream vacation has begun for the young musicians of a jazz band from Swabia, who are earning their keep under the southern sun by doing guest performances in a Lido bar. It only starts to get unpleasant, when the musicians get to know a rich and belligerent countess, who considers music to be a curse for mankind. The despotic lady not only torpedoes the band's performances, but manages to interfere in her niece's love life as well.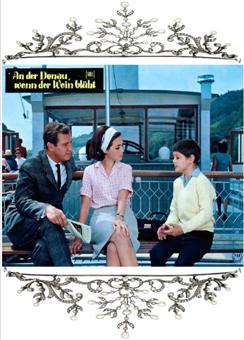 AN DER DONAU, WENN DER WEIN BLUHT (1965)
Der kleine Florian wünscht sich nichts sehnlicher, als dass sein verwitweter Papa eine neue Frau findet und er dadurch endlich wieder eine Mama bekommt. In der sympathischen Buchhändlerin Gabriele scheint der aufgeweckte Junge die richtige Kandidatin gefunden zu haben. Nun gilt es nur noch, seinen nichtsahnenden Vater mit der hübschen jungen Dame bekanntzumachen. Eine sommerliche Fahrt auf einem Donaudampfer, bei der auch Gabriele mit an Bord ist, bietet dazu die beste Gelegenheit – und so lässt der gewitzte Florian sich einiges einfallen, um der Liebe ein wenig nachzuhelfen.
Little Florian wants nothing more than his widowed father to find a new wife and, thus, to finally get a new mom. And it would appear the young boy's found an appropriate candidate in the likeable bookseller Gabriele. Now he only needs to find a way to get his unsuspecting father to meet the beautiful young lady. The best way to do that seems to be a Summer cruise on a Danube steamer, for which Gabriele has already bought a ticket. Will shrewd, little Florian come up with a plan to help romance bloom between the two?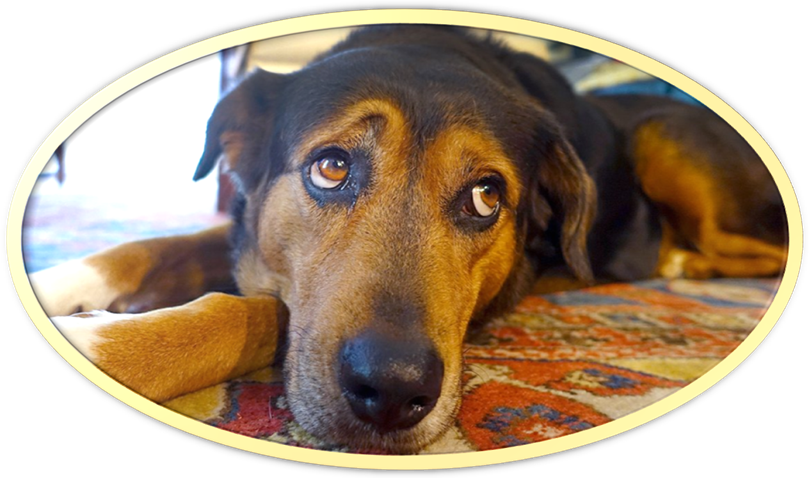 LOSTHOMELAND.COM SALES FOR A LIMITED TIME
WON'T YOU PLEASE GIVE ME A HOME!
Oh, my! You asked for more films and we're delivering on that request; but in doing so, room needs to be made for the many new DVDs and that means something has to go. Won't you please look at the following books listed at ridiculously low prices on our Losthomeland.com website and give them a new home, where they'll be appreciated and loved? Holy cow! You can even use your points and/or discount code to lower the prices even more! I know, it seems incredible, but everyone should have a forever home and now you can help make that happen! Just remember: like the wonderful dog shown above, availability is limited, so don't delay! YOU MAY ALSO MAKE OFFERS ON BOOKS NOT SHOWN IN THIS NEWSLETTER. JUST ASK US!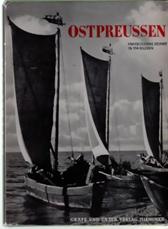 EAST PRUSSIA AS IT ONCE WAS IN 114 OLD PHOTOS * was $29.99; now $ 5.99 until 31 JUL *
This book has 44 pages of text and 116 photos of East Prussia, its people, culture and landscapes as they all looked like before the Second World War changed it all forever.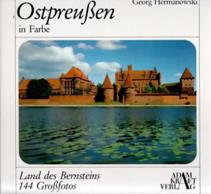 EAST PRUSSIA IN 144 LARGE COLOR PHOTOS * was $29.99; now $ 5.99 until 31 JUL *
A real treat for those with families from East Prussia or who have an interest in the region: 72 pages of descriptive text as well as 144 large, color photos show us what East Prussia looks like "today" and serves as an excellent prepartory guide for anyone planning a visit back to their ancestral lands.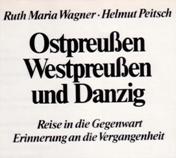 OSTPREUSSEN, WESTPREUSSEN AND DANZIG * was $15.99; now $ 3.99 until 31 JUL *
160-paged book with a number of color photographs of Ost- and Westpreussen and Danzig as they looked like at the time this book was published. The book labels itself as a "travel into the past and an experience with the present", giving the reader an idea of the intent of the book.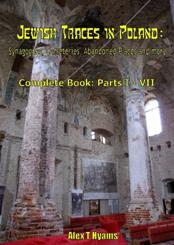 E-PHOTOBOOK: JEWISH TRACES IN POLAND – THE COMPLETE BOOK *WAS $75.99; NOW $ 34.99 TIL 31 JUL*
Coffee-table, E-Photobook -- with 5,086 pages, 3,459 of which contain single, original photos; 1,421 pages contain archive photos -- of Jewish sights and traces in Poland. This disc covers all of Poland included in the seven individual parts. The photobook has been designed with the intent to show and inform the reader what Jewish heritage sights (and sites) are still existent in this part of Poland and what they can expect to see. While not developed as a travel guide, those interested in visiting Poland will find this an invaluable resource, whether they're visiting on a heritage tour, out of historical interest, or just want to sit at home and enjoy the subject matter. The table of contents below and the portion of the book's introduction will tell you what is covered in the E-book.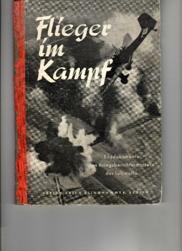 FLIEGER IM KAMPF (1939) * was $22.99; now $ 4.99 til 31 JUL
80-paged photobook with information and photographic material about the Luftwaffe's first year at war. Unfortunately, there's water damage on every page (see pictures) and the book's covers are warped. Still, intact, readable and not easy to find (especially at this price).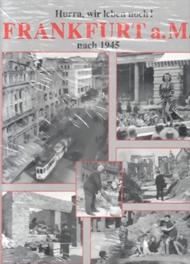 FRANKFURT AM MAIN AT THE END OF THE WAR * was $22.99; now $ 4.99 til 31 JUL *
64 pages of photos and text describe what it was like to live in Frankfurt during the Second World War and what life in the ruins was like when the war came to an end.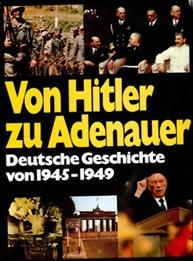 VON HITLER ZU ADENAUER * was $29.99; now $ 4.99 til 31 JUL *
574-paged photobook covers different aspects of German history from the end of the War in 1945 to the Adenauer period (1949) in an almost article-like fashion. There are a number of photos, which have not been published in other sources and the information is presented in a very concise and interesting format.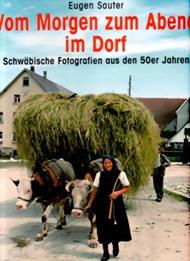 FROM MORNING TIL EVENING IN THE VILLAGE * was $15.99; now $ 0.99 til 31 JUL *
64 pages of mainly photos with descriptive text about the daily life of the peasants in Swabia during the 1950s.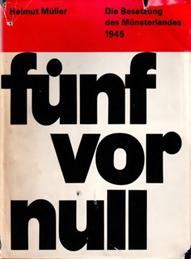 THE OCCUPATION OF MUNSTER * was $22.99; now $ 1.99 til 31 JUL *
160-paged book with a lot of photos about the last days of the War, when the Allies occupied Munster and its surrounding environs.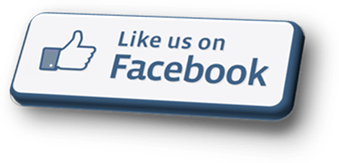 Thank you and the best to all of you,
RAREFILMSANDMORE.COM