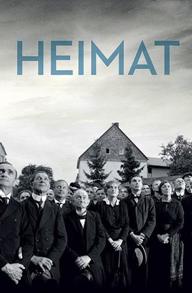 HEIMAT – A CHRONICLE OF GERMANY (1984) * with switchable English subtitles *
Heimat follows the life of Maria Simon, who lives in the fictional village of Schabbach. This film covers the period from 1919 to 1962, depicting how historical events affected the Simon family and the community in which they lived.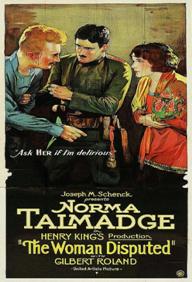 TWO FILM DVD: THE WOMAN DISPUTED (1928) + A SAILOR MADE MAN (1921)
THE WOMAN DISPUTED (1928):
In 1914, a girl of the streets is befriended by two dashing young officers, an Austrian and a Russian. Both fall in love with her, but she picks the Austrian. When the First World War begins, her town is overrun by Russians, lead by the once charming, now vengeful, officer, who takes her prisoner and threatens death if she won't marry him.
A SAILOR MADE MAN (1921):
A father insists that a man, who wants to marry his daughter, first prove he can do something more worthwhile than acting the playboy. The gigolo joins the Navy and his ship docks in a Middle Eastern kingdom, where the girl and her father also show up by private yacht. Then the local maharajah kidnaps the possible-bride-to-be and the playboy has to go rescue her.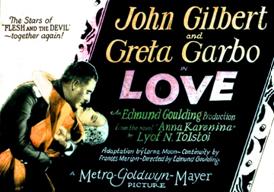 TWO FILM DVD: LOVE (1927) + BRANDED A BANDIT (1924)
LOVE (1927):
In Czarist Russia, Anna Karenina falls in love with the dashing officer Count Vronsky and abandons her husband and child to become HISs mistress. Anna decides to sacrifice her happiness to save Vronsky's family honor, by secretly forcing him back to his regiment.
BRANDED A BANDIT (1924):
A miner has struck it rich and gives some ore to cowhand Jess Dean to take to his granddaughter. But Horse Williams has the miner shot and uses the ore found on Jess to accuse him of the murder. Jess escapes from a mob of townspeople, who later learn that the body of the supposedly dead miner has mysteriously disappeared.
TWO FILM DVD: HER PRIVATE AFFAIR (1929) + HER MAN (1930)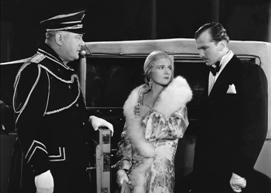 HER PRIVATE AFFAIR (1929):
After a sordid European fling, a young, flighty girl decides to be a faithful wife with dire circumstances from a looming blackmail resulting in a grueling dilemma.
HER MAN (1930):
A variation of the Frankie and Johnny story with the same cast names and even a Nelly thrown into the mix. Bad guy Johnny pimps out Frankie to steal from drunken visitors in a seedy dive on the waterfront in somewhere like Cuba. It's a rough bar that is frequented by sailors and people generally looking for a fight. Occasionally, if a customer gets too friendly with Frankie, then that's the end for him - knife in the back.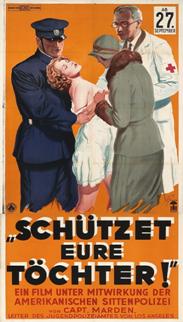 TWO FILM DVD: THE PACE THAT KILLS (1928) + WALKING BACK (1928)
THE PACE THAT KILLS (1928):
Young farmboy leaves for the big city to get a job and find his sister; both of them get involved with drug dealers and become opium/cocaine addicts.
WALKING BACK (1928):
A young jazz hound, "Smoke" Thatcher, is failing his academic studies due to his fondness for partying and liquor. His foremost concern is to convince his pragmatic father to allow him to use the family car, so he can accompany bob-haired flapper Patsy Schuyler to a ritzy party. His father refuses to loan Smoke the car and chides him for lacking proper respect for authority, but his speech is interrupted by the maid announcing the arrival of the dad's private bootlegger. Undaunted, an enterprising Smoke steals the neighbor's car and drives to Patsy's house. He arrives too late. Patsy has already gone to the party with Smoke's arch-nemesis Pet Masters. Smoke nonetheless proceeds alone to the party and intrudes upon inebriated couples dancing the Charleston. Jealous and possessive, Smoke causes an ugly scene.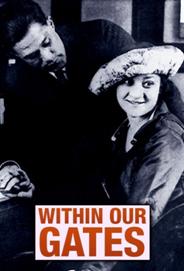 TWO FILM DVD: WITHIN OUR GATES (1920) + THE SCAR OF SHAME (1929)
WITHIN OUR GATES (1920):
Sylvia Landry, a young Negress, is visiting her cousin Alma in the North. Landry is waiting for the return of Conrad, as they plan to marry. Alma also loves Conrad. Larry, Alma's step brother, attempts to woo Sylvia, but is rebuffed. Larry kills a professional gambler after cheating during a game of poker. Alma arranges for Sylvia to be caught in a seemingly compromising situation by Conrad when he returns. Conrad begins to strangle Sylvia but is stopped by Alma. Conrad leaves for Brazil. Sylvia returns to the South. Sylvia meets Reverend Jacobs, a minister who runs a rural school for black children called Piney Woods School. The school is overcrowded, and Reverend Jacobs cannot continue on the small amount offered to Blacks for education by the state. With the school facing closure, Sylvia volunteers to return to the North to try to raise $5,000.
THE SCAR OF SHAME (1927):
While practicing piano, Alvin sees Louise being beaten by Spike, and he rescues her and then brings her back to Lucretia's house. Lucretia, the owner of the boarding house where Alvin is residing, allows Louise to stay in return for chores around the house. Eddie meets with Spike, who has a black eye after the incident, and the former attempts to convince Spike to let Louise work as an entertainer for him. Spike doesn't seem enthusiastic and shows regret for beating her, which he later credits to his alcoholism. Spike has some desire to allow his daughter to escape the kind of life he is stuck in, but he is unable to change any of his actions without being sucked into his old lifestyle by the alcohol supplied by Eddie. Eddie learns the truth about the confrontation between Alvin and Spike during dinner at Lucretia's. Later in the evening, Eddie forcefully attempts to bring Louise back to her "old pappy" but again Alvin intervenes.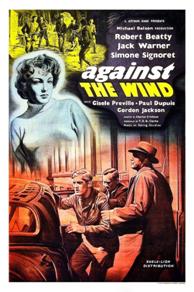 TWO FILM DVD: AGAINST THE WIND (1948) + REFUGE ENGLAND (1959)
AGAINST THE WIND (1948):
Roman Catholic priest Father Elliott goes to the Natural History Museum to meet a section-head in the wartime British Special Operations Executive. On accepting his offer to train for covert operations behind enemy lines in Belgium, he meets a disparate group of existing recruits, including Michèle, a Belgian émigrée, whose sweetheart has died in the occupation of Belgium; Emile, who misses his family; and Julie, who flirts with Father Elliott, despite his celibate status. Michèle's motives are initially questioned before she is finally given the green light for operations abroad. On completion of their training, Father Elliott and Julie are parachuted into Belgium, briefed to destroy a Nazi records office in Brussels and to spring prominent SOE agent Andrew from custody.
REFUGE ENGLAND (1959):
The film follows a Hungarian refugee arriving in London, speaking no English and with little money; the only prospect of help being an address given to him by a fellow refugee. He makes poignant observations about British society, playing the critical flanuer. Finally, after much disappointment, he finds the correct address and receives food and shelter.
TWO FILM DVD: DER HUND VON BASKERVILLE (1929) + JENSEITS DER STRASSE (1929) * with switchable English subtitles *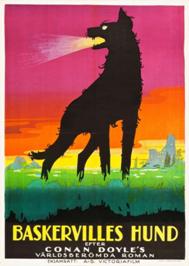 DER HUND VON BASKERVILLE (1929):
There's an old legend that says the Baskerville family is cursed. As eternal punishment for the crime of Sir Hugo Baskerville in the 16th Century, all male descendants of the family are doomed to die a violent, unnatural death. The latest descendent, Lord Charles Baskerville is found dead in the dark moors of Dartmore; dead of a heart attack caused by severe fright. Was it the infamous hellhound, which --- according to legend --- lives on the moor that drove Lord Baskerville to his death? Dr. Mortimer is family friend, who journeys to London to seek the help of Sherlock Holmes. Lord Henry Baskerville, nephew and heir to the Baskerville estate, is on his way to the castle to claim his inheritance. But Dr. Mortimer fears his life is in danger. Can Holmes and his assistant Dr. Watson solve the mystery?
Eine alte Sage berichtet, dass ein Fluch auf der Familie Baskerville lastet. Als ewige Strafe für die einstigen Verbrechen von Sir Hugo Baskerville sterben alle männlichen Nachkommen der Familie eines unnatürlichen Todes. Auch Lord Charles Baskerville wird tot in der finsteren Moorlandschaft von Dartmore gefunden, gestorben an einem Herzschlag in Folge panischer Angst. War es der berüchtigte Höllenhund, der der Legende nach im Moor haust und die Baskerville-Erben zu Tode hetzt? Dr. Mortimer, Arzt und Freund der Familie, reist nach London um Hilfe bei Sherlock Holmes zu suchen. Lord Henry Baskerville, der Neffe des Verstorbenen ist bereit, sein Erbe anzutreten. Sein Leben, so befürchtet Dr. Mortimer, sei nun in höchster Gefahr. Können Sherlock Holmes und sein Assistent Dr. Watson das Rätsel lösen?
JENSEITS DER STRASSE (1929):
The film takes place in Hamburg's harbor during the later years of the Weimar Republic. An old beggar finds a pearl necklace on the street, which an elegant lady has lost. A prostitute observes this and follows him in the hopes of stealing the necklace from him. The beggar lives with a young man, who is unemployed. Calculatingly, she tempts the young man into falling quickly in love with her; but, of course, she has only one thing in mind: that the young man steal the necklace from the old man.
Im Hamburger Hafenmilieu in der Spätphase der Weimarer Republik. Ein alternder Bettler findet auf der Straße eine Perlenkette, die eine elegante Dame verloren hat. Eine Dirne beobachtet ihn dabei und folgt ihm, in der Hoffnung, ihm bei Gelegenheit diesen wertvoll scheinenden Fund wieder abknöpfen zu können. Der Bettler wohnt mit einem jungen Arbeitslosen zusammen. Die Dirne versucht den jungen Naivling für sich zu gewinnen, und dieser verliebt sich tatsächlich rasch in sie. Doch die Dirne hat nur eines im Sinn: sie will, dass der Junge den alten Mann, seinen Wohngenossen, bestiehlt.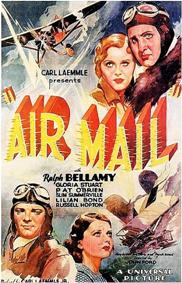 TWO FILM DVD: AIR MAIL (1932) + IT'S NEVER TOO LATE TO MEND (1937)
AIR MAIL (1932):
Pilot Mike Miller owns and operates Desert Airport, an air mail base at the foot of the Rocky Mountains. He leads a group of young pilots, who risk their lives flying through dangerous weather and over treacherous terrain to deliver air mail. When Joe Barnes crashes at the base, the other pilots attempt to retrieve the precious mail from the burning wreckage. Mike consoles his girlfriend Ruth, who is also Joe's sister ("Don't be sad, honey! Joe's dead, but we did save the mail!"). Mike now realizes he has to hire a replacement: reckless "Duke" Talbot. Duke is a good pilot, but his bravado and affair with Irene, wife of fellow pilot "Dizzy" Wilkins, has the potential to cause irreparable damage to the tightly knit group of aviators. When Dizzy crashes and dies in a blinding snow storm, Mike chooses to take over the last leg of his flight in poor weather, even though doctors have told him that his vision has deteriorated. With Dizzy at the controls, will this DVD make it to your home undamaged?
IT'S NEVER TOO LATE TO MEND (1937):
An evil prison administrator cruelly abuses the inmates at his prison, until one day the tables are turned. You can guess the rest!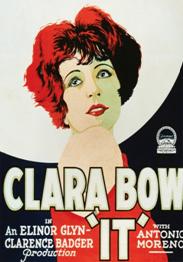 TWO FILM DVD: IT (1927) + FROM HAND TO MOUTH (1919)
IT (1927):
Spunky shopgirl Betty Lou Spence has a crush on her handsome employer, Cyrus Waltham Jr., the new manager of, and heir to, the "world's largest department store". However, they belong to different social classes and he's already romantically linked to blonde socialite Adela Van Norman. Cyrus' silly friend Monty notices Betty and she uses him to get closer to Cyrus. When Betty finally gets Cyrus's attention, she convinces him to take her on a date to Coney Island, where he is introduced to the proletarian pleasures of roller coasters and hot dogs and has a wonderful time.
FROM HAND TO MOUTH (1919):
A young woman stands to inherit a fortune, but a crooked lawyer deliberately doesn't tell her, that she must prove her claim before Midnight. If she fails to do so, the inheritance will go to her foster brother. As further insurance, the lawyer hires a man and his gang to kidnap her. Meanwhile, a penniless young man and an unrelated child are both hungry. The waif's dog brings them some money (taken from a crap game), so they purchase some food. When the money turns out to be counterfeit, the man tries to flee, but is finally caught by a policeman. The heiress happens to be driving by. She generously pays for the food, and the young man is allowed to go his way. Later, he gets into trouble with the police again, this time over a wallet filled with money lying on the sidewalk. To escape, he hitches a ride on a passing car, which is carrying the kidnappers.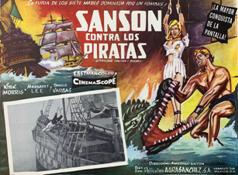 SAMSON AND THE SEA BEAST (1963) * with Italian and English audio tracks *
A terrible pirate terrorizes the Antilles, plundering ships, slaughtering their crews, and selling women as slaves. One of the women asks Samson for help.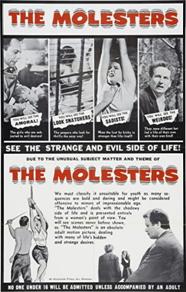 Documentary-style drama exploring sex offenses, particularly against children, and revealing how law enforcement pursues persons accused of voyeurism, rape, fetishism, sadism, and masochism. After the criminals are arrested and given psychological tests, they may be sentenced to an institution or undergo brain surgery (with their consent) in order to be rehabilitated.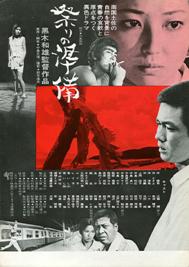 CUBAN LOVER (1969) * with switchable English subtitles *
A Japanese sailor arrives in Cuba after a decade of a revolutionary process, willing to know the country and meet its people. He feels attracted to Marcia, a young Cuban girl, who willingly shows him her country and tells him about the years of terror that she experienced under Fulgencio Batista's regime, when her family was killed. But they will have to make a decision, when she feels more inclined to dedicate her life to the revolution than to the vacationing sailor.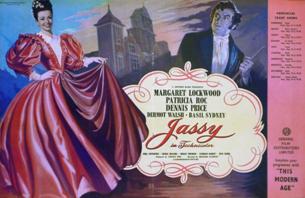 JASSY (1947) * with Spanish and English audio tracks *
Christopher Hatton owns the country estate, Moderlaine. While Hatton's son Barney has a romantic tryst with Dilys Helmar, Hatton loses his estate in a game of dice to Dilys' father, Nick. The Hattons are forced to move to a cottage in a nearby village. One day, Barney sees some villagers attacking a young woman, whom he rescues. She is Jassy Woodroofe, daughter of Tom Woodroofe and a gypsy mother. Jassy has the gift of second sight, which causes the villagers to regard her as a witch. Mrs Hatton hires Jassy as a domestic servant. Meanwhile, blacksmith Bob Wicks whips his daughter Lindy so badly, she becomes mute, despite Tom Woodroofe coming to her rescue. Nick Helmar and his family move into Moderlaine. Nick allows Christopher Hatton to continue gambling. When Hatton is caught cheating, he kills himself.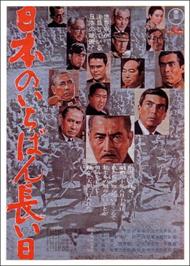 JAPAN'S LONGEST DAY (1967) * with switchable English subtitles *
Following the detonation of the atomic bombs on Hiroshima and Nagasaki, the Japanese military and the government clash over the demand from the Allies for an unconditional surrender. Minister of the Army Anami leads the military officers who propose to fight on, even to the death of every Japanese citizen. Emperor Hirohito, however, joins with his ministers in asking the unthinkable: the peaceful surrender of Japan. When the military plots a coup to overthrow the Emperor's civilian government, Anami must face the choice between his desires and loyalty to his Emperor.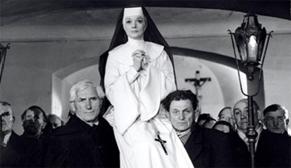 NOC NEVESTY (The Nun's Night) (1967) * with switchable English subtitles *
One day in the Autumn of 1950, during the forced collectivization, the farmers lead their cattle into the common stables of the new cooperative. The cooperative's chairman, Picin, publicly calls out the farmers' names. Only one among the farmers - rich Konvalinka - opposes the collectivization in a horrific way: shooting all his cattle and himself committing suicide. The village witnesses the return of Konvalinka's daughter, nicknamed "Miss", a former nun, whose cloister was closed by the new regime. She is running the remaining property with the help of the village fool, Ambroz.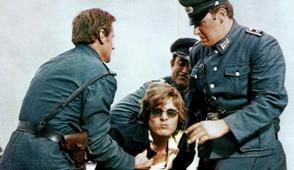 THE LOOKING GLASS WAR (1969) * with multiple audio and subtitle tracks *
In the British secret service, an old man sits frustrated, that he's been sidetracked into a minor position. The Cold War's gotten colder and peaceful co-existence means fewer opportunities for the agent to prove his worth. Now, he's looking for new ways to prove his worth. By chance, photos fall into his hands showing the placing of offensive rockets within the borders of the DDR, which violate international agreements. An emigre Pole is convinced to go back behind the Iron Curtain to make photos of weaponry. It's doubtful, he'll succeed and the end result might be one less Pole on Earth.
In einer Sektion des britischen Geheimdienstes sitzen einige alte Herren, die sich frustriert auf Nebengleise abgeschoben fühlen. Der Kalte Krieg erlebt eine Periode mit geringerer Konfliktintensität; die friedliche Koexistenz bringt nur noch beschränkte Routinetätigkeit mit sich. Jetzt suchen sie einen Weg, um sich wieder einmal selbst bestätigen zu können. Da spielt ihnen der Zufall Fotos von in der DDR befindlichen Raketeneinheiten in die Hände, deren Stationierung möglicherweise internationalen Abmachungen widerspricht. Ein aus Gewissensgründen in den Westen geflohener junger Pole wird von den Geheimdienstlern angeheuert, um an Ort und Stelle weitere Bilder zu beschaffen. Die Erfolgsaussichten sind zwar recht zweifelhaft und das Leben des Polen ist gefährdet.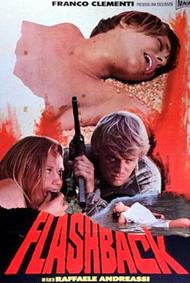 FLASHBACK (1969) * with switchable English subtitles *
Heinz is a German soldier stationed as a sniper overlooking his own army from a tree. When he falls asleep, his troops are gone and he is left alone to defend the incoming enemy invasion. Flashbacks recall his wartime experiences and his transition from a human being into a sadistic murderer and rapist.
Oh boy! Apparently, Hercules (aka Maciste, Atlas, Ursus, Samson, etc. etc.) really got around a lot! This time, he's in imperial Russia, where Czar Nicolas has sent a secret mission of experts to find a hidden treasure. At the same time, though, he's ordered a group of assassins to take out these very experts after they return with the treasure.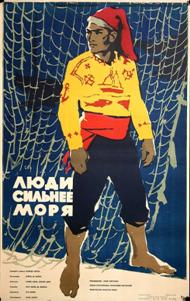 ALA-ARRIBA (1942) * with switchable English and Spanish subtitles *
In a village of poor fishermen in northern Portugal, João Moço and Julha fall in love. Unfortunately, they belong to two different fisher castes and the community, as well as their respective families, condemn their love. Told in a style shifting between the dramatic and documentary, thie film provides a realistic look at what life was like in the country at that time.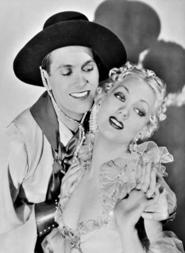 TWO FILM DVD: MELODY IN SPRING (1934) + BRIDGE OF SIGHS (1936)
MELODY IN SPRING (1934):
While staying at the George Washington Inn, singer John Craddock falls in love at first sight with Jane Blodgett and serenades her from his balcony, while she awaits her fiancée Wesley Prebble in her car. Late one night, Jane's father Warren, the "dog biscuit king" and a souvenir collector, sneaks into a room to steal the bedknob from a bed in which George Washington once slept. Unfortunately, he awakens its blonde occupant, who screams for help. Her cries bring John to her rescue and he calls the house detective. Eventually, everything is cleared up, but John has engendered Warren's permanent hostility. Some time later, John appears at the Blodgett mansion hoping to get an interview with the biscuit king, who sponsors a music hour on the radio station on which John would like to sing. John is delighted to find Jane there, and vows to woo her, but is distressed to discover that the man he wants to impress is the same man on whom he called the cops.
BRIDGE OF SIGHS (1936):
Assistant District Attorney Jeffery Powell has just sent an innocent man to prison for the murder of a gambler. Powell is in love with, Marion Courtney, but he's unaware that Marion is the sister of the innocent man he sent to prison. Marion gets herself committed to a women's prison to get proof from inmate, Evelyn 'Duchess' Thane, that her brother is innocent. Powell learns of Marion's plight and believes she's in love with the man he sent to prison.
TWO FILM DVD: THE VICTORY OF WOMEN (1946) + INTIMIDATION (1960)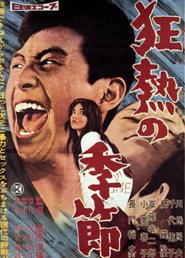 INTIMIDATION (1960):
Koreyoshi Kurahara's ingeniously plotted, pocket-size noir concerns the intertwined fates of a desperate bank manager, blackmailed for cooking the books, and his resentful, but timid, underling, passed over for promotion.
THE VICTORY OF WOMEN (1946):
A socially committed film about the feudal state of many Japanese women, which existed even into postwar Japan. Hiroko Hosokawa, a female lawyer, defends Mrs. Asakura, who suffocated her child in her grief, after her husband died penniless following an industrial accident. The prosecutor is Hiroko's sister's husband Kono, who also sent Hiroko's fiance, Yamaoka, to jail for his liberal views during the War. Yamaoka has just been freed, but is seriously ill from his time in prison.
Bing Crosby plays a Philadelpian Quaker engaged to a Southern belle. He becomes a social outcast, when he refuses to fight a duel. W.C. Fields then hires him to perform on his riverboat, promoting him as "Colonel Steel ... the notorious Colonel Steel ... the singing killer."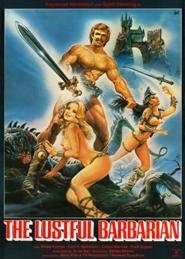 SIEGFRIED UND DAS SAGENHAFTE LIEBESLEBEN DER NIBELUNGEN (1970)
With the exception of the final scene, the film sticks to the well-known Nibelungen saga and garnishes the story with numerous nudity and sex scenes. The young Siegfried, who has gained new fame as a dragon slayer, returns to medieval Worms. The powerful hero, blessed with enormous self-confidence and notorious long-term happiness, is subjected to a swarm of young maids in the city and at the court of King Gunther. He decides that the "best" is just good enough for his sister Kriemhild and promises Siegfried to give him the blonde princess as his wife. But before that, Siegfried explores the female world on site, from head to toe, in the hay and in bed. As a result of an escalating sex orgy, Siegfried deflowers almost the entire cadre of female servants, as well as a maiden disguised as a page. Then Gunther goes to Iceland with Siegfried to use Siegfried's magic hat to win the favor of the legendary Queen Brunhild. Gunther fails the sexual test on the first night and is supposed to die. Thereupon, Siegfried puts on his magic hat with the lights off and makes the queen happy.
Now, if all of the above makes you want to complain about plot spoiling, just ask yourself first: is the plot the real reason why you bought this film?
Der Film hält sich in seinem Handlungsgerüst, von der Schlussszene abgesehen, an die bekannte Nibelungensage und garniert die Geschichte mit zahlreichen Nackt- und Sexszenen. Im mittelalterlichen Worms kehrt der als Drachentöter zu frischem Ruhm gekommene Jung-Siegfried ein. Der kraftstrotzende und mit einem enormen Selbstbewusstsein wie notorischer Dauerfröhlichkeit gesegnete Held wird zum Schwarm junger Maiden in der Stadt und am Hofe König Gunthers. Dieser befindet, dass der "Beste" gerade gut genug für seine Schwester Kriemhild ist, und verspricht Siegfried, ihm die blonde Prinzessin zur Frau geben zu wollen. Doch zuvor erforscht Siegfried die weibliche Damenwelt vor Ort, von Kopf bis Fuß, im Heu und im Lotterbett. Infolge einer ausufernden Sexorgie entjungfert Siegfried nahezu die gesamte weibliche Dienerschaft sowie eine als Page verkleidete Maid. Anschließend macht sich Gunther mit Siegfried nach Island auf, um dort mit Hilfe von Siegfrieds Tarnkappe um die Gunst der sagenhaften Königin Brunhild zu werben. Gunther versagt bei der sexuellen Bewährungsprobe schon in der ersten Nacht und soll sterben. Daraufhin zieht Siegfried bei gelöschter Beleuchtung die Tarnkappe über und beglückt die Königin, während diese Gunther bei und in sich wähnt und über alles beeindruckt wird. So überlistet, willigt Brunhild ein, Gunthers Eheweib zu werden, ist aber außer sich vor Zorn, als sie durch Kriemhilds Andeutungen von dem schändlichen Sexbetrug der beiden Männer erfährt. Die Spannungen bei Hof enden damit, dass Gunthers finsterer Vertrauter Hagen von Tronje beauftragt wird, Siegfried zu töten. Doch Kriemhild, die Hagen von hinten anspringt, rettet Siegfried vor dessen Lanze.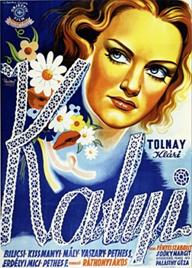 KATYI (1942) * with switchable English subtitles *
Kató Varga is determined to become an actress, no matter what the cost. However, Peter Geszti, head of the admissions committee at the acting schoo,l tells her to hit the road after her audition, telling her, she'll never be an actress. Kato decides revenge is called for. Fortunately, someone puts a child on Peter's doorstep one day. Taking of advantage of this, she takes the name of a friend and pretends to be the abandoned tot's mother. Through a series of complex manipulations, she ends up being accepted into Peter's home as a penniless woman with an unfed child. Kato's goal is to turn Peter's life upside down. As for the fate of the abandoned child, well ... morality was often lacking in WWII Europe. Yes: this is a 'comedy'.
ANGEL AND SINNER (1945) * with switchable English and French subtitles *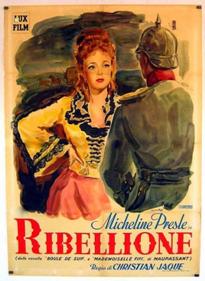 The film is an adaptation of two short stories by Guy de Maupassant about the Prussian occupation of parts of France in 1870. During the stagecoach journey of a frightened group from Rouen, Élisabeth Rousset, known as "Boule de Suif", renders these people a great service, but comes up again and again against their stupidity and complacency. A little later, Boule de Suif comes into a deadly conflict with a formidable Prussian lieutenant, who shamelessly displays his taste for pillage and sadism.
In Spain, in the Spring of 1936, Marco, who is devoted to his land, looks forward to the day he will be able to buy a tractor for his farm. When a woman named Norma, who is on the way to Castelmare, crashes her expensive car near Marco and his friend Luis, they tow her to the farm together with their cattle. Norma was driving to meet her father Basil, an art and antiques dealer. Though Marco is a simple farmer, he has learned poetry and admires beauty such as Norma's. Norma is also attracted to Marco, but the differences in their lives make a romantic relationship impossible, even though Norma yearns for Marco's simple life. Returning from Castelmare, Marco and Luis hear guns in the background, signalling the beginning of the Spanish Civil War. While Norma, Basil and his associate, Andre, try to drive out of the war zone, Marco emotionally urges his neighbors to fight for their land rather than give it up. They take his advice and resist, and as a reward for his bravery in organizing the fight, Marco is made a lieutenant in the army of resistance. Some time later, in a tavern, Marco encounters Basil dressed as a peasant, but wearing expensive shoes, and is suspicious, unaware that he is Norma's father.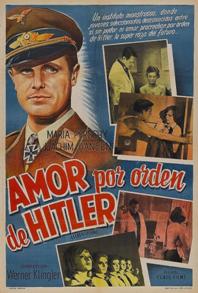 ORDERED TO LOVE (Lebensborn) (1961)
To selectively breed children for a Nazi-dominated future, the SS sets up Lebensborn camps, where young blonde and blue-eyed girls are pimped out to Germans with preferred physical features. The film is based on actual events.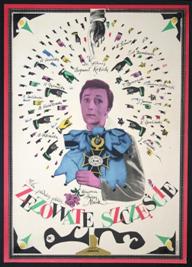 BAD LUCK (Zezowate szczescie) (1960) * with switchable English and Spanish subtitles *
Jan Piszczyk is telling his life story to the warden of the prison he's ended up in (and from which he does not want to leave). He starts with his early childhood, which was spent under the supervision of a strict father, who humiliated Jan constantly. To prove his worth, the boy starts attending school and from there is promoted up the social ladder: be becomes a trumpeter in the Scouts. It is also there that he experiences his first failure, when he screws up during a parade. In his next recollection, he's at the university, but has immediate problems because of the stereotypical Semitic look of his nose. Joining a pro-government organization, he's able to become a tutor and earn enough money to continue his education. This, too, ends in an unmitigated disaster by little fault of his own. Then he ends up on his way to the battlefield with the German invasion in September 1939. Once again, he embarasses himself with convoluted lies, which are soon exposed. And so on, and so on. You get the gist.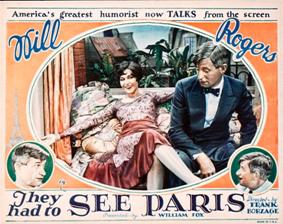 THEY HAD TO SEE PARIS (1929) * with switchable English subtitles *
Oklahoma mechanic Pike Peters finds himself part-owner of an oil field. His wife Idy, hitherto content, decides the family must go to Paris to get "culture" and meet "the right kind of people." Pike, his grown son, and daughter, soon have flirtatious French admirers; Idy rents a chateau from an impoverished aristocrat; while Pike responds to each new development with homespun wit. In the inevitable clash, will pretentiousness and sophistication or common sense triumph?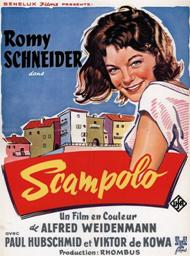 SCAMPOLO (1958) * with switchable English and German subtitles *
The 17-year old orphan Scampolo works as a tourguide on the Italian island of Ischia. She also delivers laundry for Marietta to supplment her income. While doing so, she meets the penniless architect Costa, who's just starting out in his career. Although Marietta's warned her about men, Scampolo starts to fall in love with him. For his part, Costa's avoiding starvation only thanks to the support of his well-off friend, the photographer Andreas Michaelis. Costa hopes that's all about to change when (if) he wins first prize at an architectural competition. Scampolo, who knows nothing about Andreas' existence, lends money to Costa, so he can pay for his laundry. Cautiously, the girl gets closer to the architect and is introduced to high society, thanks to Andreas' connections.
Auf der italienischen Insel Ischia arbeitet das siebzehnjährige Waisenmädchen Scampolo als Fremdenführerin. Zudem trägt sie Wäsche für Marietta aus. Dabei trifft sie auf den mittellosen Nachwuchsarchitekten Costa. Obwohl Marietta sie vor den Männern warnt, beginnt zwischen Scampolo und ihm eine Liebe zu keimen. Costa kann sich nur dank der Unterstützung seines begüterten Freundes, des Fotografen Andreas Michaelis, über Wasser halten. Er hofft, bei einem anstehenden Architekturwettbewerb einen Preis zu gewinnen. Scampolo, die von Andreas zunächst nichts weiß, leiht Costa etwas Geld, damit er die Wäsche bezahlen kann. Sie kommen sich vorsichtig näher, und Costa führt über Andreas' Beziehungen die unerfahrene Scampolo in die gehobenen Schichten ein.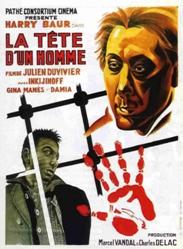 A MAN'S NECK (1933) * with switchable English subtitles *
Willy Ferrière has no more money and his mistress is costing him dearly. One day, at the bar, he declares he will pay 100,000 Francs to anyone who kills his aunt, from whom he'd inherit a lot of money. Someone tells him he's going to take care of it. The aunt is killed. A man, apparently simple-minded, is the ideal culprit. Commissioner Maigret senses that something is wrong.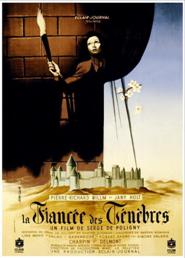 THE FIANCEE OF DARKNESS (1945) * with switchable English subtitles *
Roland Samblanca, a pianist and composer, returns with his family to Carcassonne, his native town, in search of inspiration for his music. Roaming through the old mediaeval town, he encounters Sylvie, a mysterious young woman, who was adopted as an orphaned child by M. Toulzac, a former teacher, now confined to a wheelchair. Toulzac secretly maintains the cult of the Cathar or Albigensian religion, which was eradicated in Carcassonne by the Albigensian Crusade in the 13th century, and he sees in Sylvie someone predestined to rediscover the sanctuary of the Cathars and resume their rites. Sylvie and Roland meet again and feel a growing attraction to each other, but Sylvie believes she is accursed in love, because two previous boyfriends met sudden deaths. After spending an idyllic day with Roland, Sylvie decides to defy her destiny and run away with him.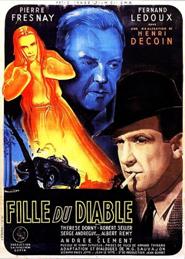 LA FILLE DU DIABLE (The Devil's Daughter) (1946) * with switchable English subtitles *
Immediately sensed to be mysteriously strange by a doctor who tends to him after a car accident, a man returns to his hometown after making his fortune in the United States. He was known as an idiot when he left twenty-five years earlier, but now he's rich, so no one calls him an idiot anymore. Everyone fawns over the prodigal son back home again, but not Isabelle, who has the reputation of being a witch (literally!).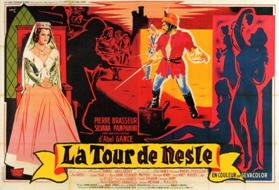 THE TOWER OF LUST (La Tour de Nesle) (1955) * with switchable English subtitles *
La tour de Nesle is based on an actual incident in French history involving Quenn Marguerite de Bourlonge, one combining all the elements any 19th-century playwright could ask for in a melodrama. The hero, Buridan, was the lover of Marguerite de Bourlogne as a youth. They had two children in secret, Phillipe and Gautier, and Princess Marguerite persuaded Buridan to rid her of her father, making her queen (at which point, she tried to kill him and her sons, a latter day Medea). Young Buridan escapes, believing his children murdered, but Landry, the man assigned to kill the boys, spares them and raises them. Twenty years pass and Marguerite and her ladies in waiting have contrived a scheme to get their thrills with minimum risk. They've made a secret brothel of the Tower of Nesle on the Seine, where they lure young men for a night of passion, after which their minions murder the handsome young men and dispose of them in the Seine so they can never expose what the women are doing.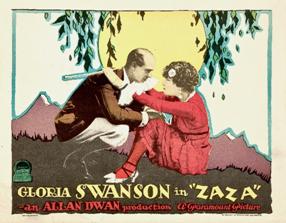 TWO FILM DVD: ZAZA (1923) + YACHT DER SIEBEN SUNDEN (1928)
ZAZA (1923):
Zaza is an actress and the favorite at an open-air theater in a small French town. When diplomat Bernard Dufresne comes to the village, he stays away for fear he will fall for her. But when Zaza is badly injured, he has no choice.
YACHT DER SIEBEN SÜNDEN (1928):
A ship owner by the name of Roberts, aka "the stranger", organizes a world tour aboard his luxury steamer, the "Yoshiwara". Onboard are a group of colorful characters: millionaires, artists and entertainers, and even criminals. A sinister dealer in human flesh has provided the female entertainment of singers, dancers and some rather questionable female characters. When the shipowner's agent is mysteriously murdered shortly before departure, several people are suspected of the deed.
Der Schiffsreeder Roberts, genannt "der Fremde", veranstaltet mit seinem Luxusdampfer "Yoshiwara" eine Weltreise. An Bord tummelt sich eine bunte Schar ominöser Passagiere: Millionäre und berühmte Künstler, aber auch Verbrecher. Ein finsterer Mädchenhändler sorgte für das weibliche Vergnügen, indem er Sängerinnen, Tänzerinnen und andere recht freizügige Dämchen auf das Schiff verbringen ließ. Der Manager des Reeders, Stefan Martini, wird kurz vor der Abfahrt auf rätselhafte Weise ermordet. Mehrere Personen werden verdächtigt, darunter auch der gutaussehende Kilian Gurlitt, der Bräutigam einer der Damen.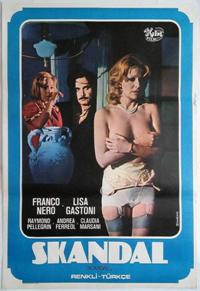 TWO FILM DVD: SCANDALO (1976) + ROSEN BLUHEN AUF DEM HEIDEGRAB (1952) * with switchable English subtitles *
SCANDALO (1976):
France, 1940: just prior to the German invasion. Eliane is married to a dull man and has a teenage daughter. She's an attractive woman, who's let her passion fall dorman. One evening, the pharmacy clerk makes a pass at her, thinking she is someone else. This is the spark needed to let passion overtake her and she begins an affair withthe man. Armand, the new lust in her life, makes ever-growing demands on Eliane, forcing her to have sex under the pharmacy counter and undress in front of a female employee (who is also doing Armand). In short order, Eliane becomes his sex slave. When she finally admits to herself that she is his to command, Armand then demands her teenage daughter prove she'd do anything for him.
ROSEN BLUHEN AUF DEM HEIDEGRAB (1952):
In this abbreviated version of the 90-minute original, a German village a peasant girl is pressured by her family to marry a wealthy farmer, although she's in love with her childhood sweetheart, who has recently returned from the city. Her fiancée tries to rape her on the moorland, echoing a similar tragedy that took place on the same spot hundreds of years ago during the Thirty Years War, when a Swedish soldier attacked a local woman.
Die junge Dorothee Aden wird immer wieder von dem jähzornigen Heidebauern Dietrich Eschmann umworben und bedrängt. Doch sie weist ihn ab. Als sie sich dann auch noch in ihren alten Jugendfreund Ludwig Amelung verliebt, der aus der Stadt in sein Heimatdorf zurückgekehrt ist, wird Eschmann rasend vor Eifersucht. Er lauert der ahnungslosen Dorothee nach dem Kirchgang auf und vergewaltigt sie in der Nähe eines von Rosen umrankten Heidegrabes. Genau an dieser Stelle soll sich während des Dreißigjährigen Krieges ein ähnlicher Vorfall ereignet haben: Ein schwedischer Offizier verging sich dort an dem Mädchen Wilhelmina, einer Ahnin Dorothees. Anschließend führte sie ihn ins Moor, wo beide den Tod fanden. Das aus Findlingen bestehende Grabmal erinnert an das Schicksal Wilhelminas.

You may have missed these titles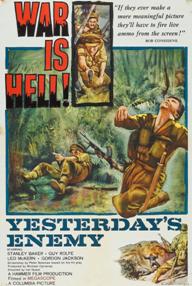 YESTERDAY'S ENEMY (1959) * with switchable English & Spanish subs*
Cut off by the Japanese advance into Burma, Captain Langford and his exhausted British troops take over an enemy-held, jungle village. Despite the protests of an elderly padre and of war correspondent Max Anderso, Langford orders Sergeant McKenzie to shoot two innocent villagers, thereby "persuading" a Japanese informer to surrender vital information. When the Japanese recapture the village, their commander uses Langford's own desperate tactics in a similar effort to extract information from the British.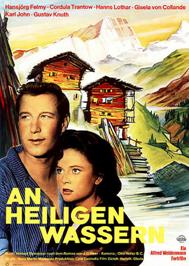 AN HEILIGEN WASSERN (1960) * with switchable English subtitles*
Water means life. But in the Swiss canton of Wallis, where it rarely rains, and where the local farmers get the precious water from the glaciers by means of a wooden pipeline, many have died to keep the water flowing. That's why the people of Wallis respectfully refer to it as "sacred water". Now, once again, an avalanche is threatening to come crashing down from the steep cliffs; and when it does, the water pipes fastened to the side of the cliff will be smashed and the fountains in the village of St. Peter will go dry. So, fate must take its course: a volunteer must scale the cliff wall to repair the damage. That's what the town's ancient laws demand.
Wasser bedeutet Leben. Doch im regenarmen Schweizer Kanton Wallis, wo die Bauern den mächtigen Gletschern das kostbare Nass in hölzernen Leitungen abringen, hat der Berg schon viele Opfer gefordert. Deshalb sprechen die Walliser ehrfürchtig vom "Heiligen Wasser". Wieder einmal droht die Lawine am Gletscherrand. Und wenn sie kommt, zerschmettert sie die Wasserleitungen an den Steilwänden und die Brunnen im Dorf St. Peter versiegen. So nimmt das Schicksal seinen Lauf: Ein Freiwilliger muss hinaus in die Wand, so bestimmt es ein uraltes Gesetz.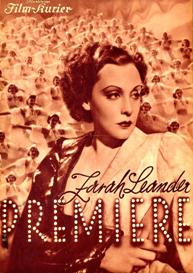 PREMIERE (1937) * with switchable English & German subtitles*
A shifty financier, who invested money in a cabaret, is found in his theatre box shot dead. The shot came from the stage --- and with the help of the stage manager, the detective Dr. Helder is on the heels of the murderer. The primary suspect is the lead actress, Carmen, who was in constant conflict with the victim. But then there's her stage partner and ex-lover Fred, as well as the bitter Lydia, who's been dropped from the ensemble thanks to Carmen.
Ein zwielichtiger Finanzier, der Geld in ein Revuetheater investiert hat, wird während der Premiere in seiner Loge erschossen. Der Schuss kam von der Bühne – und Kommissar Helder macht sich mithilfe des Inspizienten noch während der Show an die Ermittlung des Täters. Unter Verdacht steht zunächst die Hauptdarstellerin Carmen, da der Ermordete sie bedrängte, außerdem ihr Bühnenpartner und Ex-Geliebter Fred, sowie die enttäuschte Lydia, die zugunsten Carmens aus dem Ensemble entlassen wurde.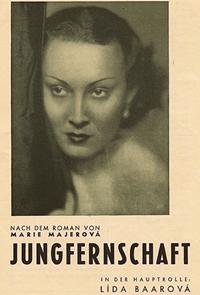 VIRGINITY (1937) * with switchable English subtitles*
Young and stunningly beautiful Hana is thrown into the street after her mother catches her stepfather sexually harassing her. She finds a job at a café, where she becomes the object of lust for her new boss and the sleazy male customers. Hana, who is still repulsed by men, rejects their offers and expensive gifts. She later falls in love with a young composer, Pavel, but he soon falls seriously ill and only an expensive medical treatment will save him. Hana starts to think about accepting the indecent proposal made by one of her customers to get the money needed for Pavel's therapy.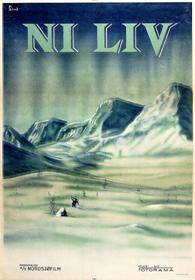 NI LIV (1957) * with switchable English and Spanish subtitles*
The movie takes place during World War II and depicts the true story of Jan Baalsrud's amazing escape from the German Army from the coast of northern Norway and across the border to neutral Sweden. Jan Baalsrud was on a sabotage mission from England together with eleven other soldiers in the Winter of 1943. Coming ashore in a fishing boat, they are attacked by a German patrol boat. Jan Baalsrud is the only one who manages to escape and sets off towards Sweden through the deep snow and the steep mountains of Norway. The local communities he passes through help him despite the dangers of being arrested and executed. Jan Baalsrud, snow blind and having to cut off his toes because of frostbite, survives alone in the mountains for weeks. The locals are constantly trying to get him over to Sweden, but German patrols and Winter storms delay their departure.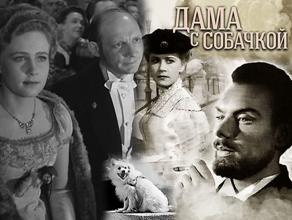 THE LADY WITH THE DOG (1960) * with switchable English & Spanish subtitles*
The film is set in 19th Century Yalta. Dmitri Gurov, a Moscow banker, meets Anna Sergeyovna from Saratov. Beautiful Anna walks her dog daily to the delight of the men who observe her. Both Dmitri and Anna are married and both are unhappy in their marriages. Both have come to Yalta without their spouses. A romance soon blooms into an affair. After their Summer romance ends, both return to their marriages. Dmitri returns to his former life, bored with working and going to his club to play cards. He is haunted by the memory of his affair with Anna. At Christmas, Dmitri tells his wife he's going to St. Petersburg on business, but actually goes to Saratov where he finally locates Anna who's attending an opera with her husband. Seizing the opportunity, he surprises her. She fears detection and promises to meet him in Moscow in a few weeks. Anna meets Dmitri in Moscow, their love fully rekindles, but they are frustrated with the reality that their marriages cannot be dissolved and they must meet secretly from then on. They make tentative plans to meet in the future. The closing scene has Anna looking from the window of her Moscow room while Dmitri leaves in the cold of the Russian winter.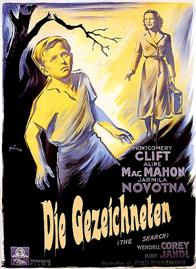 DIE GEZEICHNETEN (1948) * with hard-encoded German and switchable English subtitles*
Better known by its English title, The Search, this 1948 film tells the story of a young Auschwitz survivor and his mother, who search for each other across post-World War II Europe. One oft cited feature of this film is that many of the scenes were shot amidst the actual ruins of post-war German cities, namely Ingolstadt, Nuremberg, and Würzburg. The film begins in documentary style at a railway station. Trains bring homeless children, who are taken by Mrs. Murray and other United Nations Relief and Rehabilitation Administration (UNNRA) workers to a nearby transit camp, where they are fed and cared for. The next morning, the children are interviewed by UNNRA officials to try to identify them and reunite them, if possible, with their families. One boy responds to all the questions with only, "Ich weiß nicht". The boy is Karel. He grew up in a well-to-do Czech family. The Nazis deported and kille his sister and father, while the boy and mother were sent to Auschwitz. They eventually became separated. After the war, Karel survived by scavenging for food with other homeless children. Eventually, Karel encounters an American army engineer, Steve, who takes him in and cares for him. He starts teaching the boy English. Because Karel will not speak at first, Steve names him Jim.
In den Ruinen und Trümmern Nachkriegsdeutschlands irrt der tschechische Junge Karel auf der Suche nach seiner Mutter umher, der einzigen Bezugsperson die ihm noch geblieben ist. Und auch seine Mutter sucht zeitgleich verzweifelt nach einem Lebenszeichen von ihrem Sohn, den sie zum letzten Mal bei ihrer Deportation nach Ausschwitz gesehen hat. In den Trümmern einer süddeutschen Stadt wird Karel schließlich von den amerikanischen GIs Ralph Stevenson und Jerry Fisher gefunden, die den Jungen mitnehmen und umsorgen. Allerdings weigert sich der kleine Karel standhaft seinen richtigen Namen oder seine Herkunft preiszugeben.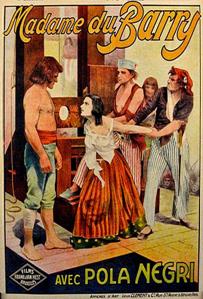 MADAME DUBARRY (1919) * with switchable English & Spanish subtitles*
Poor Jeanne works in Madame Labille's hat shop. She and the student Armand de Foix are lovers, but Jeanne's not averse to the advances of the Spanish ambassador Don Diego. Eventually, Armand figures out what's going on and kills the ambassador. Her idiot boyfriend's arrested and Jeanne gets over the loss of her lover by becoming the courtesan of Count Guillaume Dubarry (after a respectable mourning period of 5 film minutes ... which is 35 minutes in dog years). The ultimate joke, however, is on the Count, whose bank account is being drained by Jeanne faster than it took her to get over her arrested paramour. True to the saying, "there's no fool like an old fool", the Count sends Jeanne to the king's minister, the Duke of Choiseul, along with a petition begging for an advance on his allowance. The Duke informs Jeanne that the Royal Welfare Office is closed for the day and as she prepares to return home empty handed, she meets King Louis XV himself, who decides she'd make a nice addition to his harem.
Soon thereafter, Jeanne receives an insulting letter disparaging her relationship with the king and demands Louis do something about it. Proving another old adage --- that men frequently think with other body parts --- he decides the best way to bestow respect on his mistress is to introduce her into high society. First, however, she'll need a title of nobility. So, whereas it would, for some reason, be acceptable for Louis to have his lover mingle with the nobility, giving her a title would be just a bit too much and so Jeanne remedies the problem by marrying Lover #2's brother (Lover #2 being the Count). As Countess Dubarry and mistress of the king, Jeanne is now the most powerful woman in France. Using her newly-gained influence, Jeanne has Armand (Lover #1) released from jail and ensures he's employed as a lieutenant of the palace guard. It doesn't take him long to find out what Jeanne's become when a group of men protesting her power are dispersed with weapons. Disgusted, Armand quits his post and returns to the unwashed masses, who, thanks to the rising price of bread and increased taxes, are starving. Distressed by the plight of his fellow countrymen, Armand appoints himself leader of the revolting peasants (double entendre intended). A bakery is stormed and Armand's arrested. When Armand is informed by the Duke of Choiseul that it's Madame Dubarry's fault that he's been arrested --- never mind the fact he stormed a bakery and tried to steal some croissants --- Armand declares, that he'll avenge himself on her when he's released. Not being a fan of Jeanne himself, the Duke promptly releases Armand.
Armand again leaves the palace to form yet another rebel group back home. He's visited by a disguised Dubarry, who gets Armand to declare that he will do her no harm. Eventually, the rebels hold off on plundering bakeries and pay a visit to the king to give their demands. Repulsed by the sight of them, however, Louis XV collapses in front of them, dying of the pox.
Die arme Jeanne arbeitet im Hutmacherladen der Madame Labille. Sie und der Student Armand de Foix sind ein Paar, dennoch ist Jeanne nicht abgeneigt, als ihr der spanische Gesandte Don Diego den Hof macht. Zwischen Armand und Don Diego kommt es zum Duell, bei dem Don Diego getötet wird. Armand wird verhaftet und Jeanne die Geliebte des Grafen Guillaume Dubarry. Als Guillaume aufgrund ihres gemeinsamen verschwenderischen Lebensstils kurz vor dem Bankrott steht, schickt er seine Geliebte mit einer Bittschrift zu dem Minister des Königs, Herzog von Choiseul, der allerdings die Zahlung des erbetenen Geldes ablehnt. Auf ihrem Rückweg fällt Jeanne jedoch König Louis XVI. selbst auf, der sie als Maitresse erwählt. Als Jeanne einen beleidigenden Brief erhält, der ihr Verhältnis mit dem König verunglimpft, fordert sie Genugtuung und der König beschließt, sie offiziell bei Hofe einzuführen. Vorher braucht sie jedoch einen Adelstitel, weshalb sie sich mit Guillaumes Bruder Jean Dubarry vermählt. Als Gräfin Dubarry und Maitresse des Königs ist sie nun die mächtigste Frau Frankreichs. Armand, der auf ihr Betreiben aus dem Gefängnis freikam und einen Posten als Soldat des Königs erhalten hat, wird auf ihr Geheiß zum Leutnant der Schlosswache ernannt. Als solcher erlebt er, wie eine Gruppe gegen die Maitresse protestierender Menschen mit Waffengewalt auseinander getrieben wird und beginnt, die ihm unbekannte Maitresse zu verabscheuen. Umso entsetzter ist er, als er in ihr seine frühere Geliebte erkennt. Er verlässt das Schloss und wendet sich an seinen Freund Paillet, einen Schuster mit kleinem Kind und kranker Ehefrau. Die Familie hat nichts zu essen, weil das Brot immer teurer und die Steuern immer höher werden. Es formiert sich eine protestierende Menge, deren Anführer Armand wird. Sie stürmen die Bäckerei und Armand wird von den Soldaten des Königs festgenommen. Herzog von Choiseul gibt Armand zu verstehen, dass nur Madame Dubarry ihn ins Unglück gestürzt habe. Als Armand meint, dass er sich, wenn er frei wäre, an ihr rächen würde, entlässt Choiseul ihn sofort in die Freiheit. Um Schuster Paillet formiert sich eine Rebellengruppe, deren Wortführer zunächst Armand ist. Als dieser von der verkleideten Dubarry Besuch erhält, schwört er jedoch, ihr nichts zu tun. Die Rebellengruppe geht zum König, der jedoch vor ihren Augen mit schwarzen Pocken zusammenbricht.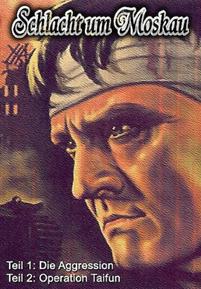 SCHLACHT UM MOSKAU (1985) * with switchable English subtitles*
Yuriy Ozerov's monumental 1985 work about the Battle of Moscow is much less dramatic and more "historical" than his equally massive "Liberation", made more than a decade earlier. Somewhat freed from the censorship of earlier years, Ozerov was able to address a topic hitherto rarely covered in Soviet works: the opening phase of Operation Barbarossa from the German invasion on 22 June 1941 up to the climactic days of the Soviet counteroffensive before the gates of Moscow.
While still heavily influenced by the official version of events, the film unflinchingly covers the disastrous policies and inefficiencies, which allowed the Germans to rapidly advance and take the newly incorporated lands of Byelorussia and Ukraine into their hands, as well as large portions of western Russia and Ukrainian lands east of the "old border". Nevertheless, it is painfully skewed in its portrayal of Stalin and those around him: Stalin is benevolent; wise; heeds the advice of his cronies in the Supreme Soviet and allows his generals to make the final decisions when the chips are down. Apparently, Ozerov didn't get the message that the cult of Stalinism pretty much came to an end in 1956; and even though Brezhnev was a Stalinist, no one in the USSR at that time had any illusions about how Stalin treated those around him. Zhukov is likewise, but justifiably, praised for his accomplishments (something Stalin didn't take kindly to in the postwar period and promptly banished him to a secondary command in the boondocks to remove any competition for the laurels of victory). The rest of the generals in the film are either grudgingly acknowledged or treated as borderline traitors and incompetent morons (yet any mention of the Great Purge, which decimated the officer corps of many of its finest officers, is an outright non-event in the film).
Nevertheless, the film is entertaining, if not typically long for Ozerov's docudramas, and is the first of its kind to portray and explain how the disasters of the early days of the War almost resulted in a very different Europe.
Am 22. Juni 1941 überfiel Hitlerdeutschland die Sowjetunion. Kurz vor der Toren Moskaus war der Blitzkrieg nicht mehr zu gewinnen und die Völker der UDSSR leiteten die Gegenoffensive ein. Im Zweiteiler »Schlacht um Moskau« wird mit einer Montage von Spielfilmszenen und Dokumentarmaterial ausführlich die Vorbereitung der faschistischen Aggression geschildert. Als historische Chronik widerspiegelt das monumentale Werk in der Regie von Juri Oserow den Kampf der roten Armee gegen die Wehrmacht und das Scheitern der Blitzkriegstrategie.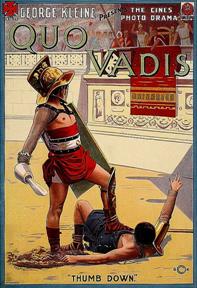 Quo Vadis is a 1912 film based on the 1896 novel of the same name. It was the first blockbuster in the history of cinema, with 5,000 extras and lavish sets, setting the standard for "superspectacles" for decades to come. The story is set during Emperor Nero's reign. He's an ambitious man, obsessed with gaining absolute power. One of his soldiers falls in love with a young Christian slave named Lycia, but their love is hindered by Nero, who hates Christianity and unleashes his men to burn Rome, pinning the blame on the Christians. Nero eventually has the two lovers kidnapped and sends them to the lions.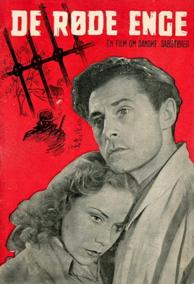 DE RODE ENGE (1945) * with switchable English & Spanish subs *
In German-occupied Denmark, a young saboteur, Michael, sits in a Gestapo jail awaiting execution. His thoughts go back to the events that led to his capture. In a meadow in Jutland, Michael and his comrades wait for a British airdrop of weapons and explosives for the Resistance. Afterward, while in his hideout, Michael is surprised by German soldiers. He shoots his way out and is able to slip free. On a country road, a car driven by a German Field Officer stops. Michael overpowers the officer and shoots him. Dressed in the officer's uniform, Michael is able to reach Copenhagen. Toto, the leader of the group, is waiting for him. They're planning to sabotage a weapons factory. However, there's suspicion that there's an informant in the group, so the plan is delayed.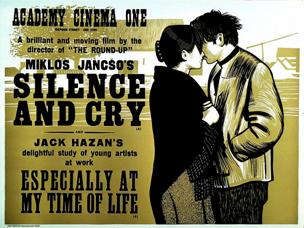 SILENCE AND CRY (1968) * with hard-encoded English & switchable Spanish subtitles *
Silence and Cry is set during a turbulent era of disquiet, fear, persecution and terror, which permeated every corner of post-WWI Hungarian society. In 1919, after just a few months of communist rule, the Hungarian Republic of Councils is overthrown by a nationalist counter revolution. Admiral Horthy, leader of the nationalist, far right movement, becomes the self-proclaimed regent of Hungary. Soldiers of the short-lived Hungarian Red Army are now on the run from relentless secret policemen and patrol units of the nationalist Royal Gendarme. If caught, ex-Red Army soldiers are executed, without mercy or proper trial. István Cserzi, a former soldier of the Red Army has fled to the Great Hungarian Plains and has taken refuge on a farm, which is run by two sympathetic women. Due to the generosity of these women and a former childhood pal, who is now commandant of the local Royal Gendarme outfit, István is safely hidden from the ever-prying eyes of the secret police, who roam the countryside searching for Red insurgents and their sympathisers. However, after discovering that the women are secretly poisoning the legal owners of the farm, István must make the most difficult decision of his life. As a personal war wages within his own consciousness over morality and self-preservation, István must decide whether to remain silent about the women's devious secret and preserve his own life, or to report their heinous crime to the Royal Gendarme, which would mean certain death for him.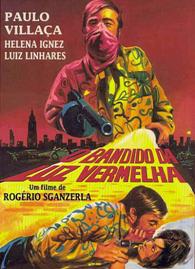 THE RED LIGHT BANDIT (1968) *with switchable English subtitles *
The mid-1960s, Sao Paulo, Brazil: The Red Light Bandit, well-dressed and suave, breaks into elegant mansions at dawn; intimidates family members; seduces or rapes the female inhabitants of the house; and, if necessary, doesn't hesitate to kill. Upon finishing his sadistic terrorizing of the homes' inhabitants, he adds insult to injury by robbing his victims of their money and jewelry. During several of his assaults, he permits himself the luxury of having "social chats" with his victims, philosophising about the justice of people like him, who having little, steal from the rich, who have everything. The police do everything they can to catch him, even offering rewards, but nothing seems to put an end to his banditry.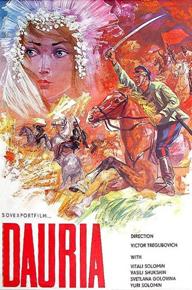 DAURIYA (1972) *with switchable English & Spanish subtitles *
This sprawling epic set in the Siberian province of Dauria during the First World War and the Russian Revolution tells the story of a band of Cossacks and their exploits under the guidance of a strong ataman. One of them, Roman Ulybin, is in love with beautiful Dashutka. Roman asks his father to send a matchmaker to the girl's family before she's snatched up by someone else; but a wealthy criminal has already hired the local matchmaker to get the girl for his son. Shortly thereafter, when the girl marries the other boy, Roman leaves his father's home frustrated and joins Communist revolutionaries. The villagers' troubles, however, are far from cured after the Bolsheviks successfully grab the reins of power back west.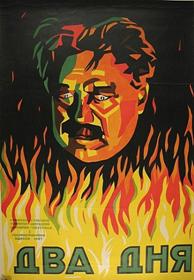 DVA DNYA (1927) *with switchable English subtitles *
The Ukraine, sometime during the Civil War (1918 - 21): A landowner and his family flee their estate, when Bolshevik troops appear on the outskirts of the town. Their faithful doorman, Anton, stays behind to guard the family valuables, which he's buried in the garden. In the chaos of flight, the landowner's son gets separated from his family and returns to the estate. Anton hides him in the home's small attic. That evening, Bolsheviks --- commanded by Anton's son, Andriy --- occupy the mansion. Anton doesn't share his son's radical views and restrains himself from showing affection to the boy. Not long afterwards, the landlord's son notices that Andriy has found the family jewels in the garden. When the White Army returns to the town the following day, the landlord's son betrays Andriy to his enemies and he's executed as a Bolshevik agent. In his despair, Anton sets the estate on fire.
.
.
.
...
.
Pediatrician Waldemar Weber is desperate: on the very day he's to celebrate his first anniversary, his stepson Egon --- from his first marriage --- intends to drop by to announce he's getting married, too. The problem? Waldemar never told Wife #2 that there was a Wife #1. Doubtless, Waldemar must prevent Egon from dropping this bombshell. When Egon shows up at the house, there's another surprising piece of news for Waldemar: Egon's an animal trainer; and he's brought chimpanzees Kiki, Koko and Kaka with him. Needless to say, Waldemar's got his hands full trying to explain Egon's existence and hiding the chimps from his suspicious wife; but is hiding them in the bedroom such a good idea?
Another Heinz Erhardt comedy based on a plot where he's being dishonest for God-knows-what reason.
Der Kinderarzt Waldemar Weber ist verzweifelt: Ausgerechnet für seinen ersten Hochzeitstag hat sich sein Adoptivsohn Egon aus erster Ehe zu Besuch angekündigt, den Waldemar seiner jungen Gattin Henny stets verschwiegen hat. Waldemar muss Egon unbedingt abfangen. Als Egon dann doch vor der Tür steht, stellt der sich außerdem als Affendompteur heraus. Er hat auch noch seine Schimpansen Kiki, Koko und Kaka mitgebracht. Waldemar hat alle Hände voll zu tun, um Egons Existenz zu erklären, und die Schimpansen vor seiner misstrauischen Frau zu verstecken. Aber ob der Schlafzimmerschrank wirklich das geeignete Versteck ist?
An insurance scam lands a man on death row for murdering his wife. What everyone doesn't know is that she really isn't dead. Think of Hitchcock's Vertigo with psychedelic body paint; nude dancing; and lots of straight and lesbian sex, and you've got a good idea what this film's about.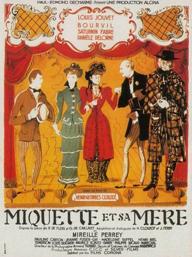 MIQUETTE ET SA MERE (1950) *with switchable English subtitles *
In 1900, Miquette, the pretty daughter of the widow Grandier, decides to become an actress after seeing a play performed by the Monchablon Theatre Company. Unfortunately, Madame Grandier has other plans, knowing that the old Marquis de la Tour Mirande is eager to make her his mistress. It's not the Marquis that Miquette loves, but his son Urbain, who is being coerced into marrying a wealthy heiress. Accepting the protection of the Marquis, Miquette follows him to Paris, where she's determined to begin her career as an actress.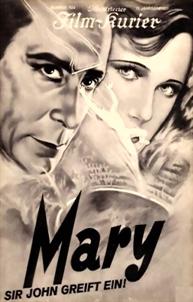 MORD – SIR JOHN GREIFT EIN (Mary) (1931) *improved video and subtitles *
Mary Baring is a member of a traveling theatre troupe. When she is found one day next to the body of a colleague, apparently with a convenient loss of memory to boot, all the circumstantial evidence points to her having committed the crime. At the murder trial, the theatre producer, author and actor Sir John Menier is the only one among the jurors who has doubts about her guilt.
Mary Baring ist Mitglied einer wandernden Schauspieltruppe. Als sie eines Tages ohne Gedächtnis neben der Leiche einer Kollegin gefunden wird, deuten alle Umstände darauf hin, dass sie das Verbrechen begangen hat. Beim Mordprozess ist der Theaterproduzent, -autor und -schauspieler Sir John Menier der einzige Geschworene, der bis zum Schluss Zweifel an ihrer Schuld hat.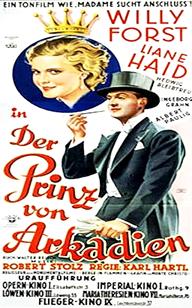 DER PRINZ VON ARKADIEN (1932) * with switchable English subtitles *
Willi Forst ably essays the title role in the frothy musical Der Prinz von Arkadien. Preferring to write songs and dally with the local damsels rather than concentrate on matters of state, young prince Forst is ordered to leave Arcadien and go into brief exile. This suits him fine, as he never cared for the responsibilities of his office anyway. Upon taking up residence in a tiny European village, Forst falls in love with actress Lianne Haid, who does not recognize him. Unbeknownst to Forst, Haid was also exiled from Arcadien for singing a song unfavorable to the "playboy prince." Returning to her homeland, she intends to humiliate the prince in public but changes her mind when she discovers Forst's true identity. And that's only half the plotline!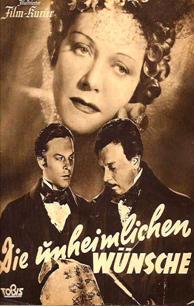 DIE UNHEIMLICHEN WUNSCHE (1939) * improved video and subtitles *
The impoverished aristocrat Rafael von Valentin has lost nearly all his possessions – apart from a small piece of leather. An art dealer tells him, that it's a very special piece of leather: it will grant its owner all his/her wishes. However, the piece of leather shrinks with every wish made and, at the same time, shortens the life of the wisher. Rafael, however, uses it without hesitation to win back his possessions and to expand them. He also wins the life of an attractive actress this way and lives a luxurious life with her. But because he now has limitless possibilities to expand his happiness, he now loses the joy of life.
Der verarmte Adelige Rafael von Valentin hat fast seinen gesamten Besitz verloren – bis auf ein kleines Stück Leder. Ein Kunsthändler klärt ihn auf, dass es sich um einen ganz besonderen Gegenstand handelt: Er erfüllt seinem Eigner jeden Wunsch. Allerdings schrumpft das Leder von Wunsch zu Wunsch mehr zusammen und verkürzt zugleich das Leben des Wünschenden. Rafael jedoch nutzt es bedenkenlos, um sein Vermögen zurückzugewinnen und zu vergrößern. Auch die Liebe einer attraktiven Schauspielerin erlangt er auf diese Weise und führt mit ihr ein luxuriöses Leben. Doch gerade angesichts seiner scheinbar unbegrenzten Möglichkeiten kommt ihm die Lebensfreude abhanden.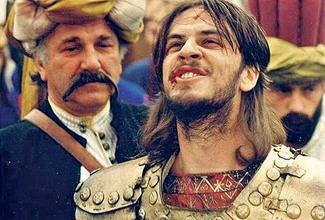 BOJ NA KOSOVU (1989) * improved video and subtitles *
On June 28th 1389, at Kosovo Polje, the army of Serbian Prince Lazar made a stand against the advancing Ottoman forces of Sultan Murad, resulting in a great battle which would later inspire Serbian folk tales and poems about courage, sacrifice, betrayal and tragedy. The movie was made for the 600th anniversary of the event.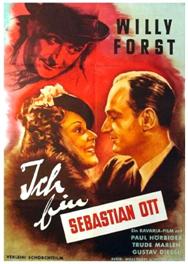 ICH BIN SEBASTIAN OTT (1939) * with switchable English subtitles *
Nach dem Mord an einem zwielichtigen Gemäldesammler deckt der Kunstsachverständige Dr. Sebastian Ott eine großangelegte Gemäldefälschung auf. Sein Zwillingsbruder Ludwig ist mit Hilfe eines Malers für diesen Betrug verantwortlich. Ludwig lockt den Bruder in eine Falle, und hält ihn bei sich zu Hause gefangen. Danach gibt er sich mit dessen gestohlenen Papieren als Sebastian Ott aus.
After the murder of a shady collector of paintings, the art expert Dr. Sebastian Ott discovers some art forgery going on. And it turns out that the man responsible for these forgeries is his own twin brother, Ludwig, who's been doing this with the help of a painter. Ludwig lures his brother into a trap and holds him prisoner at home. Then, with stolen papers, Ludwig passes himself off as Dr. Ott.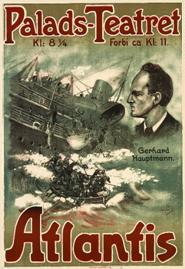 ATLANTIS (1913) * with switchable Spanish subtitles and English intertitles *
Dr. Fred V. Kammacher, a young physician living a short distance from Berlin, has been disappointed in his bacteriological researches and to add to his mental and physical distress, his wife, Angele, develops symptoms of being deranged. The couple are the fond parents of three children and when Dr. Rasmussen, the family physician advises that Angele be taken to a sanatorium, Kammacher is near having a breakdown. He reluctantly consents to the pleadings of his mother to seek rest away from his home and makes his first sojourn in Berlin. While there, he accepts an invitation from an old friend to attend a matinee performance, at which Miss Ingegerd Halstrom, a famous danseuse, appears in her latest creation, "The Dance of the Spider." Kammacher falls under her charm and is introduced to her by her father after the performance. But he is disillusioned when he finds her bestowing her attention indiscriminately upon the gallants who surround her. He leaves in disgust and upon later receiving ill tidings from home, departs for Southampton, where he engages passage on the liner "Roland," bound for America. Through a curious twist of fate, Ingegerd and her father have taken passage on the same steamship and Dr. Kammacher, upon the renewal of their acquaintance, finds himself more closely attracted to the young dancer. Dr. Kammacher is sorely puzzled over the whimsical nature of Ingegerd and during one of his troubled slumbers, dreams that he has landed on the island of Atlantis, the mythical realm which, according to the ancient Greeks, disappeared under the crest of the sea, only to resume its activities on the sands at the bottom of Neptune's domain.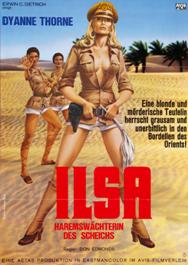 ILSE, HAREM KEEPER OF THE OIL SHEIKS (1976)
Three crates arrive at a harem. Inside each is a gagged, buxom, chastity-belt-wearing Western woman: the sole heir of a "chain store king of the United States"; a film actress dubbed "the new Scandinavian love goddess"; and an Asian-European equestrian champion. Sheikh El-Sharif lies in bed while his personal sex slave, Katsina, lovingly rubbing her breasts against him. El-Sharif confirms his promise to let her accompany him on his travels the next day, starting after meeting with an American oil businessman, who is accompanied by an American Navy commander. Ilsa, who manages the harem, promises luxury to the new women, but they oppose their white slavery. Ilsa, who herself has no lover, declines having a Western man kidnapped for her, stating she is repulsed by the notion of a man who would sleep with her just because he must.
Berlin, 1925. The safecracker Orje has been released after serving three years in jail and returns to his beloved Nelly, who's been working as a whore in the massage salon "Venus de Milo". Nelly makes him a pimp there, but the work doesn't sit well with him. Out of pure boredom, he starts an affair with a twisted prostitute by the name of Olga, which he's not able to keep secret from Nelly for very long. When Orje gets into a tiff with the club's owner, his days seem to be numbered there. Fortunately, the bullet meant to terminate his employment ends up hitting someone else ("fortunate" for him; probably not so much so for the shot guy). Sounds like a film for the whole family, huh?
Berlin, 1925. Tresorknacker Orje wird nach drei Jahren aus dem Knast entlassen und kehrt zu seiner Geliebten Nelly zurück, die als Hure im Massagesalon "Venus von Milo" arbeitet. Nelly bringt ihn als Zuhälter im "Sparverein" unter, doch die Arbeit liegt ihm nicht. Aus Langeweile beginnt er eine Affäre mit der drallen Dirne Olga, was der eifersüchtigen Nelly nicht lange verborgen bleibt. Als er sich daraufhin auch noch mit dem Vereinsvorsitzenden Paul zerstreitet, will ihn der Verein aus dem Weg räumen lassen. Doch die für Orje bestimmte Kugel trifft einen anderen.
Thank you and the best to all of you,
RAREFILMSANDMORE.COM