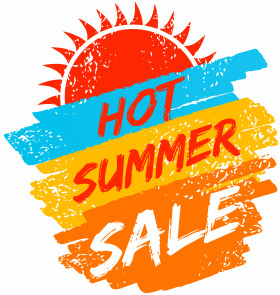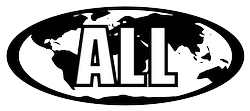 Our DVDs are "all regions"
and will play in any DVD player
---
Historical Rarities Collectors of the World – Unite!
Sammler historischer Raritäten aller Länder - vereinigt Euch!
1 FEBRUARY 2016
---
NEW ADDITIONS TO THE STORE
NEUES IM WEBSTORE
Daniel Defoe, der Verfasser des Robinson-Buches, erleichtert den Londoner Straßenkindern ihr Fabrik-Schicksal, in dem er Geschichten über die Insel ihrer Sehnsüchte erzählt. Doch sein verschwenderischer Sohn Tom vergrößert die materiellen und seelischen Nöte des Dichters immer mehr. Als Tom den letzten Schatz, die Handschrift des Robison, an sich reißt, geraten die Kinder in großen Aufruhr. Unter Führung von Maud, der besten Freundin Defoes, dringen sie bis zum König vor.
Daniel Defoe, author of Robinson Crusoe, tries to provide some distraction to London's destitute children, condemned to a life of misery and long hours in the city's factories, by telling them the tale of the hero of his work. However, his irresponsible son Tom causes the author more and more grief. When Tom steals the manuscript to the great book to pay off his debts, the children are thrown into turmoil. Under the leadership of Maude, Defoe's best friend, they manage to see the king and enlist his help.
The film takes place in August 1958. Crime Author Bernhard Borge and his wife Sonja, psychoanalyst Kai Bugge, magazine editor Gabriel Mørk, lawyer Harald Gran and his fiancée Liljan Werner are the six people from Oslo who will visit Bjørn Werner (Liljan's brother) in his cabin deep in the Østerdal forests. But, when the guests arrive, Werner is missing and his dog is found dead at a pond nearby. It's not long before they begin to ponder the old legend that's associated with the place: a man is said to have killed his sister and her lover and then drowned himself in the lake. It is said that anyone who stays in the house - the murderer's cabin - would be possessed by a strange attraction: They would be forced to drown themselves in the pond. The company decides to solve the mystery, but soon, it appears that they are exposed to the mysterious, fascinating powers that are tied to the lake.
An English doctor saves a Mexican revolutionary leader (Tepepa) from the firing squad in order to exact personal revenge for the death of his fiancée. But things are not so simple, as the revolutionary is a popular man with the masses and his version of events throws doubt as to his guilt in the matter. The doctor isn't swayed but, as political hostilities are renewed, both men are engulfed in the increasing violence and find themselves pursued by the ruthless Colonel Carrosco, who's determined to recapture Tepepa and make an example of him to the peons who see him as a hero.
Watching a bullfight, Simone recalls the day when, while making love on the beach with Georges, they were being spied on by a girl. She remembers how Georges and she made friends with Marcelle and how they discovered that she was being manipulated by her demented father and wicked uncle. Eventually, this led to a ménage à trois, which ended in tragedy. Got it? Good for you; you're obviously a deeper person than I am.
Lots of dark shades; dark humor; dark twists and turns ... Not recommended for the easily confused or those who like to drop acid while watching films.
Virginie Dumayet, vingt ans, s'évade pour la troisième fois d'une maison de redressement. Un jeune inspecteur de police, Jean Morel, qui traque une bande de voleurs d'émeraudes, la prend pour l'une de leurs complices, tandis que la jeune femme croit avoir affaire à un caïd. Virginie s'éprend de Jean, puis découvre qu'il est policier. Furieuse, elle n'en accepte pas moins de l'épouser, convaincue qu'elle aura assez de cran pour refuser de partager son lit. Son passé de délinquante se charge de semer des obstacles sur son chemin. Une bande de jeunes truands, dont le secours lui avait été précieux en des temps plus difficiles, lui demande de participer à un petit trafic de contrebande. Virginie, tout comme ses complices d'un jour, ignore qu'elle doit passer la frontière avec les émeraudes qui mobilisent justement l'énergie de Jean ...
Virginia Dumayet, twenty years old, has escaped from reform school for the third time. A young police inspector, Jean Morel, tracking down a gang of emerald thieves, takes her for one of their accomplices when he sees her supposedly dealing with one of them. Virginia falls in love with Jean and then discovers he's a cop. Furious, she won't accept anything less than a marriage proposal from him, convinced she'll be strong enough to refuse his bed until he goes down on bended knee. But Viriginia's unaware that she soon really will be getting involved in some small-time smuggling, which just might involve passing emeralds over the border.


In the years between 1854 and 1856, Britain fought its only European war between the end of the Napoleonic conflict and the opening of the Great War in 1914. Although eventually victorious, this was a hard war fought with little skill and filled with great loss. Indeed, the Crimean War became infamously known for military and logistical incompetence, perhaps best epitomised by the near annihilation of the British Light Brigade. This documentary explains in depth the conflict, which originated as a quarrel between Russian Orthodox monks and French Catholics over who had precedence at Jerusalem's and Nazareth's holy sights.
current Promotions
gegenwÄrtige angebote
SPECIAL PRICE $89.99 till MARCH 1, 2016 (reg. price $124.99)
United Newsreel selections from the years 1941 - 1945, mainly concentrating on the effort of the United States in WWII, but also covering events on other fields of the War. Unfortunately, the newsreels are grouped alphabetically by subject and not by date, so there is no particular chronological order to them. Nonetheless, very interesting material.
MORE THAN 36 HOURS. See the item's page for the list of contents.
SPECIAL PRICE $99.99 till MARCH 1, 2016 (reg. price $129.99)
This 12-DVD collection, brought to you courtesy of a customer suggestion, represents the UfA films we have in stock, which are in color. See the item's page for the list of contents.
SPECIAL PRICE $79.99 till MARCH 1, 2016 (reg. price $106.99)
9 DVD collectible set for the Willi Forst fan, all subtitled. See the item's page for the list of contents.
---
Thank you and the best to all of you,
RAREFILMSANDMORE.COM