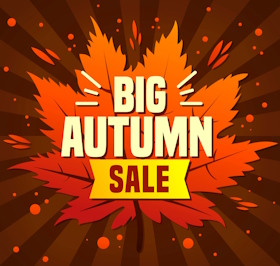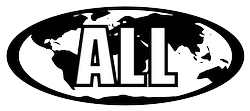 Our DVDs are "all regions"
and will play in any DVD player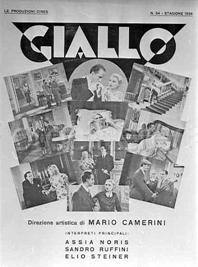 GIALLO (1934) * with switchable English subtitles *
Henriette is obsessed with the Giallo novels of Edgar Wallace. In fact, it is this obsession, which causes her to suspect that her husband, Giorgio, has murdered his ex-wife and mother-in-law in Canada.
This musical comedy revolves around the successful tenor, Roberto Ricci, much sought after by every woman whose path he crosses. For his part, Roberto seems overwhelmed by all the female attention and decides to deal with it by entering into a sham marriage, which, he hopes, will repel feminine advances. The second half of this make-believe bond is Gertie, a rather non-descript and unnoticeable woman, whom the singer soon falls in love with. Needless to say, this leads to unexpected consequences: you see, while Roberto is getting closer and closer to his "wife", his stage partner, another woman in lust with him, is getting more and more jealous.
Im Mittelpunkt der musikalischen Komödie steht der erfolgreiche und von den Frauen begehrte Tenor Roberto Ricci. Dieser sieht sich von den permanenten Avancen seiner weiblichen Fans überfordert und entscheidet sich für eine Scheinehe, die ihm die Frauen vom Hals halten soll. Die eher unauffällig wirkende Gertie wird Robertos Angetraute, die sich jedoch bald als attraktive junge Frau entpuppt, in die sich der Sänger ernsthaft verliebt. Dies bleibt selbstredend nicht ohne Konsequenzen: Das zunehmend vertraulicher werdende Verhältnis zwischen Roberto und seiner Scheinehefrau Gertie ruft die Eifersucht der Bühnenpartnerin Robertos hervor.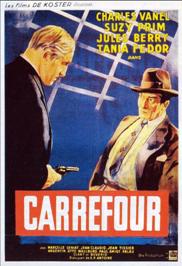 TWO FILM DVD: CARREFOUR (1938) + PARIS ASLEEP (1925) * with switchable English subtitles *
CARREFOUR (CROSSROADS) (1938):
Monsieur de Vétheuil, a wealthy industrialist, is accused of being in reality Jean Pelletier, a petty thug injured and gone missing in December 1917 on the Somme front. During his trial, after the testimony of Michèle who recognizes Pelletier, her former lover, an unexpected witness, Sarroux affirms that he saw Jean Pelletier die in a hospital in Morocco in the uniform of the Foreign Legion. Innocent, Vétheuil (who has had amnesia since the war) reunited with his family when Sarroux, in reality a former accomplice of Pelletier, blackmailed him, confirming that he was indeed Pelletier. Troubled, Vétheuil goes to find Pelletier's mother, who seems upset, then Pelletier's former partner, Michèle. Snatches of Pelletier's memories come back to him, and he decides to confess everything to his wife Anna. But she has loved him for ten years and wants to protect their son.
PARIS ASLEEP (THE CRAZY RAY) (1925):
Albert, the night watchman AT the Eiffel Tower, realizes when he wakes up that Paris is motionless: all the inhabitants are asleep or paralyzed the way they were at 3:15 a.m. Strolling through the streets, he eventually finds five other people who, arriving by plane overnight, must have been spared, because they were, like him, in an upright position. Enjoying the absence of others, which allows them to go to party in a cabaret in Montmartre and to steal everything they like, including the Mona Lisa, they get bored and then quarrel. They spend a lot of time at the Eiffel Tower, as the place seems safer. After four days, they hear a voice on the radio calling for help.
In 1944, in a large Italian city, a young Italian boy, Diano, witnesses German tanks crossing a strategically vital river via an underwater bridge invisible to Allied air forces. Spotting the boy, German soldiers give chase, but Diano evades them by disappearing into the maze of sewer tunnels that run under the city's streets. After making his way through the tunnels, Diano hears a gun battle on the streets above and, upon surfacing, the boy is saved from danger by American Lt. Jim Blaine, head of a demolitions squad. After Allied artillery clears the German position, Jim and the exhausted squad members, Lazzotti, Shorty, Sands and Todd, take Diano and return to the American lines on the other side of the city. Jim reports to his commanding officer, Capt. Praxton, who demands to know how German tanks continue arriving in the city when all known bridges have been destroyed. Praxton then orders Jim and his men on a reconnaissance mission to pinpoint the location of the German tanks and find the mystery bridge. Disheartened by being on continual combat duty, Jim visits the medical station, where his girl friend Jean is a nurse, and is saddened to learn of the death of two of his wounded men. After a night of gambling and drinking, the squad departs early the next morning.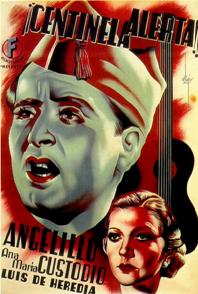 CENTINELA, ALERTA (1937) * with switchable English subtitles *
A girl, left pregnant by a seducer, sets off to look for him, when the child is born. She is befriended by a couple of ex-soldiers, even taking her in when they open a drugstore. Rubio falls for her and, though she reciprocates his affection, still hopes to rejoin her former lover. However, when the latter does turn up, his sneaky behavior arouses the suspicion of the hero's sidekick, who decides to follow his movements. The situation is resolved one night in the shop, as the villain is surprised burgling the premises by his romantic rival.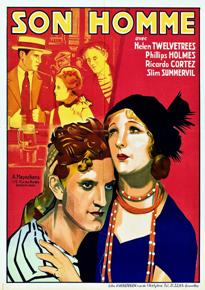 TWO FILM DVD: HER MAN (1930) + THE WOMEN MEN MARRY (1937)
HER MAN (1930):
Movie based on "Frankie and Johnnie," Frankie works at a bar that's owned and operated by Johnnie, who tickles the ivories when he isn't quite literally stabbing folks in the back. Frankie is what used to be called a "B girl," inducing many a man to buy too many drinks and lifting their wallets once they get woozy. Johnnie takes his cut while assuring Frankie of his devotion. Old souse Annie keeps a tender eye on the younger woman, but is too far gone to help much. Then, in wanders Dan, a handsome sailor who, naturally, wants to take Frankie away all from this.
THE WOMEN MEN MARRY (1937):
Bill is a reporter, who works with Jane, his gal before he married Claire. After a year, he is still crazy in love with Claire. But Claire has been stepping out and is now going with Wiley, Bill's boss. Wiley puts Bill on the morgue detail, so that he can go out with Claire, and Bill finds out something about a story Wiley has already turned down. Wiley then sends Bill and Jane into the cult of Brother Nameless to give him more time with Claire. Bill sees that Brother Nameless is a scam artist, but can't see what is going on in front of him.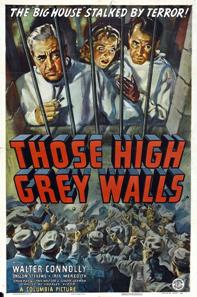 TWO FILM DVD: THOSE HIGH GREY WALLS (1939) + VEILED ARISTOCRATS (1932)
THOSE HIGH GREY WALLS (1939):
Dr. MacAuley, a kindly, beloved country doctor, is sent to Fillmore Prison. His crime was removing a bullet from a young man, who was running from the police. At Filmore prison, he is assigned to work in the jute mill after the prison doctor, Frank Norton, spurns his request to work in the hospital. "Lindy" Lindstron, MacAuley's co-worker in the mill, has a sudden heart attack and Dr. Norton declares him beyond help. MacAuley administers adrenaline and Lindstrom recovers. News of the recovery spreads and MacAuley is besieged by fellow convicts with real and imaginary ills, and Norton requests his transfer to the hospital.
VEILED ARISTOCRATS (1932):
John Walden left home 20 years earlier and has been "passing" as white in a town where no one knew of his background. He returns home to take his now grown sister back with him, so she, too, can live life as a white woman. He even goes so far as to find her a suitable white man to marry. Unfortunately, she can't get over the young black man she left back home.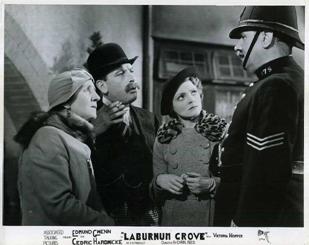 TWO FILM DVD: THE AVENGING HAND (1936) + LUBURNUM GROVE (1936)
THE AVENGING HAND (1936):
Crime drama about some hapless British robbers keeping a low profile in a luxury hotel, until they murder an innocent old street vendor and attract the attention of a far more serious, visiting, American gangster, who initially sets his sights on their ill-gotten loot, but quickly decides to avenge the murder.
LUBURNUM GROVE (1936):
Laburnum Grove. A quiet, residential address in one of the newer, north London suburbs. Nice houses. Nice people. Mr Radfern, decent, respectable citizen and householder spends his Sunday evenings in his greenhouse. Who would think him a forger working for criminals?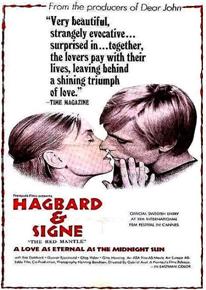 DEN RODE KAPPE (1967) * with switchable English subtitles *
The story, based on an ancient legend, concerns Hagbard, the son of a slain Norse king. Seeking revenge on the rival clan responsible for the killing, Hagbard calms down long enough to establish a truce. He also falls in love with Signe, daughter of his onetime enemy. Signe's former beau, sizzling with jealousy, breaks the truce and makes it appear that Hagbard was responsible. The young prince escapes, but returns disguised as a woman to join his beloved Signe.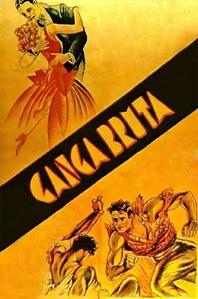 GANGA BRUTA (1933) * with switchable English subtitles *
A man kills his wife on their wedding night, after discovering she had been unfaithful. After being acquitted, he moves to the country, where he falls in love with an innocent girl.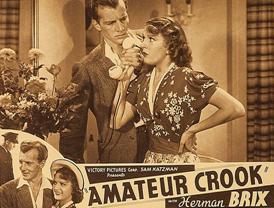 TWO FILM DVD: LADY BE CAREFUL (1936) + AMATEUR CROOK (1937)
LADY BE CAREFUL (1936):
Comedy and Romance amongst American sailors in a tale of antics during shore leave chasing high society ladies. It's a common tale where a confident sailor bets he can get the girl, but inevitably falls in love with her.
AMATEUR CROOK (1937):
Jerry Cummings, a mining engineer, has pledged a large diamond on a short-term note to a pair of crooked loan sharks, Crone and Jan Jaffin, and heads for Mexico. His daughter Betsy, posing as a jewel thief called Mary Layton, is working to keep the crooks from absconding with the jewel, and her efforts are hindered greatly by an artist, Jimmy Baxter, who thinks she is a crook and Crone and Jaffin the good guys.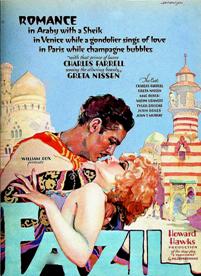 TWO FILM DVD: FAZIL (1928) + HIGH TREASON (1929)
FAZIL (1928):
This silent film is about an Arab prince falling in love with a French blonde bombshell. The culture difference between modern Paris and the old culture of the primitive, hot desert makes married life difficult for the European.
HIGH TREASON (1929):
The year is 1950 and tension is growing between the empires of United Europe and the Atlantic States. A bloody border incident puts both sides on high alert. The Peace League, led by saintly Dr. Seymour, opposes what looks like an inevitable march to war. Seymour's daughter Evelyn supports her father, but is in love with Michael Deane, commander of the Air Force for Europe. A group of terrorists with ties to munitions manufacturers wants a war and is playing both great powers off against each other.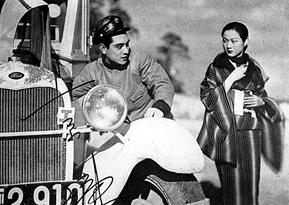 MR. THANK YOU (1936) * with switchable English subtitles *
This is a simple premise about a bus driver dubbed Mr. Thank You, because he always thanks people when they move to the side of the road to let him pass. Everyone he knows likes him and many say thank you back. This story is mainly about the people who get on the bus to connect to a train. One is a mother and daughter, the mother only going so far to say goodbye to her daughter, who is presumably being sold to a man. There is a mix of people on the bus with different reasons for being there and they forge a relationship one might have if they were all going on a tour. You see some of the countryside of Japan, some of which is pretty, even in black and white. It was a grim time for the world then and this film, while having a bit of light comedy, also has some sadness.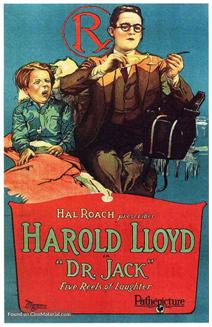 TWO FILM DVD: PATHS TO PARADISE (1925) + DR JACK (1922)
PATHS TO PARADISE (1925):
A con-woman has a nice business fleecing gullible tourists, who want a genuine 'underworld' experience; but the tables are turned, when one of her victims turns out to be less innocent than he looks
DR. JACK (1922):
Dr. Ludwig von Saulsbourg is a big city physician, whose primary goal is to bilk as much money out of his patients as possible. He has been treating a young woman for four years, prescribing her complete rest, darkness and medication, in the process billing her father exorbitant amounts of money for his services. She isn't getting any better but worse based on her declining mental state. In reality, she is physically healthy. When the family lawyer, Jamison, advises her father to call in a consulting physician, Dr. von Saulsbourg retaliates by advising him to move her to his expensive sanitarium.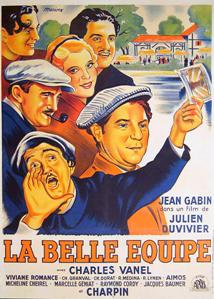 THEY WERE FIVE (1936) * with switchable English subtitles *
Five unemployed Parisian workers (Jean, Charles, Raymond, Jacques and Mario) Spanish refugees threatened with expulsion, win the jackpot of the national lottery. Jean has the idea of investing this money in common, in the purchase of an old ruined suburban washhouse, which they will transform into a cheerful tavern and of which they will be co-owners. They get down to work with confidence. On opening day, only Charles and Jean are left of the "great team"; the day is a success, until Gina, with whom they are both in love, causes a misunderstanding between them.
Two orphans escape the city slums after the death of their "mother." They hop a freight car headed for Maine in search of the "white house" Timothy has seen in a dream. They land in a town called Pleasant River and wander the dirt roads until they come upon a house called the White Farm. But the bitter old lady there, Avilda Cummins, turns them away as beggars. Her housekeeper hears the commotion and goes out to see what's going on. Of course, she takes to the kids, especially the little girl who is oddly named Lady Gay. The town is soon abuzz, especially once the town gossip, Hitty Tarboxgets hold of the story. It seems that scandal has visited the White Farm once before, when old Avilda's younger sister apparently "got in trouble" and went away to the city where she died.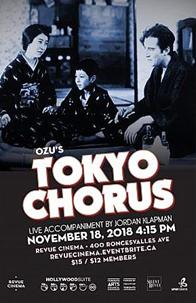 TOKYO CHORUS (1931) * with switchable English and French subtitles *
Mr. Omura, a teacher, leads a group of male students in an outdoor drill. One slight, comic young man, Shinji Okajima, has no shirt under his jacket; he scratches at fleas and makes faces behind Omura's back. Jump ahead several years: Shinji is married with three children. He sells insurance and on the company's annual bonus day, he protests when an older worker is fired. Shinji loses his own job as a result and he and his wife must find ways to cope. Lassitude, pride, the demands and needs of young children, and relationships from bygone school days all play a part in the outcome of their struggle.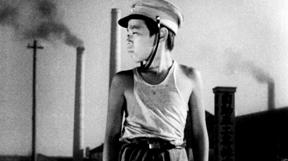 AN INN IN TOKYO (1935) * with switchable English subtitles *
Kihachi wanders through a desolate landscape on the outskirts of Tokyo looking for factory work, accompanied by his two sons. The only income they're able to make is by catching stray dogs, for which the government is paying in an anti-rabies campaign. They are staying at an inn, but their money is running low. The boys become interested in a fancy cap one of the other children has. The younger boy would like to own such a cap, but they need any money they make for food. The next day, they run into a young widow, Otaka who is also looking for work, accompanied by her young daughter. The two boys play with the girl and quickly become friends. They part. The boys catch another stay dog, and the older boy goes off to cash in. When he returns, he has purchased a cap with the money. Kihachi is angry. They need the money for food. When they return to the inn, they find that the widow is also staying there, but she hasn't found work either.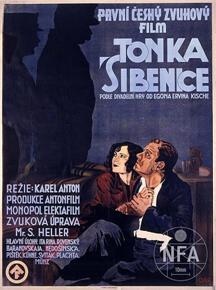 TONKA OF THE GALLOWS (1930) * with switchable English subtitles *
Country girl Tonka lives in Prague and works as a prostitute, unbeknownst to her family. One day, a convicted murderer asks to spend a night with a girl before his execution. Policemen ask many prostitutes if they're willing to do the job, but all of them refuse, except Tonka. As a result, none of her customers wants to visit her again and other prostitutes shun her.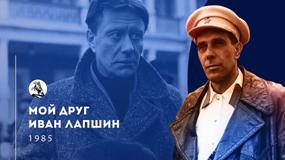 MY FRIEND IVAN LAPSHIN (1985) * with switchable English and French subtitles *
Set in 1935 in the fictional provincial town of Unchansk, the film documents the recollections of a man, who, at the time, was a nine-year-old boy living with his father in a communal flat shared with criminal police investigator Ivan Lapshin and a number of other characters. There are several plot strands: a provincial troupe of actors arrive and put on a play without much success; a friend of Lapshin's, the journalist Khanin, shows up, depressed after his wife's death; and Lapshin investigates the Solovyov gang of criminals. Lapshin falls in love with the actress Natasha Adashova, but she is in love with Khanin. It is "a film about people 'building socialism' on a bleak frozen plain, their town's one street a long straggle of low wooden buildings beneath a huge white sky, leading from the elegant stucco square by the river's quayside out into wilderness".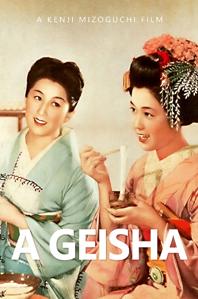 A GEISHA (1953) * with switchable English subtitles *
In post-war Japan, sixteen-year-old Eiko seeks out the geisha Miyoharu in Kyoto, asking her to be a maiko (geisha apprentice). Eiko explains that her mother - who was a geisha and Miyoharu's friend - has just died, her father Sawamoto has failed in business, and her uncle is harassing her. Miyoharu is a warm-hearted woman and agrees to train her. One year later, Eiko's father refuses to be her guarantor and Miyoharu borrows a large amount from the tea-house owner Okimi to buy her kimono and debut in a party. Miyoharu changes Eiko's name to Miyoe and introduces her to clients as her sister. Soon, Miyoharu is charged for the money, but neither she nor Miyoe want to have patrons.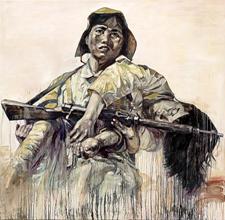 DAUGHTERS OF CHINA (1949) * with switchable English subtitles *
Daughters of China, a well-known propaganda film from 1949, depicts an actual 1938 event, in which eight female soldiers fighting the Japanese staged a rear-guard action that allowed the Chinese army to escape. Cut off with their backs against a river, they were coaxed to surrender, when the Japanese realized they were women.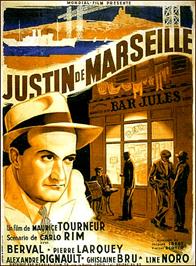 JUSTIN DE MARSEILLE (1935) * with switchable English subtitles *
Marseille: During the disembarkation of the boat Mauritania, something quite unexpected happens. A gang of thugs seizes a cargo of opium hidden in the seat of an invalid passenger and carries it off under heavy fire from customs officials. The event creates a stir in the press and the community, because the merchandise was intended for the Chinese mafia. Justin, a notorious figure in all Marseille, himself a gang leader, does not appreciate this coup, which is making waves and disrupting the contraband market. He quickly learns that the author of the theft is Esposito, an ambitious Neapolitan godfather, and takes it upon himself to put him back in his place.
During the Civil War, two of the oldest families in Kentucy, the Dillons and the Goodwins, begin a long and bitter feud that's lasted into 1938. When Jack Dillon refuses to enter his father's banking business, he, under an assumed name, gets a job as a trainer in Sally Goodwin's stables. A romance develops between them. When Sally's father dies, the entire estate --- including the horses --- has to be sold at auction to pay the dead man's debts. A note turns up left by Sally's father, that according to a wager made between him and the elder Dillon, any one horse in the Dillon stable can be claimed by the Goodwins. Complications arise when Sally finds out that Jack is a Dillon. Fans of Cancel Culture might be rather offended by the stereotypical characterizations of the many Black people in the film.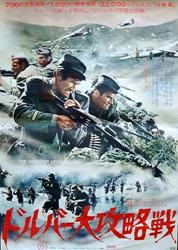 THE DESCENT ON DRVAR (1963) * with switchable English subtitles *
The Raid on Drvar (known as 'The Seventh Enemy Offensive' or 'Operation Equestrian jump') was the last attempt of the Germans to reach the supreme headquarters of the partisan army and destroy it, along with its supreme commander Tito. Had this ambitious assault in May 1944 by the Germans and their allies succeeded, it would've effectively meant the end of the partisan threat. After many attempts to defeat the partisans by conventional means failed, General Lothar von Rendulitz decided to try something different: to drop parachutists directly onto Tito's HQ compound.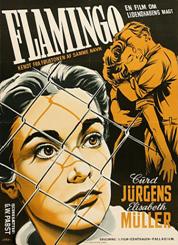 DAS BEKENNTNIS DER INA KAHR (1954) * with switchable English subtitles *
The story begins with the end: Ina Kahr, a young and loyal wife, has poisoned her husband Paul and, after turning herself in, is now in court. She admits everything without explaining her actions and is immediately sentenced to death. Her lawyer, Dr. Pleyer, is determined to find out the story behind the crime during the appeal and, in the process, falls in love with his client. Finally, in flashbacks, Ina Kahr explains her actions.
Die Geschichte beginnt mit dem Ende: Ina Kahr, eine brave, junge und treue Ehefrau hat ihren Gatten Paul vergiftet und steht, da sie sich selbst angezeigt hat, für dieses schwere Verbrechen nun vor Gericht. Sie gibt alles zu ohne sich zu der Angelegenheit weiter einzulassen und wird infolgedessen in erster Instanz zum Tode verurteilt. Rechtsanwalt Dr. Pleyer will im Wiederaufnahmeverfahren unbedingt die wahren Hintergründe für diese Verzweiflungstat ans Licht bringen und kämpft mit ernsthaftem Eifer für seine Mandantin, in die er sich verliebt hat. Nun erzählt Ina Kahr – in Rückblenden – die Leidensgeschichte ihrer Ehe.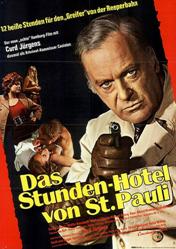 DAS STUNDENHOTEL VON ST. PAULI (1970) * with switchable English subtitles *
Commissar Canisius of the Hamburg KRIPO is sent to a brothel by his superiors to look into a murder. There, he finds a mix of interesting suspects, including a gay couple, who are assaulted in the shower by an unknown assailant. Actually, Canisius' thoughts are somewhere else: his own son was badly injured in an anti-government street demonstration and is now being operated on in a life or death situation.
Kommissar Canisius von der Hamburger Kriminalpolizei wird von seinem Vorgesetzten, Polizeirat Dr. Marschall, in ein Stundenhotel auf St. Pauli geschickt, um einem Schwerverbrechen nachzugehen. Im Hotel "Ostend" ist ein Mord geschehen. In dieser Absteige tummeln sich die unterschiedlichsten Menschen, darunter auch ein homosexuelles Pärchen, von dem einer der beiden nach einem Streit unter der Dusche von einem Unbekannten brutal niedergestochen wird. Eigentlich ist Canisius mit seinen Gedanken ganz woanders, ist doch sein eigener Sohn kurz davor bei einer Demonstration so schwer verletzt worden, dass er nun auf dem Operationstisch eines Krankenhauses liegt und um sein Leben ringt.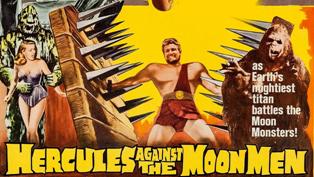 HERCULES AGAINST THE MOON MEN (1964)
In ancient Greece, a race of evil aliens from the Moon land on Earth. For years, they've terrorized the nearby city of Samar, demanding children for sacrifice. Now, the queen of Samar has made a pact with the moon men to conquer the world and become the most powerful woman alive. However, the residents of Samar, sick of all the chaos, cheer when the mighty Hercules shows up to put a stop to it all. Uh huh. Okay.

You may have missed these titles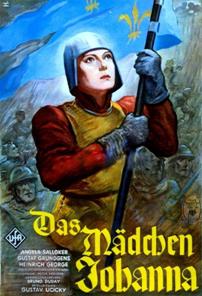 DAS MADCHEN JOHANNA (1935) * with switchable English subtitles * IMPROVED VIDEO
While not the most accurate portrayal of historical events, as we purport to know them, this film nevertheless shows a historical viewpoint, which may not be too far from the truth. Neither the French, nor the British, come out looking too good in this film ... and why should they? Nazi Germany had no interest in wooing either of their future enemies. Yet, in spite of fascist Germany's abhorrence with all religions, which placed God above man, this film resembles the Passion of Christ more closely than it does historical events and therein lays the discomfort: the betrayal of the servant of God; the mocking of the same; even the request of the British soldier, who asks her to remember him in Paradise, just like the criminal at Jesus' side who asked the same at the crucifixion. King Charles of France, so often portrayed as weak-minded, indecisive and incompetent is shown here as weak and apparently malleable by his nobles; but eventually, the film shows him to be rational, cold-blooded, manipulative, calculating and politically savvy. In the end, he, too, will abandon the "tool" which saved France and brought him to power.
Die Franzosen drohen im Jahre 1429 den bereits 92 Jahre währenden Krieg gegen England und interne Widersacher zu verlieren. Nur Orléans leistet noch erbitterten Widerstand – es ist die einzige Stadt, die Frankreichs König Karl VII. geblieben ist. Um annehmbare Friedensbedingungen zu erkunden, schickt der König seinen Emissär Maillezais in das feindliche Lager, zu dem Heerführer Lord Talbot und dessen Verbündeten, den Herzog von Burgund. Doch Talbot ist an einem Kompromiss nicht interessiert; er bereitet sich vielmehr gerade auf seine letzte Schlacht, die Entscheidungsschlacht, vor. Seiner Verachtung gegenüber dem schwachen französischen König verleiht er Ausdruck, indem er Maillezais das Talbotsche Wappen auf die Stirn brennt. Orléans' Bevölkerung wird immer verzweifelter, die Edelleute und militärischen Verteidiger Graf La Trémouille, Dunois und der Herzog von Alençon sind nur an ihrem eigenen Nutzen interessiert und schmieden überdies Ränke gegen ihren Monarchen, der ihnen viel Geld schuldet. Schließlich verliert auch der König den Glauben an einen Sieg und versucht, sich mit seinem Vertrauten Maillezais bei Nacht und Nebel aus dem Staub zu machen. An einer Straße wird er jedoch von einfachen Bürgern, die gerade an Händen und Füßen festgebundene Tote aus der Loire zu bergen versuchen, gestoppt und an seiner Flucht gehindert. Die im Fluss Ersäuften waren Opfer des schurkischen Herzogs von Alençon, der durch die von ihm angeordnete Mordtat zu verhindern suchte, dass diese Männer ihren König sprechen, um seine Majestät zu bitten, Orléans nicht den Engländern preiszugeben. Der Pöbel glaubt, in dem König den Herzog zu erkennen, zerrt ihn aus seiner Sänfte und versucht diesen daraufhin zu erschlagen. Im letzten Moment tritt unter Glockengeläut das 17-jährige Bauernmädchen Jeanne d'Arc hervor, das den König erkennt. Das Mädchen Johanna kann das Schlimmste verhindern. Jeanne erklärt, sie sei vom Erzengel Michael entsandt worden, um Frankreich zu retten und den König in Reims zu krönen. Karl, nicht sonderlich gläubig und ein kühl berechnender Machtmensch, erkennt als gewiefter Taktiker in diesem glücklichen Umstand jedoch die ideale Gelegenheit, das Volk zu neuen Anstrengungen zu motivieren. Ein Ruf ertönt fortan über die Schlachtfelder: "Gott und die Jungfrau!" Und wie durch ein Wunder gelingt die schicksalhafte Wende im Krieg, die Soldaten König Karls stürmen unter der Führung Jeanne d'Arcs die gegnerische Befestigungsanlage. Der Herzog von Burgund wird gefangen genommen. Als ihn Maillezais mit dem Schwert niedermachen will, ist es ausgerechnet Jeanne, die den fetten Verbündeten des feigen, sich bei Nacht und Nebel davonmachenden Engländers Talbot schützt.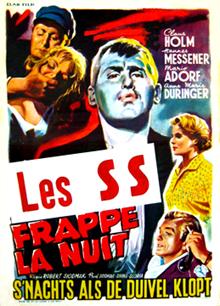 NACHTS WENN DER TEUFEL KAM (1957) * with multiple audio/subtitle tracks * IMPROVED VIDEO
Germany during the Second World War. For eleven years a serial killer has remained on the loose. Shortly before the end of the war, the investigating inspector is able to capture the culprit – a mentally retarded man. Due to the rather precarious situation, doubts begin to arise about whether is it wise to arouse public attention in a trial process highlighting the 11 year failure of the German police in their attempts to capture a dim witted murderer. It is decided to execute him without a trial. Another "culprit", however, has now to be found so that he can take the place of the true murderer and be presented to the public. Getting to feel scruples with the whole affair as well as wanting to bring the truth to light, the inspector gets demoted and sent to the front as a soldier.
Deutschland zur Zeit des Zweiten Weltkriegs. Bereits seit elf Jahren treibt ein Serienmörder sein Unwesen. Kurz vor Kriegsende gelingt es dem ermittelnden Kommissar den Täter, einen geistig zurückgeblieben Mann, zu überführen. Zunächst soll der Prozess den Nazis dazu dienen, ein neues "Schandgesetz" zu begründen. Dann aber kommen Zweifel auf, ob es angesichts der prekären Lage im Land wirklich schlau wäre, den Bürgern in einem Aufsehen erregenden Gerichtsverfahren das Gefühl zu geben, die deutsche Polizei sei elf Jahre lang bei der Aufgabe gescheitert, einen debilen Mörder zu fassen. Also wird der Täter ohne Verfahren hingerichtet. Nun muss jedoch ein anderer "Täter" her, der an Stelle des wahren Mörders der Öffentlichkeit präsentiert werden kann. Als der zuständige Kommissar Skrupel bekommt und die Wahrheit ans Licht bringen will, wird er degradiert und als Soldat an die Front geschickt.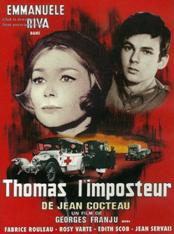 THOMAS L'IMPOSTEUR (1965) * with switchable English and Spanish subtitles *
During the First World War, the Princess of Bormes welcomes wounded soldiers into her Parisian mansion and takes care of them. One day, Thomas, claiming to be a second lieutenant and the nephew of General de Fontenoy, offers to help. The Princess accepts his help, but the relatives of the heiress start to wonder about the true identity of the newcomer.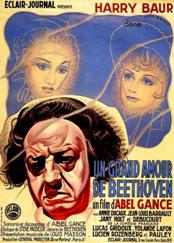 UN GRAND AMOUR DE BEETHOVEN (1936) * with switchable English and Spanish subtitles *
1801, Vienna. Two of Beethoven's pupils are in love with him. Therese de Brunswick's love has remained unrequited, even though she and Beethoven have been engaged for years. Beethoven's real love is reserved for Juliette Guicciardi, but she's married a count; and by the time she comes to regret that move, Beethoven and Therese have become engaged. When Beethoven loses Juliette, he moves to a mill at Heiligenstadt. When he realizes he's losing his hearing, a profound depression sets in. Tempted by suicide, he rejects it in favor of continuing his work, a dedication to which is assisted by Therese and others. In his later years, he'll not only have to contend with the ironic disability, but with an ungrateful and thieving nephew; poverty; the isolation caused by his deafness; and the love of friends and admirers.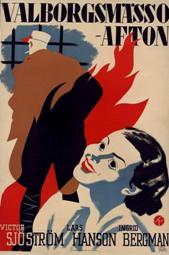 WALPURGIS NIGHT (1935) * with switchable English subtitles *
On Walpurgis Night, people gather around bonfires and in restaurants to celebrate the coming of Spring. Johan Borg has booked a table for two, hoping to pour new spirit into his dying marriage. He longs for children of his own, but his wife Clary opposes it. In fact, she has planned to undergo an illegal abortion this very afternoon - without her husband's knowledge. Because of this she refuses to spend the evening with him. Johan then invites his secretary Lena to celebrate Walpurgis Night with him at the restaurant. He explains to her that his marriage is over. Johan and Lena have a wonderful evening together and fall in love. Meanwhile the police have spotted the illegal abortionist. Clary is weak after her abortion, but escapes just before the police arrive. A small crook finds some evidence for Clary's illegal abortion, and tries to blackmail Clary and Johan. When Johan refuses to pay him more than 5.000 crowns, he attacks Johan. In the turmoil the crook loses his gun, Clary picks it up and shoots him. It's an act of self-defense, but Johan and Clary are shocked and try to erase all evidence of the deed.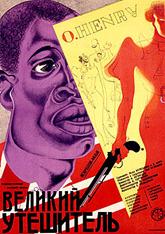 THE GREAT CONSOLER (1933) * with switchable English and German subtitles *
In America in 1899, Bill Porter - the 'great consoler' of the title, is in prison. His writing skills earn him privileges from the governor and he is spared the inhumane treatment meted out to other prisoners. Porter is aware of the brutality around him but, mindful of his better conditions, refuses to write about prison life, preferring instead to console his less-well-treated companions with excessively romantic fantasies, in which good invariably triumphs over evil. Seen as a not-so-subtle criticism of Stalinism, the film was denounced at the 1935 Communist Party conference, effectively ending Kuleshov's career.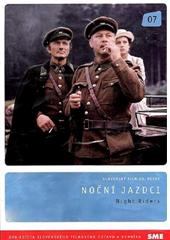 NIGHT RIDERS (1981) * with switchable English subtitles *
Two men of principle face each other. One is backed by a whole, however poor, village; the other by the law. It's a conflict that reaches its climax in the closing shoot-out. Instead of the Wild West, the gunshots go off on the Slovak-Polish border. Michal Docolomansky as the horse smuggler and Radoslav Brzobohaty as the customs officer from Prague meet in Holly's Night Riders in a western-like confrontation set in the insecure years of the newly founded Czechoslovak Republic.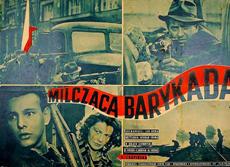 SILENT BARRICADE (1949) *with switchable English subtitles *
This film tells the story of the uprising against the Germans in Prague in May 1945. Specifically, it dramatizes the experiences of a group of citizens in the city's suburbs, who barricade a bridge to Prague and fight German forces in an attempt to prevent them from entering into the city and quashing the revolt.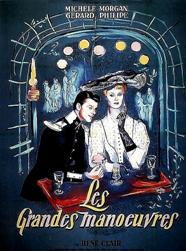 LES GRANDES MANOEUVRES (1955) * with switchable English subtitles *
1908. Lieutenant Armand de la Verne of the 33rd Dragoons has the reputation of being a Don Juan in the small town where he's stationed. During a bachelor party, he makes a bet with a civilian jealous of his many conquests, that he will successfully seduce any chosen woman at the next Red Cross Ball. The woman turns out to be Marie-Louise Riviere, a divorced Parisian, who's recently arrived in town to open a fashion boutique. It won't be easy: a very good, local company's been keeping the competition away. But while Marie-Louise is trying to overcome the obstacles to opening her new shop, Armand's trying to overcome the obstacles of bedding down the Parisian. In spite of her reserved attitude towards him, Armand actually begins to fall in love with her ...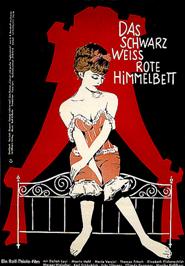 DAS SCHWARZ-WEISS-ROTE HIMMELBETT (1962)
17-year old Jean de Wehrt is having an affair with the actress Germaine. To meet the demands of his lover, he allows himself to be financially supported by his aunt, the Baroness Arabelle, who, as compensation, demands he share the details of his amorous adventures with her. This comes to an end, however, when Germaine's patron Jean discovers what's going on and promptly informs the boy's father. He, in turn, sends Jean to the country, where he soon discovers there's more than one fish in the ocean.
Der 17-jährige Jean de Wehrt hat ein Verhältnis mit der Schauspielerin Germaine. Um die Ansprüche seiner Geliebten erfüllen zu können, lässt er sich von seiner Tante, der Baronin Arabelle, unterstützen, die als Gegenleistung eine ausführliche Schilderung seiner amourösen Aktivitäten verlangt. Damit ist jedoch Schluss, als Germaines Gönner Rochberg Jean auf die Schliche kommt und seinen Vater informiert. Der schickt Jean in die Provinz, wo Jean jedoch schon bald neue zarte Bande zum weiblichen Geschlecht knüpfen kann.
1899: Film director Emile Clement lives in Paris. When he finds the young woman Madeleine standing in front of his house door one day, he takes her in and immediately sees himself as her protector and mentor. It isn't long, however, before the 50 year old realizes he has more than feelings of protectiveness for the girl and falls head over heels in love with Madeleine. When he later uses her as the leading actress in a film, she meets the young and charismatic Jacques, who likewise is a friend of Emile and one of his actors. The young couple feels drawn to one another and soon, a romantic relationship blooms between the two. However, when Jacques discovers how Emile feels about Madeleine, he feels compelled to end the relationship with the woman to avoid hurting his friend. Nevertheless, Jacques and Madeleine are required to act out love scenes for the film and it is then that Emile realizes that he is too old for the girl and that he could never make her as happy as Jacques could. Thus, he admits this to himself and bows out, so the two can be happy with one another.
Der Filmregisseur Emile Clement lebt im Paris um die Jahrhundertwende des Jahres 1900 herum. Als eines Tages Madeleine vor seiner Tür steht, nimmt er die junge Frau bei sich auf und fühlt sich ihr als Beschützer und Mentor verpflichtet. Doch bald realisiert der 50-Jährige, dass er mehr als nur treusorgende Gefühle für sie hat und verliebt sich Hals über Kopf in Madeleine. Als er sie später als seine neue Hauptdarstellerin einsetzt, trifft sie auf den jungen und charismatischen Jaques, der ebenfalls ein Schauspieler und ein Freund Emiles ist. Die beiden fühlen sich einander hingezogen und es entsteht eine romantische Beziehung zwischen den jungen Leuten. Als Jaques dann jedoch von Emiles Gefühlen gegenüber Madeleine erfährt, will er seinem Freund kein Leid zufügen und beendet daraufhin notgedrungen die Liebesgeschichte. Für den Film müssen Jaques und Madeleine jedoch noch eine Liebesszene gemeinsam spielen und in dem Moment begreift der wehmütige Emile, dass er zu alt für eine so junge Frau ist und dass sie so niemals glücklich werden könnten. Er gesteht sich diesen Fakt ein und überlässt der jungen Liebe das Feld.
The story of how the noted gentleman of fortune Francis Drake came to the attention and won the esteem of Queen Elizabeth I, raided the Spanish treasures at Nombre de Dios and fought off the Spanish Armada.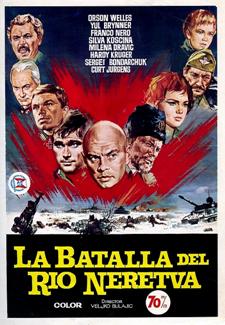 BATTLE OF NERETVA (1969) * with switchable English subtitles *
The narrow valley on the Neretva River in Yugoslavia was the site of one of the most bitter battles of the Second World War. It was here, that Josip Broz Tito and his communist partisans were encircled by a combined force of German troops, Italian soldiers, Chetniks loyal to the former King and fascist Ustashis and it was here, that Tito pushed his men to break out of this trap. The partisan leaders were faced with many, difficult decisions during this battle and often had to grapple with the logic of military strategy versus their conflicts of conscience ... but in the end, saving their weakened forces from annihilation had to take precedence.
Das enge Tal an der Neretva in Jugoslawien war im Jahre 1943 Schauplatz einer der erbittertsten Schlachten des Zweiten Weltkrieges. Hier erzwang Josip Broz Tito mit seiner Partisanenarmee den Ausbruch aus dem Kessel, den die deutsche Wehrmacht, das italienische Heer, die königstreuen Tschetniks und die faschistischen Ustaschi gebildet hatten. Der Partisanenkommandeur hat sich dabei mit vielen schicksalhaften Entscheidungen auseinanderzusetzen und muß unter dem Gewissenskonflikt - militärischen Denkens versus menschliches Fühlen - eine Lösung für sich und seine geschwächte Armee finden.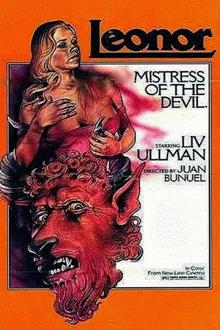 LEONOR - MISTRESS OF THE DEVIL (1975)
In medieval Europe, Lord Richard's beloved wife Leonor is dying. Despite the best efforts of Richard and his doctor, Leonor expires. Grief-stricken Richard marries Catherine, but he can't help but pine after Leonor. Eventually Richard smashes open Leonor's bricked-up crypt in a fit of madness and meets a strange man who claims he can bring Leonor back to life ...but that Richard would be better off leaving her at rest. Richard, however, insists his lost love be brought back. As per his wishes, a living, breathing Leonor appears before him. She remembers little of her former life, but Richard is nonetheless determined to resume where they left off; so much so, that he kills Catherine and drops her corpse into a well. The undead Leonor is uncharacteristically antisocial and inexplicably kills a little girl. This seems to revive her sexual appetite, as is proven the following night when she responds quite vociferously to Richard's nocturnal advances. More children turn up dead, including Richard's own, until one day Leonor is caught approaching a little girl tied to a tree who's been used as bait by outraged villagers. This, however, doesn't deter the obsessed Richard from continuing his undead romance, even though it seems that Leonor is readying a new victim: Richard himself!
The unexpected inheritance of millions of Marks from his deceased aunt changes mailman Titus Muller's life completely. The real heir, however, is a dog named Ambrosia, after whose death, the entire estate is to go to the Society for the Prevention of Cruelty to Animals. Titus quits his job, builds his family a palace and seeks a class-appropriate groom for his daughter. When his wife takes the kids and leaves him, and the dog dies, fate steps in and Titus is once more poor.
Die unerwartete Millionen-Erbschaft einer Tante verändert das bescheidene Leben des Briefträgers Titus Müller völlig. Eigentliche Erbin ist eine Hündin namens Ambrosia, nach deren Tod das ganze Vermögen an den Welttierschutzverband fällt. Titus gibt seinen Beruf auf, baut sich und seiner Familie ein Palais, sucht einen standesgemäßen Schwiegersohn. Als ihn daraufhin seine Frau mit den Kindern verläßt, und der Hund stirbt, folgt ein Schicksalsschlag dem anderen und plötzlich ist Titus wieder arm.
Heinz Erhardt plays bank director McLaughlin, who wants to make his lifelong dream of becoming an actor come true. And when he secretly carries out that wish at a small theatre, things go wrong in the typical Heinz Erhardt style.
In diesem Film spielt Heinz Erhardt den Bankdirektor Mc. Laughlin, der endlich seinen eigentlichen Berufstraum verwirklichen möchte - die Schauspielerei. Als er an einem kleinem Theater anfängt heimlich diesen Traum in die Tat umzusetzen, führt das natürlich zu Verwicklungen im typischen Heinz Erhardt-Stil.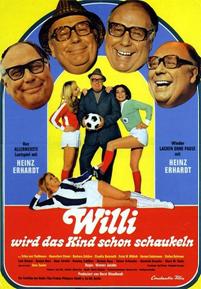 WILLI WIRD DAS KIND SCHON SCHAUKELN (1972)
President of the soccer club Willi Kuckuck has big problems: His club, 1 FC Jungborn, is on the decline. And to make matters worse, they're in debt, too. If Willi can't raise 15,000 Marks within two weeks, the team's soccer field will be converted into a junkyard! In his desperation, the skilled photographer resorts to a clever trick: Willi has three daughters and a rich sister in Brazil. The sister's promised to fork over a large sum of money if her nieces marry ... or, at least, can be convinced of it happening. Willi's already swindled two dowries out of the generous woman by sending Elvira phony wedding pictures, which he was able to do courtesy of manipulated photo montages (sorry, no Photo Shop back then). Now, Willi's youngest daughter Constanze is due to be "married off". Unfortunately, Elvira's let Willi know that she's coming for a visit. Willi's desperate. He begs his daughter to pull the wool over her aunt's eyes and tell her, that she's already married. And so, now the hunt for the alleged husband begins ... along with all the expected chaos.
Fußballvereinspräsident Willi Kuckuck hat große Sorgen: Sein Club, der 1. FC Jungborn, ist vom Abstieg bedroht. Zu allem Übel ist der Verein auch noch hoch verschuldet. Bringt Willi nicht binnen zwei Wochen 15.000 Mark auf, wird das Spielfeld in einen Schrottplatz verwandelt. In seiner Not greift der gelernte Fotograf auf einen listigen Trick zurück. Immerhin hat er drei Töchter. Und eine reiche Schwester in Brasilien. Die überweist jedes Mal eine stolze Summe, wenn eine ihrer Nichten unter die Haube kommt - wie sie jedenfalls glaubt. Zweimal schon hat Willi die Mitgift erschwindelt, indem er Schwester Elvira ein gefälschtes Hochzeitsfoto geschickt hat, das er zuvor mittels Fotomontage manipulierte. Nun ist also Willis jüngste Tochter Constanze an der Reihe. Doch dummerweise kündigt Elvira diesmal ihren Besuch an. Willi ist völlig verzweifelt! Er fleht seine Töchter an, ihrer Tante aus Übersee vorzugaukeln, sie seien tatsächlich verheiratet. Schnellstmöglich müssen die entsprechenden Gatten her - das Chaos nimmt seinen Lauf.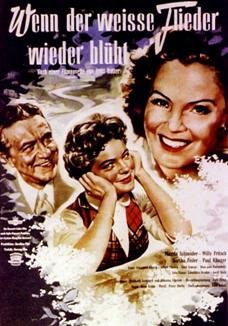 WENN DER WEISSE FLIEDER WIEDER BLUHT (1953)
Therese and Willy have been married for a year already, but the sparks are still flying. While the unemployed Willy is still hoping for a chance to prove himself as a singer, Therese barely earns enough as a seamstress to keep house and home for herself and her husband. When one day the inevitable fight about money takes place, Willy packs his suitcase and leaves Therese. Now rid of the penniless love of her life, Therese finds solace with her friend Peter. Jumping 15 years ahead, Therese now owns a renovated fashion salon and is just about to marry Peter after a very long engagement. One day, Willy shows up, who in the interim has become the famous Bill Perry. After being away for more than a decade and a half, he's determined to win back his wife, never-you-mind that she's moved on and is in love with another man. Daughter Evchen somehow feels the need to stick her nose into something that's none of her business and ensures everyone's happy in the end (except the bank which foreclosed on their home 15 years earlier and sold it for pfennigs on the Mark).
Therese und Willy sind seit einem Jahr verheiratet, doch ständig fliegen die Fetzen. Während der arbeitslose Willy auf eine Chance als Sänger hofft, verdient Therese als Schneiderin gerade genug, um den Unterhalt für sich und ihren Mann zu sichern. Als es zum großen Krach kommt, packt Willy seine Koffer und verlässt Therese. Trost findet die verlassene Frau nur bei ihrem Freund Peter. 15 Jahre später besitzt Therese einen renommierten Modesalon und steht kurz vor der Hochzeit mit Peter. Eines Tages taucht der inzwischen als Bill Perry berühmt gewordene Willy auf, fest entschlossen, seine Frau zurückzugewinnen. Da nimmt Tochter Evchen die Sache in die Hand und sorgt dafür, dass am Ende jeder Topf den richtigen Deckel findet.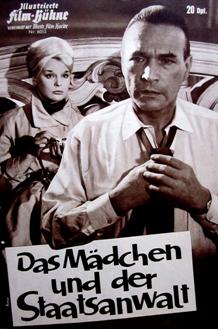 DAS MADCHEN UND DER STAATSANWALT (1962)
The minor child Renate gets a visit from her adult boyfriend and her mother is promptly accused of matchmaking. Thanks to the unwelcome and merciless intervention of the state's prosecutor, she's thrown in prison. When Renate pays a visit to the prosecutor to ask for mercy for her mother, his moral compass starts to falter. This story seems like something out of a cheap novel you'd buy from the corner drugstore, but is actually an accurate reflection of the spiritual and moral climate of the time of the economic revival in Germany after the Second World War.
Die minderjährige Renate hatte Besuch von ihrem Freund. Prompt wird ihre Mutter der Kuppelei bezichtigt und muß auf Intervention des unbarmherzigen Staatsanwalts ins Zuchthaus. Als Renate den Ankläger wegen eines Gnadengesuchs aufsucht, gerät dessen Moralkodex ins Wanken. Die Geschichte scheint einem Groschenroman entliehen, ist jedoch auch ein kleines Dokument des geistig-moralischen Klimas der Wirtschaftswunderrepublik.
A north-country chimney sweep standing for Parliament is opposed by a local bigwig. His campaign is imperiled when his artist son, Tony, falls in love with a girl who has reason to hope that the bigwig will be elected.
.
.
.
.
.
.
.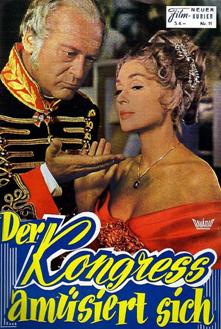 DER KONGRESS AMUSIERT SICH (1966)
Vienna, the Fall of 1814: Napoleon has been beaten and lives in exile on Elba. The Austrian Foreign Minister, Prince Metternich, the most-powerful man and puppetmaster in Europe, has invited all of Europe to a "Viennese Congress" to negotiate the restructuring in Europe. Metternich is a fox and superbly skilled in the arts of diplomatic intrigue. His only serious "competition" is his French opposite, Talleyrand, likewise a gifted schemer, who's successfully navigated -- and survived -- both the French Revolution and France's successive governments. While Metternich is endeavoring to convince the continent's rulers to restore the equilibrium in Europe which existed before Napoleon, he's likewise gallantly courting actresses and countesses, as both taste and diplomatic necessities dictate. Tsar Alexander, likewise a sensualist, is easy prey for a pretty secret agent, whom Metternich has sicced on the Russian to keep him in check. Even Mrs. Metternich isn't averse to causing trouble for an Hungarian lover. Everyone's rushing from party to party --- which, of course, includes the great Viennese Court Ball, during which a scandal almost breaks out: Because the Tsar has so ordered, a waltz is played, even though this dance is considered highly immoral and officially banned. Then there's one of Metternich's love letters to a favorite of his, which threatens to bring down the mighty official. Fortunately, his rather intelligent and clever wife has something to say about that, too.
Wien im Herbst 1814: Napoleon ist geschlagen und nach Elba verbannt. Der österreichische Außenminister Fürst Metternich, mächtigster Mann und Strippenzieher im Europa, hat die europäischen Länder zum "Wiener Kongress" geladen, um über die Neuordnung Europas zu verhandeln. Fürst Metternich ist ein Fuchs, mit allen diplomatischen Wässerchen gewaschen, nur in dem französischen Kollegen Talleyrand, einem begnadeten Intriganten, der es verstanden hat, die Französische Revolution und mehrere Herrscher zu überleben, hat er einen ernst zu nehmenden Gegner. Während sich Graf Metternich bei den Herrschern Europas um die Wiederherstellung des Gleichgewichtes unter den Ländern bemüht, ist er gleichzeitig galanter Liebhaber von Schauspielerinnen und Gräfinnen, wie es Geschmack und diplomatische Notwendigkeit gerade erfordern. Zar Alexander, ebenfalls ein Genussmensch, ist eine leichte Beute für eine der hübschen Geheimagentinnen Metternichs. Und Frau Metternich ist ebenfalls nicht abgeneigt, einer Schauspielerin den ungarischen Geliebten abspenstig zu machen. Dabei eilen alle von Fest zu Fest - und natürlich zum Fest der Feste, dem Wiener Hofball, auf dem es zu einem Beinahe-Skandal kommt: Weil der Zar es befiehlt, wird zum Walzer aufgespielt, obwohl dieser Tanz als höchst unmoralisch gilt und offiziell verboten ist. Ein Liebesbrief Metternichs an eine seiner Favoritinnen droht ihm beinahe zum Verhängnis zu werden. Doch da hat auch die intelligente Gattin ein Wörtchen mitzureden.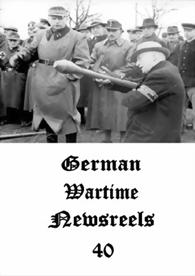 GERMAN WARTIME NEWSREELS 40 (2014) *improved *
Updated and improved as of February 2017, this revised disc includes subtitling which does not extend three lines without being split; tighter and cleaner translating; and some video improvements.
..
..
..
.
.
.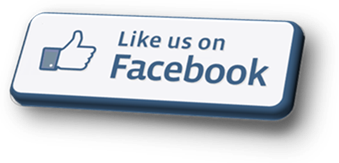 Thank you and the best to all of you,
RAREFILMSANDMORE.COM