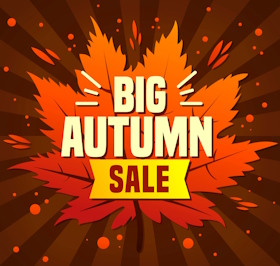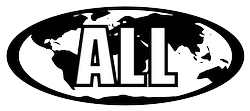 Our DVDs are "all regions"
and will play in any DVD player
.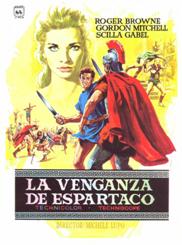 THE REVENGE OF SPARTACUS (1964)
Friends of Spartacus achieve revenge on the plotter who tries to make political capital out of a rumor that he is still alive.
An advice columnist, in the midst of getting a divorce, begins receiving threatening notes from an anonymous stalker. Meanwhile, members of her group therapy session are being murdered by an unknown assailant.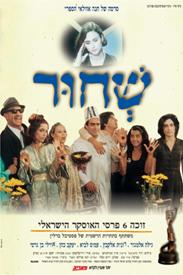 SH'CHUR (1994) * with switchable English, French and Hebrew subtitles *
Cheli, a successful Israeli television personality, receives news that her father has died and she must immediately return to her childhood home for the funeral. She prepares for the journey and brings her young daughter Ruth, who is autistic. Along the way, Cheli is forced to pick up her older sister Pnina from the institution, where she has resided since young adulthood. As the three women make their way back to the town of Cheli's youth, she is overcome with memories of her 1970s childhood. At 13, Cheli, then Rachel, was an ambitious young girl chafing at the role assigned to her in her Moroccan immigrant family. The family is dysfunctional and each sibling experiences trouble living up to its expectations. Her mother and older sister Pnina, who is both developmentally disabled and an extremely potent medium, attempt to remedy these problems with sh'chur (traditional magic rituals). Rachel's brother, Avram, is put on leave from his kibbutz, which has threatened to send him to a psychologist for peeing his bed nightly. When her older brother Shlomo spots sister Zohara cavorting with a boyfriend, the family comes to the decision that it is time for her to be married.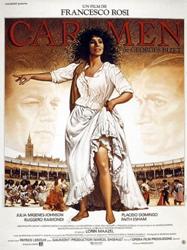 CARMEN (1984) * with switchable English and Spanish subtitles *
This cinematic version of Bizet's opera opens with the closing moments in a bullfight, where a bull, driven to exhaustion through blood loss, is "mercifully" put out of its misery with a thrust of the sword and the "heroic" animal abuser is hailed by the bloodthirsty crowd. If you can get past this unnecessarily brutal opening, the rest of the film is set in 1820s Spain, where the soldier Don José falls in love with the fiery and charismatic factory worker Carmen. Conflicts and grievances multiply, however, as it becomes apparent their views on love and commitment are fundamentally incompatible.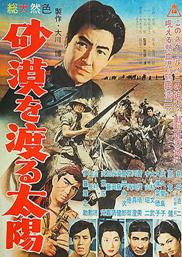 THE SAND CITY IN MANCHURIA (1960) * with switchable English subtitles *
During the war years, a Japanese doctor goes to live among the poor Chinese --- in this case, in Manchuria --- in order to do good where it is most needed. He wants to help make the proclaimed Co-Prosperity Sphere come true, by showing that the Japanese are not just occupiers of conquered territory, but do in fact intend to do good. He even dresses like a Chinese man to help make the point. Unfortunately, the rest of the Japanese are, in fact, interested only in humiliating or getting rich off of the Chinese and Manchurians.
This gritty, atmospheric war movie dramatizes a chapter of World War II history in which 10,000 Japanese soldiers, fearing execution if they surrendered, disobeyed their own superiors' orders and barricaded themselves in Manila's Intramuros section along with a thousand or so unfortunate civilians. Trying to wear down the Japanese resistance is an American officer, who's carrying a lot of guilt from a previous mission gone wrong.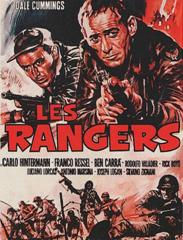 RANGERS ATTACK AT HOUR X (1970)
A special forces operative is smuggled into a German POW camp with orders to blow up a nearby villa being used by the Nazis to house a secret weapons program.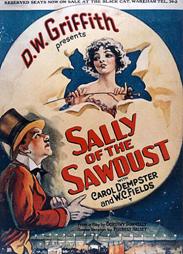 TWO FILM DVD: SALLY OF THE SAWDUST (1925) + ALADDIN AND THE WONDERFUL LAMP (1917)
SALLY OF THE SAWDUST (1925):
Because she married a circus performer, Judge Foster casts out his only daughter. Just before her death a few years later, she leaves her little girl Sally in the care of her friend McGargle), a good-natured crook, juggler and fakir. Sally grows up in this atmosphere and is unaware of her parentage. McGargle, realizing his responsibility to the child, gets a job with a carnival company playing at Great Meadows, where the Fosters live. A real estate boom has made them wealthy. Sally is a hit with her dancing. Peyton, the son of Judge Foster's friend, falls in love with Sally. To save him, the Judge arranges to have McGargle and Sally arrested.
ALADDIN AND THE WONDERFUL LAMP (1917):
The story of Aladdin and the Princess Badr al-badr's adventures as told through child actors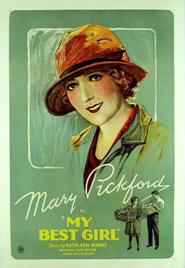 TWO FILM DVD: MY BEST GIRL (1927) + NUMBER PLEASE (1920)
MY BEST GIRL (1927):
The film starts out at The Merrill Department store, where a very exhausted stockgirl named Maggie Johnson is given a moment to attend to the sales counter. There she encounters a charming, handsome man, who pretends to be interested in purchasing some children's toys, but, after many humorous demonstrations by Maggie, the manager comes over and gives the man his time card. The man is Joe Grant, the son of the owner. To prove to his father he is ready for his engagement, he has taken a job of stockboy under an assumed name. Annoyed, Maggie takes Joe back to the stockroom and tells him to get to work. He is so inept that she calls him, 'The Dumbest Stockboy in the World' though she promises to take him under her wing, much to his amusement. A few days later, after her shift, Maggie is outside waiting for Joe. She appears to have a crush on him. Some of her coworkers tease her, but eventually warn her that Joe is coming, causing Maggie to hop on her ride home from work: the back of an open truck.
NUMBER PLEASE (1920):
While at an amusement park, trying vainly to forget the girl he has lost, a young man sees the girl with her new boyfriend. When her dog gets loose in the park, both suitors have to help her catch it. The girl's uncle, a balloonist, gives her a pass for two in his balloon, provided that her mother approves. She then offers to take along the first of her admirers, who is able to get her mother's consent. The girl's new boyfriend races to her house to get the mother's permission, while the young man tries to telephone her. The young man faces crowded phone booths, gossiping operators, a crying baby and other obstacles in his effort to reach the mother first.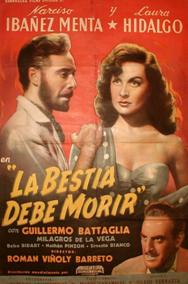 THE BEAST MUST DIE (La Bestia debe morir) (1952) * with switchable English and Spanish subtitles *
A writer of murder novels adopts a new identity to track down the hit-and-run driver, who killed his son. Along the way he falls in love with a beautiful film star, and a series of disastrous complications take their course.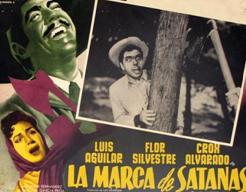 THE MARK OF SATAN (La Marca de Satanas (1957) * with switchable English subtitles *
Residents of a formerly peaceful pueblo first fall victim to a mysterious killer, who uses a large ax to hack a couple of unfortunate locals to death. Thereafter, encounters with a ghost and the walking dead take place. Soon, the grief-stricken brother of one of the victims rides into town, determined to discover whomever is responsible for such gruesome acts ... but not before he comes face-to-face with evil.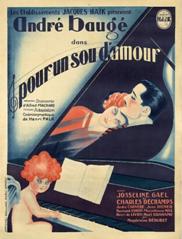 FOR ONE CENT'S WORTH OF LOVE (1932) * with switchable English and French subtitles *
Wanting to be loved for himself, billionaire Jacques Mainville goes to Poitou to meet Françoise: a young woman who's published a marriage ad in the magazine Venus under the pseudonym, La dame bleue. In this ad, she wrote, "A penny of love would be enough for me, as long as it was sincere." To be sure that Françoise is not interested in his fortune, Jacques Mainville pretends to Jean Montival's secretary and asks the latter to try to seduce the young Poitevine, by showing her his hundreds of millions.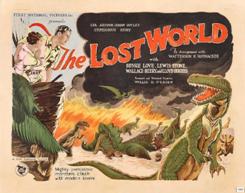 TWO FILM DVD: THE LOST WORLD (1925) + AMONG THOSE PRESENT (1921)
THE LOST WORLD (1925):
From a lost expedition to a plateau in the borders of Peru, Brazil and Colombia, Paula White brings the journal of her father, explorer Maple White, to the eccentric Professor Challenger in London. The journal features sketches of dinosaurs, which is enough proof for Challenger to publicly announce that dinosaurs still walk the earth. Met with ridicule at an academic meeting at the Zoological Hall, Challenger reluctantly accepts a newspaper's offer to finance a mission to rescue Maple White. Professor Challenger, Paula White, sportsman Sir John Roxton, news reporter Edward Malone (who is a friend of Roxton and wishes to go on the expedition to impress his fiancée), a skeptical professor Summerlee, an Indian servant Zambo, and Challenger's butler Austin leave for the plateau. At their campsite at the base of the plateau, the explorers are shocked when a large rock falls, sent their way by an Apeman perched on top of an overhead ledge. As the crew look up to see their attacker, Challenger spies overhead a Pteranodon (mistakenly calling it a Pterodactylus) killing and eating a young Toxodon which proves that the statements in Maple White's diary are true.
AMONG THOSE PRESENT (1921):
Mrs. O'Brien is eager to be accepted as part of high society, so she's hosting a fox hunt as part of her plans. Her husband and daughter, though, have no interest in society affairs. Mrs. O'Brien wants to invite Lord Abernathy to the hunt and mentions this to the "society pilot", who is advising her. But this woman and a confederate are merely using Mrs. O'Brien and the hunt for their own purposes.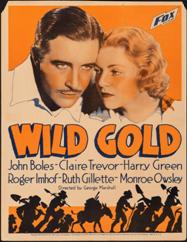 TWO FILM DVD: WILD GOLD (1934) + TANNED LEGS (1929)
WILD GOLD (1934):
A young man, desperately in love with a nightclub singer, sees an opportunity to spend some time alone with her, when they're traveling through the Nevada gold country. And how does he do that? Why, he does what every normal boy would do: he removes the carburetor from her car and throws it in the river, stranding them there. They wind up staying at the cabin of a crusty old prospector, and soon the manager of a nightclub act shows up with his bevy of beautiful showgirls. Things get weirder from there.
TANNED LEGS (1929):
Peggy is the daughter of Mr. Reynolds and his wife Sophie. Although married, both of the elder Reynolds are having romantic interludes with younger people. In addition, Peggy's sister, Janet, is infatuated with Clinton Darrow, a ne'er-do-well, who is only interested in the Reynolds' money, not in Janet. Peggy is in the only normal relationship with her boyfriend, Bill. While at a seaside resort, Peggy attempts to get all of her family members back in line. However, things become convoluted as Mr. Reynolds is about to buy some useless shares of stock, having been convinced by Lyons-King, as Darrow begins to blackmail Janet due to some rather juicy letters she sent to him. When Janet sneaks into Darrow's room, attempting to retrieve her letters, she is seen by her sister and Bill, who think she is sneaking in for other reasons. (And this is a comedy?!?)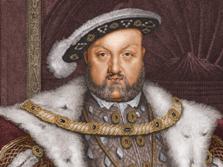 HENRY VIII (1979) * with switchable English subtitles *
Henry VIII is a proud and wilful monarch who defies Rome's ban on divorce to marry his mistress Anne Boleyn. Cardinal Wolsey, the Powerful Lord Chancellor of England, attempts to bend Rome to the king's wishes in the matter of the divorce of Catherine of Aragon, so Henry can marry Anne Boleyn. Later, near death, he repents his unpriestly activity. After Henry divorces her, Catherine is sent to Kimbolton Castle. Anne marries Henry and becomes his queen.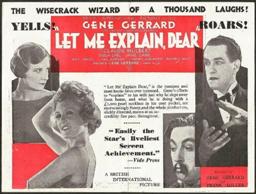 TWO FILM DVD: LET ME EXPLAIN, DEAR (1932) + AFTER DARK (1932)
LET ME EXPLAIN, DEAR (1932):
A man tries to fake an accident in order to claim insurance money, but things soon go awry.
AFTER DARK (1932):
Hugh has some valuable jewels stolen. They're hidden in the back of an old clock in an antique shop. When the thieves return for them, the clock has been sold! They trace it to a creepy country estate. When Hugh and the niece of one of the crooks also show up, things get hairy.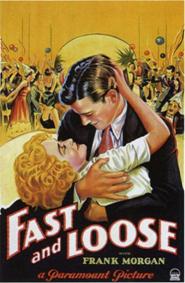 FAST AND LOOSE (1930) * with switchable English subtitles *
An amusing trifle from the early sound period, Fast and Loose concerns the wealthy Lenox family of Long Island, whose two spoiled adult children have fallen for a mechanic and a chorus girl, both decidedly lower class and unsuitable to marry into the family.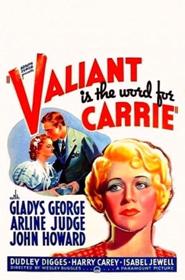 VALIANT IS THE WORD FOR CARRIE (1936)
Carrie Snyder is a prostitute, who is forced out of the Southern town of Crebillon after forming a friendship with a young boy named Paul. Paul's dying mother is unable to stop her son from visiting the woman. After Carrie leaves town, Paul runs away from his abusive father and meets a girl named Lady, who ran away from a burning trainwreck, not wanting to go back to the people she was living with. Carrie comes back for Paul and ends up taking Paul and Lady to New York with her. Carrie gets an apartment and starts a successful chain of laundries. Eventually, they become rich and Lady becomes attracted to Paul. Paul, however, feels obligated to take care of a young woman named Lili, whose brother's death he caused.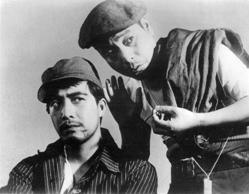 TWO FILM DVD: PASSING FANCY (1933) + WOMAN OF TOKYO (1933)
PASSING FANCY (1933):
Two Tokyo co-workers come across a destitute young lady in search of a place to live.
WOMAN OF TOKYO (1933):
Ryoichi and Chikako are brother and sister. They live together. Chikako works during the day in an office and at night, she prostitutes herself to fund her brother's studies at the university. Ryoichi doesn't know about his sister's secret life, but he is dating Harue, whose brother is a policeman.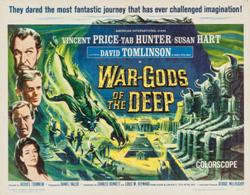 WAR GODS OF THE DEEP (1965) * with switchable English subtitles *
Around the turn of the century, American mining engineer Ben Harris is working on the Cornish coast in England, when he finds a body washed up on the beach. Ben makes inquiries at the nearby hotel. While talking to the hotelier's daughter --- fellow American Jill Tregellis --- a mysterious intruder appears, but then disappears. Later that night, Jill is kidnapped by strange creatures. Ben, Harold and Harold's Chicken (yeah, I just report the plot; I don't name the characters) follow a trail through a secret door into the caves under the house, where they are sucked into a pool. They emerge in a cavernous city on the ocean floor. The city was built by a race of ancients who survive only as these creatures. The city is now inhabited by a group of smugglers, led by a cruel and tyrannical captain, who's been down there since 1803 ... and due to the strange mixture of oxygen, has not aged in over a century.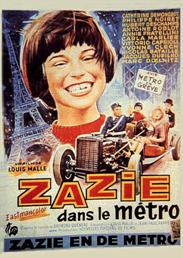 ZAZIE DANS LE METRO (1960) * with switchable English subtitles *
Zazie, a ten-year-old girl with sassy manners and trivial language, arrives from the provinces, impatient to discover the Paris metro. Her uncle Gabriel is waiting for her at the station and, to her disappointment, throws her straight into a taxi driven by his friend Charles and drops her off at the Turandot cafe. There, she meets Mado P'tits Pieds, a waitress with a big heart, her aunt Albertine, a model housewife, and other earthy figures. Zazie escapes to finally take a subway ride, but when she realizes that it is closed due to a strike, she starts to cry.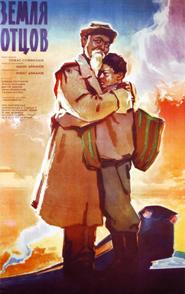 LAND OF THE FATHERS (1966) * with switchable English subtitles *
An old man decides to look for his dead son and bring his corpse back to bury him in the land of his ancestors. His son, a Kazak soldier, was killed in action somewhere in Russia. Along with his grandson, they go across the country and discover the harsh reality of the war.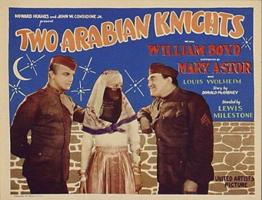 During the First World War, two American soldiers become trapped in no man's land. Expecting to die, W. Dangerfield Phelps III decides to fulfill his fondest desire: to beat up his sergeant, whom he's had to endure since boot camp. While they're brawling, the Germans sneak up and capture them. In a German prison camp, the two become friends, when Phelps takes responsibility for an unflattering caricature he drew of a guard, rather than let O'Gaffney take the blame. The two escape, stealing the white robes of Arab prisoners to blend in with the snow. However, they encounter (and are forced to join) a group of similarly garbed Arab prisoners being sent by train to Constantinople.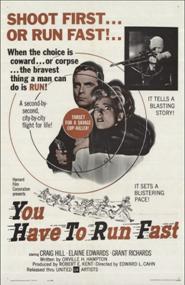 TWO FILM DVD: YOU HAVE TO RUN FAST (1961) + TRAIN TO ALCATRAZ (1948)
YOU HAVE TO RUN FAST (1961):
One night in the big city, two hoodlums arrive at the open-all-hours surgery of Dr. Roger Condon, bringing with them the savagely beaten cop, Lou Miles. Condon soon discovers that the patient has died and calls the cops. Lt. Dan Carbo shows Condon the usual mugshots, and Condon identifies the hoods as Jay Roccoand Big Jim Craven. Carbo puts out an APB, and Rocco is soon caught, but Craven escapes. Condon attempts to carry on with his life, but when the cop guarding him is killed by one of Craven's men, he realizes he has to go on the run from Craven, who's clearly desperate to eliminate the witness, who can pin Miles's death on him.
TRAIN TO ALCATRAZ (1948):
A train en route to Alcatraz Federal Penitentiary carries a prison car filled with men planning and hoping for an escape, while the police do all they can to contain them. When the train stops at Varneyville, future Alcatraz inmate Tommy Calligan is loaded onto the prison car, where he is introduced to his fellow prisoners including Doug Forbes and Bart Kanin, a personal enemy of Tommy's. After Tommy acquaints himself with the men in the car, he relates to Forbes the story of how he came to loathe Kanin: Tommy is out on parole after doing time for petty thefts. Wanting a fresh start with life, he gets a job as a mechanic. One day at the shop, Tommy's old girl friend, Virginia Marley, shows up with Kanin. Using her charm on Tommy, Virginia lures him into Kanin's underworld business as a runner, gives him a gun for his protection and instructs him to work under Kanin's man, Marty Mason. This go well until one day, when the police, who have suspected Tommy, move to arrest him.
TWO FILM DVD: TRAPPED BY THE MORMONS (1922) + TWELVE MILES OUT (1922)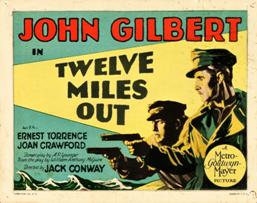 TRAPPED BY THE MORMONS (1922):
Isoldi Keene, a Mormon with mesmeric powers, has set his sights on middle-class Manchester girl Nora Prescott. Although Nora is engaged to a sailor, Isoldi approaches her one morning on her way to work and uses his hypnotic stare to disarm her. His plan – apparently part of an organized Mormon plot – is to lure her away to become yet one more innocent enslaved in the sect's harems back in Utah. Isoldi consolidates his power over her by staging a phony resurrection-from-the-dead – which for added disreputability takes place in a Gypsy caravan. Despite the furious opposition of her crippled father, Nora ditches her fiance Jim and leaves with the sinister foreigner. Jim engages a detective and goes in pursuit, waiting for an opportunity to rescue her. At the house where the Mormon elders plot their evil schemes, Isoldi's strangely jealous "sister" Sadie reveals she is actually Isoldi's first wife, and she resents his having chosen Nora to become her co-spouse.
TWELVE MILES OUT (1927):
Jerry always wins in his rivalry with Red over women, gunrunning, and diamond smuggling. While running booze into the U.S. during Prohibition, Jerry seizes Jane's seaside home. When she tries to turn him in, he kidnaps her and her fiance John. Jane, now in love with Jerry, must watch as Jerry and Red shoot it out onboard Jerry's boat.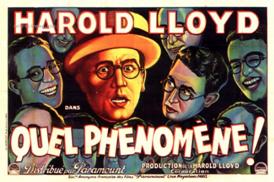 TWO FILM DVD: WELCOME DANGER (1929) + WHY WORRY (1923)
WELCOME DANGER (1929):
Harold Bledsoe, a student of botany, is traveling by rail to San Francisco, where the captain of police has sent for him to help investigate a crime wave in the city's Chinatown district. Since Harold is the son of San Francisco's former police captain, municipal authorities hope he will be as skilled as his father in solving crimes. Also traveling to the city, but by car, are two people unknown to Harold: Billie Lee and her little brother Buddy, who is in dire need of having his lame leg treated in San Francisco by "the famous Chinese physician" Dr. Chang Gow. During a brief train stop in Colorado, Harold has his photograph taken at a vending machine. He is surprised to see in the print the face of an attractive woman next to his. Actually, Billie Lee had taken her photo at the same machine before Harold, but the film failed to develop properly, thus leaving her image on his double-exposed print. Harold's train halts again later for a minor repair; and while waiting outside the passenger car, he sees an unusual blossom on a nearby tree. He goes to fetch it but is unable to reach high enough, so he stands on the back of a cow. Suddenly, the train's whistle blows, which causes the cow to bolt with Harold holding on desperately. The animal soon throws him off on a dirt road where Billie and Buddy's old car sits with an apparent engine problem.
WHY WORRY (1923):
Harold van Pelham is a young, wealthy American businessman, who obsesses constantly about his health, believing he is deathly sick, while, in reality, he is perfectly fine. Determined to improve his physical condition with an extended rest in a "tropical" climate, Harold travels by passenger ship with his valet Mr. Pipps and personal nurse from California to "Paradiso", a small South American island off the coast of Chile. Once in Paradiso, Harold doesn't find the pea
ce and seclusion he is desperately seeking; instead, he stumbles into the midst of a revolution against the island's republic.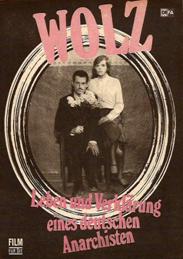 WOLZ – LIFE AND ILLUSIONS OF A GERMAN ANARCHIST (1974) * with hard-encoded English subtitles *
Returning from the frontlines of WWI, where he developed an unquenchable hatred for the Capitalist war profiteers, Ignaz Wolz comes home to Germany and starts his own revolution in 1919. Together with some supporters, he robs the wealthy estate holders and factory owners and distributes their money to the poor. He declines, however, to become a part of the organized struggle led by the Communists and soon falls out with one of his former comrades, the fanatical Red, Ludwig. Soon, he ends up in prison for his deeds and after seven years, is released because of mass protests. He then discovers he is unable to fit in anywhere.
Der Soldat Ignaz Wolz entwickelt nach dem Ersten Weltkrieg unbändigen Hass auf die kapitalistischen Kriegsgewinnler und startet 1919 seine eigene Revolution: Mit einigen Anhängern enteignet er Grund- und Fabrikbesitzer und verteilt die Reichtümer in der armen Bevölkerung. Aus dem organisierten Klassenkampf hält er sich aber heraus und kann sich mit einem ehemaligen Kameraden, dem Kommunisten Ludwig, nicht auf eine Zusammenarbeit einigen. Nach weiteren Einzelaktionen landet er im Zuchthaus. Sieben Jahre später wird er aufgrund von Massenprotesten freigelassen, kann sich aber nun erst recht in keine Strukturen mehr einfügen.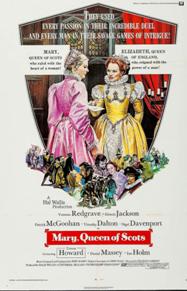 MARY, QUEEN OF SCOTS (1971) * with switchable English subtitles *
Following the death of her husband Francis II of France in 1560, Mary, Queen of Scots, returns to her native land. Though fearless, unselfish, and very beautiful, the young queen faces many challenges. Just as in neighboring England, the Protestant faith has been embraced by many nobles of Scotland; in addition, the Catholic Mary has to deal with her half-brother's ambitions for rule. He suggests that Mary enjoy herself in Scotland and pass the time with dancing and feasting. Her half-brother wants to rule Scotland, while the lovely but inexperienced Mary becomes a figurehead. Fearing that Mary has ambitions for England's throne, Elizabeth I of England decides to weaken her claim by sending her favorite, the ambitious Robert Dudley, to woo and marry Mary. She promises that Mary will become her heir, if she agrees to the marriage. Sly Elizabeth also sends the younger, dashing, but weak and spoiled, Lord Darnley from a powerful Catholic family. Tempted by the handsome Darnley, Mary impulsively chooses him for marriage.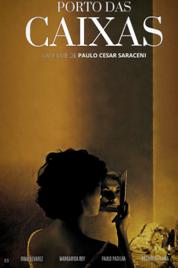 PORTO DAS CAIXAS (1963) * with switchable English subtitles *
Irma can only think about getting rid of her cowardly and dirty husband. She seeks out lovers not to commit adultery or for pleasure, but to find an accomplice to kill her husband.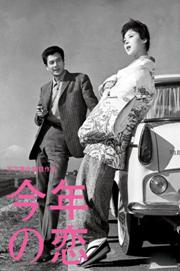 THE CROWDED STREETCAR (1957) * with switchable English subtitles *
Tamio Moroi graduates from a prestigious university and obtains a job at the Camel Brewery in a distant town. He is keen to work hard, but is warned to take it easy and just appear as if he were working. He receives a letter from his father saying that his mother is going crazy. After hiring a psychiatric student from his university to investigate his mother, she comes to visit him to tell him that it is really his father, who is going insane. His university girlfriend, Miss Iki, visits him in his bleak dorm, after losing her teaching job, but he cannot afford to marry her.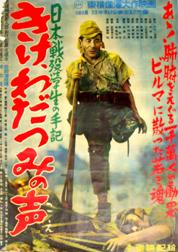 LISTEN TO THE VOICES OF THE SEA (1950) * with switchable English subtitles *
Burma during the last weeks of World War II: The remnants of a Japanese infantry unit are joined by Private Oki, whose own unit has been destroyed. Oki turns out to be the former University professor of some of the soldiers, many of which are drafted students. He is bullied by the sadistic adjutant of the commanding Lieutenant Kishino, himself an uneducated man, who dislikes students and academics. Close to the edge of starvation, a group of soldiers, led by squad leader Aoji, steal and slaughter the Lieutenant's horse. Upon discovery, Aoji is beaten, while the adjutant uses the incident as a pretence to execute Private Kawanishi, who overtly opposes the war. When the soldiers are sent out to battle against an outnumbering enemy, the wounded are left behind to commit suicide with hand grenades.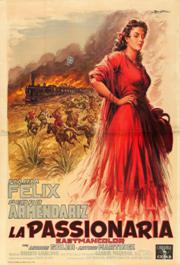 LA ESCONDIDA (1956) * with switchable English subtitles *
The story revolves around a rural couple, Gabriela and Felipe, madly in love, but oppressed by poverty and the injustices of a society, in which the local landowner has complete power over them. She makes a living selling water to passing trains and makes full use of her extraordinary beauty in doing so. The local women resent her for this to the point of stoning her. He's a revolutionary, waiting for the right moment to take up arms. She's burning with love for him and wants to get married right away, because she's superstitious something will happen to separate them and fears once they're separated they'll lose each other. He and his father finally agree to the marriage – she'll move in with the family and they'll somehow manage feeding one extra person — when he's sent on a mission. She steals some money from the company shop to go with him. She's not seen, but the shop manager wants sex with her, in exchange for his silence, as she's the only one who could have done it.

You may have missed these titles
LIEBE MUSS VERSTANDEN SEIN (1933) *IMPROVED VIDEO*
This movie has a lot of slapstick and puns. She's a secretary for an import business. Her boss, played by Max Gulstorf, has entrusted her with his money to put in the bank. After getting into an argument with someone on the street, she ends up getting to the bank after it closes. The wind blows the money away. Fortunately, passersby pick up most of it and give it to her. She runs back to her job only to find that her boss has gone home. She runs to her boss' home and his butler informs her that he's at a hotel. She takes a train to the city where the hotel is. She asks the clerk, whether her boss has shown up. Discovering that he's not going to show up until the next day and short on money, she sneaks into a hotel room to spend the night. And so on, and so on ... Lots of witty humor and slapstick a la Hal Roach.
Die Stenotypistin Margit Raday hätte gerne einen kleinen Gehaltsvorschuss, aber ihr Chef, der Fabrikant Bruno Plaumann hat für derlei Anliegen kein Gehör. In Gedanken ist er schon in Dresden, wo er ein Patent für eine neuartige Fernsteuerung erwerben will. Die Anzahlung dafür soll ausgerechnet Margit zur Bank bringen. Mit 3.000 Mark unterm Arm macht sie sich auf den Weg. Doch da sie länger vor dem Schaufenster eines schicken Modegeschäfts stehen bleibt, kommt sie zu spät zur Bank. Was nun? Plaumann ist schon weg, fest überzeugt, dass die Anzahlung geleistet ist und damit einem Vorkaufsrecht nichts mehr im Weg steht. Margit hat keine Wahl: Sie muss nach Dresden reisen, um ihrem Chef alles zu beichten. In Plaumanns Hotel angekommen erfährt sie, dass dieser eine Autopanne hat und erst später eintrifft. Völlig erschöpft schleicht sie sich in ein leerstehendes Zimmer und schläft sofort ein. Sie hat ein böses Erwachen, als plötzlich Peter Lambach, der Ingenieur und Erfinder der begehrten Fernsteuerung, vor ihr steht. Es ist nämlich sein Zimmer, in dem Margit sich niederließ. Bevor sie ihm alles erklären kann, flammt ein Blitzlicht auf – Bobby, der eifersüchtige Vetter von Lambachs Verlobter Ellen, hat ein vermeintlich kompromittierendes Foto geschossen. Jetzt sitzen sie beide in der Patsche ...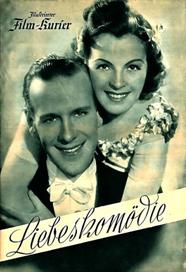 LIEBESKOMODIE (1943) *IMPROVED VIDEO*
Although Christel Schonbach is an attractive, young woman and a highly talented painter to boot, she just can't seem to find success. One day, she decides to follow the oft-heard advice of making her way to the top by lying a little. She tells her old schoolfriends, who always treat her condenscendingly, that her lover is the famous operetta composer Attilio Paterner. But this little lie has far-reaching consequences. Like a wildfire, the rumor spreads around to the point that Paterner's friend and librettist Paul Steffens hears about it.
Obwohl Christel Schönbach eine reizende junge Dame und dazu noch eine hochbegabte Malerin ist, will sich Erfolg einfach nicht einstellen. Eines Tages befolgt sie den oft gehörten Rat, sich durch ein paar Schwindeleien nach oben zu mogeln. Sie erzählt ihren alten Schulfreundinnen, von denen sie stets etwas herablassend behandelt wird, dass sie die Geliebte des berühmten Operettenkomponisten Attilio Paterner sei. Diese kleine Lüge hat weitreichende Folgen. Wie ein Lauffeuer verbreitet sich das Gerücht, bis auch Paterners Freund und Librettist Paul Steffens davon hört.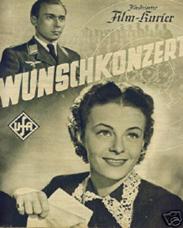 WUNSCHKONZERT (1940) * with switchable English subtitles *
During the 1936 summer Olympics in Berlin, the young Inge Wagner meets a Luftwaffe officer, Herbert Koch. After only a few days in each other's company, they fall hopelessly in love. However, before they can marry, Herbert is sent off to Spain as part of the Legion Condor to help Franco's side in the Spanish Civil War. Since the mission is secret, he can't tell anyone, even Inge, about his orders, nor can he make contact with anyone while in Spain. Finally, after suffering a bad wound in combat, Herbert writes Inge a letter, but this ends up getting lost in the mail. Not getting an answer back, Herbert becomes disappointed and decides not to write again. Inge, however, has not forgotten Herbert and is willing to wait for him.
Während der Olympischen Sommerspiele 1936 begegnen sich die junge Inge Wagner und der Fliegeroffizier Herbert Koch. Bereits nach wenigen Tagen verlieben sie sich ineinander. Sie schmieden Pläne für eine gemeinsame Zukunft. Doch bevor sie heiraten können, wird Herbert zur Legion Condor nach Spanien abkommandiert. Da die Mission strengster Geheimhaltung unterliegt, was ein Verbot von Briefkontakt in die Heimat einschließt, muss er abreisen, ohne Inge eine Erklärung geben und sich in der Folgezeit melden zu können.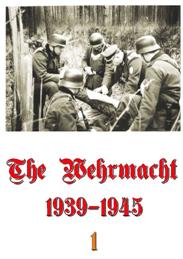 2 DVD SET: THE WEHRMACHT AT WAR (1939 - 1945)
Described in its day as the most efficient fighting force on Earth since the Roman legions (and some say today, they still can be considered as such), the German Army, which at its peak numbered 18,000,000 men, managed to vanquish or otherwise keep at bay most of the world's armies, which, collectively, outnumbered them. Even in the later years, when the overwhelming numerical and qualitative superiority of THREE industrial giants were poised against them in active battle, the Wehrmacht was still able to not only hold on, but at times to endanger the ultimate success of the Allies' plans against them.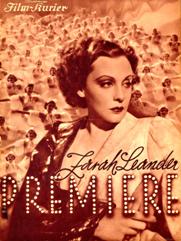 The Austrian musical Premiere showcases the talents of Swedish stage and screen star Zara Leander. It's a backstage drama with the action equally divided on both sides of the curtain. As Fraulein Leander prepares for opening night, her life is thrown into turmoil by a variety of romantic misadventures. But she manages to show up on stage at the appointed time, scoring a huge success. It was reported that, during the filming of Zara Leander's musical numbers, the audience (ostensibly made up of paid extras) broke into spontaneous applause; when the film premiered in Vienna, the first-night moviegoers did the same.
Ein zwielichtiger Finanzier, der Geld in ein Revuetheater investiert hat, wird während der Premiere in seiner Loge erschossen. Der Schuss kam von der Bühne – und Kommissar Helder macht sich mithilfe des Inspizienten noch während der Show an die Ermittlung des Täters. Unter Verdacht steht zunächst die Hauptdarstellerin Carmen, da der Ermordete sie bedrängte, außerdem ihr Bühnenpartner und Ex-Geliebter Fred, sowie die enttäuschte Lydia, die zugunsten Carmens aus dem Ensemble entlassen wurde. Pünktlich zum Vorstellungsende stellt Helder den Täter, und Carmen findet wieder mit Fred zusammen. Geza von Bolvary präsentierte Zarah Leander in ihrer ersten deutschsprachigen Filmrolle mit zahlreichen Gesangseinlagen und knüpfte damit an ihren enormen Theatererfolg an.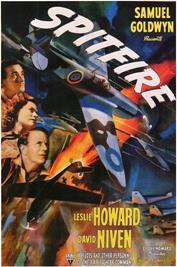 THE FIRST OF THE FEW (aka SPITFIRE) (1942)
A newsreel sets the scene for summer 1940, showing Nazi advances in Europe with England facing invasion and aerial attacks on the island increasing. On 15 September 1940, during the Battle of Britain, RAF Squadron Leader Geoffrey Crisp, the station commander of a Spitfire squadron, recounts the story of how his friend, R.J. Mitchell designed the Spitfire fighter. His pilots listen as Crisp begins with the 1922 Schneider Trophy competition, where Mitchell began his most important work, designing high speed aircraft. While watching seagulls with his binoculars, he envisions a new shape for aircraft in the future. Crisp, an ex-First World War pilot seeking work, captivates Mitchell with his enthusiasm and the designer promises to hire him as test pilot should his design ever go into production. Facing opposition from official sources, Mitchell succeeds in creating a series of highly successful seaplane racers, eventually winning the Schneider Trophy outright for Great Britain.
After a visit to Germany in the late 1930s and a chance meeting with leading German aircraft designer Willy Messerschmitt, Mitchell resolves to build the fastest and deadliest fighter aircraft. Convincing Henry Royce of Rolls-Royce that a new engine, eventually to become the famous Rolls-Royce Merlin is needed, Mitchell has the powerplant he requires. Faced the devastating news that he has only one year to live and battling against failing health, Mitchell dies as the first prototype Supermarine Spitfire takes to the skies. Crisp ends his account when the squadron is scrambled to counter a German attack, voicing a thanks to Mitchell for creating the Spitfire.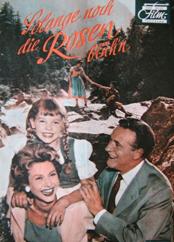 SOLANGE NOCH DIE ROSEN BLUH'N (1956) * improved picture *
The stressed-out pediatrician Helga Wagner is invited by her friend, the architect Richard Kuhn, for a weekend retreat at his country house in the Austrian Alps. As the two of them arrive in the mountains, Richard proposes to her. Helga, hoping only for a quiet weekend, but now ambushed with a sentence of marriage, protests. She has no intention of giving up her career. On the way back to the train station however, Helga gets to know nature boy and painter Michael and believes, she's fallen in love with him.
Die gestresste Kinderärztin Helga Wagner wird von ihrem Freund, dem Architekten Richard Kühn, für ein Wochenende in ein Landhaus in den österreichischen Alpen eingeladen. Als die beiden in den Bergen angekommen sind, macht Richard ihr einen Verlobungsantrag. Helga, die nur auf ein paar ruhige Tage gehofft hatte, protestiert, da sie ihren Beruf keineswegs aufgeben will. Auf dem Weg zurück zum Bahnhof lernt Helga jedoch den Naturburschen und Maler Michael kennen und glaubt, sich in ihn zu verlieben.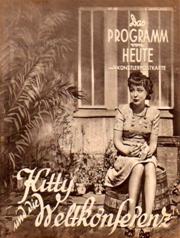 KITTY UND DIE WELTKONFERENZ (1939)
In the hotel "Eden" in Lugano, one of the many world conferences is taking place, which is organized every year, mainly to ensure its participants have a good time. Suddenly, the young manicurist Kitty ends up playing an important role at the conference. Because she's looking to make herself interesting, she seeks out new acquaintanceships. She meets a journalist looking for new things to write about; and she meets an English finance minister. She lies to the reporter, telling him she's the secretary of the minister. To the second, the lie doesn't work, for he is the minister. So he uses her for some political misadventures.
Im Hotel "Eden" in Lugano findet eine der zahlreichen Weltkonferenzen statt, die alljährlich, hauptsächlich zum Vergnügen ihrer Teilnehmer, veranstaltet werden. Plötzlich spielt Kitty, eine junge Maniküre, bei dieser Konferenz eine wichtige Rolle. Weil sie sich interessant machen will, sucht sie nach Bekanntschaften. So begegnet sie einem Journalisten auf der Jagd nach Neuigkeiten, aber auch dem englischen Wirtschaftsminister. Beim ersten schwindelt sie, sie sei die Sekretärin des Ministers. Beim zweiten zieht die Lüge nicht, denn er ist selbst der Minister. Also benutzt er sie, für ihn einige politische Abenteurer hinters Licht zu führen.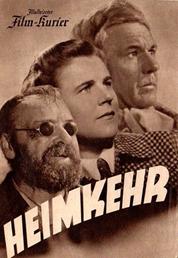 HEIMKEHR (1941) * improved picture quality *
It is 1939 and in the Wolyn Voivodeship in eastern Poland, where a German minority has settled for hundreds of years, the Volksdeutsche find themselves more and more alienated from an increasingly scared Polish population, who react to Hitler's threats with an amplified and hysterical nationalism. Dr. Thomas, a physician, is not allowed by the Poles to have his own practice and his daughter Marie, who herself becomes more radicalized by Polish abuse, watches in horror as the local German school is vandalized and desecrated by the town's Poles. Incensed, Marie protests the destruction of the school to the town's mayor, who flippantly suggests she either learn to become a good Pole or to leave the country altogether with her Landsmanner. Dismayed that nothing will be done to protect her people, Marie goes with her father and a friend to the region capital, Luck, to protest to higher authorities, who decline to hear their complaints as well. Deciding to stay in the capital in order to call on the court the next day, that evening they go to the cinema. They are accompanied there by her friend Karl Michalek, who was conscripted into the Polish army. At one point in the theatre, the Polish national anthem is played, which the Germans refuse to sing. For this, they are attacked and Marie's fiancee, Fritz, is badly injured. Rushing him to a local hospital, they are refused entry by the Poles and he dies outside in the streets. The acts of violence against the German minority continue to increase; Marie's father becomes the victim of an attack by Polish children, who shoot him in the face, and is blinded as a result. When the Germans meet secretly in a barn, in order to hear Hitler's speech of 1 September before the Reichstag, they are discovered, arrested and imprisoned. They are abused by the prison guards and are set to be executed the next morning. Will the Germans arrive in time to save them? Regardless of your point of view, this film is very moving and disturbing to watch.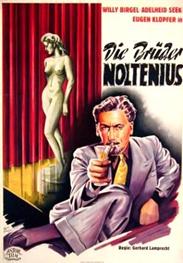 DIE BRUDER NOLTENIUS (1945) * improved picture quality *
Wolf Noltenius is a real globetrotter. Early on, this talented young man travelled far and wide, where he earned fame as a construction planner. He moved to Brazil; but one day, homesickness got the best of him. He spontaneously travelled back to his hometown to visit his brother Werner and his family. Wolf and Werner, who both went into the same profession, couldn't be any more different: the one is worldly and an experienced man-about-town; the other a small bourgeois.
Wolf Noltenius ist ein echter Weltenbummler. Schon früh hatte es den begabten jungen Mann in die Ferne verschlagen, wo er als Bauplaner große Erfolge feiern konnte. Bis nach Brasilien zog es ihn, doch eines Tages überkommt ihn das Heimweh. Kurzentschlossen reist er in seine Heimatstadt zurück, um seinen Bruder Werner und dessen Familie zu besuchen. Wolf und Werner, die beide den gleichen Beruf erlernt haben, könnten unterschiedlicher kaum sein: der eine ein welterfahrener, erfolgreicher Lebemann, der andere ein biederer Kleinbürger.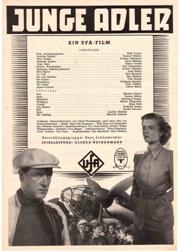 JUNGE ADLER (1944) * improved picture quality *
Director Brakke has good reason to be happy: he has just received the news that his son, Theo, won first place in the local boat race. To be sure, he had forbidden his son to take part in the competition, because the son's grades in school are substandard. In the end, Brakke sees no other way than to pull Theo from school and install him as an apprentice in his airplane manufacturing plant. Although Theo is received by the other 150 apprentices in a friendly fashion, he behaves in an arrogant and disrespectful tone towards them. He feels himself to be better than them, because his father is the director of the factory.
Eigentlich hätte Direktor Brakke Grund zur Freude. Soeben erhält er die Nachricht, dass sein Sohn Theo bei der örtlichen Ruderregatta den ersten Platz errungen hat. Allerdings hatte Brakke seinem Sohn die Teilnahme an der Veranstaltung verboten, da die schulischen Leistungen des Jungen alles andere als zufriedenstellend sind. Schließlich sieht Brakke keinen anderen Weg mehr, als Theo von der Schule zu nehmen und als Lehrling in seinem Flugzeugwerk unterzubringen.
The young art student Marianne has hopelessly fallen in love with her professor and caused him to have serious problems in his marriage. Thankfully, a friend closer to her age suddenly shows up and Marianne realizes there's more to life than changing her future husband's diapers, feeding him baby food, and going to bed at sunset. And so, she promptly falls out of love and rejoins the circle of wisdom only to be found in the young-at-heart and poor-of-wallet.
Die junge Kunststudentin Marianne verliebt sich hoffnungslos in ihren Professor und stürzt ihn damit in schwerwiegende Ehekonflikte. Aber da taucht zur rechten Zeit ein Jugendfreund der Verliebten auf, und sie erkennt, daß sie zu ihm und in den Kreis ihrer gleichaltrigen Freunde gehört.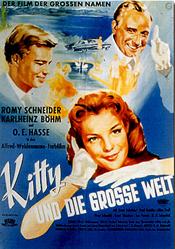 KITTY UND DIE GROSSE WELT (1956)
Conference city Geneva: Once again, the great figures of European political life are meeting in this hectic city. All of that, however, means nothing to Kitty Dupont. Contritely, she's standing before her boss, Monsieur Jeannot, the premier diva hairstylist of Geneva, and listening to the most bitter reprimands coming out of his mouth simply because she once again showed up to work late. But how can you expect her to show up on time, when she can't get the memories of the exciting adventure she had yesterday out of her mind? It all started rather harmlessly: She recommended a restaurant to an older gentleman and he, in turn, invited her to dine with him. Kitty was deeply impressed with the restaurant's grandeur, which she could only occasionally spy from outside the establishment's display windows. She was overwhelmed by the eatery's crabs, which she ate for the first time in her life and she was charmed by the man who invited her to all this. She couldn't know, however, that she was dining with the British Foreign Minister and she couldn't have imagined all the political implications this little dinner was going to have. The very next day, The "Basel National Newspaper" published a picture of the minister with the little manicurist from Geneva. The minister's secretary is horrified by the world sensation this "fling" is creating. The minister, Sir William, is forced to make a public statement to the assembled press, whch he does with the composure and dexterity of a great statesman. The explanation? Little Kitty's a flirty slut.
Konferenzstadt Genf. Wieder einmal ist Hochbetrieb und die Größen des europäischen, politischen Lebens haben sich hier zusammengefunden. Kitty Dupont jedoch kümmert sich um das alles nicht. Sie steht zerknirscht vor ihrem Chef, Monsieur Jeannot, dem ersten Friseur der Stadt, und muss sich seine bittersten Vorwürfe anhören, weil sie schon wieder einmal zu spät kommt. Aber wie soll man pünktlich sein, wenn die Gedanken noch bei dem aufregenden Abenteuer sind, das Kitty gestern erlebte? Ganz harmlos fing es an: Sie empfahl einem älteren Herrn ein Restaurant und er lud sie daraufhin kurzerhand zum Essen ein. Kitty war tief beeindruckt - von der Vornehmheit des Restaurants, das sie bis dahin nur von außen kannte, von den Krabben, die sie zum ersten Mal in ihrem Leben gegessen hatte, von dem netten Herrn. Dass er der englische Außenminister war, konnte sie nicht ahnen, ebenso wenig die politischen Komplikationen, die ihr Zusammensein heraufbeschworen hat. Denn am nächsten Tag bringt die "Basler Nationalzeitung" ein Bild des englischen Außenministers an der Seite eines kleinen Genfer Manikürfräuleins. Sir Williams Sekretär ist entsetzt, der "Seitensprung" des Herrn Ministers erscheint im Kreuzfeuer der internationalen Bildberichterstattung, die Welt wittert eine Sensation. Sir William ist gezwungen, öffentlich eine Erklärung abzugeben, vor vollzählig versammelten Presseleuten. Er tut es mit der Gelassenheit und der Gewandtheit großer Staatsmänner: Die kleine Kitty sei der Flirt.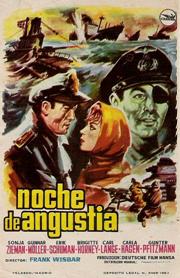 NACHT FIEL UBER GOTENHAFEN (1960) * with switchable English and Spanish subtitles *
Germany, shortly before the end of the Second World War. Kicked out of her mother-in-law's home after revealing she's having another man's child, Maria leaves bomb-blasted Berlin for a friend's estate in East Prussia. But when the Soviets penetrate into the Reich in January 1945, she and her neighbors must abandon everything and flee from the Red Army. In the last moment, they're able to board the former luxury liner Wilhelm Gustloff, which is to bring them west, where "safety" awaits them. Maria's relieved to be on this huge ship, now overfilled with 6,000 refugees. The boat's big and it should be able to outrun any submarine danger, which, it seems, shouldn't be a problem as the Germans still pretty much control the Baltic. But someone should have told Maria the story of the Lusitania: the Gustloff is soon torpedoed by a Soviet sub and only 900 people are able to be rescued.
Deutschland, kurz vor Kriegsende. Die Berlinerin Maria flüchtet vor den Bombenangriffen der Alliierten zu einer Freundin nach Ostpreußen. Als die Ostfront zusammenbricht, muss sie panikartig ihre Bleibe verlassen und vor der Roten Armee fliehen. Im letzten Moment kann sie sich auf das Schiff "Wilhelm Gustloff" retten. Maria glaubt sich in Sicherheit, doch das völlig überladene Transportschiff mit 6.000 Flüchtlingen wird von einem sowjetischen U-Boot torpediert und sinkt. Nur etwa 900 Menschen können sich retten.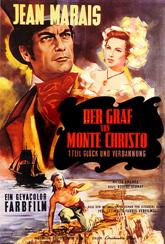 DER GRAF VON MONTE CHRISTO (1954) * with switchable English subtitles *
18th Century France: Young Edmond Dantes gets caught up in a game of intrigue and is arrested on the night of his engagement to his future bride. His youth is forfeited as a prisoner in the Chateau d'If, where he gets to know Abbe Faria. The highly intelligent man teaches Edmond languages, natural sciences, religion and lots more. When Abbe dies, Edmond is able to escape the fortress-prison by having himself sewn into the shroud of his friend. But beforehand, Abbe revealed to him the location of a secret treasure on the island of Monte Christo. Edmond is able to make it to the island and find the hidden wealth. He then returns to the place where he lived before his imprisonment and starts taking his revenge on those who put him away.
Frankreich im 18. Jahrhundert: Der junge Edmond Dantes gerät in ein Intrigenspiel und wird auf seiner Hochzeit verhaftet. Die Jahre vergehen im Kerker von Chateau d If, wo Edmond den Abbé Faria kennenlernt. Dieser hochintelligente Mann bringt ihm Sprachen, Naturwissenschaften, Religion und vieles mehr bei. Nach Abbés Tod kann Edmond im Leichentuchs seines väterlichen Freundes fliehen. Der Abbé hatte ihm eine Karte des Schatzes der Insel Monte Christo vermacht und tatsächlich gelangt Edmond dort hin und findet sein Ziel. So kehrt er reich zum Ort seines Lebens vor der Gefängniszeit zurück und sinnt auf Rache an denjenigen, die seinerzeit dafür sorgten, dass er unschuldig eingesperrt wurde ...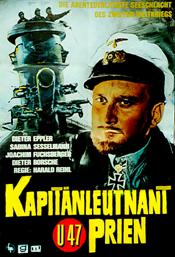 U-47: KAPITANLEUTNANT PRIEN (1958) * with switchable English subtitles *
Germany, 1939: After U-Boat Captain Prien is decorated with the Knight's Cross for his excellent service, an old friend, Pastor Kille --- hoping to use Prien's position as a war hero to his advantage --- asks the warrior to intercede with the country's rulers on behalf of the persecuted. Prien declines to intervene, but over time, he gradually has a change of heart. When he later visits the pastor in prison, it becomes clear to him, that he can no longer support the military machinations of the Nazis.
Deutschland, 1939: Nachdem der U-Boot-Kapitän Prien für seine Verdienste auf See mit dem Ritterkreuz ausgezeichnet wurde, bittet ihn sein alter Freund, der Pfarrer Kille, darum, seine Stellung als Volksheld zu nutzen, um sich bei den Nazi-Machthabern für politisch Verfolgte einzusetzen. Zwar lehnt Prien das Ansinnen strikt ab, doch allmählich vollzieht sich in ihm ein Sinneswandel. Und als er einige Zeit später seinen mittlerweile inhaftierten Freund Kille im Gefängnis besucht, wird ihm endgültig klar, dass er die kriegerischen Machenschaften der Nazis nicht weiter unterstützen kann.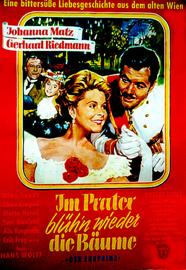 IM PRATER BLUH'N WIEDER DIE BAUME (1958)
On his way to Vienna's Hotel Sacher, the heir prince meets the daughter of one of the city's councilors. He falls in love with her and takes an excursion into the city's bourgeois world. Unfortunately, his love affair is soon exposed to Vienna's high society and a scandal ensues.
Auf dem Weg zum Wiener Hotel Sacher begegnet der Erbprinz in seiner Kutsche einer Wiener Hofratstochter. Er verliebt sich in sie und leistet sich einen Abstecher in die bürgerliche Welt. Sein Liebesabenteuer bleibt der feinen Gesellschaft nicht verborgen und es kommt zu einem Skandal.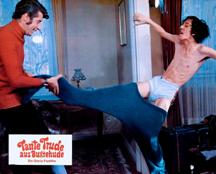 TANTE TRUDE AUS BUXTEHUDE (1971)
Private detectives Rudi and Moritz join Karin and Gerdi in the hunt for an inheritance worth millions. According to the testament of the deceased --- a certain Aunt Trude from Buxtehude --- Gerda must take the money into her possession within a week. But to do so, Gerda has to find the key to a locker, which, it turns out, was sewn into one of ten tacky dresses (also part of the inheritance, for some reason) Moritz donated to Goodwill for reasons of good taste. Now the four of them have to track down the dresses, which --- also for reasons of good taste --- are changing owners faster than a Volkswagen can fraudulently pass an emissions tests. That little Easter Egg hunt is going to take them all the way to Kitzbuhl, where the plot thickens: Rudi and Moritz are mistaken for world-champion skiers and millionaires and end up doing drag --- dressing up as a hairdresser and hotel maid --- before finally being confused with a ghost and a hotel thief (still following this?). Eventually, after much confusion and slapstick idiocy, they'll find their millions and a happy ending. Allegedly a comedy (though I doubt Theo Lingen fans will think so).
Die verkrachten Privatdetektive Rudi und Moritz machen sich zusammen mit Karin und Gerda auf die Jagd nach einer Erbschafts-Million. Laut Testament der Erblasserin – eben jener Tante Trude aus Buxtehude – muss das Geld von Gerda innerhalb einer Woche in Empfang genommen werden. Dazu braucht Gerda den Schlüssel für das Schließfach, und der ist in eines der zehn Kleider von Tantchen Trude eingenäht, ebenfalls Teil des Nachlasses, jedoch leider von Moritz aus geschmacklichen Gründen und wegen Ebbe in der Kasse voreilig verkauft. Nun müssen die vier den Kleidern, die schnell den Besitzer wechseln, bis nach Kitzbühel nachreisen. Dort gelangen sie von einer komischen Situation in die nächste: Rudi und Moritz werden mit Ski-Weltmeistern und Millionären verwechselt, müssen Friseur und Zimmermädchen mimen, werden für Gespenster und Hoteldiebe gehalten – kurzum, der Weg zur Million und zum Happy-End ist lang, lustig und keineswegs geradlinig.
It's 1943 and the world is at war. A random group of travelers converge on the idyllic Welsh countryside to stay at a picturesque inn. Among them, an elderly couple, struggling with the loss of their son; a young couple nearing a crossroad in their lives; a terminally ill conductor, with only three months to live; a couple on the verge of divorce, with a teenage daughter, hell bent on bringing them back together; a recently released prisoner, and, finally, a nefarious black market dealer. They're met by the proprietor, Mr. Rhys, and his lovely daughter, Gwyneth, who both seem strangely aloof, as if they're not really there. Soon the travelers realize something is wrong. Why are all newspapers a year old? Why is there no sign of the terrible fire that destroyed the inn a while back? Why doesn't Mr. Rhys have a reflection?
Beachbum Freddy is living the life of Riley in Brazil. He spends his time fishing, sunbathing on fabulous beaches or annoying the locals who have musical taste with his guitar playing on the streets of Salvador. But will he think of someone other than himself and grow up a little when he runs into Janna, a five year old orphan he meets by chance on the streets of town one day?
Müßiggänger Freddy lebt ein sorgenfreies Leben in Brasilien. Er verbringt seine Zeit mit Fischen, liegt an märchenhaften Stränden in der Sonne oder zieht mit seiner Gitarre durch die Straßen von Salvador. Als er eines Tages auf das fünfjährige Waisenmädchen Janna trifft, ändert sich sein Leben schlagartig.
A commercial flight between the West and Berlin is forced down by the Communists. Onboard is Karen, an East German refugee, who's now going to get a lift, courtesy of the State Secret Police, back to her hometown of Dresden. And although the cost of petrol is subsidized by the Kremlin, the Stasi have no intention of giving her a free ride. She's going to pay for her mistake of working a flight over DDR territory by being harassed by the Commie-Gestapo into leading them to her wanted brother. When a colleague -- and fianceé -- by the name of Jim goes to the DDR to shanghai his dumb girlfriend back to the West, he's put into situations where he has to constantly watch his back (it ain't as easy as in those James Bond films, is it, Jim?)
A small, family run brewery is being threatened with closure when a soulless, modern mega-brewery comes to town. Believe it or not, though, this is a comedy and there are the typical slapstick formulas of mistaken identity, pie fights, and, of course, a love affair by the children of the rival brewery owners.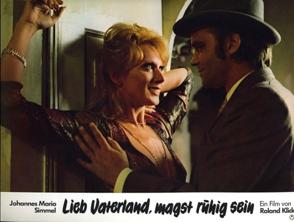 LIEB VATERLAND, MAGST RUHIG SEIN (1976)
Shortly after the construction of the Berlin Wall, a convict is chosen to go on a secret mission in the West. But after he crosses the border, he goes straight to the police and insists he was given the mission to kidnap someone, but doesn't yet know who it is. In order to find out more, the cops tell him to continue following orders from his handlers in the East.
Kurz nach dem Bau der Berliner Mauer wird ein Sträfling auserkoren, als Geheimagent in den Westen zu gehen. Als er die deutsch/deutsche Grenze überschritten hat, meldet er sich bei der Polizei, und behauptet, sein Auftrag sei es, jemanden zu entführen, er wisse aber noch nicht, wer die Zielperson sei. Um mehr herauszufinden soll er nun weiterhin so tun als ob er seinen Auftrag für den Osten erfüllen wolle.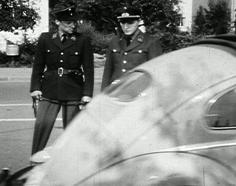 ES GESCHAH AN DER GRENZE (1960)
8 episodes from the TV-Series: On the German-Swiss border between Weil am Rhein and Basel, amateur and professional smugglers try to cross the border unnoticed with coffee, cigarettes and/or alcohol. Whether intentionally or thoughtlessly done, the border guards and customs clip them every time (of course).
8 Folgen aus der TV-Serie: An der deutsch-schweizerischen Grenze Weil am Rhein/Basel versuchen Gelegenheits- und Berufsschmuggler, Kaffee, Zigaretten oder Alkohol unauffällig ins andere Land zu bringen. Ob sie das nun gezielt oder unbedacht tun, die Zöllner und Grenzpolizisten erwischen sie natürlich.
Mr. Dodd is a teacher in a small English school. Due to Mr. Dodd's looking like the father of one of his pupils --- the head of the Secret Service --- he ends up getting involved in espionage.
Mr. Dodd ist Lehrer an einer kleinen englischen Schule. Durch einen Zufall, der auf seiner Ähnlichkeit mit dem Secret-Service-Leiter, dem Vater einer seiner Schüler, beruht, gerät er in eine Spionageaffäre.
Old Bill grumbled his way through the trenches of the First World War. Now it's the Second and, envious of his son "Young Bill", he decides to enlist. He joins the Pioneer Corps, based near his son. When Young Bill goes missing during a raid, Old Bill shows that there's still life in the old dog yet.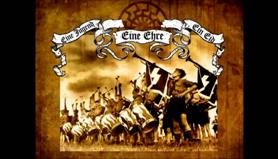 2 DVD SET: BLUT UND EHRE - JUGEND UNTER HITLER (1982)
NOTE: The English language version of this film is available under the title, Blood and Honor.
Saddled with severe reparation payments, post-WWI Germany was cursed by a hyperinflation that wiped out the savings of everyone but the rich. Just as the economy was recovering in the late 1920s, the Depression hit and pauperized almost everyone who managed to hold out through the bad economic times of the past decade. Then, In January 1933, Adolf Hitler was appointed chancellor of Germany, just as the economy was beginning to revive again. Harmut Keller and Hans Monkmann were high school friends at the time. Hartmut's father, a musician, is unemployed (as if that's something unique in any economy). And since he doesn't earn much giving music lessons to the future unemployed, he also works as a chef. The situation in Hans' household is significantly better: His father took out lots of student loans and became a lawyer; and since he chose a profession where he's already sold his soul to Satan (oops, here comes a lawsuit for libel), it doesn't take much coaxing for him to become a Nazi. In short time, he's a district leader for the Party. Hans is a member of the Jungvolk, the lite version of the Hitler Youth for ten to fourteen year olds. Hartmut, too, would like to be a member, but his parents are against it. For one thing, his unemployed daddy's a Social Democrat (the lite version of a Communist).
Anfang 1933 reißt Adolf Hitler als Reichskanzler die Macht in Deutschland an sich. Zu dieser Zeit gehen die beiden Freunde Harmut Keller und Hans Mönkmann aufs Gymnasium. Hartmuts Vater, ein Musiker, ist arbeitslos. Nur selten verdient er etwas mit Musikstunden, und so ist Schmalhans Küchenmeister. Hans geht es besser. Sein Vater, ein Rechtsanwalt, seit Jahren Nazi, hat sich zum Ortsgruppenleiter der NSDAP hochgedient. Hans ist Mitglied in Hitlers Deutschem Jungvolk, der Organisation für die 10- bis 14jährigen Jungen. Auch Hartmut möchte Pimpf werden, aber seine Eltern sind dagegen. Sein Vater ist Sozialdemokrat.
Two years after completing his sentence as a POW, Herbert Burkhardt has yet to find a job in the new Germany. In desperation, he decides to carry out a rather unusual bank robbery and convinces his younger brother to take part in the venture. Disguised as sewer workers, the two construct an underground entrance into the target vault. Little do they realize what excitement the next 48 hours is going to bring them.
Nach seiner Rückkehr aus der Kriegsgefangenschaft hat Herbert Burkhardt zwei Jahre lang vergeblich versucht, beruflich wieder Fuß zu fassen. In seiner Verzweiflung entschließt er sich zu einem ungewöhnlichen Bankraub und überredet seinen jüngeren Bruder mitzumachen. Als Kanalarbeiter getarnt, bahnen sich die beiden einen unterirdischen Zugang zu dem Tresorraum, den sie ausrauben wollen - doch ahnen sie nicht, welche Aufregungen ihnen die nächsten 48 Stunden bringen werden.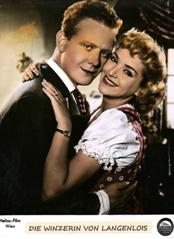 DIE WINZERIN VON LANGENLOIS (1957)
Winemaker Elisabeth has lost her husband and now, she's saddled with a load of debt. For that reason, her administrator wants to invite wealthy Richard to Langenlois for a set-up. Being "rich", however, doesn't necessarily mean being "stupid"; so Richard sends the poor teacher Joerg in his place. But before the you-know-what can hit the fan, stupid Cupid draws his bow and a match made in Heaven becomes reality (I'm sure the bank holding the mortgage is thrilled). Members of the Donald Trump Billionaires' Club give this movie a big thumbs down. (Then again, fans of the Black Lives Matter movement may not appreciate the Ersatz negro child in the film, played by a very white kid with a very black, shoepolished face).
Winzerin Elisabeth hat ihren Mann verloren und sitzt auf einem Schuldenberg. Deshalb will ihr Verwalter den reichen Richard nach Langenlois locken. Der aber schickt den armen Lehrer Jörg. Ehe die Sache auffliegt, hat Amors Pfeil Elisabeth und Jörg längst getroffen.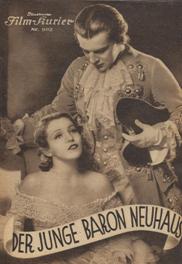 DER JUNGE BARON NEUHAUS (1934)
Vienna, 1753: Empress Maria Theresa is concerned about morality in her empire; especially where love affairs are concerned. It seems the Viennese are breeding like bunnies and she doesn't like it. She intends to put a stop to all the sex and she's looking for allies to help her. One of her court ladies, the Countess Christl Palm, recommends the young and impeccable Baron Neuhaus (whom she happens to have the hots for, by the way). If only the Countess knew, that he's the one who's been creeping into her chambermaid's room at night! One night, however, the guards discover the break-in and Neuhaus is only able to get away with difficulty. The next day, he's ordered to look into the affair. Things take a rather perverted turn, when the coat of the chambermaid's uncle is discovered, which earlier was lent to Neuhaus. The scandal's avoided, however, when the Countess explains that it was really her Neuhaus intended to visit that night and an engagement seals the deal (sounds like the start of a really promising marriage).
Wien im Jahr 1753. Kaiserin Maria Theresia sorgt sich um die Moral in ihrem Lande. Insbesondere Liebesaffären, bei denen junge Männer den Mädchen nachsteigen, will sie unterbinden und sucht dafür Mitstreiter. Ihre Hofdame, Gräfin Christl Palm, empfiehlt den jungen, tadellosen Baron Neuhaus, der ihr ebenfalls sehr gefällt. Ausgerechnet der schleicht sich nachts ins Zimmer von Christls Kammerzofe. Doch ein Posten entdeckt den Einbruch, und Neuhaus kann nur knapp entkommen. Am nächsten Tag wird er selbst beauftragt, den Fall zu untersuchen. In Verdacht gerät der Onkel der Kammerzofe, dessen Rock sich Neuhaus geliehen hatte. Christl wendet einen Skandal ab, indem sie erklärt, Neuhaus wollte in jener Nacht zu ihr, und sich mit ihm verlobt.
Thank you and the best to all of you,
RAREFILMSANDMORE.COM