.
Diana Borden, a bleeding-heart rich-girl, returns from a trip to Russia filled with sympathy for the "little" people of the slums and wants to do "something" artistic and socially significant for them, so she opens up a nightclub atop a 100-story skyscraper. For her, "socially significant" that means acts such as opera singers, extracts from "Hamlet" and three sailors imitating a giraffe. Bandleader Ted Lane thinks hot-music, burlesque-acts and the old razzle-dazzle is just the ticket. Her programming leads to early exits and no-returns.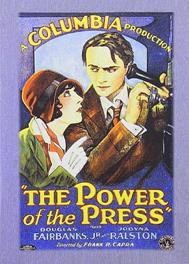 TWO FILM DVD: RUNNING WILD (1927) + THAT CERTAIN THING (1928)
RUNNING WILD (1927):
Cowardly Elmer Finch is browbeaten by his wife, daughter, fat son and the family dog. After hypnosis he becomes domineering. He enters a contract with a fifteen-thousand dollar payoff, so his courage can last beyond the hypnosis.
THAT CERTAIN THING (1928):
Molly Kelly wants to marry a millionaire. When she runs into Andy Charles, heir to a restaurant fortune, she jumps at the chance and marries him. Andy's father is furious and disinherits him. Andy tries his hand at ditch digging to support his wife, but that doesn't work out.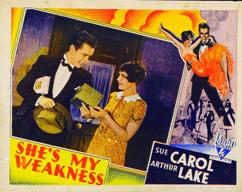 TWO FILM DVD: SHE'S MY WEAKNESS (1930) + SARAH AND SON (1930)
SHE'S MY WEAKNESS (1930):
Tommy Mills wants to marry his girlfriend, Marie Thurber, but can't afford it. When he inherits a piece of property, he plans on selling it in order to facilitate the marriage. However, Marie is also being pursued by Bernard Norton, who's not as seemingly dull as Tommy appears to be. Marie's parents would prefer their daughter marry Tommy, but things get complicated when Marie's father, Warren, needs to sell a piece of property he owns, in order to get himself out of financial difficulty.
SARAH AND SON (1930):
Sarah Storm, an Austrian immigrant, has taken up with Jim Grey, with the goal of both of them becoming vaudeville entertainers. Months after their stage debut, they have a baby boy, but no steady income, and Jim expresses little interest in finding work or supporting the family. After a fight with Sarah, Jim tries to get a loan from John Ashmore, a wealthy businessman, who denies his request, but mentions his envy of Jim's fatherhood, since his wife can't bear children. On a whim, Jim enlists with the Marines for four years. After returning home and quarreling again with Sarah, he disappears with their young son Bobby, intending to sell him to the Ashmores. The heartbroken Sarah is given a job singing with an itinerant musician, Cyril Belloc. Two years later, Cyril and Sarah perform for WWI veterans in a hospital. As she goes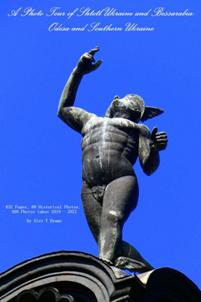 among the beds of the wounded soldiers, she finds Jim there, near death.
A PHOTO TOUR OF SHTETL UKRAINE AND BESSARABIA: ODESA AND SOUTHERN UKRAINE (2022)
This third volume consists of 632 pages, with 89 historical and 468 new photos (taken in the years 2019 - 2021). The photobook has been designed with the intent to show and inform the reader how Jewish heritage sights (and sites) in this part of Ukraine look like and what they can expect to see. Also provided are historical photos of interest, which show what Jewish life was like before the horrors of the Holocaust changed everything forever. Other sights of interest, which are not connected to Jewish history are also included. While not developed as a travel guide, those interested in visiting Ukraine will find this an invaluable resource, whether they're on a heritage tour or just want to sit at home and enjoy this glimpse into history. Especially valuable now that events in Ukraine might even result in the "new" photos becoming "obsolete". The table of contents below and the portion of the book's introduction will tell you what is covered in the E-book.
Contents
INTRODUCTION.. 5; Bereznehuvate. 12; Bilhororod-Dnistrovskyi 21; Bobrynets. 58; Kakhovka. 64; Kherson. 83; Kryvyi Rih. 132; Kropyvyntskyi 154; Mykhailivka. 176; Mykolaiv. 179; Nova Kakhovka. 246; Nova Odesa. 253; Odesa. 269; Oleksandria. 536; Voznesensk. 547; Zaporizhzhia 607
Melodrama chronicling three generations of a family of music hall owners. At the start of the 20th century, two former variety artists, Joe and Kit, become partners in running a music hall. The First World War brings the death of Kit's son, and the end of the war a decline in popularity of music halls.
School spirit is high at Pelham University, which finally has a football team that can beat rival school, Oglethorpe. What almost nobody knows is that Biff Bentley, the team captain, is planning to quit school to marry his chorus-girl fiancee, Barbara Pell. When, at the last minute, he's talked into staying for the good of the team, Barbara is furious that he's putting football ahead of his love for her. It has left her in an uncomfortable position as well: She had quit a good job in order to marry him and will not be able to get that job back. Tap-Tap Thompson, her fellow Broadway performer, manages to find her a new job in a chorus, but she is so upset over her relationship with Biff that she can't learn the footwork, putting her job in jeopardy.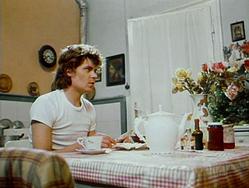 SYLVIE (1973) * with switchable English subtitles *
Fashion model Sylvie falls asleep drunk in the cab of Munich taxi driver Paul, and an impossible love affair beckons.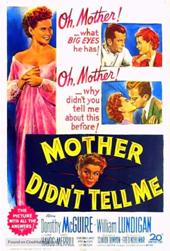 Advertising jingle writer Jane Morgan is treated for a cold by Dr. Bill Wright, and soon they date and fall in love. Jane is warned by Bill's mother and by another doctor's wife, Maggie, about the complications of being married to someone in that profession: work always taking priority over one's personal life. Jane gives birth to twins, but her gradual frustration over Bill's absences are further irritated by his intended collaboration with physician Helen Porter, who is very attractive and makes Jane jealous.
When a couple of swindlers hold young Alice Faulkner against her will, in order to discover the whereabouts of letters which could spell scandal for the royal family, Sherlock Holmes takes on the case.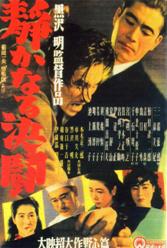 THE QUIET DUEL (1949) * with switchable English subtitles *
A surgeon gets syphilis from a patient, when he cuts himself during an operation. The doctor's life is destroyed, but he doesn't destroy others along with him.
A retired professor has returned to his estate to live with his beautiful young wife, Yelena. The estate originally belonged to his first wife, now deceased; her mother and brother still live there and manage the farm. For many years the brother (Uncle Vanya) has sent the farm's proceeds to the professor, while receiving only a small salary himself. Sonya, the professor's daughter, who is about the same age as his new wife, also lives on the estate. The professor is pompous, vain, and irritable. He calls a doctor to treat his gout, only to send him away without seeing him. Astrov is an experienced physician who performs his job conscientiously, but has lost all idealism and spends much of his time drinking. The presence of Yelena introduces a bit of sexual tension into the household. Astrov and Uncle Vanya both fall in love with Yelena; she spurns them both. Meanwhile, Sonya is in love with the doctor, who fails to notice her.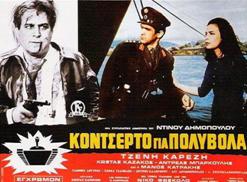 A CONCERT FOR MACHINE GUNS (1967)
As the Italians step up their provocations against Greece, Nicky, a diligent civilian aide to the Secretary of the Greek Army, is forced to play a dangerous game: In exchange for her only brother's life, she must collaborate with the enemy to deliver top-secret documents to an Italian agent, Franco Pizziolli. But, soon, as Nicky's shockingly treacherous clandestine affairs come to light, a new deal with the patriotic, yet cryptic officer, Major General Darius, will offer one last chance to redeem herself.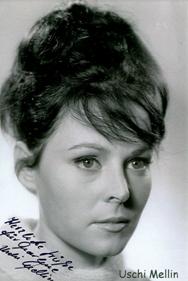 KOMMISSAR BRAHM – PART I (1967)
No longer a spring chicken, Commissar Brahm has been ordered to show the ropes to a novice from the local university. Amusingly, that novice is his own son Peter, a law student. Although Brahm goes out of his way to treat Peter like any other employee, their relationship nevertheless plays a significant role in their work. The two may have very different attitudes on how to solve crimes, but that only makes them an unbeatable team.
Der alte Kriminalkommissar Brahm erhält als neuen Mitarbeiter einen Hospitanten von der Universität zugeteilt. Pikanterweise handelt es sich dabei um seinen eigenen Sohn Peter, einen Jurastudenten. Obwohl sich Brahm vornimmt, ihn wie jeden anderen Mitarbeiter zu behandeln, spielt natürlich auch die Vater-Sohn-Beziehung hinein. Sohn Peter hat ganz andere kriminalistische Methoden als sein konservativer Vater, trotzdem werden die beiden gemeinsam ein unschlagbares Team.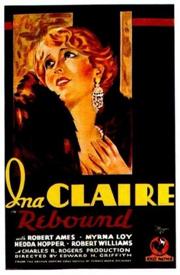 TWO FILM DVD: REBOUND (1931) + SOOKY (1931)
REBOUND (1931):
Story of a girl's unhappiness after her marriage to a man just jilted, and the manner in which she finally wins his affection.
SOOKY (1931):
Skippy, son of Dr. Herbert and Mrs. Skinner, adamantly stands by his poor friend, Sooky Wayne, who lives in Shantytown with his sickly mother. The Boone Boys, a boys' club that costs thirty dollars to join and has uniforms that Sooky admires, refuses to admit him because he is poor. Sooky and Skippy form their own club called the Beagle Boys.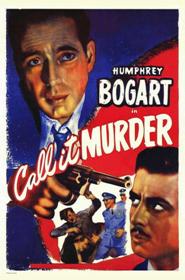 TWO FILM DVD: THE DRAGON MURDER CASE (1934) + CALL IT MURDER (1934)
THE DRAGON MURDER CASE (1934):
Monty Montague disappears after diving into a natural pool of water on an estate. Several people dive in, but there's no trace of him. Philo Vance and the district attorney come to investigate and decide to drain the pool. They are told that there are potholes near the pool and Montague's body is found at the bottom of a very deep pothole. His body has claw marks on it, consistent with the superstition that a dragon inhabits the pool.
CALL IT MURDER (1934):
The movie begins at the murder trial of Ethel Saxon, a woman who shot her lover in a crime of passion. During the trial, Edward Weldon, the jury foreman, asks the defendant a question, which ultimately leads to a guilty verdict and a death sentence for her. The rest of film takes place on the evening of the execution, mostly in the Weldon home. Edward is dealing with the consequences of his role as foreman. Friends have come to the house to support the family. An unscrupulous journalist who has bribed Weldon's son in law is also in attendance. Weldon's daughter Stella is upset by the departure of her gangster boyfriend, Gar Boni, whom she met during the trial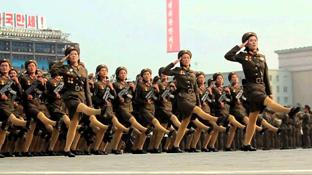 NORTH KOREA'S 55th ANNIVERSARY MILITARY PARADE (2003)
On the 55th anniversary of the proclamation of the Democratic People's Republic of Korea (North Korea), a large military parade was held in the nation's capital. This film shows the event with English narration in the background.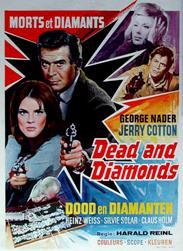 DYNAMIT IN GRUNER SEIDE (1968)
FBI-Agent Jerry Cotton is a real thorn-in-the-side of New York's criminal underworld. At a party, he manages to stumble into the middle of a fascinating case. Within a few minutes after the host tells him about a blackmail letter she's received, the party's besieged by gangsters. Helpless, Jerry Cotton has to watch as a friend of the host's daughter is kidnapped. Soon after, the girl's found murdered in Central Park. The gangsters grabbed the wrong person, but she had to pay for the error with her life. The gangsters demand $1,000,000 or daughter Jean will experience the same fate. In spite of strong police protection, Jean indeed disappears. One failure follows another until Jerry Cotton gets the decisive tip ... and the tracks lead right to the highest circles in the industrial world.
FBI-Agent Jerry Cotton ist der Schrecken aller New Yorker Unterweltler. Auf einer Party stolpert er mitten hinein in einen seiner faszinierendsten Fälle: Kaum ein paar Minuten später, als ihm die Gastgeber von Erpresserbriefen berichten, wird die Party von Geiselgangstern überfallen. Hilflos muß Jerry Cotton zusehen, wie die Freundin der Tochter des Hausherrn entführt wird. Bald darauf findet man das Mädchen ermordet im Central-Park. Für ihre irrtümliche Entführung mußte sie mit dem Leben bezahlen. Die Forderung Lautet: 1 Million oder Tochter Jean ergeht es genauso. Trotz starken Polizeischutz verschwindet auch Jean. Ein Fehlschlag folgt dem anderen. Endlich bekommt Jerry Cotton den entscheidenden Tip: Die Spuren führen bis in die höchsten industriellen Kreise.
A secret jet aircraft capable of traveling three times the speed of sound is secretly being developed by a group of scientists. On the day of the test flight, one of the scientists dies in a mysterious accident, and there are many arguments concerning the flight itself; some think it should be ground-controlled while one of the scientists wants it to be a manned flight with himself at the controls.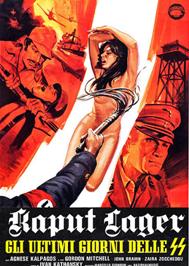 ACHTUNG! THE DESERT TIGERS (1977)
On a mission in the African desert during World War II, a group of British and American soldiers attack and destroy a German base. Just as it looks like the commandos are going to get away with the deed, they are captured by the surviving Germans and are taken to a desert prison camp. Nothing could have prepared them for the sick atrocities that they witness within the walls of the prison. Female prisoners are assaulted and tortured and the men are castrated. As the bodies pile up, an escape plan is acted upon in the dead of night as a group of prisoners break out of the camp. The alarm sounds and the dogs are released. Will they make it to freedom?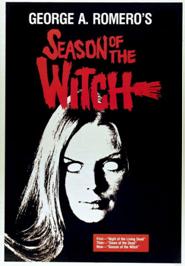 SEASON OF THE WITCH (1972) * with switchable English subtitles *
Joan Mitchell is the wife of a businessman. They live in suburban Pittsburgh with their daughter Nikki, a college student. Joan is attractive, but unhappy and discontented with her housewife role. Her husband Jack is successful, but busy, domineering, and occasionally violent, embarking on long business trips every week. Joan has been seeing a psychotherapist, because of her recurring dreams about her husband controlling her. He makes repeated references to needing to "kick some ass" — a colleague's, his own child's, his wife's. Eventually, he strikes Joan in the face. Joan and her friends learn about a new woman in the neighborhood named Marion Hamilton, who is rumored to practice witchcraft. Prompted by curiosity, Joan and one of her friends drive over to Marion's house one night for a Tarot reading. It turns out that Marion is the leader of a local secret witches' coven.
TWO FILM DVD: SQUIBS (1935) + INVITATION TO THE WALTZ (1935)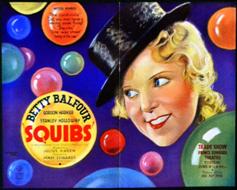 SQUIBS (1935):
In this musical comedy, a Cockney flower girl is in love with a policeman she wants to marry. Her father opposes the union, because he's involved in a little crooked investing. Then the flower girl decides to play the lottery. Will she win something (obviously)? Will she dump the flatfoot for Professor Henry Higgins?
INVITATION TO THE WALTZ (1935):
In London, Jenny, an aspiring ballet dancer, meets an aide to the Duke of Wuerttemberg, who is in Britain for a marriage alliance and financial treaty to supply troops to Britain for the war against Napoleon. After being discovered by an Italian impresario, she goes to Venice to be trained as a great dancer. The visiting Duke of Wuerttemberg becomes fascinated with her and engages her to perform at the state opera house in Stuttgart, hoping to make her his mistress. The British authorities encourage Jenny to go to Stuttgart and try to live extravagantly at the Duke's expense, in the hope that a shortage of funds with compel him to renew his treaty against Napoleon.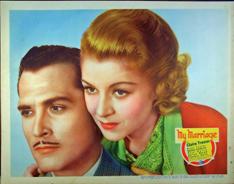 TWO FILM DVD: GIRLS' DORMITORY (1936) + MY MARRIAGE (1936)
GIRLS' DORMITORY (1936):
Set in the fictional Montreaux School for Girls in Switzerland, the main focus of the film is Dr. Stephen Dominick, the school's popular director, who is secretly admired by teacher Professor Anna Mathe and 19-year-old French student Marie Claudel. At a state fair, the girls draw lots to see who gets to ask Dr. Dominick for a dance. Marie wins and nervously asks Dr. Dominick. Because he thinks it is inappropriate to dance with a student, he refuses, causing Marie to burst out in tears and run away. Thereby, she is late for the bus, returning to the boarding school. A week later, Professor Augusta Wimmer, a strict, unlikable woman, goes through the personal belongings of her students and finds a discarded love letter. Dr. Dominick and Professor Mathe are assigned to find out who wrote the letter, and conclude Marie is responsible due to the handwriting.
MY MARRIAGE (1936):
When a gangster's bullets put an end to the career of H.J. Barton, an underworld gambling czar who masquerades as a respectable member of high society, his daughter Carol is left to bear the brunt of the social stigma. Barney Dolan, a policeman friend of Barton, pledges to aid Carol in finding the killers of her father. She attempts to run away from the publicity, but is brought back by her fiancée, John DeWitt Tyler III, an aristocratic young society man.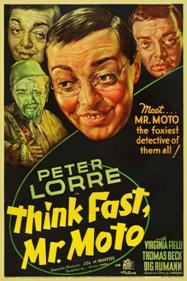 TWO FILM DVD: THINK FAST MR. MOTO (1937) + PAROLE RACKET (1937)
THINK FAST MR. MOTO (1937):
On a freighter going from San Francisco to Shanghai Mr. Moto solves mysteries caused by a gang of smugglers.
PAROLE RACKET (1937):
Following a long investigation, Police Detective-Lieutenant Anthony Roberts becomes convinced there's some powerful unknown-master-mind leader behind the gangs of crooks who are terrorizing the city, and it has something to do with paroled convicts.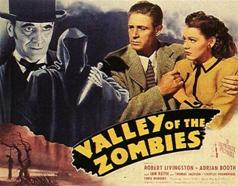 TWO FILM DVD: SILVER FLEET (1943) + VALLEY OF THE ZOMBIES (1943)
SILVER FLEET (1943):
Jaap van Leyden is in charge of a shipyard in newly-occupied Holland. At first, he collaborates with the Germans, because it is the easiest course to follow. Later, a child's rhyme reminds him of his patriotic duty, but how best to resist the Nazis without endangering his wife and fellow workers?
VALLEY OF THE ZOMBIES (1943):
Five years earlier, Dr. Rufus Maynard put Ormand Murks into an insane asylum, because Murks believed endless blood transfusions would make him immortal. Asylum director Dr. Garland operates on Murks two years later, and Murks died on the operating table. Murks' body is turned over to a brother. Murks returns and begins stealing blood from Dr. Maynard's lab. Murks reveals himself to Maynard, telling him that voodoo has kept him alive, and then kills Maynard and his lab assistant, Fred.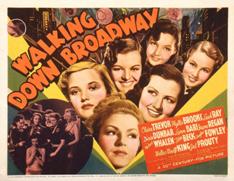 TWO FILM DVD: ISLAND IN THE SKY (1938) + WALKING DOWN BROADWAY (1938)
ISLAND IN THE SKY (1938):
A secretary solves a murder for her boyfriend in the District Attorney's office.
WALKING DOWN BROADWAY (1938):
Five closely knit showgirls sign a pact to reunite one year after the closing of their Broadway production, but the lives of all five take many different turns, often for the worse.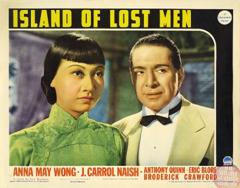 TWO FILM DVD: ISLAND OF LOST MEN (1939 + SHE MARRIED A COP (1939)
ISLAND OF LOST MEN (1939):
A Chinese general, who disappeared in the Malaysian jungles with stolen government funds, is sought by his cabaret-singing daughter who wants to clear his name.
SHE MARRIED A COP (1939):
A couple of cops, Jimmy Duffy and partner Joe, answer a call after a neighbor complains about the noise from an apartment where Hollywood studio animators Linda Fay and Bob Adams are auditioning actors for a cartoon pig. After buying tickets to a policemen's ball and promising to keep the noise down, Linda overhears Jimmy singing a few notes and has an inspiration: let's hire him to act! Too bad flatfoot has no idea just what part he's going to play.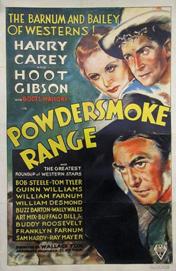 TWO FILM DVD: POWDERSMOKE RANGE (1935) + TRAIL OF THE VIGILANTES (1940)
POWDERSMOKE RANGE (1935):
New ranch owners Tucson, Stony, and Lullaby find their legal papers missing and their cattle rustled. The culprit is Ogden and his stooge Deputy Glascow. When the trio fight back, Ogden brings in Saunders, the fastest gun around who Tucson agrees to meet at sundown.
TRAIL OF THE VIGILANTES (1940):
Undercover agent Tim "Kansas" Mason is sent from the East deep into the Midwest to investigate the murder of a newspaperman. Kansas arrives in the middle of a bar fight as the sheriff, Corley, and his deputies defend themselves against local cowboy Swanee and his valet Meadows. Kansas manages to take the wrong side in the brawl. The commotion stops when Swanee's boss, John Thornton, and Mark Dawson from the Cattlemen's Protective Association arrive on the scene. Kansas is hired by Thornton as a cowboy and he returns with the rest of the cowboys to the ranch. Thornton's teenage daughter, Barbara, instantly falls in love with Kansas. He soon learns that this ranch and other ones that have refused to become members of the Cattlemen's Association, have been victims of vandalism.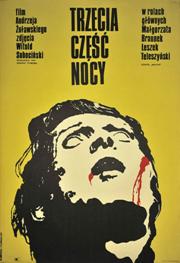 THE THIRD PART OF THE NIGHT (1971) * with switchable English subtitles *
Joan Mitchell is the wife of a businessman. They live in suburban Pittsburgh with their daughter Nikki, a college student.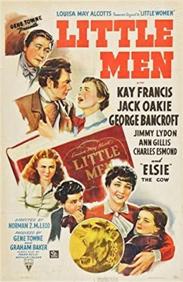 TWO FILM DVD: FATHER TAKES A WIFE (1941) + LITTLE MEN (1940)
FATHER TAKES A WIFE (1941):
Frederick Osborne Jr. is slightly agitated because his father is acting more like a college student than the president of a huge merchantile fleet. Frederick Sr. reveals that he is going to marry Leslie Collier, the famous stage star, and Junior and his wife Enid are horrified and expect the worse from the hot-tempered father and the volatile actress. They are married only five minutes before they have a quarrel, and have to be carried out of the house to begin a sea-voyage honeymoon.
LITTLE MEN (1940):
Jo March and her husband Professor Bhaer operate the Plumfield School for poor boys. When Dan, a tough street kid, comes to the school, he wins Jo's heart, despite his hard edge, and she defends him when he is falsely accused. Dan's foster father, Major Burdle, is a swindler in cahoots with another crook called Willie the Fox. When Plumfield School ends up in danger of foreclosure, the two con men cook up a scheme to save the home.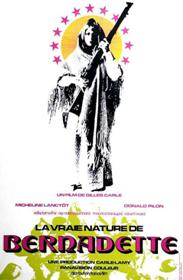 THE TRUE NATURE OF BERNADETTE (1972) * with switchable English subtitles *
A woman imbued with naturalistic and libertarian theories leaves her city home to live in the countryside with her young son. There she meets a litigious farmer, who fights against the banks and the government, in which she will somehow get involved. Meanwhile, practicing her theories, she makes some old men very happy and, by chance, even passes as a saint.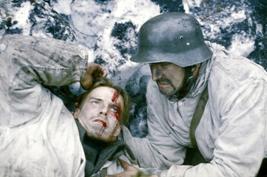 TALVISOTA (The Winter War) (1989) * with switchable English subtitles *
On 13 October 1939, reservists of the Finnish army are called up for active duty as the threat of a Soviet invasion becomes likely. The film focuses on two brothers, farmers, who join the battle to defend their homeland from the Bolshevik incursion.

.
You may have missed these titles
.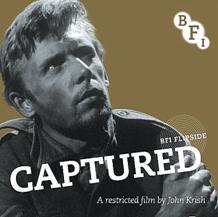 CAPTURED (1959) *with switchable English and Spanish subs *
In 1959, the British Army commissioned filmmaker John Krish to put together a training film to prepare British troops on what to expect if they were captured by the enemy. The result was Captured, the material for which came from army reports about interrogation and brainwashing techniques used by the Chinese and North Koreans during the Korean War. Rather than make a dry documentary, Krish convinced the army brass to let him turn the project into a short narrative feature, which, he felt, would better engage the viewer. Unfortunately, Krish did too good a job detailing Chinese-style interrogation methods: Horrified of the potential effect the film might have on morale, the British Army classified the film as "secret" and kept it under lock-and-key for 45 years!
The film tells the story of a squadron of British soldiers captured by the North Koreans. It shows how subtle manipulation and subterfuge by the prison camp's commander cause rifts to develop between the individual prisoners, until one soldier is easily picked out from the crowd and coerced into providing details on an intelligence officer recently captured from behind the front line. Once that information is in hand, the commander then applies it to breaking the intelligence officer with a combination of deception, mind games and physical torture.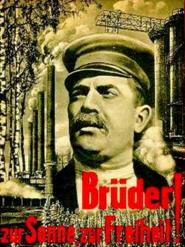 BRUDER (1929) * with switchable English and Spanish subtitles *
By the end of the 1920s, the political and social situation in Germany had polarized to the point that Communists, Social Democrats and Nazis were daily battling one another in vicious street-fights, which, more often than not, swept innocent bystanders into the turmoil. It was a life-and-death struggle for the mind and soul of a defeated and demoralized people and each ideology promised a utopian path out of the country's misery.
Co-produced by the Social Democratic Party and the dockers' labor union, Bruder attempted to show the prevailing misery not with a contemporary story, but by means of a pseudo-documentary allegory based on an event that took place in Hamburg's harbor in 1896 (namely, a massive strike of the harbor workers there). The film tells of the long hours and oppressive work of the proletariat, who spent almost their entire waking moments at their jobs for very little renumeration. While the SPD had little interest in being affiliated with the radical upheavals in Russia which began a mere ten years earlier, the style of this film is decidedly "Soviet revolutionary", with amazing parallels to similar films made in the USSR in the 1920s. While communist ideology in Germany in the 1920s called for an overthrow of the existing social system, there is no such call for that in this film. There is, however, a call for a unified social consciousness to combat exploitation of the masses and to strive for a betterment of the lives of working class people. This, no doubt, better served the propaganda of the Communist Party than that of "moderate" parties like the SPD, which didn't stand a chance in the radical atmosphere of constant and violent social upheavals in Weimar Germany.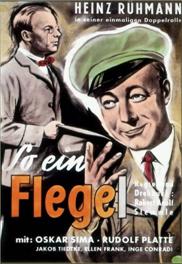 SO EIN FLEGEL (1934) * with switchable English subtitles *
The playwright Hans Pfeiffer has problems finishing his latest work, because he never attended college, but that's exactly the setting for his play. For that reason, he convinces his twin brother Eric, who just happens to be a college student, to trade places with him. Somewhat similar to Spoerl's Feuerzangenbowle, which was put onto film ten years later, also starring Heinz Ruhmann.
Der Schriftsteller Hans Pfeiffer hat Probleme, sein Bühnenstück fertigzustellen, da er niemals ein Gymnasium besucht hat, sein Stück aber in einer Oberprima spielt. Aus diesem Grund überredet er seinen Bruder Erich, der gerade in der Abschlußklasse ist, die Rollen mit ihm zu tauschen. Frei nach Spoerls Feuerzangenbowle die zehn Jahre später originalgetreuer verfilmt wurde.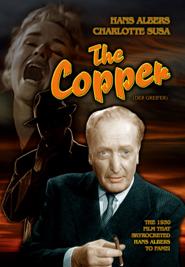 DER GREIFER (1958) * with switchable English subtitles *
Chief Detective Otto-Friedrich Dennert got the nickname "flatfoot" from his hard and sometimes unusual methods of investigating. And just as he's hot on the heels of a murderer in the Ruhr region, he's forced into retirement. His son Harry, likewise a police-detective, is put on the case in Dennert's place. But putting the old cop out to pasture isn't as easy as everyone thinks it'll be and in no time at all, he's back on the killer's trail using his reliable, old methods again. That, however, is going to prove to be a very dangerous undertaking.
Seine harten, teilweise ungewöhnlichen Ermittlungsmethoden haben Kriminal-Oberkommissar Otto-Friedrich Dennert den Spitznamen "Der Greifer" eingebracht. Gerade als er einem Mord im Ruhrgebiet nachgehen will, wird er in Pension geschickt. Ausgerechnet sein Sohn Harry übernimmt den Fall. Doch Dennert lässt sich nicht so einfach abschieben und ermittelt mit seinen bewährten Methoden auf eigene Faust weiter. Ein äußerst gefährliches Unterfangen.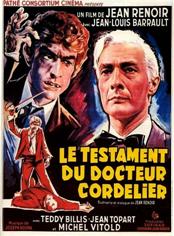 DAS TESTAMENT DES DR. CORDELIER (1959) * with switchable English subtitles *
Dr. Cordelier, a well-known doctor and scientist, is hiding a dark secret: he's been abusing anesthetized patients, because he's been incapable of having normal relationships ever since his dreamy adolescence. And for that reason, he's been working on a serum, which is supposed to make the human soul visible. However, an experiment on himself reveals not the soul, but rather man in his purest, uncivilized form. Cordelier turns into a being capable only of following its instincts and indulging in its inner desires. Thus freed from every moral and societal restriction, Opale --- as he calls himself --- terrorizes all Paris. The beast doesn't even shrink from murder. When Cordelier tries to revert back to his former self, however, he discovers to his horror, that he's a prisoner in his own body.
Der in der Öffentlichkeit angesehene Arzt und Wissenschaftler Dr. Cordelier birgt ein düsteres Geheimnis: Er vergeht sich an betäubten Patientinnen, da er seit seiner traumtischen Kindheit zu keiner normalen Beziehung fähig ist. Der Mediziner arbeitet an einem Serum, welches die menschliche Seele sichtbar machen soll. Ein Selbstversuch offenbart jedoch, daß nicht die Seele, sondern der Mensch in seinem ureigensten Wesen zum Vorschein kommt. Cordelier verwandelt sich in einen Menschen, der nur seinen Instinkten folgt und seinen Gelüsten frönt. Losgelöst von allen gesellschaftlichen Zwängen terrorisiert Opale, wie er sich selbst nennt, ganz Paris. Durch das Fehlen jedweder Gewissensbisse schreckt Opale auch vor Mord nicht zurück. Als Cordelier versucht, sich selbst wieder unter Kontrolle zu bekommen, muß er mit Entsetzen feststellen, daß er nur noch ein Gefangener im eigenen Körper ist.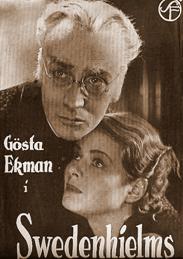 SWEDENHIELMS (1935) * with switchable English subtitles *
The Swedenhielms are an old aristocratic family. The head of the family is professor Rolf Swedenhielm. His three children Bo, Julia and Rolf Jr. also live in the house. They also have an excellent house maid, Boman. Because of the family's extravagance, they are heading for bankruptcy. But perhaps their problems would be solved if Rolf was awarded the Nobel Prize?
A marriage is in big trouble, because easily-excited Philine believes she keeps hearing the voice of her beloved --- but very dead --- first husband, Leo. Naturally, her second husband Fritz, a schnapps manufacturer, is having just a teeny-weeny hard time not being offended by all of this. And because this isn't much of a plot, we've got to include happy-go-lucky Susanne in the picture, who, for some reason, needs the attention of a down-and-out musical genius by the name of Paul Theodor. Then, there's the charming Margot, who, together with the rundown musician, employs sometimes over-the-top slapstick to keep the comedy going. But if that's not enough, then get to know Isolde, a duck, who's used over and over again in an attempt to tickle your funnybone. (Oh, did I mention Hans Albers is in the movie? That's okay: he didn't mention it much afterwards either).
Eine Ehe gerät in die Krise, weil die leicht überkandidelte Philine immer öfter die Stimme ihres seligen ersten Mannes Leo zu hören glaubt, was natürlich ihren zweiten Gatten, den Schnapsfabrikanten Fritz ziemlich heftig auf die Palme bringt. Weil das alles ein wenig dürftig ist, müssen die fröhliche Susanne, das etwas herunter gekommene Musikgenie Paul Theodor sowie die charmante Margot mit ihren Auftritten den verworrenen Ulk mit oftmals übertriebener Situationskomik retten. Eine entsprechende Rolle spielt dabei auch die Ente Isolde, die immer wieder eingesetzt wird, um die Lachmuskeln irgendwie zu reizen.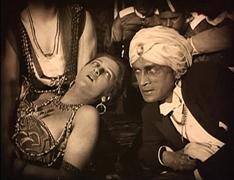 THE INDIAN TOMB – PART I: THE MISSION OF THE YOGI (1921)
The powerful Maharajah of Eschnapur has lost his beloved Princess Savitri to handsome British officer MacAllan. Determined to get revenge, he constructs a massive tomb in which to imprison Savitri for eternity. But when the Maharajah ignores the warnings of doom from the yogi Ramigani, he seals his own fate.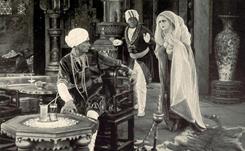 THE INDIAN TOMB – PART II: THE TIGER OF BENGAL (1921)
Howard is infected with leprosy, Mac Allen is captured by the Maharadsha, who offers Irene a deal: spend the night with him and she'll be allowed to heal Howard. She accepts, but when she tries to commit suicide, he lets her go. Mac Allen's eaten by the tigers and finally, the Maharani dies.
Captain Hardt, a World War I German U-boat commander, is ordered to lead a mission to attack the British Fleet at Scapa Flow. He sneaks ashore on the Orkney Islands to meet his contact, Fräulein Tiel. Tiel has taken over the identity of local schoolteacher, Miss Anne Burnett, who had been kidnapped by German agents. Hardt finds himself attracted to her, but Tiel shows no interest. The Germans are aided by a disgraced Royal Navy officer, the former Commander Ashington, who, according to Tiel, has agreed to aid the Germans after losing his command due to drunkenness. Tiel implies that she has slept with Ashington to obtain his cooperation. Now equipped with the crucial information he needs about the fleet movements, Hardt makes rendezvous with his submarine to arrange the attack. Returning to the house, and confident that all is going to plan, Hardt make advances to Tiel, but she rebuffs him. She leaves the house, believing she has locked Hardt in, but he gets out and secretly follows her, discovering that she has gone out to meet Ashington. Hardt overhears them talking and learns the truth - the British are fully aware of his presence and his mission, and his 'contacts' are really British double-agents.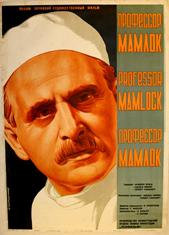 PROFESSOR MAMLOCK (1961) * switchable English subtitles *
Germany, New Year's Eve, 1932/33. Professor Mamlock belongs to those German intellectuals, for whom the state is something absolute, unchangeable and holy. But these views apply to more than just the state: of irreplaceable value to him are the family, knowledge and justice. And for that reason, he finds it incomprehensible that he is no longer considered a German after the Nazis seize power. Now as before, he has faith in his friends, who have now compromised with the Nazis and believe, that "it can't get that bad". His son Rolf, a student of medicine, recognizes the dangers of Fascism and understands what he must do: not to make a pact with the Nazis, but rather to fight them. His father kicks him out. Mamlock even refuses to believe his daughter when she tell him that she's been kicked out of school for being one of the chosen people. The professor only wants to practice medicine; for him, there are only doctors and patients. His collision with the events happening outside of the operating room will lead to the collapse of his illusions ... and his world. When Professor Mamlock is dismissed from the hospital for being a Jew and realizes that his friends have betrayed or abandoned him, he finally comes to the conclusion that Fascism can have nothing in common with humanity. And he realizes, too, that the way to the people who could've helped him --- his son's friends and political colleagues --- was ignored by him when it mattered. Having finally realized the tragedy of the entire situation, he chooses to take his own life as the final answer --- and solution --- to the New Order.
Deutschland, Silvester 1932/33. Professor Mamlock gehört zu den deutschen Intellektuellen, für die der Staat etwas Absolutes, Unwandelbares und Heiliges ist. Aber nicht bloß der Staat, auch die Familie, die Wissenschaft, die Gerechtigkeit sind für ihn ewige Werte. Aus diesem Grund glaubt er nicht, dass er nach der Machtergreifung der Nazis als Jude nicht mehr Deutscher sein darf. Nach wie vor vertraut er seinen Freunden, die mit den Nazis einen Kompromiss geschlossen haben: "Es kann so schlimm nicht werden". Sein Sohn Rolf, Student der Medizin, erkennt die Gefahren des Faschismus und zieht daraus die Konsequenz: Nicht mit den Nazis paktieren, sondern gegen sie kämpfen. Sein Vater weist ihm die Tür. Auch seiner Tochter Ruth glaubt Mamlock nicht, dass man sie als Jüdin aus der Schule gejagt hat. Der Professor will nur Arzt sein, für ihn gibt es nur Kranke und Ärzte. Das Zusammentreffen mit den Geschehnissen außerhalb des Krankenhauses und seiner Familie bewirken den Zusammenbruch seiner Welt. Die Entlassung des Juden Professor Mamlock und der damit in Zusammenhang stehende Verrat seiner Freunde lassen ihn erkennen, dass es unter dem Faschismus keine Humanität geben kann. Und er erkennt, dass er den Weg zu den Menschen, die ihm hätten helfen können, zu den Freunden seines Sohnes, nicht gefunden hat. Diese Tragik begreifend, sieht er für sich nur im Freitod einen Ausweg.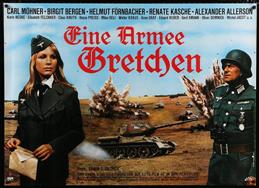 SHE DEVILS OF THE SS (1973) * English & German audio tracks *
They were drafted into military service at way too young an age - als nurses or as messengers, the so-called Blitzmadchen. Many of them have volunteered for service in the occupied countries of Europe, where they're still able to meet real men: Heroes in Uniform. And these uniforms have so strong an erotic appeal to these girls, that they just lose all restraint and have to bed these guys down ... all with the motto, "Don't wait! Tomorrow may be too late!"
Blutjung wurden Sie zum Kriegsdienst gepresst. Als Krankenschwestern oder Nachrichten Helferinnen - als sogenannte "Blitzmädchen". Viele melden sich für den Dienst im Ausland, wo sie noch echte Männer antreffen - Helden in Uniform. Und diese Uniformen über einen so starken erotischen Reiz auf die Mädchen aus, dass sie mit den Trägern hemmungslos ins Bett gehen, nach dem Motto - Morgen könnte es zu spät sein.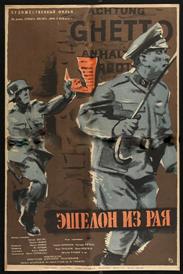 TRANSPORT Z RAJE (Transport from Paradise) (1963) * with switchable English subtitles *
In the Theresienstadt Ghetto, a high-ranking SS officer has arrived to inspect preparations for a possible visit from the International Red Cross. In the ghetto, the world-renown director Kurt Gerron is supervising a film, which will show the world how well the Jews are being treated in this "paradise ghetto". But in the meantime, there are plots and plans by some of the ghetto's residents to let the real story of the ghetto reach the ears of the world. The Germans decide that one of the best ways to deal with these potential annoyances is to organize another transport out of Theresienstadt to German "factories" at Birkenau.
Closely based on historical fact, the obvious manipulations of the names of certain historical figures (especially those of the Judenrat) do not detract from this pseudo-documentary about Theresienstadt.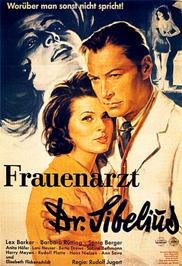 FRAUENARZT DR. SIBELIUS (1962)
Lex Barker plays a German Marcus Welby, the ideal doctor, who's there for his patients day and night. His beautiful young wife is incapable of bearing children and is therefore insanely jealous whenever she sees any overweight woman who just might be pregnant. Needless to say, things don't get any better when the doctor's childhood sweetheart shows up one day. And while she isn't with child, her determination to win back our hero doesn't exactly ease his wife's insecurities. When Lex' character finds out the young woman's terminally ill, he pretends to be interested in her and stupidly tells the barracuda, that he could fall in love with her again. Meanwhile, an underage patient is trying to blackmail him into giving her an abortion. His assistant is all too aware of everything that's going on and will stop at nothing to see his superior canned and get his job. In the end, the childhood sweetheart from Hell croaks in doc's arms; this leads to him and his wife reconciling (don't ask me how!) and the assistant receives his just punishment (no doubt having to watch this film over and over again until insanity kicks in).
Lex Barker als edler Chefarzt, der Tag und Nacht für seine Patientinnen da ist. Seine junge schöne Frau kann selber keine Kinder bekommen und ist deshalb krankhaft eifersüchtig, ein Zustand, der sich noch steigert, als die Jugendliebe des Chefarztes wieder auftaucht und ihn zurückgewinnen will. Als er feststellt, dass die junge Frau unheilbar krank ist, spielt er ihr vor, er würde sie immer noch lieben. Währenddessen versucht eine minderjährige Patientin, ihn zu erpressen und dazu zu zwingen, eine illegale Abtreibung an ihr vorzunehmen. Der intrigante Assistenzarzt will die Gelegenheit nutzen, den Chef zu verdrängen. Am Ende stirbt die Jugendliebe in den Armen des Chefarztes, er und seine Frau finden wieder zueinander, und der Assistenzarzt erhält seine gerechte Strafe.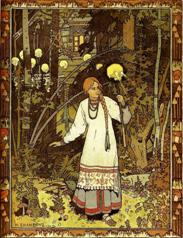 VASILISA THE BEAUTIFUL (1940) * with multiple, switchable subtitles *
Based on a Russian folk tale, Vasilisa Prekrasnaya is about a father whose three sons go out to finds themselves brides. Two of the boys come home with perfectly normal girls; but the youngest brother, Ivanushka, brings home a frog from the marshes. His father finds this most curious, but what he doesn't know is that the frog is actually a beautiful girl named Vasilisa, who was cursed by a magic serpent she refused to marry. Now Ivanushka must overcome tremendous obstacles to restore Vasilisa to her true form and free her from the serpent's spell.
.
.
...............
.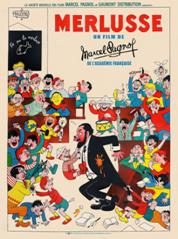 MERLUSSE (1938) * with switchable English subtitles *
"Merlusse" is French schoolboy slang for codfish, and Monsieur Blanchard, a teacher at a certain lycée, is known to his victims by that name. On Christmas Eve, when some twenty of the students—orphans, foreigners or just plain "unwanteds"—have to remain in the boarding school, Merlusse is placed in charge. His glass eye glares at them stonily; his good one with no less severity. He sets them to tasks, marches like a proctor up and down the aisles, exacts to the utmost the last measure of discipline. But when the youngsters awake in the morning, there are toys by each bed in the dormitory and Blanchard, no longer to be called Merlusse, is exposed for the softhearted fraud he is.
.
In an effort to recover the Swedish scientist Dr. Hansen, who's been missing for six months and is unwittingly giving his work to the Germans, British agent David Grant catches the night boat to Dublin. All of Hansen's recent atomic research work is being sent to a German agent, Keitel, in neutral Ireland. Robert Wilson, a British secret service agent, also travels to Dublin and retrieves the secret papers from Keitel, but on the return journey, he's murdered by a Nazi agent. Grant becomes suspicious of a man who used a phoney name in a Dublin hotel, Paul Faber, and along with fellow agent Tony Hunter, heads to London to investigate. Grant takes a job with Faber's consultancy firm, and ingratiates himself to the Nazi spy by pretending to be a shady character and deserter from the armed forces. In return for his silence, Faber demands Grant agree to a marriage of convenience to Marion Decker, an Austrian immigrant. Faber comes to suspect Grant is an undercover agent and accompanies him to Devon where Hansen is being held in a former monastery owned by outwardly respectable Sidney Vane.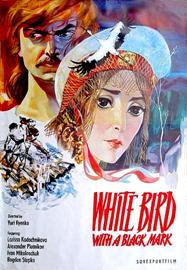 THE WHITE BIRD MARKED WITH BLACK (1971) * with switchable English subtitles *
This Ukrainian story takes place between 1937 and 1947 in a small, traditional Hutsul village in northern Bukovina. The Zvonars are a poor family of musicians, who eke out a living by performing at local celebrations. Petro and Orest are brothers and both of them are in love with Dana, the village priest's beautiful daughter. Their younger brother Heorihli is an absentminded teenager, who's attracted to the village witch, Vivdya. In 1940, the territory is ceded to the Soviets by the Rumanian government. Subsequently, Dana falls in love with a Red Army officer named Ostap and is determined to marry him. On the day of their wedding, the Germans and Rumanians cross the borders of the USSR. Ostap must return to his unit and Petro leaves the village to join the Red Army. Orest, though, seduces Dana and takes her up into the mountains, where he joins the Ukrainian partisans and becomes a part of the Ukrainian Insurgent Army (UPA). After three years of brutal Rumanian occupation, Ostap and Petro return to the village when advancing Soviet troops drive out the occupiers. They attempt to introduce progress (re-institute the Soviet occupation) and bring the villagers a modern tractor. Dana leaves Orest and returns to the village. But Orest ties Ostap to the tractor and sets it on fire.
.
.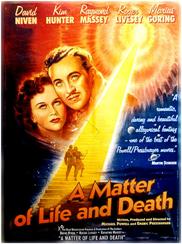 A MATTER OF LIFE AND DEATH (1946)
Squadron Leader Peter Carter (David Niven) is a British World War II Royal Air Force pilot trying to nurse a badly damaged and burning Lancaster bomber home after a mission in May 1945. His crew has already bailed out, but Carter's parachute has been shot up. He manages to get in touch with June (Kim Hunter), an American radio operator based in England, and talks with her in the few minutes before he is forced to jump without a parachute. Peter should have died at that time, but doesn't because of a mistake on the part of Conductor 71 (Marius Goring), the guide sent from the "Other World" to collect him. The thick fog over the English Channel causes him to miss Peter. Instead, the airman wakes up the next day on a beach near June's base, completely bewildered to still be alive. Peter meets June who is cycling back from her night shift, and the pair fall in love. Conductor 71 (an aristocrat executed in the French Revolution) stops time to explain the situation to Peter and to urge him to accept his death and proceed to the Other World. Peter refuses and demands that the matter be appealed. While Conductor 71 goes to consult his superiors, Peter continues to live his life.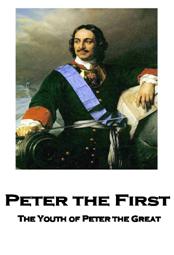 2 DVD SET: PETER THE FIRST (1981/86) * with switchable English and Spanish subtitles *
Two part film about the Russian Emperor, Peter the Great, based upon the novel Peter the First by Alexei Tolstoy. The first disc covers the years of the tsar's adolescence and youth, which were marked by a deadly danger from some of the Boyars, the rebellious Streltsy and Tsarevna Sophia who aspired to take over the throne of Russia. But already at that early time, Peter demonstrated a profound, bright intellect; a strong will and the sense of purpose, which helped him disarm both his open and secret enemies. The second part deals with Peter as an adult: At the end of the 17th century, without access to the sea, Russia is in a vulnerable position regarding foreign trade. Peter the Great attempts to conquer the Turkish sea fortress at Azov, but realises this can only be done with a modern fleet. To the amazement of Europe, he goes to Holland and works at a dock, learning shipbuilding.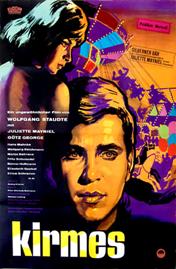 KIRMES (1960) * with or without switchable English subtitles *
Wolfgang Staudte's work tells the sad story of a soldier at the end of the Second World War. During the construction of a carousel for a fair in 1959, a performer discovers a skeleton. It turns out to be the remains of the soldier Robert Mertens. Shortly before the end of the Second World War, he deserted and fled to his home village in the Eifel. But no one in his hometown had the courage to help him, not even his own family.
In "Kirmes" erzählt Wolfgang Staudte erzählt die traurige Geschichte eines Soldaten am Ende des Zweiten Weltkrieges. Beim Aufbau eines Karussells für eine Kirmes entdeckt ein Schausteller im Jahr 1959 ein Skelett eines menschen. Es stellt sich heraus, daß es sich um das Skelett des Soldaten Robert Mertens handelt. Er war kurz vor dem Ende des Zweiten Weltkrieges desertiert und in sein Heimatdorf in der Eifel geflohen. Hier hatte aber niemand der Mut, ihm zu helfen – noch nicht einmal seine eigene Familie.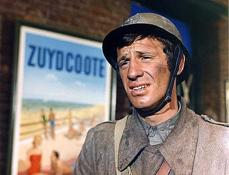 WEEK-END A ZUYDCOOTE (1964) * with switchable English subtitles *
In June 1940, during the Dunkirk evacuation of Allied troops to England, French sergeant Julien Maillat and his men debate whether to evacuate to Britain or stay and fight the German troops that are closing-in from all directions.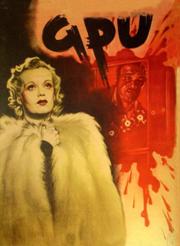 GPU (1942) * with hard-encoded English subtitles * (IMPROVED PICTURE)
Only the insanity of the Cold War could have as its result the United States taking this wartime German drama about the GPU, the KGB's predecessor, and making it into a 1950s shock film against the USSR. This is the original 1942 work, however, and boy, does it have the makings of a corny 1950s B-movie: in the first scene, to the sounds of heart-racing terror-inducing music, flash the letters "GPU" with Germany's definition of the acronym:
G = Grauen
P = Panik
U = Untergang
Tacky misdefinitions aside, this movie ranks right up there with Attack of the 50-foot Cauliflower, I was a teenage Mouseketeer and, horror of all horrors, Yes, I admit it: I voted for Jimmy Carter!
This is the story of a student, who somehow manages to get involved with bad, bad people that cause him to come to the attention of the GPU. Along the way, he meets a nice lady, whom the GPU doesn't seem to like either.
Antisowjetischer Propagandafilm über die Aktivitäten der sowjetischen Geheimpolizei GPU in Westeuropa 1939/40: Die Geigenvirtuosin Olga Feodorowna arbeitet nebenbei für die GPU. In dem Leiter der GPU-Sektion Europa Nikolai Bokscha erkennt sie den Mann wieder, der für den Tod ihrer Familie in den Wirren der russischen Revolution verantwortlich war. Sie denunziert Bokscha, der als Doppelagent auch für die Franzosen arbeitet, bei der GPU-Zentrale in Moskau, woraufhin dieser liquidiert wird. Als die GPU Olga nicht aus ihren Diensten entlassen will, nimmt sie sich das Leben.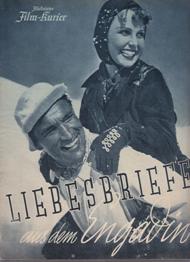 LIEBESBRIEFE AUS DEM ENGADIN (1938)
For Luis Trenker fans, it'll come as no surprise that this is another Bergfilm: A movie about the Alps, skiing and the lifestyle of those who were wrapped up in the sports and affairs of mountain life. And, as always, Luis is the scriptwriter, director and, of course, star of his own work. The seemingly self-centered writer-director-star with apparent control issues was pretty much a one-trick-pony, too: In the film, he plays (surprise, surprise) a ski instructor at a Swiss resort named Toni, who (of course) is a hit with the ladies. The hotel director at this resort has come up with an idea to cash in on the unrequited lust of these female tourists all hot to have Toni "teach" them: let's send out spam mail to all of Toni's former pupils, asking them to come back to Switzerland and, while we're at it, to donate $ 5,000 towards a new bobsled track. Of course, while scriptwriter-director-star Luis Trenker thinks he's the 1930s version of woman-slayer Donald Trump, even he has to conclude he's not so hot that the ladies are going to cough up the dough just because a PennySaver flyer in their mailbox tells them to. So, Luis' alter ego (the hotel director) sweetens the scam by sending out the invitations as love letters.
One of the maroons receiving this letter is Constance, the young widow of a rich American (a constant theme in Luis' films ... a Freudian wish there?) who's just about to marry an equally rich lord in London, but breaks it off when she hears the snooty Englishman is broke and wants the American only for her money. So, she dumps the insolvent Englishman to go on a ski trip with her British friend Dorothy to Engadin (to take up with an insolvent Swiss cheese ... or in Luis' case, 'ham'). When she arrives, she's flabbergasted to find women from London, Paris and Rome there, all of whom seem to have gotten love letters from Toni. Of course, the simple, loveable, handsome and modest ski instructor hasn't a clue what's going on. He's puzzled as to why all his pupils are looking at him like Bernie Sanders supporters looking at future free tuition scholarships to state colleges. Constance's friend Dorothy, however, is oblivious to all the howling cats around her and promptly falls in love with Toni (and he in her!). Soon, however, the truth behind the love letters is revealed. A warrant is issued for the ski instructor's arrest on the grounds of marriage fraud (huh?) and now, even Dorothy isn't stupid-in-love enough to ignore the scam. Outraged and feeling abused, she intends to leave Switzerland for the comfort of foggy and damp England, where you may not be able to ski, but you can certainly count on excellent dental care. Toni, of course, has no intention of letting his little English turtle dove fly the coop.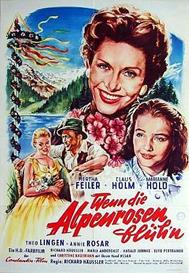 WENN DIE ALPENROSEN BLUH'N (1955)
Marianne Klockhoff runs a kindergarten in the small Tyrolean mountain village of Alpsee and is assisted by the young nurse Dorle. Dorle is being chased after by two virile mountain-men: Franzl and a certain Mr. Lenz. Franzl's hormones aren't entirely committed to the hunt (and, in any event, he's more hot to leave the village and make a living as a hotel manager). Franz meets the attractive Beate and her small daughter Christine during a visit to the city. Beate wants to leave her husband Philipp and put little Christine in a home where her sister Marianne is already languishing ... at least temporarily. If this weren't enough to make the child feel like a neglected pet, there's always Franzl's manipulation of her, using his "good relationship" with the kid to get closer to the object of his lust; an effort which ends up in success. Apparently more interested in her new boy toy than her kids, Beate's going to try and help Franzl get a position in a hotel in Baden-Baden. Much to the disappointment of his obviously naive admirers, Franzl shows up at the grand, annual rose festival as Beate's eye-candy. And lest we think sleaze incapable of paying back on a favor, Franzl uses tricks to get Beate voted the "Rose Queen" at the highpoint of the festival. As for poor, abandoned Christine, she's feeling very lonely in the children's home (a nice phrase for "orphanage") and misses her daddy very much (who, for some reason, has let his "beloved" child be put with a bunch of orphans).
Alpsee, ein kleines Dorf in den Tiroler Bergen. Hier betreibt Marianne Klockenhoff ein Kinderheim, in dem auch die junge Krankenschwester Dorle arbeitet. Dorle hat zwei Verehrer, Franzl und Herrn Lenz. Franzl nimmt es mit seinen Liebschaften nicht so genau; außerdem würde er den kleinen Ort ohnehin gerne verlassen, er möchte Hoteldirektor werden. In der Stadt lernt er die attraktive Beate und ihre kleine Tochter Christine kennen. Beate Klockenhoff will sich von ihrem Mann Philipp trennen und Christine bei ihrer Schwester Marianne im Heim unterbringen – zumindest zeitweise. Franzl nutzt seinen "guten Draht" zu dem kleinen Mädchen, um der Mutter näher zu kommen, und schließlich scheinen seine Bemühungen von Erfolg gekrönt. Beate will ihm helfen, eine Anstellung in einem Hotel in Baden-Baden zu bekommen. Zur Enttäuschung seiner anderen Verehrerinnen tritt Franzl beim großen Rosenfest, dessen Höhepunkt die Wahl der Rosenkönigin ist, an der Seite Beates gegen Dorle und Lenz an und verhilft mit einem Trick seiner eleganten Freundin zum Sieg, der anschließend bei Franzls Tante, der Schneiderwirtin, zünftig gefeiert wird. Die kleine Christine fühlt sich im Heim sehr einsam und vermisst ihren Paps.
The Eastern Front, 1943: Kurt Hartung --- a member of Berlin's working class, now a corporal --- survives a bombardment, even though his superior, Steckbeck, almost blew him into the hereafter after he commanded him to disarm a dud. Shortly thereafter, he's captured by a Russian patrol while on a recon mission. Though by no means a sympathizer of the Nazis, Hartung wins a new perspective while in captivity: that one must do whatever's necessary to end the War as quickly as possible. And this sudden realization that war is bad, combined with his "neutral" attitude about his Nazi rulers, leads him not only to become a traitor, but to lead two Russians disguised as German officers back to the German lines with the mission to kidnap a Major and bring him back to Soviet lines. This turns out to be a lot more difficult than expected; but in the end, the mission's accomplished and --- as can only be expected given his proletarian background --- the German traitor becomes best buds with his "peace-loving" handlers. "Long live the benevolent socialist dictatorship under Comrade Stalin!" (*retching noises*). And this is supposed to be a comedy?!?
1943 an der Ostfront: Der Berliner Arbeiter Kurt Hartung, jetzt Gefreiter, überlebt einen Bombenangriff, obwohl ihn sein Vorgesetzter Steckbeck mit dem Auftrag, einen Blindgänger zu entschärfen, beinahe ins Jenseits befördert hätte. Kurz darauf wird er, als Späher unterwegs, von einer russischen Patrouille gefangen genommen. In der Gefangenschaft gewinnt Hartung, ohnehin kein Nazisympathisant, neue Einsichten, vor allem die, dass man etwas tun muss, um den Krieg so schnell wie möglich zu beenden. Er übernimmt den Auftrag, zusammen mit zwei Russen als falscher Oberleutnant hinter die deutschen Linien zurück zu gehen, um seinen Major mitten aus einem Offiziersgelage zu entführen. Das Unternehmen gestaltet sich zu einem halsbrecherischen, aber erfolgreichen Abenteuer, in dessen Verlauf die drei zu guten Freunden werden.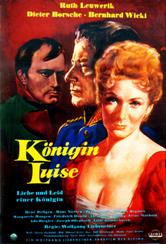 1806: Prussia's King Friedrich Wilhelm III enters an alliance with Tsar Alexander against Napoleon. But the revolutionary emperor cannot be stopped. Friedich asks his charming wife Luise to talk to Napoleon in Tilsit, with the hope of sparing Prussia humiliation and ruin.
1806: Preußenkönig Friedrich Wilhelm III. verbündet sich mit Zar Alexander gegen Napoleon. Doch der ist nicht zu stoppen. Da bittet Friedrichs charmante Gattin Luise Napoleon zum Tête-à-Tête in Tilsit.
In a postwar, divided Germany, brothers Theo and Gustav Benthin make a living out of smuggling goods. They're the owners of the "Merkur"-Works, Theo in the West, Gustav in the East. This illegal activity does not stay hidden from the Vopos for very long, however. Gustav ends up being arrested; his chauffeur Peter Naumann succeeds in fleeing to the West and ends up in the Foreign Legion. On the other hand, Peter's sister -- who previously fled to the West -- is unable to find either housing or a job and returns to her mother, Annemarie, in the East.
Aus der Teilung Deutschlands versuchen die Brüder Theo und Gustav Benthin Gewinn durch Schmuggel zu ziehen. Sie sind Besitzer der "Merkur"-Werke, Theo im Westen und Gustav im Osten. Der ostdeutschen Polizei bleiben die Intrigen nicht lange verborgen. Gustav wird verhaftet, sein Chauffeur Peter Naumann kann nach dem Westen fliehen und landet in der Fremdenlegion. Peters Schwester dagegen, die schon vorher in den Westen gegangen war und weder Arbeit noch Unterkunft fand, kehrt zu Mutter Annemarie in den Osten zurück.
Germany, 1890: Having just gotten his high-school diploma, Hans leaves for Heidelberg to begin his university studies. But first, he wants to visit his uncle, Pastor Hoppe, in the small village of Rosenau. It's here that he again meets his cousin and childhood friend Annie. Annie is the illegitimate child of Pastor Hoppe's sister, who's left the upbringing of her offspring to the man-of-the-cloth. Conservative chaplain Schigorski continually tries to convince Annie to join the nearby cloister and thus "atone" for the sins of her mother. And it's getting more difficult for the fun-loving girl to escape the chaplain's harrassment. When Hans arrives, old feelings of lust come back to the surface. This, in turn, leads to even more pressure on Annie: Schigorski finds out about her relationship with the boy; Annie believes she's disappointed her loyal uncle; and --- as is almost always the case in Veit Harlan's films -- she commits suicide. When the girl's body is found, open conflict breaks out between the chaplain and the pastor.
Deutschland im Jahr 1890: Gerade hat der blutjunge Hans sein Abitur bestanden, da macht er sich schon auf den Weg nach Heidelberg, um sein Studium zu beginnen. Zuvor will er noch seinen Onkel, den Pfarrer Hoppe, in dem kleinen Dorf Rosenau besuchen. Hier trifft er auch seine Cousine und Jugendfreundin Annchen wieder. Annchen ist das uneheliche Kind von Pfarrer Hoppes Schwester, das dieser voller Fürsorge bei sich aufgenommen hat. Der konservative Kaplan Schigorski versucht Annchen fortwährend dazu zu überreden, ins Kloster zu gehen, um damit die "Schuld" ihrer Mutter zu sühnen. Der lebenslustigen jungen Frau fällt es immer schwerer, sich dem Drängen Schigorskis zu entziehen. Hans' Ankunft läßt bei beiden die alten Gefühle wieder aufflammen. Der Druck auf Annchen wird immer größer – Schigorski erfährt von ihrem Verhältnis, Annchen glaubt nun, ihren treusorgenden Onkel Hoppe enttäuscht zu haben und begeht Selbstmord. Als die Leiche gefunden wird, kommt es zum offenen Konflikt zwischen Schigorski und Hoppe.
Thank you and the best to all of you,
RAREFILMSANDMORE.COM