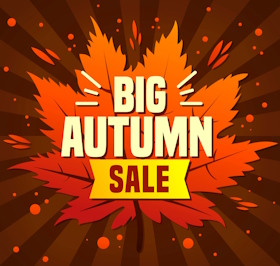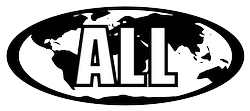 Our DVDs are "all regions"
and will play in any DVD player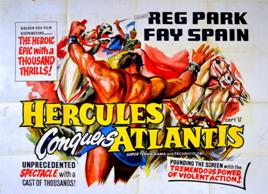 HERCULES CONQUERS ATLANTIS (1961) * with switchable English subtitles *
When strange atmospheric events occur in the disunited city states of Ancient Greece, a forum debates what action to take. As there is no agreement, Androcles King of Thebes seeks the assistance of his friend, the legendary Hercules. Hercules, now married to Deianira, does not wish to leave the comfort of his family. Androcles takes matters into his own hands by drugging and kidnapping Hercules and placing him aboard a ship manned by a disreputable collection of former slaves and criminals. When the supply of fresh water is sabotaged, the ship lands on an island to replenish their supply. The crew mutinies by attacking Androcles, but Hercules turns the tide. Continuing their voyage, a storm wrecks the ship and separates all of them. Hercules sees a vision of Androcles begging for his help. Coming ashore on a mist-shrouded island he sees a woman held captive: not only chained to a cliff, but gradually becoming a part of the rock formation. When he rescues her he has to fight Proteus, a god able to change form into various creatures.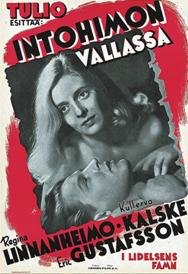 INTOHIMON VALLASSA (1947) * with switchable English and Finnish subtitles *
Turbulent, then tragic, marital relationship resulting in wife getting the upper hand from oppressive husband on a farmstead.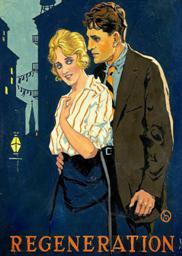 TWO FILM DVD: THE OUTLAW AND HIS WIFE (1918) + RENEGADE (1915)
THE OUTLAW AND HIS WIFE (1918):
A stranger who calls himself Kári comes to a farm in the north country. He takes a job as a laborer and the widowed farm owner Halla becomes infatuated with him. The local bailiff, who wants to marry Halla, becomes jealous of Kári. Another man tells the bailiff, that Kári is, in fact, a thief and fugitive escapee named Eyvind. Kári at first denies being Eyvind and then defeats the bailiff in a wrestling contest as a measure of his sincerity (if only election disputes could be resolved so casually). However, when Halla proposes marriage, he confesses the truth of what happened in his earlier impoverished life as Eyvind. When the bailiff returns with others to arrest Eyvind, he and Halla abandon the farm for the bare, cold highlands where they live for many happy years. Unfortunately, that is only the prelude to a further, heartbreaking tragedy.
REGENERATION (1915):
The film is a "candid adaptation" of the autobiography of Owen Frawley Kildare, called the Kipling of the Bowery. The story follows the life of Owen, a young, Irish American boy, who is forced into a life of poverty after his mother dies. As a result, Owen is forced to live on the street, eventually turning to a life of crime.
TWO FILM DVD: GO WEST (1925) + HANGMAN'S HOUSE (1928)
GO WEST (1925):
A drifter sells the last of his possessions, keeping only a few trinkets and a picture of his mother. The money buys him only some bread and a sausage ... and then is gone. Unable to find a job in the city, he stows away on a train. He thinks it's going to New York, but it's actually heading west. He sleeps in a barrel but the barrel rolls off the train. He manages to get a job at a cattle ranch, despite having no experience. Meanwhile, a neglected cow named Brown Eyes fails to give milk and is sent out to the field along with the other cattle intended for slaughter. As Friendless tries to figure out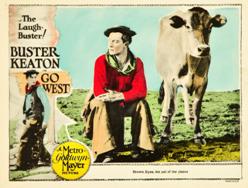 how to milk a cow, he's told to go and help the other ranch hands bring in the cattle. Unsuccessful in riding a horse, he falls off and sees Brown Eyes. Noticing her limp, Friendless examines her hoof and removes the rock that had been hurting her. Brown Eyes proceeds to follow Friendless around, saving him from a bull attack. Realizing that he's finally found a companion, Friendless strikes up a friendship with the cow, giving her his blanket at night and attempting to protect her from wild dogs.
HANGMAN'S HOUSE (1928):
While stationed in Algiers, Commandant Denis Hogan receives a letter containing bad news and requests leave to return to his home country of Ireland, where he is a wanted man. In Ireland, Baron James O'Brien is told by his doctor that he has no more than a month to live. He decides to marry off his only daughter, Connaught, to a socialite, John D'Arcy, despite her love for childhood friend Dermot McDermot. Hogan returns to Ireland and disguises himself as a holy man. On his way to the O'Brien's house, he is recognised by a gatekeeper, to whom he reveal his intention to kill a man. Hogan meets Dermot McDermot and the three men witness the lights of Glenmalure's chapel being lit, signifying a wedding is taking place. Later that night, after Connaught and D'Arcy have been wed, the Baron dies. On the night of his funeral, Hogan sneaks about the grounds of Hangman's House and is spotted by D'Arcy.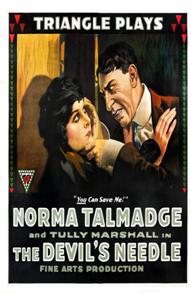 TWO FILM DVD: THE DEVIL'S NEEDLE (1918) + THE FORBIDDEN CITY (1918)
THE DEVIL'S NEEDLE (1918):
Wynne Mortimer, a pampered society girl and daughter of William Mortimer, a prominent businessman, chances to meet David White, a young artist, whose fame is already assured, at an art exhibit. Despite the fact she's engaged to marry Hugh Gordon, a junior partner in her father's firm, she falls in love with the artist. He invites the girl and her father to visit his studio and the invitation is accepted. Renee, a model, has been in love with David White for years and he has seemingly reciprocated her love. When Wynne Mortimer appears on the scene, however, he forgets all thoughts of love for Renee. The model is quick to realize the change in her lover. Secretly, she has been a user of cocaine. To forget the heartache the growing attachment between her lover and Wynne causes her, she turns to the drug. Wynne, led on by her interest in the artist and his insistence, that she is the only one who can justly typify the spirit of a new picture at which he is at work, goes to the studio and poses for him. Hugh Gordon follows her and after a violent scene with the painter, takes Wynne to her father, who upbraids her and forbids her to see the painter again.
THE FORBIDDEN CITY (1918):
The daughter of a Chinese Mandarin is sentenced to death for her secret marriage to an American. Their child, raised in the Mandarin's palace, grows up and escapes to seek her father, now a high-ranking official in the Philippines.
After a wealthy businessman is found dead, reporter Philip Trent is sent to investigate. Contrary to police conclusions, he suspects the assumed suicide is really a murder, and becomes highly interested in the young widow and the dead man's private secretary.
.
..
.
.
.
...........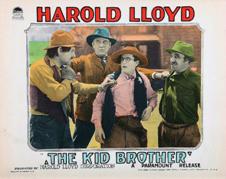 TWO FILM DVD: THE KID BROTHER (1927) + NEVADA (1927)
THE KID BROTHER (1927):
The Hickorys are a respected family in Hickoryville. Sheriff Jim and his big, strong sons, Leo and Olin, have little respect for the youngest son, Harold, who doesn't have their muscles. When Jim, Leo and Olin go to an important town meeting to discuss a dam, Harold is left behind. He puts on his father's gun and badge and is mistaken for the sheriff by "Flash" Farrell, who runs a traveling medicine show for Mary after the death of her father. Farrell talks Harold into signing a permit to let him, strongman Sandoni and dancer Mary perform. Later, Mary tries to avoid the unwanted attentions of Sandoni and encounters Harold. They are attracted to each other. When Jim finds out that Harold authorized the medicine show, he orders his son to shut down the performance. Harold tries, but Farrell makes a fool of him, then has him tied up.
NEVADA (1927):
A gunslinger looking for a quiet place to settle down becomes entangled in a romantic triangle and the hunt for a gang of cattle rustlers.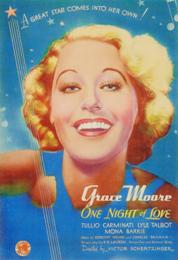 TWO FILM DVD: ONE NIGHT OF LOVE (1934) + BABY'S LAXATIVE (1931)
ONE NIGHT OF LOVE (1934):
Opera singer Mary Barrett leaves to study music in Milan, Italy to the disappointment of her family in New York City. Mary gets a job at Cafe Roma, where Giulio Monteverdi, a famous vocal coach, hears her sing. Giulio promises to make Mary a star, if she will allow him to control her life. He also tells her there can't be any romance between the two of them, as that would distract from the process of growing her talent (someone's a tad full of himself!). Mary discovers she has stagefright, as she prepares for a tour of provincial opera houses, however Giulio helps her overcome it. Years later, still under Giulio's tutelage, Mary begins to tire of his dominance and discipline.
BABY'S LAXATIVE (1931):
In a film designed to poke fun at the values of France's bourgeoisie, Mr. Follavoine seeks to sell unbreakable chamberpots to the French army. In an attempt to close the deal, he invites Chouilloux, an influential official of a Ministry, to dinner to discuss putting his chamberpots on the market. But on that same day, Follavoine's son is constipated and Mrs. Follavoine can't make him take his laxative. From that point on, nothing goes as planned.
.
.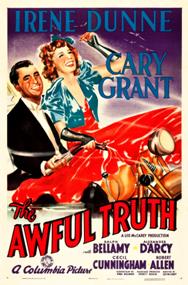 TWO FILM DVD: THE GREAT DEFENDER (1934) + THE AWFUL TRUTH (1937)
THE GREAT DEFENDER (1934):
Sir Douglas Rolls has earned the reputation of being England's greatest barrister. But he has just been informed by Doctor Hackett, specialist on diseases of the heart, that overwork has taken its toll and if Sir Douglas does not take off work for several months, he stands a good chance of dying soon. Back in his chambers, a solicitor named Pope is waiting to see him. Pope's firm handles most of the important legal cases. Pope is there to ask Sir Douglas to take up the defense of his client, Leslie Locke.
THE AWFUL TRUTH (1937):
Jerry Warriner tells his wife he is going on vacation to Florida, but instead spends the week at his sports club in New York City. He returns home to find that his wife, Lucy, spent the night in the company of her handsome music teacher, Armand Duvalle. Lucy claims his car broke down unexpectedly. Lucy discovers that Jerry did not actually go to Florida. Their mutual suspicion results in divorce proceedings with Lucy winning custody of their dog. The judge orders the divorce finalized in 90 days. Lucy moves into an apartment with her Aunt Patsy. Her neighbor is amiable, but rustic, Oklahoma oilman Dan Leeson, whose motherdoes not approve of Lucy. Jerry subtly ridicules Dan in front of Lucy, which causes Lucy to tie herself more closely to Dan. Jerry begins dating sweet-natured, but simple, singer Dixie Belle Lee, unaware that she performs an embarrassing, sexually suggestive act at a local nightclub. Convinced that Lucy is still having an affair with Duvalle, Jerry bursts into Duvalle's apartment only to discover that Lucy is a legitimate vocal student of Duvalle and is giving her first recital.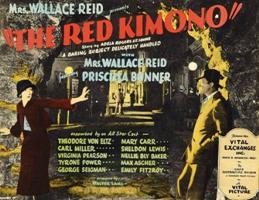 TWO FILM DVD: THE RED KIMONA (1925) + THE BELLS (1926)
THE RED KIMONA (1925):
Gabrielle Darley shoots a man, Howard Blaine, in the back, as he is buying a wedding ring, then asks his pardon and expresses love to his corpse as she waits for her arrest (okaaay!). At her trial, she is asked to explain how she came to shoot Blaine and she narrates her story. Blaine courted her and claimed he would marry her, and she left her unloving family to go with him to New Orleans. There, Blaine did not marry her, but only took her to a house in a sleazy neighbourhood; in a bedroom there, a mirror vision of herself in bridal attire gave way to a vision of herself in a red dress, indicating that she knew she was entering on a life of prostitution. She gave in for love of Blaine, and spent several miserable years servicing men he sent in to her, spurred on by little love notes from him.
THE BELLS (1926):
Mathias, an innkeeper, seeks to be burgomaster of a small Austrian hamlet. In order to gain favor with local leaders, he offers food and alcohol on credit, but often refuses to collect, much to the dismay of his wife Catharine. Mathias is deeply in debt to Frantz, who seeks Mathias' businesses. He will forgive the debt, if Mathias allows him to marry his daughter, Annette. Mathias refuses and is worried about the debt which will come due soon. One evening a Polish Jew enters Mathias' inn. The man displays a money belt filled with gold, which Mathias, having had much to drink with the man, eyes closely. Tragedy soon follows.
TWO FILM DVD: THE TRUTH ABOUT MURDER (1946) + THE GORBALS STORY (1950)
THE TRUTH ABOUT MURDER (1946):
Christine Allen administers lie detector tests for the district attorney, Les Ashton, but wants to become a prosecutor in court. Frustrated, she leaves Les to work for lawyer Bill Crane, whose unhappy wife Marsha, a photographer, makes large bets with bookie Johnny Lacka and openly flirts with model Peggy's husband. Les is in love with Chris and wants her back. He fools Bill into believing Marsha wants to reconcile, but instead Paul Marvin turns up, telling Bill he and Marsha have become romantically involved. Marsha then is found dead.
THE GORBALS STORY (1950):
A successful artist recalls his life in the tenements of Glasgow's slums. In flashback, he recalls the events and charaters he shared with in a tenement building. Johnnie, a newspaper boy who wishes to be an artist, shares the tenement with the good-natured Peggy, the lazy Mutrie and his long-suffering wife. Others in the building include Magadelene, a waitress, who agrees to marry the Asian, Ahmed; the landlady Mrs Gilmour; and Francis Porter whose wife is dying. Johnnie is in love with Nora Reilly, another tenant, but her father threatens to beat up Johnnie, so he leaves the building to seek solace in the dance halls.
.
.
Madeleine's middle-class family cannot understand why she puts off marrying a respectable young man; they know nothing about her long-term affair with a Frenchman.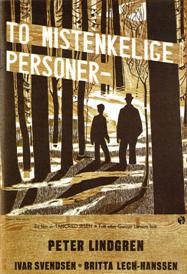 TWO FILM DVD: TWO SUSPICIOUS PEOPLE (1950) + A MAN THERE WAS (1917)
TWO SUSPICIOUS PEOPLE (1950):
Two police officers lie dead. The Swede Ekstrøm and the youngster Gustav flee the scene of the crime. Based on a real double murder in 1926, this movie remained almost unseen for 57 years. When the film was set to premiere in 1950, one of the murderers, having served a full sentence, went to court to have the film stopped.
A MAN THERE WAS (1917):
Terje Vigen lives happily with his wife and little girl on a small island in Norway. In 1809 during the Napoleonic Wars, the town is starving due to the British blockade. Terje decides to row to Denmark to bring food to his family. On the way back, he is captured by a ruthless English captain and sent to jail in England. When the war ends and he is finally freed, Terje finds a tragedy has befallen his family. He takes up a solitary life in his house overlooking the sea. One night he sees a British yacht in distress in a storm. He rushes to her help and discovers that the skipper is the same man that had taken him prisoner and destroyed his life many years before. Now, he has his opportunity to avenge himself against the man responsible for his family's tragic circumstances.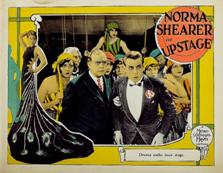 TWO FILM DVD: UPSTREAM (1927 + UPSTAGE (1926)
UPSTREAM (1927):
Among the residents of a theatrical boarding house is the last member of a once great acting family, down on his luck. When an offer to star in a London production of "Hamlet" comes up, he takes lessons from a faded, former star, and goes on to huge success, as he forgets his old friends.
UPSTAGE (1926):
Dolly Havens, a small-town girl with big-town ambitions that are larger than her talents, hooks up with Johnny Storm, a vaudeville performer, whose talents make the act a success. Dolly, thinking she is the reason, meets a handsome leading man and joins up with him, but before long, he discovers 'she ain't a trouper' and she is soon performing with 4th-class acts in Tank Town America.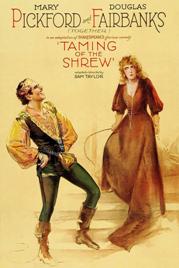 TWO FILM DVD: THE TAMING OF THE SHREW (1929 and 1980 versions)
THE TAMING OF THE SHREW (1929):
In sixteenth Century Padua, Hortensio loves Bianca, the youngest daughter of Baptista. But Baptista will not allow the two to get married, until his eldest daughter, the extremely headstrong Katherine, is betrothed. This task seems impossible because of Katherine's shrewish demeanor. They believe their prayers have been answered with the arrival from Verona of the lusty Petruchio, whose father has just passed, leaving him to travel the world and marry. Having not yet met her, Petruchio agrees to court Katherine, when he is told of her beauty and wit. Petruchio is even more excited at the prospect of marrying this wildcat of a woman after meeting her. Katherine will have none of it, even if it means her sister's spinsterhood.
THE TAMING OF THE SHREW (1980):
Shakespeare meets Monty Python meets Fawlty Towers in this BBC version of the bard's famous tale. If you can watch John Cleese act his way through the classic without waiting for some inappropriately sarcastic remark to blurt out of his mouth, then you're truly capable of having an open mind (though choosing him to play Petruchio seems to be really good casting in this case). Don't look for him to refer to the shrew as a dragon and don't expect to see Basil the Rat or anyone claiming they can't hear him, because they've turned off their hearing aid to save the battery. If only Manuel could be there to royally proclaim the verses in the English he learned from a book (more understandable than British English, anyway)!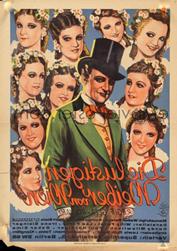 DIE LUSTIGEN WEIBER VON WIEN (1931)
The ten daughters of a Viennese court minister break into open rebellion over the engagement of their father to a shrew of a woman. They promptly leave home and support themselves as a family dance troupe. This wouldn't be so tragic, if not for the unending turbulence they create for their dance teacher, whose girlfriend suffers from terminal, unreasonable jealousy.
Die zehn Töchter eines Wiener Hofrats rebellieren gegen ihren Vater, als dieser seine Verlobung mir einer unliebsamen Dame bekannt gibt. Sie ziehen von zu Hause aus und verdienen sich ihren Lebensunterhalt als Tanztruppe. Was zu einigen Turbulenzen in Privatleben ihres Tanzlehrers führt, dessen Freundin von Eifersuchtsanfällen heimgesucht wird.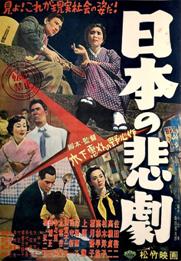 A JAPANESE TRAGEDY (1953) * with switchable English and German subtitles *
War widow Haruke, mother of two children, gets involved in prostitution during and after the Second World War to raise money for the family and secure a proper education for her children. Her son Seiichi and daughter Utako, sharing a flat of their own, are embarrassed by their mother's activities and try to avoid her visits to them. Eager to cut ties with his past and poor upbringing, Seiichi, a medical student, aims at being adopted by an upper-class family. His sister Utako studies dressmaking and attends an English language school, fooling around with her married teacher.
An inventor adds new innovations to Baker Airplane Company's planes, inventions coveted by the owners of a rival company. The masked and mysterious airman, known only as Pilot X, makes plans to steal the inventions for his own purposes. The perils are fast and furious as the owner of the airplane company, aided by his aviatrix fiancee, finds himself in constant danger, both on land and in the air.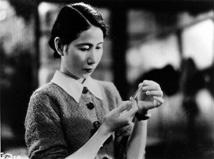 SPRING ON LEPER'S ISLAND (1940) * with switchable English subtitles *
Doctor Shizue Natsukawa comes to a small village to tell them about a hospital to treat lepers. There are some lepers about, and the local gossips have nasty things to say. She explains what is known about the disease, how it vectors, and how the hospital wants to help return the sufferers to a normal life. There are roadblocks; some people say the sufferers are taken to the island and killed. One of the sufferers is so ashamed of his leprosy, that he will not even admit he has it, even though everyone knows it. Doctor Natsukawa works patiently and kindly to gain peoples' trust and compliance.
Well-to-do Lord Montague is assaulted on a fog enshrouded London street on his way to his club, but manages to escape death. He later learns, that some unknown assailant is killing off the members of his old army regiment from the Indian War. A Scotland Yard inspector investigating the homicides asks Montague to have the nine remaining members of his regiment assemble at his estate, so as to protect them from being murdered one by one, and so that he can hopefully learn the identity of the assassin ... assuming the killer may be one of them.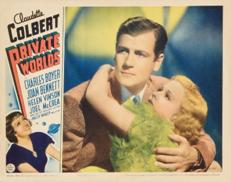 TWO FILM DVD: PRIVATE WORLDS (1935) + BARS OF HATE (1935)
PRIVATE WORLDS (1935):
The work of a progressive female psychiatrist and her colleague at a mental hospital is threatened by the arrival of a conservative new supervisor who disapproves of both her methods and the fact that she is a woman in a "man's field".
BARS OF HATE (1935):
Ted Clark rescues pickpoket Danny from a mob, and restores Danny's loot, a pocketbook, to its owner Ann Dawson. She is carrying a letter that proves her brother, who is on death row, is innocent and Jim Grant is the guilty party. Ted and Danny help her escape from Grant's henchmen. They have several narrow escapes while on their way to give the proof to the Governor.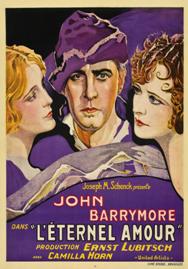 ETERNAL LOVE (1929) * with switchable French and Spanish subtitles *
In 1806, in the village of Pontresina, Switzerland, a mountain man named Marcus is in love with Ciglia, a young village woman, who has been rejecting the advances of Lorenz. The mischievous Pia throws herself at Marcus, but is also rejected. Marcus and Ciglia profess their love, while the jealous and vindictive Pia looks on. Following the end of the French occupation, the people of Pontresina celebrate their liberation with a boisterous masked dance. At the party Ciglia becomes frightened of a drunken Marcus and asks to be taken home. Marcus goes home confused. When Pia boldly attempts to seduce Marcus, he accepts her advances. The next day Ciglia receives permission from her uncle Tass to marry Marcus. Pia and her mother approach Tass, and then confront Marcus. With Ciglia overhearing, they demand that Marcus marry Pia, who plays the cowering innocent.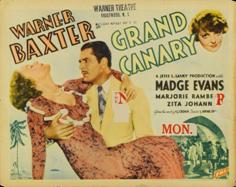 TWO FILM DVD: RED ENSIGN (1934) + GRAND CANARY (1934)
RED ENSIGN (1934):
David Barr
is the manager and chief designer of Glasgow shipbuilding firm Burns, McKinnon & Co. He comes up with a radical new ship design that can carry 25% more cargo for the tonnage and use less fuel at a time when the industry as a whole is in recession. Barr decides to build not just one ship, as Lord Dean advises, but twenty (to bring the costs down to a manageable level). Manning, a rival shipbuilder Barr loathes, hears rumors and sends two men undercover to find out what they can.
GRAND CANARY (1934):
In the Canary Islands, a missionary girl tries to reform a derelict doctor, who finds true love elsewhere.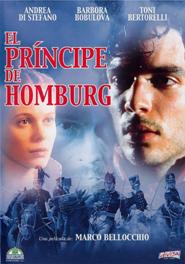 THE PRINCE OF HOMBURG (1997) * with switchable English subtitles *
The Prince of Homburg ignores a command and leads a cavalry charge in battle against the Swedes, which leads to victory. He is court martialled, however, for disobeying orders and sentenced to death. His love, who is now to be betrothed to the King of Sweden, appeals to higher authorities to commute the sentence, as do comrades who agreed with his decision. He must contend with his own desire to live and a conflicting sense of honor.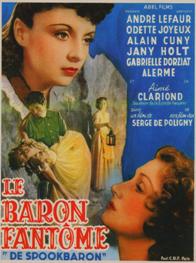 LE BARON FANTOME (1943) * with switchable English subtitles *
Elfy, Countess of Saint-Hélié's daughter, was brought up with her foster sister Anne in an old dilapidated castle whose landlord, Baron Julius Carol, disappeared mysteriously one day. The two girls had a playmate, Hervé, the son of the gamekeeper. Now that they are adults, Anne is in love with Hervé, while Elfy thinks she loves the young man. One day, the baron is finally found and the secret of the estate is revealed.
.
.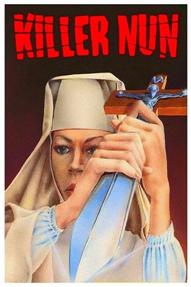 KILLER NUN (1979) * with switchable English subtitles *
Sister Gertrude, a nun who works in a Catholic hospital for the elderly, returns to her profession after healing from surgery to remove a brain tumor. Unfortunately, her horrible anxiety after the surgery causes her to believe the tumor has returned; this, in spite of Dr. Poirret's assurance there is no such evidence indicating that. The Mother Superior of the convent is convinced Gertrude is just being a drama nun. Sister Mathieu, who has an unspoken sexual attraction to Gertrude, not surprisingly believes the woman's fears are legitimate. What no one knows, is that Gertrude has started to lead a double life, venturing into the city at night and having hot sex with random partners. She also begins to abuse morphine, which Sister Mathieu steals for her from the hospital. Soon, Dr. Poirret notices the nun is mistreating her patients and deriving great pleasure in telling the gory details of the tortured saints to the bedridden, elderly captives. When Poirret tries to address this weird behavior, Gertrude finds a way to get him fired. Soon, patients are being bludgeoned to death and falling out of windows. Is Gertrude possessed by the Devil, or just a sicko, psycho woman in a penguin suit?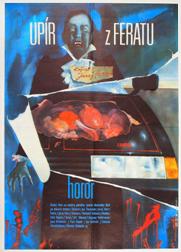 UPIR Z FERATU (1982) * with switchable English subtitles *
Doctor Marek is shocked when his beloved nurse, Mima, signs a contract with foreign car manufacturer Ferat to work as a rally-driver. Rumors abound that the Ferat sports car runs not on petrol, but on human blood.
The story begins with a dramatisation of the Italian torpedo raid on Alexandria in 1941, in which two British battleships were severely damaged. The British are worried that this new tactic will give the Italians naval supremacy in the Mediterranean, with the primary target for the Italians being the Royal Navy base at Gibraltar. To counter this threat, bomb disposal expert Lionel Crabb is posted to Gibraltar. He creates a team of divers to intercept the Italian attacks and defuse the bombs. Meanwhile, from Algeciras in neutral Spain, an Italian expert on underwater operations, Antonio Tomolino, is secretly watching the British base in Gibraltar and planning new attacks.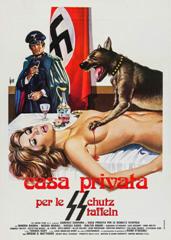 PRIVATE HOUSE OF THE SS (1977)
Top Nazi officials, intent on rooting out traitors and those in the military, who may be plotting to overthrow Adolf Hitler, recruit and train a group of beautiful prostitutes, whose mission is to use any means necessary to uncover plots against the Fuhrer.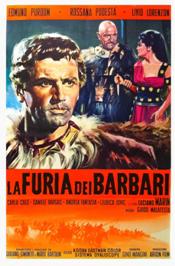 FURY OF THE PAGANS (1960) * with switchable English subtitles *
At the end of the sixth century, a band of pagan savages attacks a peaceful northern province of Italy.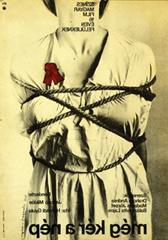 RED PSALM (1972) * with switchable English subtitles *
Set in the 1890s on the Hungarian plains, a group of farm workers go on strike, during which they face harsh reprisals and the reality of revolt, oppression, morality and violence. The story, however, suggests a countryside support for Bolshevism, which was hardly the case in late 19th Century Hungary.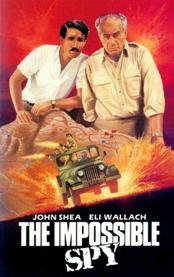 THE IMPOSSIBLE SPY (1987) * with switchable English subtitles *
Young Israeli Eli Cohen is recruited by the Mossad in the early 1960's and sent to Syria. Telling his wife he has a new job that requires extensive business travel, he takes up residence in Syria, where he befriends a high-ranking Syrian government official and provides invaluable information to Israel. On a visit home, his wife pleads with him to leave his job, so he can be home more, and his handler tells him he has accomplished enough; but he decides to return to Syria one last time. One day he learns of an attack on a kibbutz scheduled for that night; he abandons normal precautions in order to warn Israel as quickly as possible.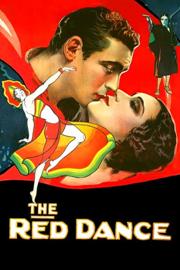 THE RED DANCE (1928) * with hard-encoded French subtitles *
Russia, just prior to the Bolshevik Revolution. The film focuses on the relationship between three characters: Tasia, a peasant girl; Grand Duke Eugene; and Ivan Petroff. Tasia has revolutionary sentiments, strengthened by witnessing the imprisonment of her father by czarist authorities. Her beauty attracts the attention of Ivan Petroff, but, to the relief of both of them, they escape a marriage arranged for them. While Bolsheviks stir up class hatred among Russia's populace, Tasia happens to meet Grand Duke Eugene, who genuinely wishes to address the empire's problems. They fall in love, though they know there is a huge social gulf between them. When the Bolsheviks stage an uprising, the three main characters are torn apart. Tasia becomes radicalized and is ordered by the Reds to assassinate a nobleman. Three guesses who her intended target is!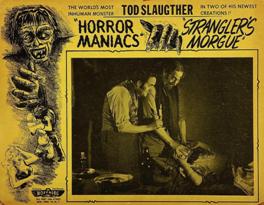 THE CURSE OF THE WRAYDONS (1946)
A young captain, after participating in a duel, becomes the suspect in a series of killings in Epping Forest.

You may have missed these titles
First televised on Granada Television on 31 August 1989 to mark the 50th anniversary of the Ribbentrop-Molotov Pact, this drama faithfully re-creates the events, based on official records and private letters and shows just how Hitler misread the intentions of the British. It reveals the arguments and political manoeuvres of Europe's leaders as they struggle to work out what their rivals and allies are up to. Hitler is shown as a subtle tactician, who miscalculated that Britain would not go to war if he invaded Poland. Unfortunately, history almost proved him right.
.
.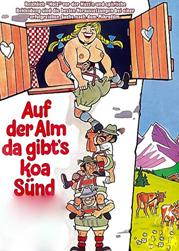 BOTTOMS UP, BAVARIAN STYLE (1974)
A scientist discovers the means to turn cow manure into energy. Two secret agents are dispatched to steal the formula from him, but they devote more time to having sex with each other than they do pursuing the formula. It doesn't take long before word gets around what's going on and then everyone in the area's chasing after the old coot and having sex with everyone else.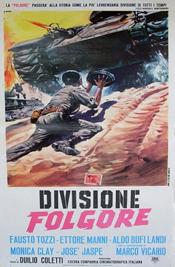 DIVISIONE FOLGORE (1955) * with switchable English subtitles*
In the Summer of 1942, a group of young paratroopers in the Folgore Division, after having been subjected to long and tiring training in Italy, is flown to the Libyan Desert to cover the Italian-German front. The young soldiers think their goal is Malta or the lines close to Alexandria. Instead, they end up in a godforsaken part of the Sahara, where they live in dugouts and face British armored divisions with less-than-adequate weaponry. As for the parachutes they trained so hard to earn, well, these will be stored in a warehouse in the meantime. Pretty soon, they're embroiled in the Battle of El Alamein and it takes all their effort to stop, or, at least, delay Montgomery's tanks from advancing further. Eventually, they're dispersed, but not before displaying great heroism in the face of overwhelming odds; a heroism which is acknowledged by Winston Churchill in his reference to them as "the Lions of the Folgore".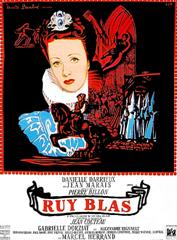 RUY BLAS (1948) * with switchable English and French subtitles *
Exiled from the court of Spain, Don Salluste, the chief of police, wants to take revenge on the Queen. One day, he meets Ruy Blas, a young student who happens to be a lookalike of Don Cesar, his nephew. Salluste disguises Ruy Blas and presents him as Don Cesar. It doesn't take long before Ruy Blas --- intelligent, virtuous and generous as he is --- becomes popular and the Queen, who has fallen in love with him, appoints him Prime Minister. All seems to be for the best in the best of worlds, but Salluste has not forgotten his revenge ... far from it.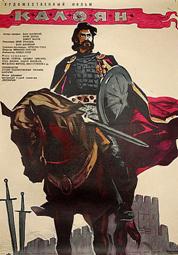 KALOYAN (1963) * with switchable English subtitles*
The year is 1197. King Kayolan has become the ruler of Bulgaria during a difficult time in history. The land is still recovering from its century long subjugation under the Byzantines. The new king is compelled to exercise a very flexible foreign policy in order to strengthen his position. Pope Innocent III recognizes Kayolan as a tsar, but it isn't long before the Fourth Crusade is launched and a new conflict begins. At Adrianople, Tsar Kayolan will face the most decisive challenge to his reign; and what happens there will determine Bulgaria's history for many years to come.
A bumbling worker at a record manufacturing plant accidentally destroys an irreplaceable master disc. The quick thinking fellow switches the broken one with a recording of his own voice. As luck would have it, his song becomes a major hit.
A chemistry professor, who is making great progress in his work, doesn't notice the problems his second wife Barbara is having with the almost grown up children from his first marriage. Barbara can feel the deep dislike of her stepdaughter, Sabine, who has fallen in love with and is being exploited by a bad man. Only when Thomas, the brother, gets involved in the whole affair and threatens the lovers with a gun -- which inadvertently goes off -- does the whole family finally come together.
Ein Chemieprofessor, der ganz und gar in seiner Arbeit aufgeht, merkt nichts von den Problemen, die seine zweite Frau Barbara mit seinen fast erwachsenen Kindern aus erster Ehe hat. Sabine, die Tochter, lässt die Stiefmutter ihre ganze Abneigung spüren, weshalb diese auch nicht verhindern kann, dass ihre Stieftochter sich in den falschen Mann verliebt und ausgenutzt wird. Erst als Thomas, der Bruder, sich einmischt und den Liebhaber mit einer Pistole bedroht – aus der sich unabsichtlich ein Schuss löst – findet die Familie wieder zusammen.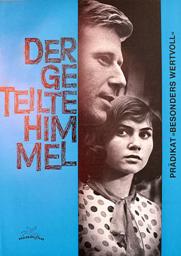 DER GETEILTE HIMMEL (1964) * with multiple, switchable subtitles*
The Divided Heaven tells the story of Rita Seidel. Prior to the construction of the Berlin Wall, she moves to Halle to study and ends up working in a car factory. There, she gets to know the 29 year-old chemist Manfred and falls in love with him. Shortly thereafter, she and her melancholy loner of a boyfriend move into a small, attic apartment. But, as it always happens in life, politics comes between the two, for the couple is a metaphor for the two, now split, German states. There are problems at the car factory which can't be overlooked. Management is corrupt; the workers unmotivated; and there's a shortage of materiel to do the job. Conditions change when the plant manager goes on a trip to "Berlin-W" and doesn't return. Only after his successor Wendland takes over and the idealistic brigade leader
Meternagel manages to inspire the once rebellious plant workers, does Rita find new optimism.
Der geteilte Himmel erzählt die Geschichte von Rita Seidel. Diese kommt noch vor dem Bau der Mauer zum Lehramt-Studium nach Halle an der Saale und arbeitet nebenbei im Waggonwerk. Sie lernt den 29 jährigen Chemiker Manfred kennen und lieben. Kurz darauf zieht sie mit dem melancholischen Einzelgänger in eine kleine Dachgeschosswohnung. Doch wie immer im Leben kommt die Politik dazwischen, denn das Liebespaar stellt auch eine Metapher für die beiden deutschen Staaten dar. Im Waggonwerk sind die Probleme nicht zu übersehen. Es gibt eine korrupte Leitung, unmotivierte Arbeiter und Material-Mangel. Die Zustände ändern sich erst, als der Werkleiter von einem Besuch in "Berlin-W" nicht zurückkehrt. Nachdem dessen Nachfolger Wendland seine Arbeit aufnimmt und es auch dem idealistischen Brigadeleiter Meternagel gelingt, die abtrünnigen Arbeiter neu zu begeistern, schöpft Rita neuen Optimismus.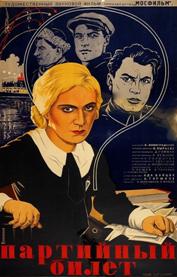 THE PARTY CARD (1936) *with switchable English subtitles *
Yasha, who likes Anna, houses the Siberian, Pavel Kuganov, who later becomes a class-conscious worker in a factory. Anna refuses Yasha's offer of marriage, so he therefore runs off to Siberia. After Pavel is hailed as a hero, because he survives an accident in the factory (which, in fact, is the result of his sabotage), Anna marries him. Pavel then becomes a reckless, communist careerist, but only on the surface. In fact, he's a traitor to the country and a spy, and gives Anna's party ID card to the enemy. Anna is expelled from the Communist Party. Yasha returns from Siberia, only to find Anna desperate. They reveal the truth about Pavel (that he's a kulak who killed a kolkhoz co-op leader), which means the end for him.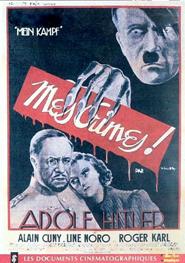 APRES MEIN KAMPF – MES CRIMES (1940) *with switchable English subtitles *
A not-so-subtle condemnation of Hitler, Nazism and Germany by the movie's French film makers, which conveniently makes no mention of how the policies of Great Britain and France created Hitler and allowed him to go as far as he did prior to the beginning of the Second World War. Ironically, while the film correctly foresees the might of a combined England and France(?!?) destroying Nazism in the end, within two months of the movie opening in theatres in France, the swastika flag was flying over the Eiffel Tower.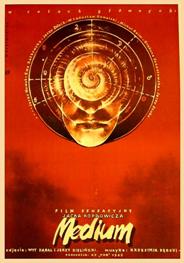 MEDIUM (1985) *with switchable English subtitles *
Previously almost never dealt with by the Polish film industry, Medium is dedicated almost entirely to occult themes. The film takes place in Poland in the 1930s. A group of strangers attempt to recreate crimes, which took place in the past. Two detectives investigate these mysterious cases, spending hours in reading rooms, poring through old newspapers. They witness mysterious happenings and decide to call on the aid of a psychic for help. It appears that in trying to recreate the crimes of two decades past, these strangers have re-awakened a demon. This, of course, is believed by no one outside of the detectives and thus, tragedy in the present day will not be averted.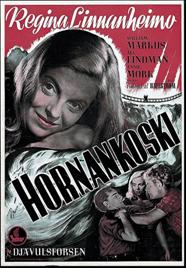 HORNANKOSKI (1949) *with switchable English and Swedish subtitles *
There are two boys in the house of Yli-Koskela: Artturi manages rooms and Aarne spends his life aimlessly. When Aarne returns home, he punches a neighbor in the eye to please Lea, whom Arrturi wants for his wife. Tension between the two brothers increases and suspicious Arrturi doesn't trust Aarne's affections for Lea. Arrturi starts drinking, but Aarne has the lion's share of problems when he gets into a fight at a card game and the object of his anger ends up falling into raging rapids. Aarne thinks he's killed the guy, but Arrturi was watching the whole thing and saved the man from drowning. And, as you expected, he ends up telling Lea that her boy toy is a murderer.
Poet Hermann Lons is turning 40. On his birthday, his childhood love, Rosemarie, unexpectedly to visit her cousin (who just happens to be Hermann's wife). Rosemarie and Hermann walk through the Luneburger Heide every day and it isn't long before their old love flares up again. Hermann is rather annoyed about that and asks the woman to leave. His decision, however, brings him no joy. Luckily, he's able to deal with his grief by writing poetry, which brings him some success. But now his life is one big, melancholy drama, punctuated by too much alcohol. When Hermann eventually learns that Rosemarie has gotten engaged to Hermann's hunting buddy, Prince Niko, he realizes he wants to ask his wife for a divorce and chase after his former lover. Luckily(?), Rosemarie puts the brakes on the whole thing saying it's too late for them. It was difficult, she tells him, but she's found contentment with the Runner Up and isn't prepared to risk it all for a drunken bard. Bitterly, Hermann heads into the moors and is found, days later, half-frozen in a boat. For weeks, he will have to lay in bed with pneumonia and when he finally does recover, he'll be called up into the Army.
Der Dichter Hermann Löns wird 40. An seinem Geburtstag erscheint unerwartet seine Jugendliebe Rosemarie von der Flühe zu Besuch, eine Cousine seiner Frau Lisa. Rosemarie und Hermann streifen Tag für Tag durch die Lüneburger Heide. Dabei flammt ihre alte Liebe wieder auf. Hermann kommt in Gewissensnot und bittet Rosemarie abzureisen. Doch er wird mit dieser Entscheidung nicht glücklich. Zwar kann er seinen Kummer in schwermütigen Gedichten verarbeiten, die ihm einigen Erfolg bringen. Doch sein Leben wird fortan von der Melancholie und allzu häufigen Trinkgelagen bestimmt. Als Hermann erfährt, dass Rosemarie sich mit seinem Jagdfreund Prinz Niko verlobt hat, will er sich von Lisa trennen und bittet Rosemarie, seine Frau zu werden. Doch Rosemarie erklärt Hermann, dass es zu spät sei. Mühselig habe sie ihren Frieden gefunden, den sie fortan nicht mehr aufs Spiel setzen möchte. Hermann zieht sich darauf verbittert ins Moor zurück. Nach tagelanger Suche wird er halb erfroren in einem Boot gefunden. Er hat sich eine Lungenentzündung zugezogen, von der er nach wochenlanger Bettruhe nur langsam gesundet. Als er gerade wieder auf den Beinen ist, ergeht der Befehl zur allgemeinen Mobilmachung.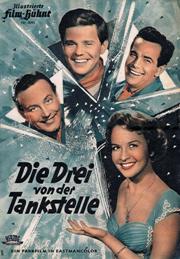 DIE DREI VON DER TANKSTELLE (1955)
Robert, Peter and Fritz are the best of friends ... and hopelessly broke. But they don't let that stop them and in short order, they end up renting a deserted gas station. With just a little bit of wit and some elan, they'll bring the old girl back to life and all will look rosy ... until all three of them fall in love with the same dame: Gabi, the daughter of the director of a large gasoline firm. Thanks to her, their eternal friendship is really going to be put to the test.
Robert, Peter und Fritz sind die besten Freunde - und hoffnungslos pleite. Doch die drei lassen sich nicht unterkriegen und mieten kurzerhand eine verlassene Tankstelle. Mit Witz und Elan bringen sie den Laden wieder auf Vordermann. Doch dann verlieben sich alle drei in die fesche Gabi, Tochter des Direktors einer großen Benzinfirma. Die hübsche junge Dame stellt die Freundschaft der Tankwarte auf eine harte Belastungsprobe.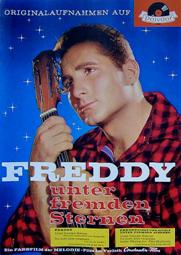 FREDDY UNTER FREMDEN STERNEN (1959)
Freddy can hardly believe his good fortune: His uncle has left him some land in the Rocky Mountains, and, together with orphan Stefan, he's taking off for Canada. However, the great inheritance turns out to be a decrepit, old log cabin in the middle of nowhere. Nevertheless, an unusual number of people seem to be way too interested in the rundown ranch.
Freddy kann sein Glück kaum fassen. Sein Onkel hat ihm ein Stück Land in den Rocky Mountains vererbt. Gemeinsam mit dem Waisenkind Stefan bricht er auf nach Kanada. Doch die große Erbschaft entpuppt sich als verfallene Blockhütte mitten in der Wildnis. Trotzdem scheinen sich erstaunlich viele Leute für die heruntergekommene Ranch zu interessieren.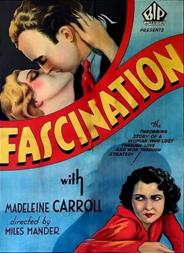 FASCINATION (1931) * with switchable English subtitles *
Marian, a simple worker, dreams of being able to live in a magnificent apartment one day. She meets wealthy lawyer Mark Whitney and this may well be the beginning of a new life. But the handsome man does not seem in a hurry to tie the knot any time soon.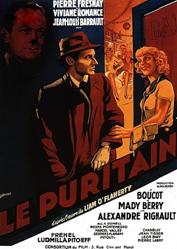 LE PURITAIN (The Puritan) (1938) * with switchable English subtitles *
A religious fanatic finds his entire life and philosophy turned upside-down as he falls in love with a girl and kills her in a jealous rage. He searches for peace of mind and a desire to justify the murder of the girl to himself. He becomes mentally deranged as he tries to rationalize his deed and his world falls apart around him. A police inspector patiently and tirelessly stays on Barrault's trail, without putting him under arrest --- convinced he's the murderer --- waiting for the moment when he feels Barrault will break under the strain of his own religious fanaticism.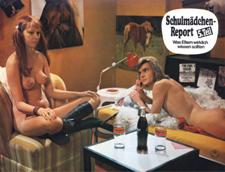 SCHOOLGIRL REPORT 5 (1973) * with switchable English subtitles *
Six more, first-hand accounts of sexual awakening amongst school girls in the early Seventies - some with a happy end, some without.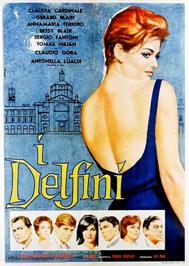 I DELFINI (1960) * with switchable English subtitles *
The idle lives of the rich and famous are depicted from an aloof and uninvolved perspective. The seedy underside of illicit affairs, quick flings, betrayals and deceptions, and other, similar pasttimes of the "in" circle slowly become apparent when a young outsider tries to gain acceptance into the exclusive group.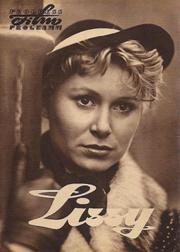 LISSY (1957) * with switchable English, German and Spanish subtitles *
Berlin, early 1930s. Lissy, a young woman raised in a socialist working-class family, marries a clerk who promises her a better life. During the Depression, however, he gets fired and can't find a new job. Desperate for companionship and money, he falls for Nazi propaganda and joins the Storm Troopers. Lissy's brother, who for a time sympathized with the Communists, now also wears the SA uniform. When he is killed by the Nazis — because of his oppositional ideas — Lissy starts questioning things and makes a difficult and potentially dangerous decision.
Lissy Schröder ist ein Arbeiterkind aus Berlin. Ihre Eltern sind sozialdemokratisch und haben sie entsprechend erzogen. Die fröhliche junge Frau lebt jedoch Anfang der 1930er Jahre in ärmlichen Verhältnissen und träumt von einem besseren Leben. Dies scheint ihr der Angestellte Alfred Frohmeyer geben zu können. Sie heiratet ihn, schnell kommt das erste Kind. Aber Alfred verliert 1932 seine Arbeit und die Heirat mit ihm hat Lissy nicht vorangebracht. Erst als Alfred Kontakt zur NSDAP erhält, scheint sich das Blatt zu wenden. Schnell steigt er bei den Nazis zum SA-Sturmführer auf. Das ersehnte bürgerliche Leben ist für Lissy nun greifbar nahe. Sie hält ein Hausmädchen und beginnt mit dem Klavierspiel. Doch ihre eigenen Eltern wollen plötzlich nichts mehr mit ihr zu tun haben, alte Freunde meiden sie. Lediglich Bruder Paul, obwohl früher Kommunist, schließt sich ebenfalls den Nazis an. Lissy gerät in Isolation und erfährt, dass sie der so ersehnte Wohlstand nicht glücklich macht. Die Ehe mit Alfred gerät in eine Krise. Als schließlich ihr Bruder Paul von den Nazis aufgrund seiner Vergangenheit erschossen wird, weiß Lissy, worauf sie sich eingelassen hat. Sie verlässt Alfred und beginnt ein neues Leben.
The teacher Dorothee Durand, young and single, travels from England to the picturesque south of France to find the remaining remnants of her family. Her search takes her to Nimes, where she meets the likewise single Marius, a hotelier, who immediately falls in love with the beautiful woman. And so it turns out that after traveling through half of France, Dorothy not only finds her relatives, but also ...
Die junge, alleinstehende Lehrerin Dorothee Durand reist von England ins malerische Südfrankreich, um dort ihre letzten Verwandten ausfindig zu machen. Ihre Suche führt sie nach Nîmes, wo sie den alleinerziehenden Hotelier Marius kennenlernt, der sich auf Anhieb in die hübsche Lady verliebt. So kommt es, dass Dorothee am Ende ihrer turbulenten Reise, die sie durch halb Frankreich führt, nicht nur ihre Verwandten findet - sondern ...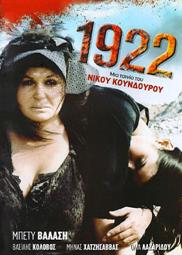 1922 (1978) * with switchable English subtitles*
As a result of the fall of the Ottoman Empire at the end of WWI and the consolidation of its core into what will become modern day Turkey, Greece has been defeated in the Greco-Turkish War of 1919 - 1922 and over 2,000,000 Greeks who have lived in Asia Minor since time immemorial are to be expelled from the new Turkish state. While the Greek Army pulls out of western Turkey, the Turkish Army rounds up the remaining Greek civilians and either kills them or sends them on forced marches, expelling them from the region, as agreed upon in a treaty concluded between the two countries. The film is based on the autobiographical novel by Greek novelist Elias Venezis (a pseudonym for his real name, Elias Mellos) entitled "Number 31328", where he describes his experiences during his 14-month stay in a hard-labor concentration camp. The number in the novel's title references the number he was assigned as a prisoner. The film details the personal tragedies of three different characters: a wife's merchant, a professor and a 17-year-old adolescent.
Thank you and the best to all of you,
RAREFILMSANDMORE.COM