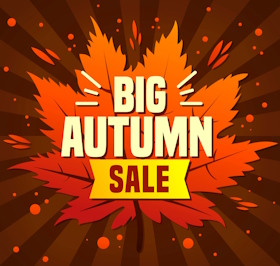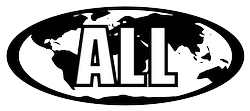 Our DVDs are "all regions"
and will play in any DVD player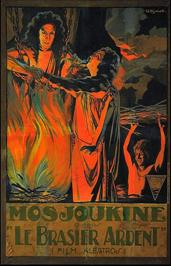 TWO FILM DVD: THE BURNING CRUCIBLE (1923) + THE NAVIGATOR (1924)
THE BURNING CRUCIBLE (1923):
A woman, known only as Elle has a nightmare in which she encounters a man chained to a tree above a blazing pyre, into which he tries to pull her by the hair. An elegant gentleman in evening dress pursues her into an opium den full of dazed women; a bishop instructs her to return to her home; and a ragged beggar attempts to embrace her before stabbing himself. Upon waking, she realises that they each had the features of Z, a detective and master of disguise whose memoirs she has been reading in bed. Her wealthy husband, whom she married after he had saved her from drowning, is concerned about her mental state and her diminishing affection for him. He wants to take her away from the temptations of Paris, back to his home country in South America; but his plan is impeded by her resistance and by a burglary in which some important documents have been stolen.
THE NAVIGATOR (1924):
A wealthy man suddenly decides to propose to his neighbor across the street and sends his servant to book passage for a honeymoon sea cruise to Honolulu. When the woman rejects his sudden offer, he decides to go on the trip anyway, boarding without delay that night. Because the pier number is partially covered, he ends up on the wrong ship, which the rich father of the woman he wanted to marry has just sold to a small country at war. Agents for the other small nation in the conflict decide to set the ship adrift that same night. When the woman's father checks up on the ship, he is captured and tied up ashore by the saboteurs.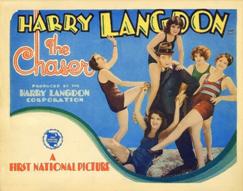 TWO FILM DVD: SHOOTING STARS (1928) + THE CHASER (1928)
SHOOTING STARS (1928):
The husband and wife acting team of Mae Feather and Julian Gordon is torn apart, when he discovers she is having an affair with the screen comedian Andy Wilks. Mae hatches a plot to kill her husband by putting a real bullet in the prop gun which will be fired at him during the making of their new film, 'Prairie Love'.
THE CHASER (1928):
A wife, tired of her husband's non-stop carousing, sues him for divorce. The judge, however, comes up with a novel solution: he makes the husband take his wife's place in the household (including dressing like her) for 30 days to see what it's like to be his wife.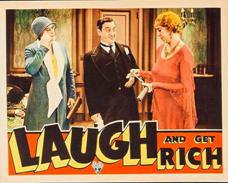 TWO FILM DVD: LAUGH AND GET RICH (1931) + FRIENDS AND LOVERS (1931)
LAUGH AND GET RICH (1931):
Sarah Austin runs a boarding house during the Depression, always on the verge of bankruptcy. Her husband Joe is a shiftless person who has never understood the concept of work; he is constantly involving them in get-rich-quick schemes. Their daughter Alice has her eyes set on poor young inventor Larry Owens, but her mother wishes she would become involved with Bill Hepburn, seemingly from a well-connected family. Sarah's illusions about Bill, however, are dashed when Bill kidnaps Joe, whom he mistakes for Mr. Pennypacker.
FRIENDS AND LOVERS (1931)):
British Army captain Geoff Roberts carries on an affair with Alva, the wife of the cruel Victor Sangrito. Sangrito, however, is well aware of the affair, as he uses his beautiful wife to lure men into romance with her, then blackmails them to save their careers. When Roberts falls into Sangrito's trap, he pays the blackmail and leaves for India, hoping to forget Alva, whom he loved, but now believes betrayed him. After some time in India, he is joined by his young friend and bosom companion Lt. Ned Nichols. Nichols, too, is in love with a woman back in England — the same woman.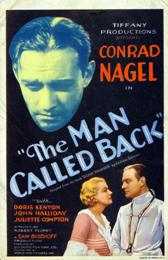 TWO FILM DVD: THE LAST MILE (1932) + THE MAN CALLED BACK (1932)
THE LAST MILE (1932):
An innocent man sentenced to death gets caught up in a prison riot.
THE MAN CALLED BACK (1932):
David, a disgraced doctor, exiles himself to the South Seas, and is rehabilitated by meeting Diana, a society woman, and Gordon, her irresponsible husband.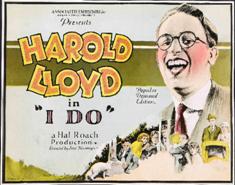 TWO FILM DVD: THE COVERED WAGON (1923) + I DO (1921)
THE COVERED WAGON (1923):
1848. Two caravans of expatriates unite in Kansas and travel 2,000 miles west to start a new life in Oregon. The leader of the settlers is the elderly father and natural authority Wingate. Scouts are the headstrong Sam Woodhull and the kind-hearted and talented Will Banion. But Banion has a secret connected to a crime he is said to have committed in the army. Along the way, they suffer a number of hardships such as hunger and bad weather. In addition, Sam Woodhull, embroils the settlers in clashes with Indians and later arouses gold fever in some when news of gold discoveries reaches them.
I DO (1921):
Boy meets and marries Girl. A year later, the two walk down the street with a baby carriage carrying a bottle instead of a baby when they run into the Girl's brother who asks the couple to do him a favor and babysit his children. They accept and the remainder of the short consists of gags showcasing the difficulties of babysitting children.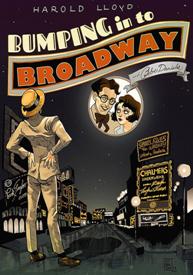 TWO FILM DVD: SECRETS (1924) + BUMPING INTO BROADWAY (1919)
SECRETS (1924):
75-year-old Mary Carlton is depressed over her husband John's illness. She feels her life would have no use if he dies. She starts reading her diary, after which the film jumps to 1865, when she fell in love with John. She feels she has to hide her love, because of her strict mother, fearing she will disapprove because of their social class differences. Mary lives within the very wealthy Marlowe family and grows up to be a lady with manners, while John is a working class employee.
BUMPING INTO BROADWAY (1919):
The film opens with a quick glimpse into the glamorous life of Broadway and the hubris often associated with its players. The film then shifts to the story of "The Girl" and "The Boy," she an aspiring actress and he an unpublished playwright. They are both humble artists struggling to make it big, and each are behind in their rent at a boarding house run by a stern landlady and a large, thuggish "bouncer." Having romantic feelings for the girl, the boy gives her all of his money, so she can pay the back rent. Now penniless, the boy must find different ways to elude the landlady and the bouncer.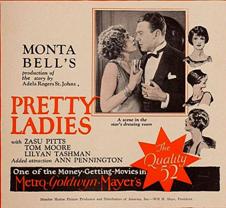 TWO FILM DVD: THE MYSTIC (1925) + PRETTY LADIES (1925)
THE MYSTIC (1925):
An American criminal imports a gang of Hungarian gypsies to gain control over a fortune. The victim, Doris Merrick, is persuaded by fake medium Zara to hand over her jewels to Nash.
PRETTY LADIES (1925):
Maggie, a headlining comedienne with the Follies, takes a fall off the stage into the orchestra pit and lands on the drum of musician Al Cassidy. One thing leads to another, they fall in love and get married. Al becomes a famous songwriter and Maggie stays home and has children. One day, Al is hired to write a big number for Selma Larson, one of the Follies' most beautiful stars, and falls for her. Complications ensue.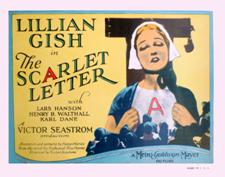 TWO FILM DVD: THE SCARLET LETTER (1926) + THE GREAT K & A TRAIN ROBBERY (1926)
THE SCARLET LETTER (1926):
After having a child out of wedlock, a young Puritan woman is pressured to reveal the name of her lover. (No arguments over Roe vs. Wade in that community, you can be sure!).
THE GREAT K & A TRAIN ROBBERY 91926:
Following a series of robberies of the K & A Railroad, detective Tom Gordon is hired to uncover the mystery. Disguised as a bandit, Tom boards the train of K & A's president, Cullen. Cullen's daughter, Madge, senses that Tom is not a criminal and soon falls in love with him. The prequel to The Scarlet Letter (see above!)?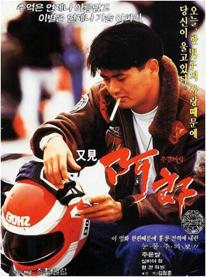 ALL ABOUT AH LONG (1989) * with switchable English subtitles *
Ah-Long is a single father trying to raise his son Porky on a low-income lifestyle. The son's mother, Por-por, left Ah-Long ten years ago after a lovers' spat. As Por-por was giving birth in the hospital, Ah-Long was involved in illegal racing. Ah-Long was put behind bars. Por-por's mother lied to her and told her that her baby did not survive. Por-por was devastated and left for the United States to become a director. Por-por later returned from the United States with a boyfriend to shoot a video commercial. Life is hard for both Ah-Long and Porky, but Porky manages to do well in school. An audition is held for a video commercial and the advertising company wants to engage Porky. Ah-Long visits the advertising company's office and finds out that Por-por is in charge. He is dismayed to discover that Por-por has a boyfriend. Por-por is all business-like because she does not realise at that stage that Porky is in fact her own son. However, Por-por instantly feels an affinity to Porky.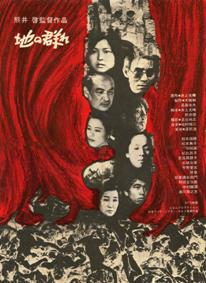 APART FROM LIFE (1970) * with switchable English subtitles *
Dr. Unan is asked to treat a young girl with a disease caused by the dropping of the A-Bomb, but her mother denies being in Nagasaki at the time of the bombing. Another young girl, Tokuko, asks Unan to write a document claiming she was raped.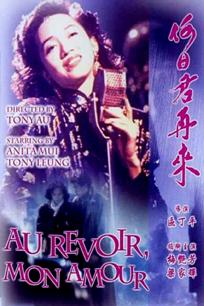 AU REVOIR, MON AMOUR (1991) * with switchable English subtitles *
A tragic love story set against the violent backdrop of Shanghai during the Japanese occupation in the Second World War. A nightclub singer becomes involved with both a member of the Chinese resistance and an officer of the Japanese army. What could possibly go wrong?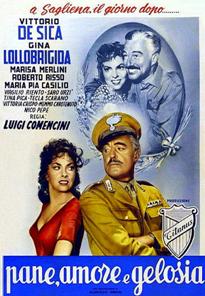 BREAD, LOVE, AND DREAMS (1953) * with multiple switchable subtitles *
The film is set in Sagliena, an imaginary small town in central Italy; Marshal Antonio Carotenuto, an elderly womanizer who will have to adapt to the monotonous and quiet life of the village, is transferred here immediately after the war. Supported by the maid Caramella, the marshal runs the local police station. Here he meets "Pizzicarella la Bersagliera", a young local girl secretly in love with the carabiniere Stelluti.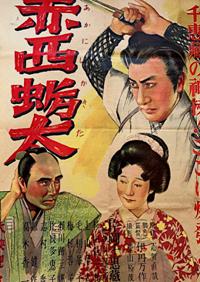 CAPRICIOUS YOUNG MAN (1936) * with switchable English subtitles *
Akanishi Kakita moves from the countryside to a big city. Although he comes from the samurai class, he now lives in poverty among the common people in times of rebellion, but the failed Kakita is not skilled in martial arts.
.
.
.
.
..
..
.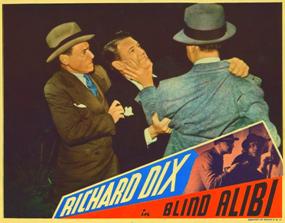 TWO FILM DVD: CARDBOARD CAVALIER (1949) + BLIND ALIBI (1938)
CARDBOARD CAVALIER (1949):
In England under the rule of Oliver Cromwell, London barrow boy Sidcup Buttermeadow is unwittingly used as a spy for the exiled Charles II to deliver messages to his royalist supporters. He is aided by the object of his affection, Nell Gwynn. Dressed as a Cavalier, Sidcup is pursued by Roundhead troops, but evades them with the help of a variety of people and a ghost.
BLIND ALIBI (1938):
Paul Dover lives in Paris and works as an artist. He is visited by Julia Fraser, an art buyer and critic, who irritates Dover with her opinionated attitude. When she finally finds a piece of sculpture that she likes, he quotes a ridiculously high price which she refuses; but she is very intrigued with him and at least leaves on a friendly note. Paul's treatment of Julia is not usual for him. Earlier, he had received an upsetting visit from his kid sister Ellen. She is married to a very wealthy man who is running for office and who, although he is in love with his wife, will not bear any scandal. Unfortunately, we learn, she is being blackmailed by a man who was her fiancé before she married her husband.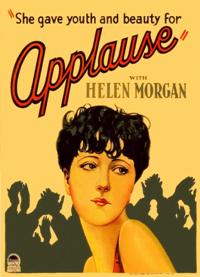 TWO FILM DVD: ANGEL'S HOLIDAY (1937) + APPLAUSE (1929)
ANGEL'S HOLIDAY (1937):
With the help of a young newspaperman, Jane rescues a movie star who is being held for ransom in her hometown.
APPLAUSE (1929):
A burlesque star seeks to keep her convent-raised daughter away from her low-down life and abusive lover/stage manager.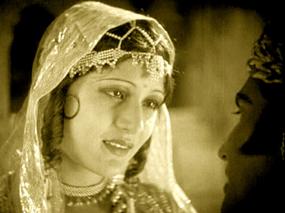 TWO FILM DVD: A THROW OF DICE (1929) + THE CHARLATAN (1929)
A THROW OF DICE (1929)):
Two kings are vying for the love of a hermit's daughter, the beautiful Sunita. The two kings, Ranjit and Sohan, share a passion for gambling and decide to play a game of craps to determine who will marry her. Sunita wishes to marry Ranjit. Ranjit loses the game to the nefarious Sohan and as a forfeit becomes his slave.
CHARLATAN (1929):
A woman goes to a fortune-teller to have her fortune told, and is astonished when the man looks into his crystal ball and goes into great detail about events in her past that few people ever knew about. Shaken, she leaves and later tells her girlfriend about the incident. The girlfriend insists that she invite the fortune-teller to a party they're having at her house. What the woman doesn't realize is that the "fortune-teller" is actually the ex-husband she abandoned years ago, when she took their daughter and ran off with her lover. When the "charlatan" is invited to the party, he sees an opportunity to take his revenge on his faithless ex-wife.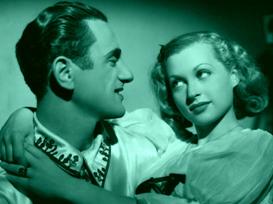 TWO FILM DVD: COMMAND PERFORMANCE (1937) + COME CLOSER FOLKS (1936)
COMMAND PERFORMANCE (1937):
Growing tired of his life of fame, a singer runs away from a domineering manager and goes to live with a group of Gypsies. The press, in turn, triggers a massive manhunt to find him, as the final scene of a film he's starring in still needs to be completed.
.
COME CLOSER FOLKS (1936):
A fast-talking Pitchman, Jim Keene, working the con-games on the streets, works himself up into an executive position of a large department store with the aide of his shill, Mae.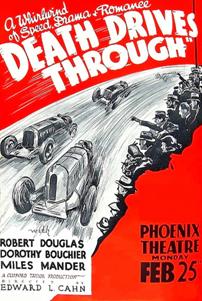 TWO FILM DVD: CURTAIN CALL (1940) + DEATH DRIVES THROUGH (1935)
CURTAIN CALL (1940):
Two theatrical producers plan to get even with a demanding actress by tricking her into starring in the worst play they can find. Not everything turns always turns out the way we want it though.
DEATH DRIVES THROUGH (1935):
The race car designer Kit Woods is in love with Kay Lord. Kay's father is against her relationship with Kit. Kit also has to do with competition from his rival Garry Ames.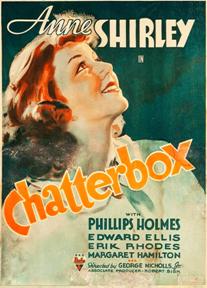 TWO FILM DVD: CARNIVAL (1946) + CHATTERBOX (1936)
CARNIVAL (1946):
A dancer attempts to escape from the narrow conventions of society and from the fate foretold for her at her birth.
CHATTERBOX (1936):
Stagestruck Jenny is elated when she is cast in her mother's most famous role. She is unaware of the new production being staged as a parody of the dated play and interprets the role seriously.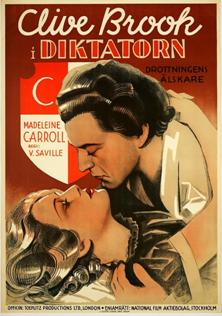 TWO FILM DVD: THE DICTATOR (1935) + THE CRIME OF DOCTOR CRESPI (1935)
THE DICTATOR (1935):
Copenhagen,1776: It's the wedding night of the King and Princess Caroline Mathilde. This marriage, however, is being done for political reasons only; and the princess feels only disgust for her future husband. After the ceremony, the King leaves Copenhagen --- and his new bride --- in the rear view mirror, as he takes a trip abroad to celebrate his marriage ... alone. Unfortunately, the King isn't so party-hardy and his carousing catches up with his weak constitution. A doctor's called in to help the King and, in the process, he falls in love with the monarch's wife. Oops.
THE CRIME OF DR. CRESPI (1935):
A crazed scientist invents a serum that induces a catatonic state in whomever it's injected into. He uses the serum to paralyze his enemies, so he can bury them alive.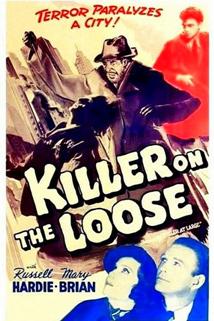 TWO FILM DVD: THE MAN WHO COULD WORK MIRACLES (1936) + KILLERS ON THE LOOSE (1936)
THE MAN WHO COULD WORK MIRACLES (1936):
An ordinary man suddenly finds that anything he says comes true. Or at least, almost anything.
KILLERS ON THE LOOSE (1936):
A master of disguise poses as a wax figure to rob a safe of its jewels
TWO FILM DVD: LILAC TIME (1928) + THE FRESHMAN (1925)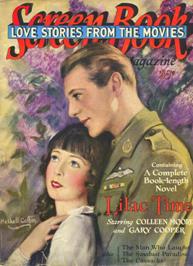 LILAC TIME (1928):
Seven young English aviators are billeted at the Berthelot farm near the French front. One of the flyers, Philip Blythe, is a replacement pilot who falls in love with the farmer's daughter, Jeannie, She loves Philip, and on the morning before a dangerous mission he also declares his love for her. Philip is shot down, and Jeannie helps an ambulance crew to extricate his apparently lifeless body from the wrecked aircraft.
THE FRESHMAN (1925):
A nerdy college student will do anything to become popular on campus.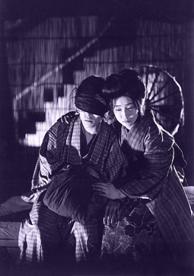 TWO FILM DVD: THAT NIGHT'S WIFE (1930) + CROSSROADS (1928)
THAT NIGHT'S WIFE (1930):
A desperate man with a sick daughter decides to commit a robbery in order to help her. He begins to feel remorse though, which makes him question his decision.
CROSSROADS (1928):
After falling in love with a courtesan, Rikiya is blinded by ash during a fight in a brothel. Believing the blindness permanent and his opponent dead, Rikiya goes back home to his sister. Okiku, desperate to protect her brother who thinks himself a murderer, wants to sacrifice herself for him and become a prostitute to pay for Rikiya's treatment.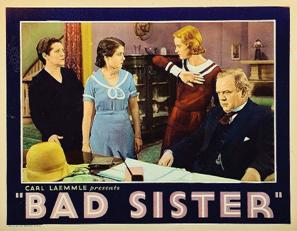 TWO FILM DVD: THE BAD SISTER (1931) + TEN MINUTES TO LIVE (1932)
THE BAD SISTER (1931):
Saucy Marianne Madison, bored with her routine life, falls for dashing con artist Valentine Corliss, who has come to her small town looking for fresh marks to swindle. She has many suitors, including the desirable Dr. Lindley and the portly Mr. Trumbull. In a chance encounter, she meets Valentine Corliss while out on a date with Dr. Lindley and feigns to know Valentine and leaves her date to head home with Valentine. Corliss soon charms her into faking her well-respected father's name on a letter of endorsement which he presents to a small group of local merchants, who willingly give him money. Corliss then prepares his escape, but not before conning Marianne to come away with him with the promise of marriage.
TEN MINUTES TO LIVE (1932):
A producer offers a nightclub singer a role in his latest film, but all he really wants to do is have sex with her. She knows, but accepts anyway. Meanwhile, a patron at the club gets a note saying that she will soon get another note, and that she will be killed ten minutes after that.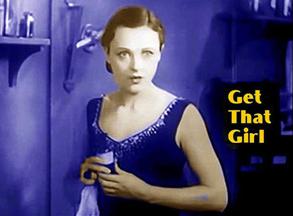 TWO FILM DVD: PROBATION (1932) + GET THAT GIRL (1932)
PROBATION (1932):
Ruth is a minor who is running with an uptown, older man. Ruth's brother, Nick, is unaware of his kid sister's activities. Ruth is turned in to the juvenile authorities by the well-meaning Mrs. Humphries. Nick finds a man in their apartment and proceeds to be arrested for beating up the man, who runs away. Nick is taken to night court and remanded to the custody of the judge's niece, Janet, for six months as her chauffeur.
GET THAT GIRL (1932):
Dick Bartlett encounters Ruth Dale on a train and they gradually bond despite her initial suspicions of him. She recently received a warning telegram and, at first, thinks he may be following her. When she disappears from the train, he discovers that she is due for a large inheritance and has been kidnapped to prevent her claiming it.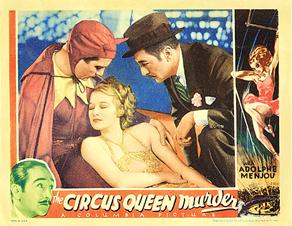 TWO FILM DVD: SAY IT WITH FLOWERS (1934) + THE CIRCUS QUEEN MURDER (1933)
SAY IT WITH FLOWERS (1934):
A street market on Old Kent Road. One of the stallholders, Kate, is a flower seller who many of the leading music hall stars buy their flowers from. When Kate falls ill and visits the doctor, she is prescribed a stay at the seaside to restore her health. However, she's too ill to work to pay for her visit. Her fellow stallholders rally round, and secretly organise a concert at a nearby pub to help raise the money.
THE CIRCUS QUEEN MURDER (1933):
Suave, lip-reading DA Thatcher Colt plans to get away from the big city for a while. So he and his secretary, Miss Kelly, hop on a train for an upstate New York town called Gilead. They expect a calm oasis, but when a small time circus rolls into town, they soon find themselves caught up in a sordid tale of marital infidelity, murder, cruelty to animals, and cannibalism.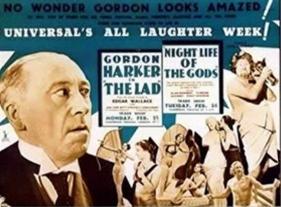 TWO FILM DVD: THE LAD (1935) + THE ACE OF SPADES (1935)
THE LAD (1935):
Bill Shane is an opportunistic, petty criminal who's mistaken for a private detective. When Shane arrives at a remote country estate, he's offered a lot of money not to delve into the private affairs of the Fandon family. Shane is all for taking the money and duping the family, but on being reunited with ex-girlfriend Pauline, now the Fandon's maid, he decides to turn over a new leaf.
THE ACE OF SPADES (1935):
A man is accused of murder based on evidence written on a playing card.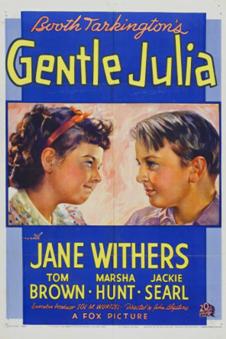 TWO FILM DVD: GRAND OLD GIRL (1935) + GENTLE JULIA (1936)
GRAND OLD GIRL (1935):
Laura Bayles has been a devoted educator for 38 years. Over that time, she has risen to become the principal of Avondale High School. When a local petty gambler, "Click" Dade, begins to prey on her students, she takes a leading position in an attempt to force the gambling location to close down.
GENTLE JULIA (1936):
A shy newspaperman nearly gives up when his girlfriend falls for the new guy in town till Withers sets things right.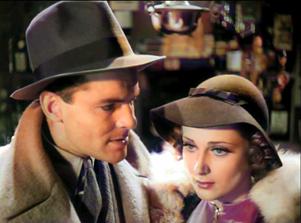 TWO FILM DVD: SOMEONE AT THE DOOR (1936) + SENSATION (1936)
SOMEONE AT THE DOOR (1936):
When penniless Sally inherits a decrepit country manor, formerly her childhood home, she moves in with her younger brother Ronald. An ambitious young journalist, Ronald comes up with an outlandish scheme to get his first big story. He plans to hide Sally in the house, to fake her death, and then get himself arrested for her murder. When Sally suddenly reappears at his trial, it will prove his innocence, and leave Ronald to supply his paper with an exclusive story. However, the siblings uncover a real mystery when they become mixed up with jewel thieves, whose loot is hidden in the house.
SENSATION (1936):
A hotshot reporter's devotion to his job is messing up his private life. Despite warnings from his girlfriend that she'll walk out if he follows up on one more hot scoop, the newspaper man tries to flush out the murderer of a waitress.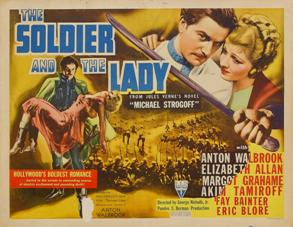 TWO FILM DVD: THE SOLDIER AND THE LADY (1937) + LIFE BEGINS WITH LOVE (1937)
THE SOLDIER AND THE LADY (1937):
A Russian courier struggles to deliver a message to the troops fighting Tartar invaders. Pretty much the "Michel Strogoff" story a la americain.
LIFE BEGINS WITH LOVE (1937):
A spoiled playboy is forced to leave town to avoid the press, which latches on to his statement, while tipsy, that he will give away his fortune. He disguises himself and gets a job as a laborer at a day-care center. He finds himself attracted to the owner, a pretty young girl determined to make life better for her charges, and he soon begins to question his own priorities.
TWO FILM DVD: BORDER G MAN (1938) + PRISON FARM (1938)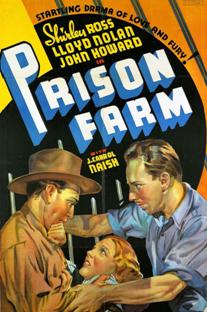 BORDER G MAN (1938):
A government agent, posing as a ranch foreman, is sent to investigate a suspicion that ammunition, horses and men are being smuggled out of the country and becomes involved in a mystery and a romance.
PRISON FARM (1938):
A woman gets in a relationship with criminal, even though she is advised not to. He wants to elope to Canada and she gives up her job to go with him. On the way, they are arrested for a small crime and the crooks pleads guilty in hope of going to a local farm prison (but it turns out to be a brutal penal colony).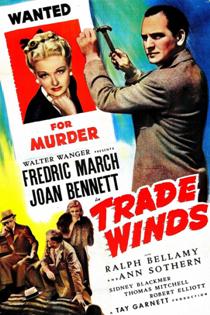 TWO FILM DVD: TRADE WINDS (1938) + THE MISSING GUEST (1938)
TRADE WINDS (1938):
Kay Kerrigan commits a murder and then changes her hair color, assumes a new identity and flees the country by ship. She's unaware that she's being followed by Sam Wye, a skirt-chasing detective.
THE MISSING GUEST (1938):
A newspaper reporter is required to spend time in a haunted house in which two murders are committed, several people faint and most of them drink a lot.
.
.
.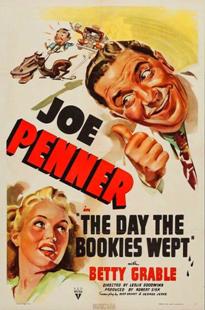 TWO FILM DVD: THE DAY THE BOOKIES WEPT (1939) + ISLAND OF LOST MEN (1939)
THE DAY THE BOOKIES WEPT (1939):
Pooling their resources, New York City taxi drivers designate Ernie Ambrose to go to Kentucky and buy them a racehorse. Ernie leaves behind his sweetheart Ina and spends all their money on a horse, relying on advice from a fake "colonel" and buying a nag called Hiccup. The horse is useless until Ina discovers that Hiccup has a taste for beer.
ISLAND OF LOST MEN (1939):
Kim Ling, the daughter of a general accused of embezzling $300,000 of government money, investigates his disappearance. She eventually discovers a labor camp run by Gregory Prin north of Singapore. There she meets Chang Tai, who is undercover investigating Prin's activities. Together, they manage to discover Ling's father and the money, as well as identify several known fugitives.

You may have missed these titles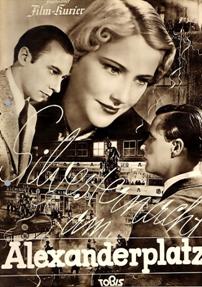 SILVESTERNACHT AM ALEXANDERPLATZ (1939)
New Year's Eve should be a time of joy for everyone. But Herr Reinhardt has decided to take his life on this evening. During his last conversation with his friend, Dr. Storp, the good doctor convinced him to wait until the following morning to kick the bucket and instead spend a happy evening with him in the emergency room on Alexanderplatz (and this is his idea of cheering him up?!). It turns out to be an instructive night for Reinhardt. Life's different fates play out before his eyes: a mother, who dies in childbirth; a marriage that is broken; or a convict, who finds his way back into life … Dr. Storp has to cope with all of this on a daily basis. The next morning, there may be a hangover in the cards; but Reinhard isn't thinking about suicide anymore.
Silvester sollte für alle Menschen ein Fest der Freude sein. Doch Herr Reinhardt hat beschlossen, sich an diesem Abend das Leben zu nehmen. Bei seiner letzten Aussprache mit seinem Freund Dr. Storp überredet ihn dieser, noch bis zum nächsten Morgen zu warten und die Nacht mit ihm in der Notaufnahme am Alexanderplatz zu verbringen. Es wird eine lehrreiche Nacht für Reinhardt. Die verschiedenesten Schicksale werden ihm hier vor Augen geführt: eine Mutter, die stirbt, als ihr Kind geboren wird, eine Ehe, die zerbricht, oder ein Sträfling, der zurück ins Leben findet – mit all dem muss Dr. Storp fertig werden. Am nächsten Morgen herrscht vielleicht Katerstimmung, aber an Selbstmord denkt Reinhardt nun nicht mehr.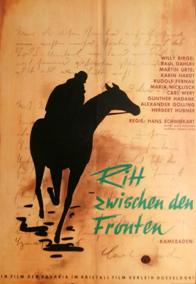 RITT ZWISCHEN DEN FRONTEN – KAMERADEN (1941)
Prussia suffers under the yoke of Napoleon; the mood of the people is brewing; the day of freedom approaches ever nearer. Many of the kingdom's officers think King Friedrich II and his leading advisers are hesitating too long, so Major von Schill decides to act on his own. He hopes that his heroic actions will lead to the outbreak of a war of liberation in Prussia. But von Schill's troops soon find themselves defeated by a superior band of Dutch and Danish troops. The king officially condemns von Schill's actions and on Napoleon's orders, von Schill is to be shot along with eleven of his officers. One of those officers, Lieutenant Heinrich von Wedell, manages to escape a death sentence and is instead sentenced to life-long hard labor. When von Wedell's brother Karl, who was against von Schill's actions from the beginning, finds out about Heinrich's fate, he decides to make a risky move to help him.
Preußen steht unter dem Joch des von Napoleon, die Stimmung im Volk brodelt, der Tag der Befreiung darf nicht mehr lange auf sich warten lassen. König Friedrich II. und seine führenden Berater zögern in den Augen mancher Offiziere zu lange, so dass Major von Schill, sich entschließt, auf eigene Faust loszuschlagen. Er hofft darauf, dass sein tapferer Schritt der Auslöser für den großen Befreiungskrieg werden würde. Aber von Schills Truppe muss sich bald einer Übermacht holländisch-dänischer Truppen geschlagen geben. Der König bezieht öffentlich Stellung gegen von Schills Handeln, elf seiner Offiziere werden auf Napoleons Befehl standrechtlich erschossen. Einer von ihnen, Leutnant Heinrich von Wedell, entgeht jedoch dem Tod und wird zu lebenslanger Zwangsarbeit verurteilt. Als Wedells Bruder Karl, der sich gegen von Schills eigenmächtiges Handeln stellte, von Heinrichs Schicksal erfährt, entschließt er sich, ihm auf riskante Weise zu helfen.
It is early in 1918 and the German General Staff is preparing to launch an offensive to turn the tide of the War, which has flowed against them since the landing of the Americans in France. In order for the offensive to succeed, however, the position at Beaurevoir must be held. The Sturmbataillon which manages to make it to the strategic location is, however, rapidly surrounded by a larger English force and is subjected to countless, heavy counterattacks. When the battallion commander is seriously wounded, Major zur Linden assumes the lead in the hopeless situation. Finally, the besieged troops find a way to push back the British: via carrier pigeon to headquarters, Major zur Linden requests that heavy artillery fire be directed on his own position.
Kriegspropagandafilm, der Opferbereitschaft für Deutschland fordert: Mit einer Offensive im Frühjahr 1918 will der deutsche Generalstab versuchen, dem fast verlorenen Krieg doch noch eine Wende zu geben. Damit das Unternehmen gelingt, muss unbedingt die Stellung bei Beaurevoir gehalten werden. Doch das Sturmbataillon, das dorthin vorgedrungen ist, ist ganz von englischen Truppen eingekreist und steht unter heftigem Gegenangriff. Als der Bataillonskommandant schwer verwundet wird, übernimmt Major zur Linden in aussichtsloser Lage seinen Posten. Schließlich sieht er nur einen Weg, die Engländer zurückzudrängen: Per Brieftaube fordert er von seinem General, schweres Vernichtungsfeuer auf die eigene Stellung zu lenken.
Germany, 1909: The life of First Leutenant Walter von Suhr appears to be following an ordered path - his marriage to Tilde von Gravenitz, the daughter of the mayor of Potsdam, is soon to take place and his career is on the way up. But fate has different plans for the young man. At the "First International Flight Week in Johannisthal", Walter becomes fixated on becoming a flyer. He suspects that the future is in flying, especially for the military. When his colonel refuses to grant him special leave, von Suhr resigns from the military, so that he can develop a reliable plane with Ewald Menzel. His parents are shocked and Tilde's parents suddenly are no longer interested in seeing their daughter married to him. But Tilde stands by his side, convinced he's on the right path.
Deutschland, 1909: Das Leben des Oberleutnants Walter von Suhr scheint in geordneten Bahnen zu verlaufen – die Hochzeit mit Tilde von Grävenitz, der Tochter des Regierungspräsidenten von Potsdam, steht kurz bevor, und auch von Suhrs Karriere geht steil bergauf. Aber das Schicksal hat etwas anderes für den jungen Mann vorgesehen. Auf der "Ersten Internationalen Flugwoche von Johannisthal" wird Walter von der Idee gepackt, Flieger zu werden. Er ahnt, dass hier die Zukunft liegt, auch für das Militär. Als sein Oberst ihm Sonderurlaub verweigert, quittiert von Suhr den Militärdienst, um gemeinsam mit Ewald Menzel ein sicheres, zuverlässiges Flugzeug zu entwickeln. Seine Eltern sind entsetzt, und auch Tildes Eltern halten plötzlich nichts mehr von einer Ehe ihrer Tochter mit dem "Schlosser". Tilde aber steht zu Walter, sie ahnt, dass er auf dem richtigen Weg ist.
This 1936 film tells the story of the doings of foreign agents in Germany and their allies among the German population. Having placed an ad in a local paper looking for "contact with bigwigs in German industry", enemy agents Morris and Geyer end up making contact with an engineer named Brockau. Brockau has developed an improvement in turning oil into gasoline and that's just what these enemy agents are looking for. Brockau, for his part, needs money, because his girlfriend is a selfish cow who demands more and more toys and trinkets, which has put our naive little nerd deep into debt. Brockau, however, is not the only unwitting maroon to fall into the clutches of the evil agents: the former bank agent Hans Klemm, now doing his service in the Wehrmacht, ends up being contacted by an agent from the other side and ends up getting blackmailed into working for them. But Klemm is not dumb: before he gets himself too deep into the morass, he figures out their game and manages to thwart the greedy enemy from doing more harm than they have.
Ausländische Geheimdienste unternehmen verstärkt Anstrengungen, die Geheimnisse der deutschen Rüstungsindustrie auszukundschaften. Zunächst wird ein Agent in ein deutsches Flugzeugwerk eingeschleust, indem er mit einer falschen Identität als Monteur und dem Tarnnamen "Schultz" ausgestattet wird. Als ruhigem und fähigem Mann gelingt es ihm bald, mit den neuesten Flugzeugmodellen vertraut zu werden. Gleichzeitig schaltet die Agentengruppe in der Hauptstadt Berlin Anzeigen, in denen Kontakte zur Industrie gesucht und gute Verdienstmöglichkeiten angeboten werden. Daraufhin meldet sich der hoch verschuldete Konstrukteur Brockau, der verzweifelt neue Geldquellen sucht, um die kostspieligen Ansprüche seiner genusssüchtigen Freundin Marion finanzieren zu können. Brockau, der Erfinder eines neuartigen Rohölvergasers, arbeitet in den T-Metallwerken, wo die neuesten deutschen Panzermodelle entwickelt werden. Daher ist er der ideale Fang für die Agenten und zappelt bald fest in deren Netz. Brockau verrät und verkauft nach und nach ein Geheimnis nach dem anderen an die Agenten.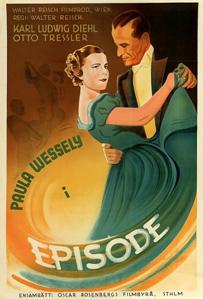 EPISODE (1935) * with switchable English subtitles *
Vienna, 1922. Due to a sudden financial tragedy, a young woman begins accepting checks from an older, rich gentleman for companionship in order for her to keep attending college. Their relationship is purely platonic, but eventually she begins a romance with the tutor of the older man's sons who has a completely wrong impression as to the nature of her arrangement with his employer.
Wien im Jahr 1922 – Inflation und Arbeitslosigkeit prägen den Alltag. Zur Ablenkung vom freudlosen Alltag feiert die Bevölkerung nachts ausschweifend in den Bars und Lokalen der Stadt. Die Moral sinkt. Die Wiener Kunstgewerbeschülerin Valerie Gärtner verliert durch Verspekulationen des Bankpräsidenten ihr kleines Vermögen, von dem sie und ihre Mutter lebten. Der Kunsthändler Torresani bemerkt ihre Not und kauft ihr einige Keramiken ab. Des Weiteren bietet er ihr an, sie monatlich mit finanziellen Zuwendungen zu unterstützen. Valerie glaubt, dass er dafür auch Gegenleistungen erwarten würde und lehnt das Angebot empört ab. Als Valerie nach einiger Zeit jedoch nicht mehr weiter weiß, bittet sie Torresani verzweifelt doch um Hilfe. Torresani kann sie zudem überzeugen, dass er keinerlei Gegenleistungen erwarte, sondern nur einem armen Mädel helfen wolle. Die beiden werden in der Folge gute Freunde.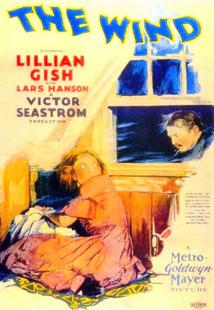 THE WIND (1928) * with English intertitles and hard-encoded Portuguese subtitles *
This silent film tells the story of a sheltered woman named Letty (Lillian Gish) who lives in the East in Virginia and moves to West Texas to live at her Cousin Beverly's ranch at Sweet Water. On her way, she is constantly bothered by the never stopping blowing wind. Wirt Roddy (Montagu Love) notices and seduces her in the train. He scares her by saying the wind usually drives women crazy. After her arrival, she is picked up by Beverly's closest neighbour Lige Hightower (Lars Hanson), who lives 15 miles from her cousin. Letty is afraid of him, but Roddy assures her he will visit her sometimes to look how she is doing. After endless miles in sand and wind, they arrive at the ranch. Beverly (Edward Earle) is delighted with her arrival, but his wife Cora (Dorothy Cumming) is only jealous, despite Letty saying she and Beverly are like brother and sister. Her grudge against Letty becomes even worse when her children have an immediate connection with her, while they all seem to dislike their mother.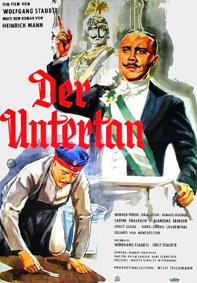 DER UNTERTAN (1951) * with hard-encoded English subtitles *
"Der Untertan" portrays the life of Diederich Hessling, a slavish and fanatical admirer of Kaiser Wilhelm II, as an archetype of nationalist Wilhelmine Germany. Hessling is unthinkingly obedient to authority and maintains a rigid dedication to the nationalist goals of the German state. Throughout the film, Hessling's inflexible ideals are often contradicted by his actions: he preaches bravery but is a coward; he is the strongest proponent of the military but seeks to be excused from his obligatory military service; his greatest political opponents are the revolutionary Social Democrats, yet he uses his influence to help send his hometown's SPD candidate to the Reichstag to defeat his Liberal competitors in business; he starts vicious rumors against the latter and then dissociates himself from them; he preaches and enforces Christian virtues upon others but lies, cheats, and regularly commits infidelity.
Eine gelungene Satire nach Heinrich Manns Roman über den kleinbürgerlichen Aufsteiger Diederich Heßling im wilhelminischen Deutschland. Er hat gelernt, nach oben zu buckeln und nach unten zu treten. Er knüpft Beziehungen zu einflussreichen Leuten, die ihm nützen können, für seinen geschäftlichen Erfolg, unter solchen Erwägungen wählt er auch seine nicht sonderlich attraktive, aber reiche Ehefrau aus. Und er nutzt seine Beziehungen zum Regierungspräsidenten von Wulkow, um einen unliebsamen Konkurrenten auszuschalten. Sein größtes Erlebnis ist es, den Kaiser aus der Nähe gesehen zu haben. Eifrig sammelt er für ein Kaiserdenkmal in seiner Stadt. Doch die Einweihung geht in einem tosenden Gewitter unter.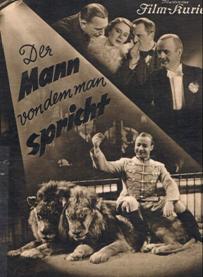 DER MANN, VON DEM MAN SPRICHT (1937) *IMPROVED VIDEO *
At the behest of his uncle, zoology student Toni Mathis is supposed to take over his uncle's farm after graduation and marry one of the local beauties. But Toni's been enjoying the life of a student just a tad too much and ends up sleeping through his final exams. He then ends up falling in love with a young trapeze artist named Bianca. Her father, circus director Zaratti, will only give his blessing to a future son-in-law who's also an artist. So Toni decides to become an artist. He buys a flea circus and introduces himself to Zaratti as an "animal tamer". The fleas, however, have no intention of being a part of this sham and take off to find a nice, warm-blooded dog to house them and Toni is now left with a circus that has no "animals". When Zaratti hears that Toni no longer has his animals, he demands that he work with the lions instead. Desperate, Toni begs the circus clowns to dress up in lion skins and to bow before his commands. Thus, when Toni shows up in the ring, he thinks he's dealing with phony lions and the audience is amazed at how calm and confident he is. It's only at the end, that he realizes how mistaken he was; but by then, he'll be a smashing success.
Auf Geheiß seines Onkels soll der Zoologiestudent Toni Mathis einmal dessen Landwirtschaftsbetrieb übernehmen und eine der Schönheiten aus der Nachbarschaft heiraten. Toni hat aber das Studentenleben etwas zu sehr genossen und die entscheidende Prüfung verschlafen. Dann verliebt er sich auch noch in die junge Trapezartistin Bianka. Ihr Vater, der Zirkusdirektor Zaratti, willigt aber nur dann in die Ehe seiner Tochter ein, wenn ihr zukünftiger Ehemann ebenfalls ein Artist ist. Also beschließt Toni, Artist zu werden. Er kauft sich einen Flohzirkus und stellt sich Zaratti als "Tierbändiger" vor. Die Flöhe suchen jedoch das Weite, sodass Toni plötzlich ohne seinen "Zirkus" dasteht – während die kleinen Tierchen im Publikum fast eine Panik heraufbeschwören. Als Zaratti hört, dass Toni seine Tiere nicht mehr hat, fordert er ihn auf, mit den Löwen einen Dressurakt vorzuführen. Toni ist verzweifelt, die Clowns des Zirkus versprechen dem jungen Mann aber, sich in Löwenfelle zu hüllen und so den Akt vorzuführen. Als Toni in die Manege kommt, glaubt er daher, falsche Löwen vor sich zu haben, und arbeitet zum Erstaunen aller mit verblüffender Sicherheit. Erst zum Schluss erkennt er seinen Irrtum und erzielt einen sensationellen Heiterkeitserfolg.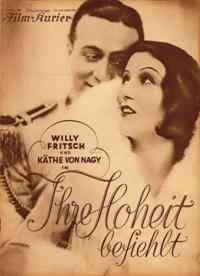 IHRE HOHEIT BEFIEHLT (1931) * with switchable Enlgish subtitles *
An emancipated Princess, who has just returned home to her court in the Balkans from England, goes in disguise to a servants' ball and falls in love with an alleged caterer, who turns out next day to be a lieutenant of the guard. Without letting on to her masquerade, she makes sure he climbs the ranks quickly. At the same time, she tries to thwart her engagement to an unpopular prince.
Eine soeben aus England an ihren Fürstenhof auf dem Balkan heimgekehrte, emanzipierte Prinzessin besucht unerkannt einen Gesindeball und verliebt sich in einen angeblichen Delikatessenhändler, der sich am nächsten Tag als Leutnant ihrer Garde entpuppt. Ohne ihr Inkognito zu lüften sorgt die Prinzessin für seine rasante Beförderung. Gleichzeitig versucht sie, ihre Hochzeit mit einem ungeliebten Fürsten zu durchkreuzen.
Thank you and the best to all of you,
RAREFILMSANDMORE.COM