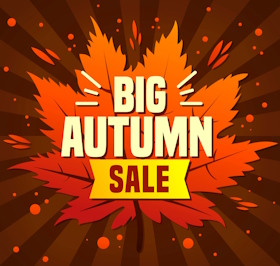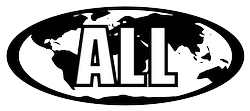 Our DVDs are "all regions"
and will play in any DVD player
.
.

.
.
.
.
.
.
.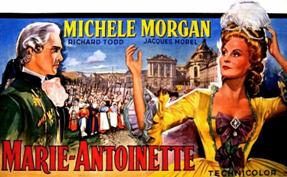 SHADOW OF THE GUILLOTINE (1956) * with switchable English and French subtitles *
While Louis XV is dying, the Dauphine of France, Marie-Antoinette, seduces a Swedish officer, Axel de Fersen, which pains her husband, the new King Louis XVI, who will know how to be generous when he learns of this deception.
.
.
.
.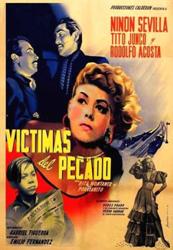 VICTIMS OF SIN (1951) * with switchable English subtitles *
In México City, a Cuban dancer from "Cabaret Changó" rescues a baby from a garbage can and decides to raise him, but her pachuco pimp gets in her way.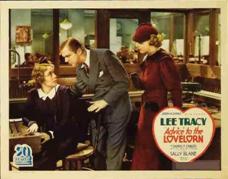 TWO FILM DVD: ADVICE TO THE LOVELORN (1933) + 365 DAYS IN HOLLYWOOD (1934)
ADVICE TO THE LOVELORN (1933):
As Rufus J. Klutz of the Sunshine Society of Southern California testifies over the radio about the joys of living in Los Angeles, an earthquake shakes the city and awakens reporter Toby Prentiss from a drunken slumber. Angry that Toby did not get the story, managing editor Edward J. Gaskell assigns him to replace the retiring "Miss Lonelyhearts" of the "Advice to the Lovelorn" column. Toby would like to quit, but he is bound by contract to remain, so to get Gaskell to fire him, he writes frank, tongue-in-cheek advice intended to offend those respectful of conventional morality. The "broadmindedness" of his columns, however, attracts new subscribers and advertisers seeking the youth market, and Gaskell forces Toby to stay.
365 DAYS IN HOLLYWOOD (1934):
Failed "boy wonder" director Jimmie Dale is given a job by opportunist J. Walter Delmar as an acting teacher at The Delmar Academy of Motion Picture and Dramatic Arts, which supplies instruction (as long as its pupils provide money). One day, while Delmar is visited by Adrian Almont, a movie star who allows Delmar to use his name for advertising, pretty Alice Perkins arrives, accompanied by ice men Percy and Clarence, and asks to be admitted to the school. After a false start teaching Alice to act, Jimmie discovers during a party that night that she is a good singer. The next morning, Alice is given a ride to school by wealthy Frank Young, and when they arrive, Delmar and Adrian convince Frank to provide seventy-five thousand dollars for a picture to be directed by Jimmie and starring Adrian and Alice. Jimmie is informed about the shady deal, which involves his using forty-five thousand dollars for the picture and splitting the left-over money with Delmar and Adrian. Jimmie reluctantly agrees but is unaware that Delmar and Adrian intend to embezzle everything and set him up as the fall guy.
A PHOTO TOUR OF SHTETL UKRAINE AND BESSARABIA: VOLHYNIA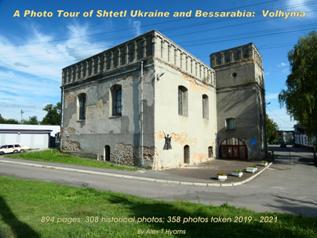 This first volume consists of 894 pages, with 308 historical and 358 new photos (taken in the years 2019 - 2021). The photobook has been designed with the intent to show and inform the reader how Jewish heritage sights (and sites) in this part of Ukraine look like and what they can expect to see. Also provided are historical photos of interest, which show what Jewish life was like before the horrors of the Holocaust changed everything forever. Other sights of interest, which are not connected to Jewish history are also included. While not developed as a travel guide, those interested in visiting Ukraine will find this an invaluable resource, whether they're on a heritage tour or just want to sit at home and enjoy this glimpse into history. Especially valuable now that events in Ukraine might even result in the "new" photos becoming "obsolete". The table of contents below and the portion of the book's introduction will tell you what is covered in the E-book.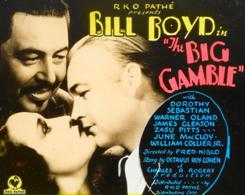 TWO FILM DVD: THE BIG GAMBLE (1931) + A SHOT IN THE DARK (1935)
THE BIG GAMBLE (1931):
Unable to repay a substantial gambling debt to mob boss North, Alan Beckwith concocts a last-ditch scheme. Allowing North to take out a $100,000 insurance policy on his life, Alan agrees to commit suicide after the mandantory one-year moratorium has elapsed. To make things legal, North forces Alan to marry Beverly as the beneficiary-of-record. He also assigns "hitman wannabe" Squint to both keep an eye on Alan and "do the deed" when the time comes. But as the year progresses, Alan falls in love with Beverly, befriends Squint and decides he doesn't want to die. But how can he convince North to allow one-hundred grand to slip through his fingers?
A SHOT IN THE DARK (1935):
The apparent hanging of a suicidal student is revealed to be a murder, as he was already dead, when the noose was placed around his neck. Who did it and why? (and if you know, why are you watching this film?).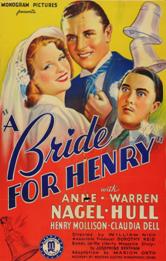 TWO FILM DVD: A BRIDE FOR HENRY (1937) + BAD GUY (1937)
A BRIDE FOR HENRY (1937):
Sheila Curtis's fiancée Eric Reynolds fails to appear for the wedding, so Sheila drafts her lawyer, Henry Tuttle, to stand in for the missing groom. When Eric finally shows up after sleeping off the bachelor party, Shelia intends to get a quick divorce and marry him after the media attention dies down. Although Henry has been in love with her for years, he gets fed up and spends his time on their honeymoon with his old girlfriend, wealthy Helen Van Orden, and a bevy of beauties. Shelia soon gets jealous, and realizes that Eric will always be unreliable while it's Henry she's always counted on and loved, but it might be too late.
BAD GUY (1937):
A power linesman by trade, Lucky Walden owes gambling debts, plus interest, to crooked gamblers. When they come to make him pay, Lucky hits one with a wrench, killing him. He goes to jail and is sentenced to death. Lucky's one chance is for his brother Steve to find an eyewitness, who can testify that Lucky killed the man in self-defense. When the man is found and corroborates the story, Lucky gets a stay of execution. He then earns a full parole by risking his own life in saving a fellow inmate from some dangerous high-voltage wires. But then, Lucky goes back to his old tricks.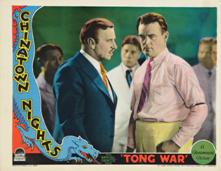 TWO FILM DVD: COUNSELLOR AT LAW (1933) + CHINATOWN NIGHTS (1929)
COUNSELLOR AT LAW (1933):
The story focuses on several days in a critical juncture in the life of George Simon, who rose from his humble roots in a poor Jewish ghetto on the Lower East Side of Manhattan to become a shrewd, highly successful attorney. Earlier in his career, he allowed a guilty client to perjure himself on the witness stand, because he believed the man could be rehabilitated if freed. Rival lawyer Francis Clark Baird has learned about the incident and is threatening to expose George, which will lead to his disbarment. The possibility of a public scandal horrifies his socialite wife Cora, who plans to flee to Europe with Roy Darwin.
CHINATOWN NIGHTS (1929):
Joan Fry, a society woman, falls in love with Chuck Riley, the leader of a powerful gang in Chinatown, and he quickly drags her down into the depths with him. But seeing her so much in love with him causes him to realize he is in love with her, and he determines to lift her up again. "Boston" Charley, the rival gang-leader, has other plans.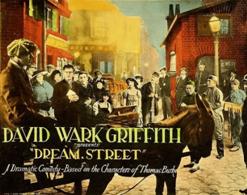 TWO FILM DVD: DREAM STREET (1921) + BILLY BLAZES ESQ. (1919)
DREAM STREET (1921):
Three men in London compete for the love of a dance-hall girl.
BILLY BLAZES ESQ. (1919):
In the misnamed western hamlet of Peaceful Vale, where gun play is commonplace, there has not been a murder in 20 minutes. The father and daughter co-proprietors of a local saloon are harassed by the leader of a violent mob who attempts to run the father out of the country while holding his pretty daughter, Nell, hostage.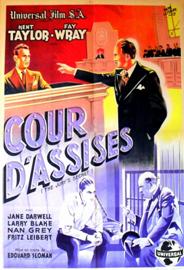 TWO FILM DVD: THE JURY'S SECRET (1938) + HOT TIP (1935)
THE JURY'S SECRET (1938):
Bill Sheldon has a grudge against Midland City newspaper publisher Brandon Williams, because he blames the city's most recent flood on Williams for using his power and influence to hold up government flood-control money. When Williams is found murdered, Sheldon is charged with the crime.
HOT TIP (1935):
Jane McGill has fallen in love with Ben Johnson and would like to marry him; but her mother Belle has set certain conditions for that to happen. Father Jimmy decides that betting on the horses will help the kids out.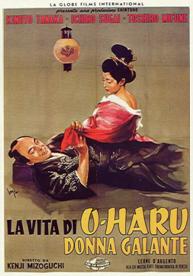 THE LIFE OF OHARU (1952) * with switchable English subtitles *
The film follows a woman's fight and survival amid the vicissitudes of life and the cruelty of society.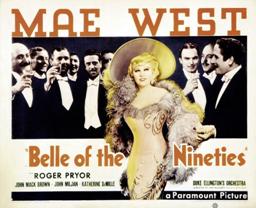 TWO FILM DVD: BELLE OF THE NINETIES (1934) + BIG TIME OR BUST (1933)
BELLE OF THE NINETIES (1934):
Ruby Carter is the beautiful Vaudeville star and headliner at a nightclub in St. Louis in the early 1890s. She's romantically involved with the Tiger Kid, a prizefighter. To get the preoccupied Tiger Kid to focus on his training, his trainer arranges for another boxer to give the impression that Ruby's been unfaithful to Tiger. Heartbroken, the Tiger Kid sends her a breakup letter. Ruby's manager convinces her to take a high-paying contract for a residency at the Sensation House in New Orleans, where the owner, Ace Lamont, installs Ruby in the suite adjacent to his own. She quickly makes a name for herself, drawing numerous fans and suitors, receiving a diamond necklace from one of them. Lamont is also attracted to her, but resents her wealthy suitors, as they prevent him from controlling her.
BIG TIME OR BUST (1933):
Jimmy Kane is a high diver in a carnival, with his wife, Betty Roberts, as his assistant. When the carnival closes, he decides to travel to New York City and attempt to make it in the big time. However, when they arrive in the city, Kane struggles to get into a show which takes advantage of his diving skills. To make ends meet, Betty takes a position as a singer in a nightclub. She attracts the attention of a handsome playboy, John Hammond. Hammond convinces a theatrical producer to cast her in his next Broadway musical, in which she becomes a huge success. As Betty's career takes off, Kane becomes more and more hurt and resentful that they are living off of her earnings.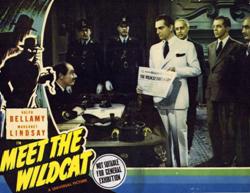 TWO FILM DVD: MOVIE CRAZY (1932) + MEET THE WILDCAT (1940)
MOVIE CRAZY (1932):
Harold Hall, a young man with little or no acting ability, desperately wants to be in the movies. After a mix-up with his application photograph, he gets an offer to have a screen-test and goes off to Hollywood. At the studio, he does everything wrong and causes all sorts of trouble; but he catches the fancy of a beautiful actress, and eventually the studio owner recognizes him as a comic genius.
MEET THE WILD CAT (1940):
One day in Mexico, magazine photographer Ann Larkin is in a museum when she happens to see a man steal a painting. Pursuing and accusing him, she believes the man, Brod Williams, to be a notorious art thief known only as "The Wildcat." Brod brings the stolen painting to Leon Dumeray, a gallery owner. Dumeray recognizes it as stolen property and notifies the police, who place Brod under arrest. Ann comes to visit Brod in jail, but after complying with his request to bring him a pineapple from a local fruit stand, she is shocked to find a gun has been hidden inside it.
TWO FILM DVD: SONS OF THE SEA (1939) + SNIPER'S RIDGE (1961)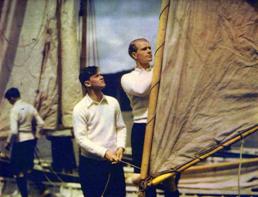 SONS OF THE SEA (1939):
The head of Dartmouth Training College has been murdered, and his successor, Captain Hyde, suspects that he himself may have been the intended target. He enlists the help of his own son Philip, a reluctant cadet at the college, to help him confirm his suspicions about planned enemy action. Meanwhile, there is a Secret Service agent staying at the college observatory; the foreign-born professor of astronomy is behaving strangely; and Naval Intelligence disclaims any knowledge of what is going on.
SNIPER'S RIDGE (1961):
TV movie provided war drama about the days before the cease-fire and a hard-luck platoon run by Lt. Peer and cowardly Sgt. Sweatish, which is under continual attack and suffers heavy casualties. The only good soldier in the platoon is Cpl. Sharack, who should have been rotated off the line long ago, but was kept at the front by Capt. Tombolo. The return of Cpl. Pumphrey reveals a deeper motive for the Captain's behavior.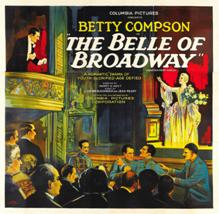 TWO FILM DVD: THE BELLE OF BROADWAY (1926) + THE FALL OF THE HOUSE OF USHER (1928)
THE BELLE OF BROADWAY (1926):
Madame Adele, once a great star of the Paris theatre, has fallen upon hard times. But she allows a young American performer, Marie Duval, to perform as the Madame Adele of old, and both become the darlings of Paris, one again and the other newly-crowned.
THE FALL OF THE HOUSE OF USHER (1928):
Allan visits the sinister Usher family mansion, where his friend Roderick is painting a portrait of his sickly wife Madeline. The portrait seems to be draining the life out of Madeline, slowly leading to her death.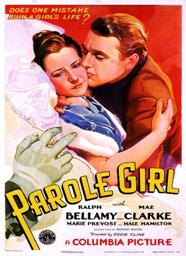 TWO FILM DVD: JENNIE GERHARDT (1933) + PAROLE GIRL (1933)
JENNIE GERHARDT (1933):
Jennie Gerhardt is a destitute young woman. While working at a hotel in Columbus, Ohio, Jennie meets George Brander, a United State Senator, who becomes infatuated with her. He helps her family and declares his wish to marry her. But does a girl from the wrong side of the tracks belong in the bedroom of a snooty elitist?
PAROLE GIRL (1933):
A young woman released on parole vows to ruin the life of the man who insisted on sending her to jail. The film's poster asks, "Does one mistake ruin a girl's life?" Yes ... yes, it does.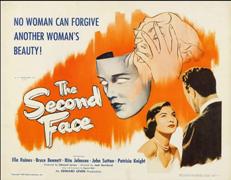 TWO FILM DVD: THE SECOND FACE (1950) + THE HEAD (1959)
THE SECOND FACE (1950):
Phyllis works as a secretary to Paul Curtis in Fresno, California. Paul is attracted to her, despite her plainness, but is afraid to risk another potentially disastrous marriage (he is divorced). Mrs. Lockridge, his longtime housekeeper, is unable to get him to change his mind. As Phyllis has just graduated from design school, Paul puts her in touch with Claire Elwood, who works in a fashionable Los Angeles dress shop; Claire's boss, Floyd Moran, is impressed by Phyllis's dress designs, and offers her a job as a salesperson with a promotion to designer, if she works out. Claire arranges a double date for Phyllis before she arrives, but Jerry Allison, Phyllis's blind date, makes an excuse when he sees what she looks like. Moran, also put off by her looks, does not give her the promised job. When Phyllis is unable to find work, Claire has her fiancé, advertising man Allan Wesson, take her on as a secretary. Will things work out for Phyllis now or will she have to engage Perry Mason in a discrimination suit for ugliness?
THE HEAD (1959):
The unscrupulous and ambitious Dr. Ood goes to see brilliant scientist Professor Abel one evening. Before entering the house, Ood sees hunchbacked and disabled nurse Irene Sander enter Abel's home. At an open window, he overhears Irene telling the professor's assistant that Abel is about to operated on a young, misshapen woman. It turns out Abel's been transplanting body parts and was successful in recently severing a dog's head from its body and keeping it alive artificially for four month using a device he constructed. Is he next going to transfer the heart of a dog into a man, or will he operate on Phyllis, because she's too ugly to get a job?
Der ebenso gewissenlose wie ehrgeizige Dr. Ood will eines Abends den genialen Wissenschaftler Prof. Dr. Abel besuchen. Bevor er dessen Haus betritt, sieht Ood, wie die mit einem Buckel behaftete und gehbehinderte Krankenschwester Irene Sander Abels Haus betritt. Am offenen Fenster belauscht er ein Gespräch zwischen Irene und Abels Assistenten Dr. Burke, ihrem Cousin. Dort geht es darum, dass Abel demnächst die junge, missgestaltete Frau operieren soll. Nachdem die Schwester das Haus verlassen hat, betritt Ood Abels Anwesen. Ood erklärt Abel, in dessen Anwesenheit sich auch der Chirurg Burke und Abels Laborassistent Bert Jäger befinden, dass er mit großem Interesse Abels Arbeit an der Transplantation von Körperteilen verfolgt habe. Abel war kurz zuvor ein sensationelles Experiment geglückt: Er hatte den Kopf eines Hundes von dessen Rumpf abgetrennt und ihn in den folgenden vier Monaten mittels eines von ihm konstruierten Apparates künstlich am Leben erhalten.
TWO FILM DVD: FINE MANNERS (1926) + THE CRUISE OF THE JASPER B (1926)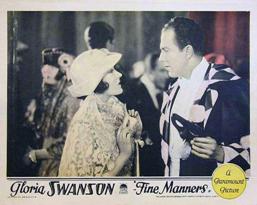 FINE MANNERS (1926):
Burlesque chorus girl Orchid Murphy attracts the attention of wealthy Brian Alden, who is posing as a writer while "slumming" in the city. Finding her manner quite refreshing compared to the women he usually meets in his circle, he falls in love with her and confesses his wealth. After she agrees to marriage, he leaves for a six-month tour of South America, and Orchid takes a course in "fine manners" to better prepare herself for Brian's world. She becomes too polished, however, and when asked by Brian to marry him upon his return, is happy to become herself again.
THE CRUISE OF THE JASPER B (1926)
Jerry Cleggert is a good-natured descendant of an 18th-century pirate who resides aboard the rickety ship Jasper B. Cleggert is informed that, in order to inherit a large inheritance, he must marry on his twenty-fifth birthday, otherwise he relinquishes all claims to his impending fortune. Jerry soon meets his ideal would-be bride Agatha Fairhaven and the two immediately fall in love. Complications arise when the dastardly Reginald Maltravers attempts to cheat Agatha out of her inheritance. The courting couple suffer a series of mishaps on the way to altar.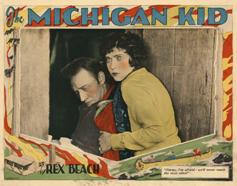 TWO FILM DVD: THE MICHIGAN KID (1928) + THE MICHIGAN KID (1947)
THE MICHIGAN KID (1928):
The Michigan Kid is a gambler in the backwoods of Alaska trying to make enough money to go back to his hometown and impress the girl he loves. His childhood rival for the girl happens to turn up at his casino, in trouble, and doesn't want his girl to find about it. You guessed it, the same girl!
THE MICHIGAN KID (1947)
Jim Rowan, after his discharge from the U.S. Calvary at the end of the Sioux Wars, seeks peace and security on an Arizona cattle ranch. But his arrival coincides with an outbreak of lawlessness. He calls in three ex-soldier buddies, Buster, Steve Prescott and Dave Boyd, to help him combat the outlaw faction and bring peace and prosperity to the territory.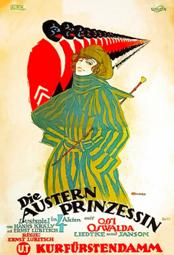 TWO FILM DVD: THE OYSTER PRINCESS (1919) + THE HOLE IN THE WALL (1929)
THE OYSTER PRINCESS (1919):
Oyster-king Quaker can't be impressed anymore. He is so rich, he even has a special butler holding his cigar while he smokes. The only thing Quaker would be impressed by would be if his daughter Ossi were to marry a real prince. He makes an offer to poor Prince Nucki, who sends his friend Josef to get a clear idea of the woman.
THE HOLE IN THE WALL (1929)
A con man called The Fox teams up with a fake fortune teller named Madame Mystera to bilk naive people out of their money. When Madame Mystera dies in a car accident, The Fox hires a woman named Jean Oliver to replace her. But as time goes on, he comes to believe that Jean actually does have real supernatural powers.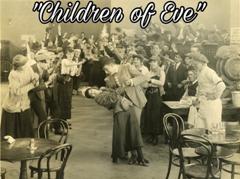 TWO FILM DVD: CHILDREN OF EVE (1915) + CHILDREN OF THE AGE (1915)
CHILDREN OF EVE (1915):
Young Henry Clay Madison, a clerk, falls in love with Flossy Wilson, a prostitute from New York's East Side. Although she reforms under his influence, Flossy believes that she is unworthy of Madison and rejects his marriage proposal. Seventeen years later, Madison's nephew Bert, a social worker, falls in love with wanton Fifty-Fifty Mamie, reforms her and elicits her help in his work. Bert falls ill, and when Mamie tries to visit him, Madison, who now is concerned only with money, convinces her to give up the idea of marrying Bert. Mamie goes to work in Madison's canning factory to investigate conditions.
CHILDREN OF THE AGE (1915)
The story of Maria, the devoted wife of a bank director. The couple has a cozy life. Their baby is cared for by the maid. On one of Maria's lazy afternoons, she runs into an old friend, Lidia. Maria is introduced by Lidia to société and a Mr. Lebedev.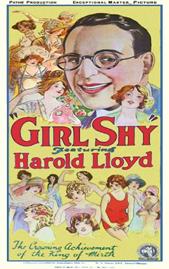 TWO FILM DVD: THREE WOMEN (1924) + GIRL SHY (1924)
THREE WOMEN (1924):
Sleazy bon vivant Edmund Lamont continues to live the high life, despite being up to his eyebrows in debt. He begins wooing wealthy socialite Mabel Wilton, conning her into giving him $100,000 to "invest" for her. Meanwhile, her daughter, Jeanne, unexpectedly arrives from private school, and when Lamont sees her, he promptly begins seeing her surreptitiously. Inevitably both women find out the deception, but the smitten Jeanne agrees to marry him anyway.
GIRL SHY (1924)
Harold Meadows is a tailor's apprentice for his uncle in Little Bend, California. He is so shy around women that he can barely speak to them (to stop his stuttering, his uncle has to blow a whistle). Despite this, Harold writes a "how to" book for young men entitled The Secret of Making Love, detailing how to woo different types of young women, such as "the vampire" and "the flapper" and takes a train to see a publisher in Los Angeles.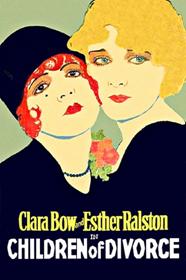 TWO FILM DVD: CHILDREN OF DIVORCE (1927) + SUNRISE, A SONG OF TWO HUMANS (1927)
CHILDREN OF DIVORCE (1927):
Jean Waddington and Ted Larrabee grew up together well-off financially, the children of divorced parents. Most of their friends have cynical attitudes towards love and marriage, but Jean and Ted are more serious. In fact, Jean has fallen in love with Ted, who one day proposes marriage. Knowing, however, that Ted's father was unfaithful to his wife and irresponsible, Jean demands that he prove himself before she accepts his proposal.
SUNRISE, A SONG OF TWO HUMANS (1927)
A vacationing woman from the city lingers in a lakeside town for weeks. After dark, she goes to a farmhouse where a man and his wife live with their child. She whistles from the fence outside. The man is torn, but finally departs, leaving his wife with the memories of better times when they were deeply in love. The man and woman meet in the moonlight and kiss passionately. She wants him to sell his farm — which has not done well recently — to join her in the city. When she suggests that he solve the problem of his wife by drowning her, he reacts in a way she doesn't quite expect.
After suffering a series of personal setbacks and in desperate need of cash, reporter Bart Crosbie tries to get his old job back. But when he returns to the newspaper offices, Crosbie discovers that his former boss has been murdered. He is then offered money by the killer, a diamond smuggler, to take the murder rap.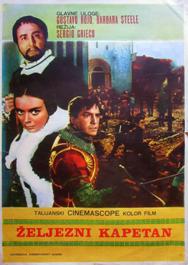 IL CAPITANO DI FERRO (1962) * with Italian and English Audio Tracks *
Furio, the "Captain of Iron", returns to his village to find it burned to the ground by the German usurper Walter von Rauchwitz, who seems to be on a one-man mission to conquer 16th century Italy and assassinate the pope.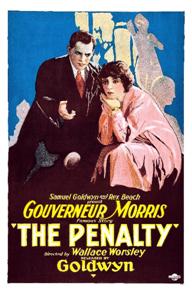 TWO FILM DVD: THE PENALTY (1920) + THE SYMBOL OF THE UNCONQUERED (1920)
THE PENALTY (1920):
Blizzard, a legless cripple whose cunning and criminal mind make him the master of the Barbary Coast underworld, is possessed of two ambitions: one is to get revenge upon Dr. Ferris, whose blunder during a childhood operation resulted in Blizzard's legs being hastily and unnecessarily amputated; the other is to rally the Reds in his organization and loot the city of San Francisco. To accomplish the first, Blizzard poses for a bust of Satan which is expected to be the masterpiece of Barbara Ferris, daughter of the doctor, gaining her sympathy and eventually threatening to force her marriage to him. To effect the other, he organizes the dance hall girls to work at the making of hats in a factory room at this house, the hats to be the symbol of the lawbreaking hordes when they are unleashed on the city.
THE SYMBOL OF THE UNCONQUERED (1920)
Eve Mason is a "white-skinned" African American who inherits a large amount of land after the death of her grandfather Dick Mason, an old prospector. She leaves her hometown of Selma, Alabama for the Northwest to settle in a place called Oristown. Upon arrival, she decides to stay in the Driscoll Hotel but its owner, Jefferson Driscoll, a light-skinned black man, is passing as white and scorns the company of other African Americans. Driscoll forces Eve to sleep outside in his barn where she is menaced by another black man Driscoll has sent to sleep there. Exhausted from her journey, but too terrified to stay in the barn, Eve runs out into the woods, and Driscoll laughs uproariously at her distress. In the morning, she meets a kind, young prospector named Hugh van Allen, who happens to be her new neighbor. Van Allen is also African American, but doesn't realize that Eve is as well. They become fast friends, and van Allen offers Eve a ride to her new house. When they get there, van Allen continues to show kindness and helps Eve get settled into her little cabin. Before leaving, he gives Eve a gun and tells her to shoot it twice if she's ever in trouble.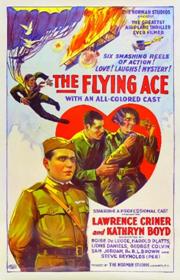 TWO FILM DVD: THE SHAMROCK HANDICAP (1926) + THE FLYING ACE (1926)
THE SHAMROCK HANDICAP (1926):
The story of Sir Miles O'Hara and his daughter, who rent out living quarters to a poor family, the O'Sheas, who cannot pay rent on time.
THE FLYING ACE (1926)
At the train station in Mayport, Florida, Paymaster Blair Kimball arrives a day early. Kimball is carrying $25,000 for the railroad payroll. Waiting with station master Thomas Sawtelle in his office, Sawtelle's daughter Ruthcomes with her father's lunch. When she sees Finley, she asks for a ride in his new aircraft. After the flight, he proposes for the 100th time, but Ruth says she is not certain she loves him. Captain Billy Stokes, a World War I fighter pilot, known as "The Flying Ace" because of his downing of seven enemy aircraft in France, returns home to resume his former job as a railroad detective. General manager Howard MacAndrews assigns Stokes to find Kimball, who has gone missing along with the $25,000 company payroll, and apprehend a gang of railroad thieves.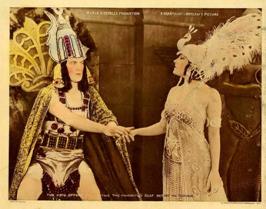 TWO FILM DVD: MALE AND FEMALE (1919 + THE MARATHON (1919)
MALE AND FEMALE (1919):
The film centers on the relationship between Lady Mary Loam, a British aristocrat, and her butler, Crichton. Crichton fancies a romance with Mary, but she disdains him, because of his lower social class. When the two and some others are shipwrecked on a deserted island, they are left to fend for themselves. The aristocrats' abilities to survive are far worse than those of Crichton. A role reversal ensues, with the butler becoming the king among the stranded group.
THE MARATHON (1919):
Bebe is besieged by suitors who want to take her to watch a local marathon. Bebe's father, a former heavyweight boxer, scares off all the suitors but Snub, who wins him over by offering him a cigar. Not long afterward, Harold arrives to woo Bebe, too. He gets into a scuffle with both Snub and Bebe's father. The police are summoned. Harold flees Bebe's house in a hurry and becomes entangled among the marathon runners who also angrily pursue him.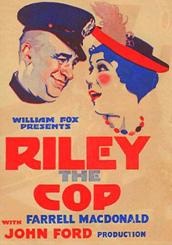 TWO FILM DVD: THE DOCKS OF NEW YORK (1928) + RILEY THE COP (1928)
THE DOCKS OF NEW YORK (1928):
An American tramp steamer docks in New York harbor. In the bowels of the ship, coal stokers are shutting down the furnaces and anticipating a night of shore leave. The bullying third engineer warns the exhausted crew that they will be punished if they return drunk, when the vessel sails the following morning. The stokers gather to leer at crude pornographic graffiti scrawled on the engine room wall before debarking to carouse at the local gin-mills. On shore, the aforementioned engineer enters The Sandbar, a dance-hall saloon, craving a beer and female companionship. He unexpectedly encounters his estranged wife, Lou. During his absence of three years, she has become a habitué of the saloon, where she freely enjoys male companionship. The "couple" order drinks; no love is lost between them. The stoker Bill Roberts - a swaggering brawler when on leave - rescues a drowning prostitute named Mae who has leapt off the dock to end her sordid life. Bill, ignoring the admonishment of his sidekick "Sugar" Steve, impassively carries the semi-conscious woman to a room above The Sandbar, indifferent to the protests from the proprietor's wife, Mrs. Crimp.
RILEY THE COP (1928):
Joe Smith, a young bakery worker, gets engaged to Mary Coronelli, who comes from a wealthy family. Her snooty aunt takes Mary to Europe, hoping to break up the couple, but Joe uses his savings to follow her there. Unfortunately, he is falsely accused of embezzling money for the trip from the bakery, and Officer Riley, a well-liked local cop, pursues Joe to Europe. While in Germany, Riley falls for a young flapper in a beer garden, but he's in for a surprise when he finds out who she really is.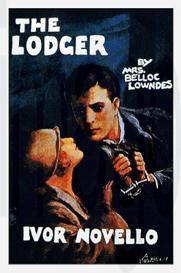 TWO FILM DVD: THE LODGER – A STORY OF THE LONDON FOG (1927) + THE UNKNOWN (1927)
THE LODGER - A STORY OF THE LONDON FOG (1927):
A young blonde woman screams. She is the seventh victim of a serial killer known as The Avenger, who targets young, blonde women on Tuesday evenings. That night, blonde model Daisy Bunting is at a fashion show when she and the other showgirls hear the news. The blonde girls are horrified, hiding their hair with dark wigs or hats. Daisy returns home to her parents and her policeman sweetheart Joe, who have been reading about the crime in the newspaper. A handsome, but secretive, young man bearing a strong resemblance to the description of the murderer arrives at the Bunting house and asks about their room for rent. Mrs. Bunting shows him the room, which is decorated with portraits of beautiful young blonde women. He pays her a month's rent in advance. The lodger turns all the portraits around to face the wall and requests that they be removed. Daisy enters to remove the portraits and is attracted to the lodger. The women return downstairs, where they hear the lodger's heavy footsteps as he paces the floor. The relationship between Daisy and the reclusive lodger gradually becomes serious, making Joe, who is newly assigned to the Avenger case, unhappy. Mrs. Bunting is awoken late at night by the lodger leaving the house. She attempts to search his room, but a small cabinet is locked tight. In the morning, another blonde girl is found dead, just around the corner.
THE UNKNOWN (1927):
Alonzo the Armless is a circus freak who uses his feet to toss knives and fire a rifle at his partner, Nanon. However, he is an impostor and fugitive. He has arms, but keeps them tightly bound to his torso, a secret known only to his friend Cojo, a dwarf. Alonzo's left hand has a double thumb, which would identify him as the perpetrator of various crimes. Alonzo is secretly in love with Nanon. Malabar, the circus strongman, is devoted to her as well, but she has a strong fear of men's arms and cannot stand being pawed by them, so she shuns him. She only feels comfortable around the armless Alonzo. When she embraces and kisses him, he is given hope, but Cojo warns him that he cannot let it happen again. If she holds him, she might feel his arms.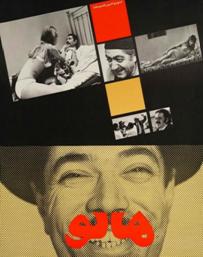 MISTER GULLIBLE (1970) * with switchable English subtitles *
A man from a village goes to a city, to find a job and marry a wife, but encounters a lot of troubles he did not expect.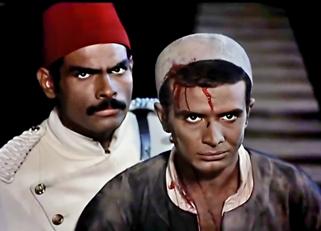 THE MUMMY (1969) * with switchable English subtitles *
An Upper-Egyptian clan robs a cache of mummies and sells the artifacts on the black market. After a conflict within the clan, one of its members goes to the police, hoping to stop the theft permanently.
As the youngest of the family, Joyce is preoccupied with her love life. She wants to be married, but can't make up her mind to accept Eric who has just joined up and is eager to settle the matter before he is posted abroad. As Joyce's confidante, Helen tolerates her sister's agonies of indecision while hiding her own frustration. With her pronounced limp, Helen assumes that no man will ever want her. George (her dad) is addicted to the piano which he plays with more enthusiasm than skill. Mom takes refuge in her fervent Catholicism while Andy (the grandad) has more regard for his pets than for his family. When they hear the air raid siren for the first time, there's confusion, stuffing tablecloths under the back door to stop the poison gas, desperately chasing about for gas masks and diving under the table when a long high whistle warns of an approaching bomb.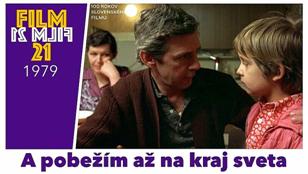 AND I'LL RUN TO THE ENDS OF THE EARTH (1979) * with switchable English subtitles *
Majka seems like an ordinary little girl who rides a bicycle, wanders around the country and has her own collection of napkins, but because of her handicap, she is the target of ridicule from some children and only cautiously establishes new friendships. She does not manage to find understanding in her surroundings, so she often withdraws into herself and lets her imagination run wild. Her only real friend is Jana, with whom she is not allowed to talk, because of a conflict between their mothers. They secretly meet and correspond through the so-called dead box under a rock and dream that one day they will go to the end of the world.

You may have missed these titles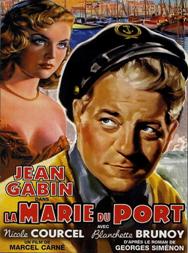 LA MARIE DU PORT (1950) * with switchable English and spanish subtitles *
A somewhat cynical businessman, owner of a big brewery and a cinema in Cherbourg, accompanies his mistress, Odile, to the funeral of her father in Port-en-Bessin. There, he meets Marie, the sister of Odile, who is just 18 years old. He falls in love with the young woman. Mary isn't immune to his charm, but refuses all bond outside of marriage. He then finds himself between these two women: one with whom nothing is happening; the other with whom nothing really began.
.
.
.
.
The film takes place on a single train ride, in which the sickly composer Gustav Mahler and his wife, Alma, confront the reasons behind their failing marriage and dying love. Each word seems to evoke memories of past; and so the audience witnesses events of Mahler's life that explain somewhat his present state. Included are his turbulent and dysfunctional family life as a child, his discovery of solace in the "natural" world, his brother's suicide, his [unwanted] conversion from Judaism to Catholicism, his rocky marriage and the death of their young child. The movie weaves in and out of dreams, flashbacks, thoughts and reality as Russell poetically describes the man behind the music.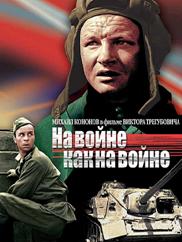 AT WAR AS AT WAR (1969) * with switchable English subtitles *
At War as at War tells the story of the crew of a self-propelled tank destroyer, commanded by young and inexperienced Second Lieutenant Maleshkin.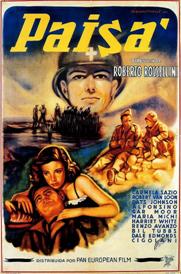 PAISAN (1946) * with switchable English subtitles *
Six vignettes follow the Allied invasion of Italy from July 1943 till Winter 1944, from Sicily in the south to Venice in the north. Communication is fragile. A woman leads an Allied patrol through a minefield; she dies protecting a G.I., but the Yanks think she killed him. A street urchin steals shoes from a G.I. who tracks him to a shanty town. A G.I. meets a woman the day Rome is liberated; in six months they meet again: he's cynical, she's a prostitute. A US nurse braves the trip across the Arno into German fire in search of a partisan she loves. Three chaplains, including a Jew, call on a monastery north in the Apennines. Allied soldiers and partisans try to escape capture in the marshes of the Po.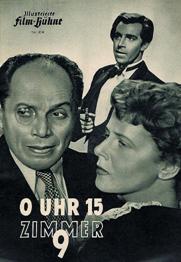 NULL UHR 15, ZIMMER 9 (1950) * with multiple switchable subtitles *
The young hotelier Leutner is running a transmitter in his fiancee Maria's room for educational reasons. By chance, he happens to learn that a band of counterfeiters are going to "remove" an inconvenient guard at 12:15 in the morning. Will Leutner manage to prevent this taking place ... and can he even trust his fiancee?
Der junge Hotelier Leutner betreibt zu Studienzwecken ein Sendegerät auf dem Hotelzimmer seiner Verlobten Maria. Zufällig erfährt er dabei das sich eine Fälscherbande um 0 Uhr 15 eines unbequemen Aufpassers entledigen will. Wird es Leutner schaffen, dies zu verhindern - und kann er seiner Verlobten überhaupt noch trauen?
.
.
.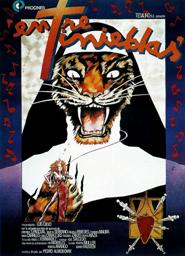 DARK HABITS (1983) * with switchable English subtitles *
In a convent in Madrid, a band of nuns called the 'Humble Redeemers' practice their particular brand of Catholicism under their motto, 'Sin Is Our Chosen Path'. Yolanda, a nightclub singer, witnesses her boyfriend die from an overdose, and with the police out to question her, she decides to take refuge with the nuns. The convent specializes in the salvation of murderesses, but their benefactor has stopped coming up with the money, and, fearful that they may have to sell the place, the nuns welcome Yolanda. Yolanda encounters an unusual religious life: a heroin-addicted lesbian Mother Superior, a soft porn writing nun, another into acid and one who wrestles tigers.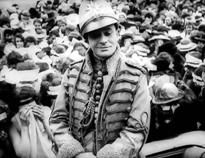 DIE BERGKATZE (1921) *with switchable English subtitles *
Set in one of Lubitsch's hallmark mythical kingdoms, Pola Negri plays the daughter of a band of thieves, who has the hots for a lieutenant she's robbed. Not that she's alone: apparently, for some reason, the guy's irresistible to almost every woman.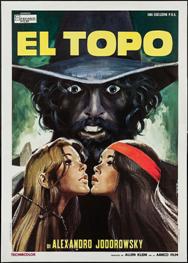 EL TOPO (1970) * with switchable English subtitles *
El Topo decides to confront warrior Masters on a trans-formative desert journey he begins with his 6 year old son, who must bury his childhood totems to become a man. El Topo (the mole) claims to be God, while dressed as a gunfighter in black, riding a horse through a spiritual, mystical landscape strewn with scenes out of an old Western movie and ancient Eastern religious symbols. Bandits slaughtered a village on his path, so El Topo avenges the massacred, then forcibly takes their leader's woman as his. El Topo's surreal way is bloody, sexual and self-reflective; a musing of his own demons, as he tries to vanquish those he encounters.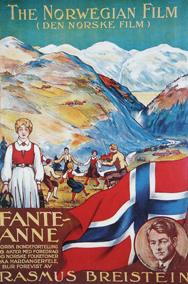 GYPSY ANNE (1920) * with English and Norwegian intertitles *
Young Anne is brought as an infant to the Storlein farm by her mother, who has been traveling and is in need of a rest. The two are turned away at the door and the mother takes her young daughter to the barn to sleep. Farmhand Jon discovers them in the morning, but the mother has not made it through the night, so young Anne is taken in and raised by the family. She is a rambunctious little girl, always getting her younger stepbrother into trouble. Finally, mother Storlein has had enough and lets slip that she never should have taken Anne in. Young Anne goes to Jon and learns the truth of her arrival at the farm. Years pass and she and her younger step-brother are now smitten. But Jon, the farmhand who found her in the barn all those years ago, is also in love with Anne. Anne will be betrayed by one and saved from a life in prison by the other and in the end will find true happiness in a new land.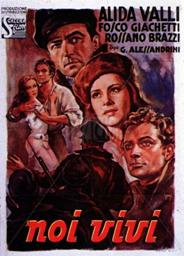 WE THE LIVING (1942) * with hard-encoded English subtitles *
1922. Kira, the daughter of a merchant now left impoverished after the Russian Revolution, moves from the Caucasus to Petersburg to study Engineering. She's put up by the Dunalev family, whose son Victor grows infatuated with her. He pleads with her to abandon her anti-Bolshevik opinions. Kira, however, meets another young man, mysterious and unknown to all. The two fall in love and are promptly denounced by Syarov, a fanatic. Kira's arrested, but the young man --- the son of a cricket admirer shot by the revolutionaries --- manages to escape. At "trial", Kira's defended by Andrei, a political commissar, who falls in love with her and works to get her released. Syerov, not content with having gotten Kira arrested, is against the girl going free and is suspicious of the whole affair between the her and the commissar. Kira is eventually set free and meets up with her former lover. The two decide to escape abroad, convinced neither has a future in the Soviet Union. Their boat, however, is intercepted and sunk. They manage to save themselves, but Leo loses his spirit and needs to spend time in a sanatorium in Crimea to regain his health. To get these treatments, Kira will turn to Andrei and prostitute herself to help her sick paramour.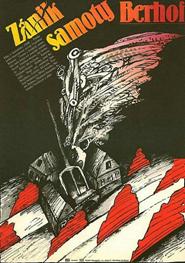 END OF THE LONELY FARM BERGHOF (1984) * with switchable English subtitles *
Based on a novel by Vladimir Korner, End of the Lonely Farm Berghof takes place just as World War II ends and the Germans who live in the Sudentenland now find themselves citizens of Czechoslovakia once more. Some of these Germans, however, are not ready to accept the new reality. Among them, a nun, who's traded in her habit for a gun; a prostitute; an alcoholic; a sick mother; a miserable teen and a few other people, who've shown up at the farm looking for a perhaps not-so-constructive way to deal with their new Czech masters. They won't have long to find a solution, for the town's mayor has decided the renegades need to be dealt with immediately.
Thank you and the best to all of you,
RAREFILMSANDMORE.COM