.
.

---

---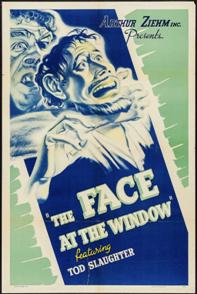 TWO FILM DVD: LAW OF THE PAMPAS (1939) + THE FACE AT THE WINDOW (1939)
LAW OF THE PAMPAS (1939):
Hoppy and his pal Lucky head to South America to look after a herd of cattle sold by Cassidy's boss to an Argentine rancher. Villain Ralph Merritt wants to get his mitts on that cattle, and he's not above hiring the scum of the earth to do his bidding. Fortunately, Hoppy, Lucky and their new Latin American buddy Don Fernando make short work of the bad guys.
THE FACE AT THE WINDOW (1939):
In Paris, in 1880, a series of murders involving a grotesque face appearing at victims' windows, is attributed to a mysterious wolfman. After being accused of being the perpetrator, bank clerk Lucien Cortier seeks to uncover the true identity of the murderer. Chevalier Lucio del Gardo seems determined to successfully prosecute Cortier for the murders.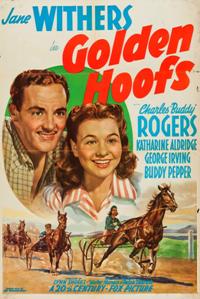 TWO FILM DVD: GOLDEN HOOFS (1941) + THE WILD MAN OF BORNEO (1941)
GOLDEN HOOFS (1941):
Having loved and trained horses since she was a little girl, Jane Drake is devastated when her dad's farm is sold to Dean MacArdle, who also intends to abandon the longtime tradition of harness racing to bring in "bangtails" to race. Dean is kind enough to sell Jane her favorite trotter, Yankee Doodle, for just $5. While she and her dad Doc Drake nurse the horse back to health, she persuades Dean to enter Doodle's old stablemate, Yankee Clipper, in the upcoming "Hiatoga Stakes," hoping to change his mind about harness racing.
THE WILD MAN OF BORNEO (1941):
In 1902, medicine show con-man Dan Thompson settles down with the daughter he hardly knows in a New York theatrical boarding house full of eccentric characters. Forced to take a job in an arcade sideshow, he tries to con daughter Mary and his fellow boarders into thinking he's on the legitimate stage.
German tourists Jasmin Münchgstettner from Rosenheim and her husband fight while driving across the desert. She storms out of the car and makes her way to an isolated truck stop, which is run by the tough-as-nails and short-tempered Brenda, whose own husband, after an argument out front, is soon to leave as well. Jasmin takes a room at the adjacent motel. Initially suspicious of the foreigner, Brenda eventually befriends Jasmin and allows her to work at the cafe. The cafe is visited by an assortment of colorful characters, including a strange ex-Hollywood set-painter and a glamorous tattoo artist.
Colonel William Hughes asks Major Paul Peterson to join a team at the Air Research and Development Command, conducting tests on a downward ejection seat for bombardiers in the new Boeing B-47 Stratojet bomber. The first tests used articulated dummies, but human test subjects are needed. The first volunteer, Captain Mike Cavallero, suffers a broken neck when his parachute opens too early. He survives the test but is hospitalized. The next subject is Lieutenant Edward Simmons, to be followed by Paul. When Mike is suddenly rushed to hospital with an appendicitis attack, Paul moves up. Worried because he has a wife and son, Paul is reluctant to go, but then finds out that Captain Nolan has been killed in a B-47 crash, and as the bombardier, he might not have been able to escape the aircraft.
.
.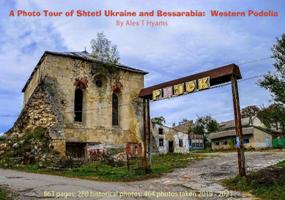 A PHOTO TOUR OF SHTETL UKRAINE AND BESSARABIA: WESTERN PODOLIA (2022)
Coffee-table photobook, comes on a DVD to read on your computer.
Book comes in three formats:
1) As a PDF file;
2) As a WORD file;
2) In a flip book, the program for which is included.
This volume consists of 863 pages, with 280 historical and 464 new photos (taken in the years 2019 - 2021). The photobook has been designed with the intent to show and inform the reader how Jewish heritage sights (and sites) in this part of Ukraine look like and what they can expect to see. Also provided are historical photos of interest, which show what Jewish life was like before the horrors of the Holocaust changed everything forever. Other sights of interest, which are not connected to Jewish history are also included. While not developed as a travel guide, those interested in visiting Ukraine will find this an invaluable resource, whether they're on a heritage tour or just want to sit at home and enjoy this glimpse into history. Especially valuable now that events in Ukraine might even result in the "new" photos becoming "obsolete". The table of contents below and the portion of the book's introduction will tell you what is covered in the E-book.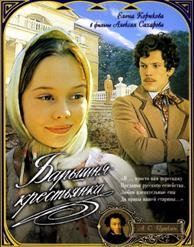 THE ARISTOCRATIC PEASANT GIRL (1995) * with switchable English subtitles *
Based on a famous short story by Pushkin, this film tells of a youthful, innocent and pure love that begins as a girlish joke. Liza is eager to get to know her young neighbor, but cannot do so as their fathers are not on speaking terms. Her response is simple and direct. With the help of her loyal servant Nastia, she dresses up as a peasant girl and goes to pick mushrooms in the nearby woods. Will her beau-to-be also embark on an exciting hunt for his own charmingly magic mushroom?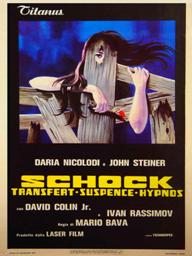 SHOCK (1977) * with multiple audio tracks and switchable English subtitles *
Dora Baldini, her husband Bruno, and her son Marco move to a huge house that belongs to her. She used to live there with Marco and her former husband, a drug addict who committed suicide. The house has stood empty since then, and Bruno, a pilot, has decided that they should move in since it is close to the airport. Soon, Marco is possessed by the ghost of his father and Dora is haunted by the house. She tells Bruno that they need to leave the house and she is afraid of her son, but he believes she's relapsing since she had a breakdown when her husband died. Why is the vengeful spirit seeking revenge?
THE SIEGE OF SYRACUSE (1960) * with switchable English subtitles *
During the Second Punic War, between 214 and 212 BCE, the Romans contemplate putting the Greek city of Syracuse to the siege. While they plan their attack, Archimedes invents a mirror, which will reflect the sun's rays and barbecue any attacker. Will his invention lead to the destruction of Rome's fleet and lots of well-cooked Italian sausage? Or will the Greek city on Sicily fall? Here's a hint: the Roman Empire comes after the glory of Greece in your children's history books.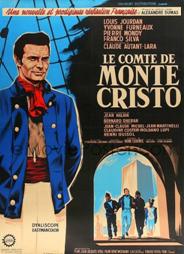 LE COMTE DE MONTE CRISTO (1961) * with hard-encoded English subtitles *
Edmond Dantes is falsely accused by those jealous of his good fortune and is sentenced to spend the rest of his life in the notorious island prison, Chateau d'If. While imprisoned, he meets the Abbe Faria, a fellow prisoner whom everyone believes to be mad. The Abbe tells Edmond of a fantastic treasure hidden away on a tiny island, that only he knows the location of. After many years in prison, the old Abbe dies, and Edmond escapes disguised as the dead body. Now free, Edmond must find the treasure the Abbe told him of, so he can use it to exact revenge on those who have wronged him.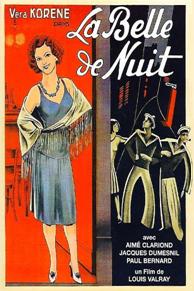 LA BELLE DE NUIT (1934) * with switchable English subtitles *
After he finds his woman is cheating on him with a war buddy, Claude happens to find her look-alike in the form of a prostitute, and plots to trick his rival by having the new woman impersonate the old.
Former burlesque producer moves into legitimate theatre and does well until he marries a socialite. After his divorce, his former top singer returns from London to help out.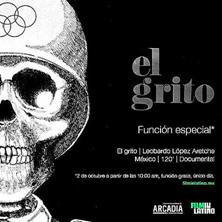 EL GRITO (1968) * with switchable English subtitles *
A market in Mexico City in the summer of 1968: a middle-aged woman, wearing a string of pearls and fine earrings, is having a loud argument with a student in boots and a miniskirt. "What in the world do those students want? They just want to stir up a fuss, that's all! I'm certain they're Communists – they must be to act like that!" "Listen, señora," the young student replies, "you're going to have to explain what you mean, because what you're saying is nonsense. What are you trying to insinuate?" Gradually, more and more people get drawn into the argument, until a large crowd has formed, vigorously debating. The original protagonists slip away. In Mexico, in 1968, the government controlled the newspapers, the radio, the television and the cinemas, so students in Mexico City, rebelling against the authorities in great numbers, had to become creative propagandists. Those studying graphic design created thousands of visually inventive posters, the aeronautical students designed balloons that would shower leaflets down on to crowds below, and students of the acting school – even middle-aged ones wearing pearls – would stage 'happenings' in public places: play-acted confrontations that encouraged people to talk about and debate the repression they were suffering under the one-party government of the Institutional Revolutionary Party, which had ruled Mexico since 1929.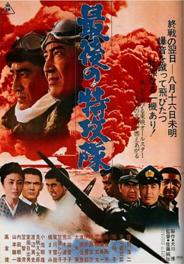 THE LAST KAMIKAZE (1970) * with switchable English subtitles *
With World War II is coming to its end and Japan nearing defeat, Japanese military leaders step up suicide attacks on Allied ships; but a Kamikaze squad leader has second thoughts about the suicide runs.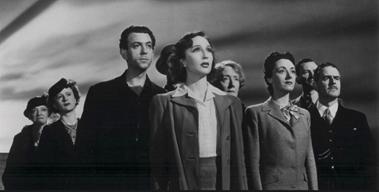 TWO FILM DVD: THEY CAME TO A CITY (1944) + THEY LIVE IN FEAR (1944)
THEY CAME TO A CITY (1944):
A tale of various people who have come to live in an "ideal" city and their hopes and reasons for doing so.
THEY LIVE IN FEAR (1944):
After witnessing the killing of a professor in concentration camp Dachau, German student Paul emigrates to the United States, where an American fellow student endangers Paul's new American existence, as well as the existence of his family who remained in Germany.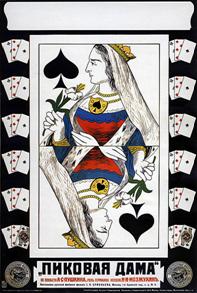 TWO FILM DVD: THE PRESIDENT (1919) + THE QUEEN OF SPADES (1916)
THE PRESIDENT (1919):
The judge in a Danish town sees his illegitimate daughter facing a trial for the murder of her newborn child and is rather sure she will be sentenced to death. She became pregnant from an aristocrat who didn't want to marry her. As expected the sentence for his daughter is death. The judge asks for a pardon.
THE QUEEN OF SPADES (1916):
While hosting a game of cards one night, Narumov tells his friends a story about his grandmother, a Countess. As a young woman, she had once incurred an enormous gambling debt, which she was able to erase by learning a secret that guaranteed she could win by playing her cards in a certain order. One of Narumov's friends, German, has never gambled, but he is intrigued by the story about the Countess and her secret. He soon becomes obsessed with learning this secret from her, and he starts by courting her young ward Lizaveta, hoping to use her to gain access to the Countess.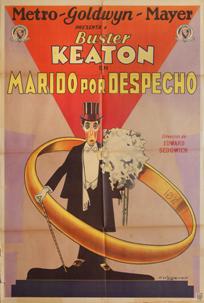 TWO FILM DVD: NEW YORK NIGHTS (1929) + SPITE MARRIAGE (1929)
NEW YORK NIGHTS (1929):
A chorus girl with marital woes is pursued by a gangster.
SPITE MARRIAGE (1929):
An unimpressive, but well-intending, man is given the chance to marry a popular actress, of whom he has been a hopeless fan. But what he doesn't realize is that he is being used to make the actress' old flame jealous.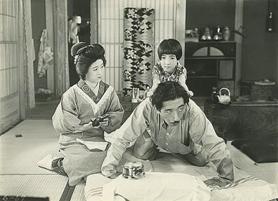 TWO FILM DVD: JAPANESE GIRLS AT THE HARBOR (1933) + MADAME AND WIFE (1931)
JAPANESE GIRLS AT THE HARBOR (1933):
The friendship of Sunako and Dora, both mixed-race teenagers attending a Catholic school in Yokohama, is at stake with the appearance of careless playboy Henry. After a short-lived affair, Henry leaves Sunako for a third girl, Yoko. In an outburst of jealousy, Sunako shoots Yoko with Henry's revolver in a church's prayer room. A few years later, Sunako, whom according to the intertitles "God hasn't forgiven", lives with unsuccessful painter Miura and works as a prostitute in a bar, while Henry and Dora are married and expecting a child.
MADAME AND WIFE (1931):
A writer struggles to finish his story against many distractions, but the jazz party next door proves to be too much.
.
.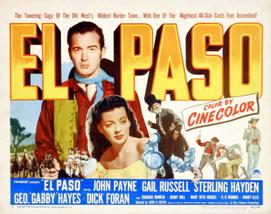 TWO FILM DVD: EL PASO (1949) + COUNTERPUNCH (1949)
EL PASO (1949):
In El Paso, lawyer and ex-Confederate captain Clay Fletcher forms a vigilante group to bring law and order to a town where the judge is a drunk, the sheriff is corrupt, and the town is run by a crooked landowner.
COUNTERPUNCH (1949):
Joe Palooka heads for South America to fight the Latin champ. Shipboard, he helps federal agents fight counterfeiters. He also spars with love interest Anne Howe.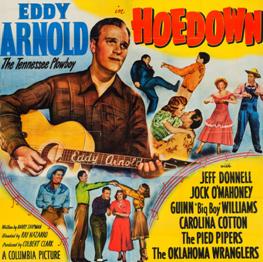 TWO FILM DVD: THE SKIPPER SURPRISED HIS WIFE (1950) + HOEDOWN (1950)
.
THE SKIPPER SURPRISED HIS WIFE (1950):
When a naval officer's wife breaks her ankle and is laid up, her husband takes over running the household by employing military regimentation and discipline, which leads to a number of amusing situations.
HOEDOWN (1950):
Cowboy movie star Stoney Rhodes has made one Western and thinks he's on a personal appearance tour paid for by the studio, but he and his film were so bad that the studio, unknown to Stoney, has cancelled his contract, and his mother has mortgaged her home to supply the funds necessary for the tour and expenses of Stoney and his agent.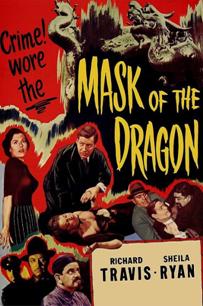 TWO FILM DVD: HELLGATE (1952) + MASK OF THE DRAGON (1951)
HELLGATE (1952):
Hellgate Prison is an aptly named facility in the desert, where the worst criminals are sent. Hanley, a veterinarian and former Civil War soldier, is falsely accused and convicted of a crime. He ends up getting sentenced to this dreaded place.
MASK OF THE DRAGON (1951):
An American army officer in Korea agrees to deliver a jade dragon statuette to an address in Los Angeles. He is murdered soon after arriving in the city and his friend, Private Detective Phil Ramsey, takes up the investigation with the assistance of his girlfriend, Ginny.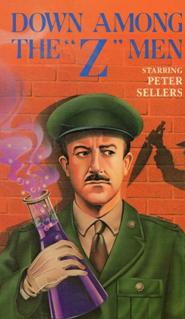 TWO FILM DVD: DOWN AMONG THE Z MEN (1952) + ESCAPE BY NIGHT (1953)
DOWN AMONG THE Z MEN (1952):
Harry Jones is a clerk in Mr Crab's general store and an amateur actor in community theatre, where he is currently playing a Scotland Yard inspector. When the absentminded Professor Osrick Pureheart leaves a secret military formula in the store, mayhem ensues as two suspicious secret agents, who have been shadowing the professor, question Harry regarding the professor, with neither of them realising that Harry now has the formula in his possession.
ESCAPE BY NIGHT (1953):
Tom Buchan is an alcoholic journalist whose once memorable work has been destroyed by his constant drunken antics that have cost him his future. Buchan boasts to his colleagues that they report news, while he makes it. He sees a chance for redemption by getting the life story of Gino Rossi, an Italian crime boss on the run. He wins Rossi's confidence by tipping him off to the police coming to arrest them (after Buchan himself tipped off the police).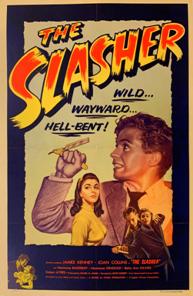 TWO FILM DVD: DESPERATE MOMENT (1953) + THE SLASHER (1953)
DESPERATE MOMENT (1953):
In the years immediately after World War II, a Dutchman is sentenced to life imprisonment for a murder committed during a robbery that he confessed to, but did not commit. After discovering that the girl he has loved since childhood is not dead, as he had been told, he escapes from prison and goes on the run through a devastated Germany in search of the witnesses who can clear him, with her help.
THE SLASHER (1953):
The life of a juvenile delinquent is threatened by his own incessant desire for trouble.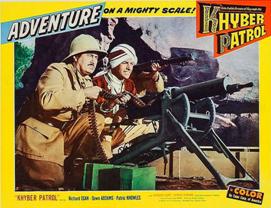 TWO FILM DVD: SINS OF JEZEBEL (1953) + KHYBER PATROL (1954)
SINS OF JEZEBEL (1953):
In 9th century BC, in the future land of Israel, the prophet Elijah advises King Ahab not to marry Jezebel, an idolatrous princess of Phoenicia. Ahab sends for Jezebel, however, and commands Jehu, his captain, to escort her caravan safely to Jezreel. Once Jehu meets Jezebel, he immediately becomes attracted to her and she confuses him for Ahab. Jezebel finally arrives at Jezreel and is greeted by Ahab who, stunned by her beauty, provides her with an individual chamber until they marry. On her wedding night, Jezebel evades Ahab and pursues Jehu, whom she seduces. Jezebel establishes the cult of Baal, her idol, and builds a temple. Jehovah, the God of the Israelites, delivers drought upon the Jews, because of the idolatry and sends his prophet Elijah to reprimand the people.
KHYBER PATROL (1954):
Captain Kyle Cameron, a Canadian serving with the 11th Lancers at Peshawar on the North-West Frontier, is reprimanded by his superiors for offending Afghan leader Ishak Khan and is forced to apologize. Cameron still suspects Khan of being in league with the Russians who are attempting to stir up trouble in the Khyber Pass region. Cameron is tricked into sending some men, including his rival for the general's daughter to their deaths. He deliberately gets himself dismissed from the service so that he can infiltrate the Khan's forces and seek revenge.
.
.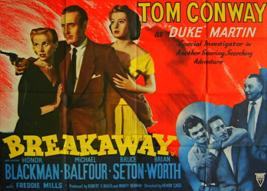 TWO FILM DVD: BREAKAWAY (1955) + THE HORNET'S NEST (1955)
.
BREAKAWAY (1955):
Suave, if a trifle elderly, private eye Duke Martin is on the trail of a secret formula and a kidnapped girl
THE HORNET'S NEXT (1955):
A jewel thief hides his latest goods in a deserted barge, but ends up in jail. Two young models then buy the barge, and with the help of two little old ladies, find the jewels and claim the reward.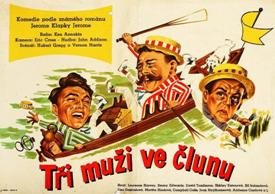 TWO FILM DVD: THREE MEN IN A BOAT (1956) + HOT CARS (1956)
THREE MEN IN A BOAT (1956):
Three Londoners take a vacation rowing down the Thames, encountering various mishaps and misadventures along the way.
HOT CARS (1956):
Nick Dunn, a used car salesman, can't close a deal with customers Karen Winter and Arthur Markel, so he is fired. A sympathetic Markel has a car lot of his own and offers a job to Nick, who quits after discovering Markel's disreputable sales methods. Nick and wife Jane have a financial dilemma when their son falls ill. Swallowing his pride, Nick asks for his job back from Markel, who promotes him to manager. But the criminal activity continues, until Nick becomes convinced that Markel has even ordered his henchman, Smiley Ward, to murder Davenport, a detective.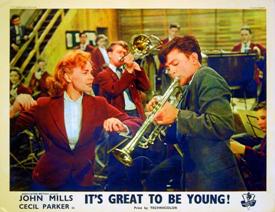 TWO FILM DVD: THE NIGHT WE DROPPED A CLANGER (1961) + IT'S GREAT TO BE YOUNG (1956)
THE NIGHT WE DROPPED A CLANGER (1961)):
When mysterious, unpiloted, midget aircraft start landing in southern England during the Second World War, secret agent Wing Commander Blenkinsop is chosen for a top-secret mission to occupied France to investigate. Meanwhile, as a diversionary tactic to deceive the Germans, his exact look-alike, Airman Atwood is reluctantly recruited to go to North Africa. However, through a farcical mixup, Blenkinsop finds himself in Africa and Atwood ends up in France.
IT'S GREAT TO BE YOUNG (1956):
Mr Dingle seeks to interest his pupils in music in order to enjoy life, while the new strict headmaster, Mr Frome, believes Dingle is ruining the children's traditional education. Mr Dingle's pupils come up with a way to raise money by playing to crowds in the street and persuade him to help them. When this fails, they decide to jazz it up and bring in some younger kids to help. This initiative is a success and, with the help of one of the pupil's parents, they are able to buy new musical instruments. The total cost, £200, is to be paid in instalments of £2.10s per week which Dingle personally signs for. However, when Mr Dingle ends up on the front page of the local newspaper, the headmaster locks the instruments up.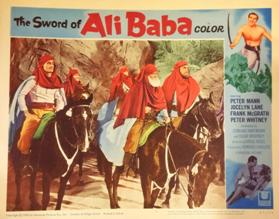 TWO FILM DVD: GO WITH GOD GRINGO (1966) + THE SWORD OF ALI BABA (1965)
GO WITH GOD GRINGO (1966):
The Cris brothers kill Gringo's brother and frame him and his friend for murder. While in prison, the bandits, who are the real killers, escape and take Carmen as a hostage. Many adventures follow while Gringo proves his innocence and frees Carmen.
THE SWORD OF ALI BABA (1965):
When the Mongols attack Baghdad in 1258, the Caliph escapes and heads to Basra with his young son, Ali. The Mongols catch the Caliph and he is killed, but his son evades capture. In the desert, Ali finds the hideout of the only resistance force, the forty thieves, and he joins them and grows up as one of them. Meanwhile his betrothed, the fair daughter of Prince Kasim, is taken to Baghdad by her father to be married to the Mongol leader, Hulago Khan.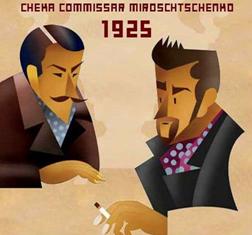 TSEKA KOMISSAR MIROSTSENKO (1925) * with switchable English subtitles *
Soviet Russia, the 1920s. A group of Estonians, including Agnes and her mother, engineer Karl Raudsepp and his fiancee Erna, are waiting for permission to return to Estonia. Love, however, doesn't take into account people's plans, poor conditions, nor the general atmosphere of violence. The mutual feelings between Karl and Agnes make Erna so jealous that she will make a false complaint about Agnes to the Cheka. Agnes's beauty hypnotizes both Tchekist Commissar Miroschtschenko and secret agent Hevelyn — both of them make up their minds that they must win the girl's heart.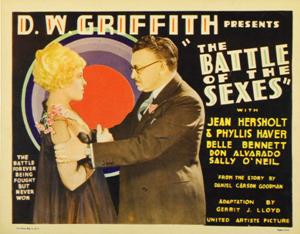 THE BATTLE OF THE SEXES (1928) * with switchable Spanish subtitles *
Gum-chewing, frizzy-haired, gold-digger Marie Skinner cooks up a scheme with her lover Babe Winsor, a jazz hound, to fleece the portly, middle-aged real estate tycoon, William Judson. Marie moves into Judson's apartment building and contrives to meet and seduce him, plying him with compliments, music, swoons, décolletage, and batted eyes. When his loyal wife (and their two children) see him out catting with Marie at a night club, mom's devastated and confronts him. He moves out. Babe wants Marie to sell Judson worthless bonds. Will mom commit suicide? Will sis shoot the floozy? Will pops figure out he's being a fool?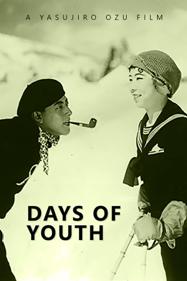 DAYS OF YOUTH (1929) * with switchable English subtitles *
College students are off to a resort and some skiing once examinations are over. One is coy and reserved and is the studious type. The other is more of a gigolo wanna-be and fancies himself a ladies' man. They may be friends, but they are also rivals, as they are both after the same gal. Who will win her over and make her his?
In Ireland, an IRA man betrays a killer to the police, thinking he's his mistress' lover.
Anny Brabcová is Sabine Veldenová's maid. She would very much like to get the main role in the new musical "The Pink Letter", in which Veldenová plays. Anna's brother, the easy-going postman Jarda Brabec gets the lyrics to the most famous song of the whole musical "The Pink Letter" from his sister and decides that Anna will sing it at the postal academy right in front of the Minister of Posts, where she will reap great success. Later, when the spoiled star Veldenová ends her role in the musical, the director of the theater Bernhard, with whom Anny is in love, has no choice but to announce an audition for the role.
Anny Brabcová ist das Dienstmädchen von Sabine Veldenova. Sie würde sehr gerne die Hauptrolle im neuen Musical "The Pink Letter" bekommen, in dem Veldenová spielt. Annas Bruder, der gelassene Postbote Jarda Brabec, bekommt von seiner Schwester den Text zum berühmtesten Lied des gesamten Musicals "The Pink Letter" und beschließt, dass Anna ihn direkt vor der Postakademie singen wird, wo sie große Erfolge ernten wird. Später, als der verwöhnte Star Veldenová ihre Rolle im Musical beendet, bleibt dem Theaterdirektor Bernhard, in den Anny verliebt ist, keine andere Wahl, als anstelle von Sabine ein Vorsprechen für die Rolle anzukündigen.
Gisela Kron, called Gilgi, is a completely normal girl of today who leads a well-defined, dutiful, middle-class life. Her parents run a small souvenir shop across from Cologne Cathedral, and she works in the office. On her 21st birthday, she receives a large sum of money that was invested for her twenty years ago by a woman who was completely unknown to her. She learns that she was the misstep of this wealthy lady who gave her to the childless Krons as an adopted child.
Gisela Kron, genannt Gilgi, ist ein ganz normales Mädchen von heute, das ein festumrissenes, pflichtbewusstes, bürgerliches Leben führt. Ihre Eltern betreiben gegenüber dem Kölner Dom ein kleines Andenkengeschäft, sie arbeitet im Büro. An ihrem 21. Geburtstag erhält sie einen größeren Geldbetrag, der vor zwanzig Jahren von einer ihr völlig unbekannten Frau für sie angelegt wurde. Sie erfährt, dass sie der Fehltritt dieser wohlhabenden Dame war, die sie den kinderlosen Krons als Adoptionskind gegeben hat.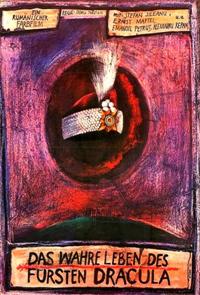 VLAD TEPES (1979) * with switchable English subtitles * IMPROVED PICTURE
Filmed in Communist-ruled Romania, this is another suspiciously nationalistic film about the exploits of Vlad Tepes, aka the Impaler, who attempted to rid Wallachia of the Turks (and his other enemies) and thought that sticking people on shishkabobs was a good idea. Uh .. yeah. Far be it from me to judge the man and his methods. I CAN tell you that the film spares none of the gory details and is actually fairly, historically accurate.
.
.
.
.
.
Thank you and the best to all of you,
RAREFILMSANDMORE.COM