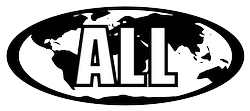 Our DVDs are "all regions"
and will play in any DVD player
Product reviews for
Existing reviews
der verlorene sohn
,
3/15/2016 3:58 PM
ONE OF LUIS TRENKERS BEST FILMS.... PARTIALLY SHOT IN NYC DURING THE GREAT DEPRESSION.....THE CONTRAST BEWEEN CITY LIFE VS COUNTRY LIVING IS MADE ABUNDENTLY CLEAR ! THE GRASS MAY LOOK GREENER SOMETIMES ON SOMEONE ELSES TURF BUT BUT LOOK OUT.....IT AINT NECESSARILY SO AS THIS WONDERFUL FILM SO CLEARLY DEMONSTRATES.... GREAT CAMERA WORK THROUGHOUT THE MOUNTAIN/CITY SEQUENCES.... ....... A WINNER IN EVERY DEPARTMENT!!!!!