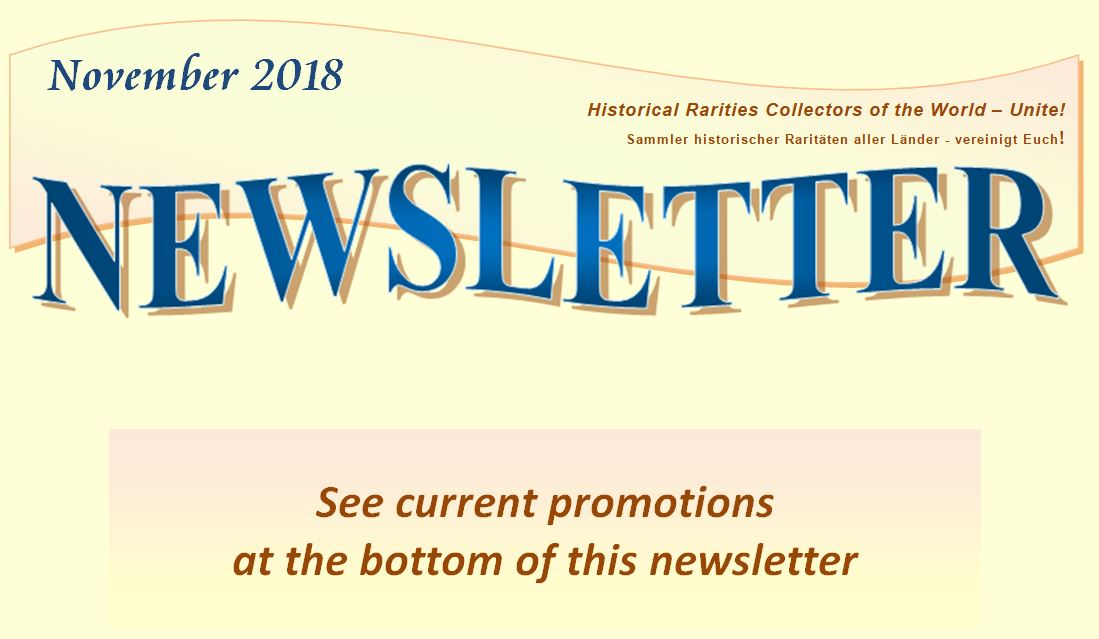 ROSEN FUR DEN STAATSANWALT (1959)
April 1945. Because he stole two boxes of chocolate, the soldier Rudi is sentenced to death by the court-martial judge Dr. Schramm. Rudi manages to escape from the firing squad at the last minute due to an air force attack, and since the end of the war has been making a meager living as a street peddler. Years later, Dr. Schramm is now a respected public prosecutor. By chance, he runs into Rudi one day on the street. Afraid that Rudi will blow the whistle on him, Dr. Schramm wants to scare him out of town. He has Rudi arrested and bullied by the police. Desperate, Rudi again steals two boxes of chocolate from a store, hoping his old case will be reopened and Dr. Schramm's past brought to light. But Dr. Schramm has Rudi's death sentence removed from his file. During the trial, Schramm defends Rudi as he was his lawyer and not the prosecutor and suspicion rises. Finally his tongue slips and, without fully realizing what he is saying, demands that Rudi be sentenced to death. The trial is stopped, Schramm now only tries to get away and Rudi leaves town to finally start a new life.
Reporter Michael Denis, along with his trusty dog, stumbles onto a murder case just before he's set to leave for vacation. A business owner is pronounced missing, and a man with an umbrella is thought to be a suspect. While looking into the case, Denis receives a menacing note and also meets a bored society woman, Patricia Herrick, who wants to assist him. After Denis gets another threatening letter, he attempts to set a trap for the mysterious killer.
THE LION OF ESTRELA (1947) * with switchable English subtitles *
Anastácio lives in Lisbon and is a fanatical sports fan of the city's football teams. When the team travels to Porto for a playoff, he follows with the family, staying in the house of his friend, Mr. Barata, and pretends to be rich.
VOYAGE WITHOUT HOPE (1943) * with switchable English and Spanish subtitles *
Pierre Gohelle is a hardened criminal on the run from the police who plans to escape to another country with the help of his mistress, Marie-Ange. On the way to the seaport, he runs into a young banker, Alain Ginestier, who boasts that he is heading off to South America with 300 thousand Francs in his wallet. It so happens that Gohelle is in great need of money. With the police roaming the harbor, he will need quite a few banknotes to bribe the crew of the cargo vessel he intends to escape in.To that end, he enlists Marie-Ange's in divesting Ginestier of his well-endowed wallet. The banker is easily seduced by the hoodlum's fascinating mistress, but the latter has a change of heart and refuses to go ahead with the theft.
Gohelle vient de s'évader de prison et arrive à gagner un port où un cargo doit le mener au loin. Le capitaine l'avertit que son équipage exige en échange la forte somme. Gohelle demande alors à sa maîtresse Marie-Ange de circonvenir Alain, jeune homme d'apparence fortunée, rencontré dans le train. La franchise, la fraîcheur d'Alain séduisent Marie-Ange, affreusement déçue d'apprendre ensuite que le garçon a volé l'argent qu'il possède. Elle le convainc de restituer son vol et veut quitter la France avec lui. Gohelle devine ses projets et après avoir liquidé le capitaine du cargo, abat la jeune femme sur le quai de la gare et tombe entre les mains des policiers.
When his marriage proposal is rejected by his sweetheart, retired naval commander Stevenson goes on a bender and drives his car wildly along a country road. No, he doesn't hit anyone, but he does plow his way right into a gang of weapons smugglers. Fearing that he'll blow the whistle on them, the crooks knock out Stevenson and arrange the evidence so as to convince him that he suffered his cranial blow in an auto accident. Released from hospital, Stevenson heads to a cabaret, where he makes the acquaintance of dancer Molly Gordon, who turns out to be the sister of one of the smugglers. Falling in love with Molly, Stevenson must wrestle with his conscience when afforded the opportunity to turn the crooks over to the authorities.
Phillip Browning, convinced that the mysterious deaths of ten of his colleagues is the result of a mummy's curse, hopes to avoid the fate of the others by returning King Pharatime's treasures to his tomb. Ditch diggers Stanley Wright and Aloysius C. Whittaker answer a newspaper advertisement to join Browning's Egyptian expedition. Whittaker presents himself (unconvincingly) as an Egyptian expert, and Wright—who is immediately attracted to Browning's daughter Mary —makes a poor impression because he suffers spells of forgetfulness that can be cured only by taking a nap. Browning hires them anyway. On board the ship to Egypt the next day the boys meet Sterling, who is part of the expedition. Catfish, a stowaway, is invited to join the group after he mentions that he is from Cairo—although Whittaker and Wright later discover that he is from Cairo, Illinois. After the group arrives at their hotel, Sterling disappears mysteriously and a threatening note is found.
FLOWER AND SNAKE (1974) * with switchable English subtitles *
Elderly Senzô Tôyama orders his employee, Makoto Katagiri, to kidnap and train his wife Shizuko to break her pride, so that she will submit to his desires.
THE HOUSE UNDER THE ROCKS (1958) * with switchable English subtitles *
Having returned home from the Eastern Front, a soldier and his new wife move into the home of the sister of his first wife, now deceased. Unfortunately, it doesn't take long before his wife starts making trouble for the young couple who took them in, leaving the soldier with a difficult choice.
UNGEN (1938) * with switchable English subtitles *
Milja and Julius are a happy couple working at the factory, and everything is good until Petrina shows up at the arena. Julius is bewitched by the girl, who gets him to drink and steal. Milja is soon left alone with the shame - and a bastard child. The child is placed with Honse-Lovisa while Milja is at the factory, but a doctor casts his eyes on Milja's young. He's looking for children to adopt to rich west-side people. In her desperation, Milja gives away the dearest thing she owns, for the kid to have better conditions than she manages to give him. It is Honse-Lovisa that convinces her that the material benefits can never compensate for real love and care.
SOLANGE LEBEN IN MIR IST (1965) * with hard-encoded English subtitles *
In 1914, Germany is arming itself for war. Karl Liebknecht, left-wing revolutionary Social Democrat, workers' leader and a virulent antimilitarist, is one among 110 SPD members of Parliament who vote against approving war loans. From then on, he is considered un-German and a traitor to the fatherland, and his own party's leadership turns against him. Despite threats, Liebknecht speaks up against the war and writes the manifesto "The Main Enemy Is at Home." Even when he is arrested and charged with treason, he does not surrender.
Episoden aus dem Leben Karl Liebknechts in den Jahren 1914 -1916. Als einziger von 110 SPD-Abgeordneten stimmt er im Reichstag gegen die Kriegsanleihen, wird von seiner Parteiführung, die sich der chauvinistischen Politik der Regierung angeschlossen hat, fallengelassen. Verleumdungen, Morddrohungen, Arbeitsverbot hindern ihn nicht, überall - bei den Arbeitern und vor allem der Jugend - gegen den Krieg aufzutreten. Während er zum Kriegsdienst gezwungen wird und seine Aufklärungsarbeit an der Front in Frankreich fortführt, ist seine Familie in Berlin Repressalien ausgesetzt. Von der Front zurückgekehrt, tritt er illegal bei einer Großkundgebung zur Vorbereitung des 1. Mai in Jena auf und am Kampftag der Arbeiterklasse selbst in Berlin. Er wird verhaftet und des Landesverrats angeklagt. Aber auch vor Gericht gibt er seine Überzeugung nicht auf und klagt die Ankläger als Feinde des Volkes an.
RUMPELSTILTSKIN AND THE GOLDEN SECRET (1960) * with switchable English/German subs *
Once upon a time, there was a lazy miller, who spent all his time drinking wine and telling lies. When the king's treasurer demands payment of taxes, the miller lies that his daughter Marie can spin straw into gold. The father and daughter are told to report to the palace, where Marie is locked into a tower room full of straw. She is to spin all the straw into gold by the next morning. Of course she does not know how to spin straw into gold, as she tries to explain, and, once left alone, begins to cry. At that moment a little man appears, who says he will spin the straw if Marie gives him something of value. She agrees, gives him her necklace, and he fulfills his part of the bargain. The next morning, the king finds the gold and is delighted. The greedy treasurer makes Marie spin again. Marie must spin three times, and each time the little man comes to the rescue. On the third day, however, she has nothing left to give him, and promises him her first-born child. The little man spins ...
Die Prahlsucht des Müllers Kunz bringt dessen Tochter Marie als Gefangene in das Schloß. Kunz hatte behauptet, sie könne Stroh zu Gold spinnen, und so soll sie nun die leeren Kassen des Königs füllen. Der verzweifelten Marie erscheint plötzlich ein Männchen und spinnt das ganze Stroh zu Gold. Diese Hilfe aber hat ihren Preis: Das Männchen verlangt das erste Kind von ihr. Nach einem Jahr, Marie ist inzwischen die Frau des Königs, kommt ihr Kind zur Welt. Das Männchen will nun seine Belohnung. Die erschrockene Marie fleht das Männchen an, ihr das Kind zu lassen. Dieses zeigt Großmut und ist unter der Bedingung, daß Marie seinen Namen errät, zum Verzicht bereit. Mit Hilfe des Müllerburschen Hans kommt es zum glücklichen Ende.
DER ROSENKAVALIER (1925) * with switchable English & hard-encoded French subtitles *
While her husband is becoming famous fighting a war, the Marshal of Werdenberg's wife consoles herself in the arms of her young cousin, Octavian. On the request of another greedy cousin, Baron Ox, she agrees to find a cavalier to present an engagement rose to a rich woman, Sophie. The baron is taken with her and the Marschallin proposes that Octavian be his "Rosenkavalier". Little does the Marschallin realize that Octavian will fall head over heels with the rose's recipient on first sight!
Während ihr Mann sich im Krieg als Feldherr bewährt, pflegt die Feldmarschallin Fürstin Werdenberg ein amouröses Verhältnis mit dem juvenilen Octavian. Um ihrem unattraktiven Vetter Baron Ochs von Lerchenberg in seinen Liebesnöten behilflich zu sein, führt sie ihm die junge Sophie als Braut zu. Octavian soll als Rosenkavalier fungieren und der Braut eine silberne Rose als Zeichen der anstehenden Vermählung überreichen. Octavian und Sophie verlieben sich jedoch ineinander, was zu ungeahnten Verwicklungen führt.
STRANGERS IN THE HOUSE (1942) * with switchable English subtitles *
Hector Loursat, attorney at law, lives with his daughter Nicole in a vast and shabby mansion in this provincial town. They dont talk to each other much, somehow holding the other one responsible for the situation: Hector Loursat used to be one of the great attorneys until his wife left him for another man eighteen years ago. He has been drinking ever since, and given up living altogether, intoxicated every night. Hector did not care much about his daughter, who was brought up by Fine, the old woman servant in the house. One night, gunshots are heard upstairs in the house and Hector spots a shadow running away. Hector goes upstairs with Nicole and finds a dead man lying on an old bed in the attic. The police arrives and investigates. Hector soon finds out his daughter has a kind of secret life with a band of young idle bourgeois from the town: they have regular meetings in the attic. The police soon finds out the dead man is called Gros Louis, with a criminal record. Nicole and her friends are being interrogated by the police. But how is Gros Louis linked to the group? They find out the band of young idle bourgeois have set up in between them a sort of pact, a theft competition which started by stealing a ballpoint or a lighter, and was amplified by boredom up to grand theft auto. They turned delinquants by ennui. The police also finds out that one of them, Emile, is Nicole's boyfriend. Did he kill Gros Louis by jealousy? Emile is suspected, and arrested. In jail, Emile asks Hector Loursat to be his attorney. Hector, scenting a miscarriage of justice, accepts to be his defense attorney.
Loursat, avocat, vit avec sa fille Nicole dans une sinistre et vaste demeure bourgeoise. Abandonne depuis pres de vingt ans par sa femme, le brillant avocat a sombre dans l'acoolisme et ses rapports avec sa fille sont pour ainsi dire inexistants. Or, un jour le cadavre d'un inconu est decouvert dans la demeure de Loursat. Nicole, qui frequente une bande de jeunes gens qui trompent l'ennui en derobant des voitures et autres objets est tout de suite soupconnee. Une parfaite adaptation de Simenon. Le film fut interdit a la Liberation.
Werner Remail, the director of a large firm, receives a rather dramatic phone call from his lover Ingrid: their baby's been murdered! When Rameil arrives at Ingrid's appartment, he finds that both his girlfriend and their physician, Dr. Heinz, have been arrested. Mr. Rameil, a man of great influence, does nothing to help his girlfriend; that's because he wants neither his reputation to suffer, nor his wife to know he has an extended family on the side. Although letters in her apartment indicate, that Ingrid has an unknown lover, she remains nevertheless the top suspect in the crime. Now a race against time faces both the mother and her public defender, Dr. Fox, who must bring the truth out before the unthinkable happens.
Werner Rameil, Direktor eines großen Firma, erhält einen dramatischen Anruf von seiner Geliebten Ingrid: Ihr gemeinsames Baby wurde ermordet! Als Rameil in Ingrids Wohnung eintrifft, hat man die junge Frau sowie den Arzt Dr. Heinz bereits als Tatverdächtige verhaftet. Doch der einflussreiche Rameil unternimmt nichts, um seiner Freundin zu helfen – er fürchtet um seinen Ruf und seine Ehe. Obwohl Briefe in ihrer Wohnung darauf hindeuten, dass Ingrid einen unbekannten Geliebten hat, bleibt sie die Hauptverdächtige. Für den Pflichtverteidiger Dr. Fox beginnt ein Wettlauf gegen die Zeit, um vor Beginn des Gerichtsverfahrens Licht in die Affäre zu bringen.
TIME STOOD STILL (1959) * with switchable English subtitles *
Two middle-aged men work as caretakers on an isolated dam construction site high in the snow-capped Italian Alps. When one of them leaves for the valley to spend Christmas vacation with his family he is temporarily replaced with an adolescent boy. The other man is both annoyed and intrigued by the boy and his habits: he listens to loud music, sleeps too long in the mornings and doesn't drink any alcohol. They barely speak to one another in the first couple of days. But when an avalanche cuts their small hut from electricity they slowly start growing more fond of each other.
LEBENSZEICHEN (1968) * with switchable English subtitles *
A wounded German paratrooper named Stroszek is sent to the quiet island of Kos with his wife Nora, a Greek nurse, and two other soldiers recovering from minor wounds. Billeted in a decaying fortress, they guard a munitions depot. There's little to do: Becker, a classicist, translates inscriptions on ancient tablets found in the fortress; Meinhart devises traps for cockroaches; Nora helps Stroszek make fireworks using gunpowder from grenades in the depot. Slowly, in the heat and torpor, Stroszek goes mad, drives the others from the fortress, and threatens the city with blowing up the depot. With care, the German command must figure out how to get him down.
Ende des Zweiten Weltkriegs auf der griechischen Insel Kos: Der verwundete Soldat Stroszek soll mit Kameraden ein Munitionsdepot bewachen. Die Sinnlosigkeit der Aufgabe, die sengende Sonne, die unerträgliche Hitze bringen ihn um den Verstand, er beginnt zu halluzinieren. Weder seine Freunde noch seine griechische Frau können ihn vor dem Wahnsinn retten. Einer von Werner Herzogs frühen Filmen, rätselhaft und phantastisch. Werner Herzog kommt aus den deutschen Wäldern. Dort, wo im Dunkeln die blaue Blume blüht, wo es Abgründe gibt, in die noch kein Lichtstrahl fiel, wo noch keine Forstverwaltung Schneisen ins Dickicht schlug, kommt er her, ein Feind der kalten Rationalität und des technisch-zweckgebundenen Verstands unserer Zeit, ein Prophet mystischer Kräfte, ein vom Teufel besessener Gottsucher, ein Abenteurer, bescheiden und größenwahnsinnig, gutherzig und grausam. Trotz seiner Jugend, trotz seines internationalen Ansehens hat er etwas zutiefst Deutsches, etwas Waldschrathaftes, und es ist leicht, darüber zu lachen, leicht auch, ihn reaktionärer Neigungen zu überführen, aber Herzogs Filme, von Lebenszeichen bis zu Herz aus Glas (1976), enthalten etwas vom deutschen Wald, der in jedem von uns ist; sie weinen Tränen, die manch einer gern weinte, wenn er nur dürfte, träumen Alpträume, die am Morgen längst vergessen sind, bebildern Sehnsüchte, die wir längst ad acta gelegt zu haben glauben.
DER GEIGENMACHER VON MITTENWALD (1950)
The love for the same woman, Afra, the daughter of a poor seamstress, severely tests the friendship between the violin maker Vitus Brandner and Benedikt Oberbucher. Afra feels torn between the two men, but, in the end, chooses the violin maker. But when he is fatally injured trying to rescue someone in the mountains, he gives her to his old friend (thanks for asking your wife!).
Die Liebe zu derselben Frau, der Tochter einer armen Schneiderin, stellt die Freundschaft zwischen dem bekannten Geigenbauer Vitus Brandner und seinem Gesellen Benedikt Oberbucher auf eine schwere Probe. Afra fühlt sich zwischen den beiden Männern hin- und hergerissen, entscheidet sich letztendlich für den Meister. Als dieser jedoch bei einer dramatischen Rettungsaktion in den Bergen verunglückt, vertraut er sterbend seine Frau dem alten Freund an.
DER HAUPTMANN UND SEIN HELD (1955)
Satire about a civilian who, in the last year of the Second World War, volunteers to join the Army. Good intentions count for naught, however, when his bad performance and lack of effort lead to abuse from both his superiors and fellow soldiers. All this changes, when he falsifies a document certifying him as the recipient of the Iron Cross. From that point newly respected, he is soon promoted ... a promotion, which doesn't come without consequences. It soon develops, that the "hero" is incapable of carrying out the duties of his new rank. He refuses to follow an order and is placed before a court martial.
Satire über einen Zivilisten, der sich im letzten Jahr des Zweiten Weltkriegs freiwillig zum Militärdienst meldet. Dort wird er jedoch aufgrund schlechter Leistungen von seiner Truppe und dem Vorgesetzten missachtet. Dies ändert sich, als er eine Urkunde fälscht, die ihn daraufhin als Träger eines Eisernen Kreuzes ausweist. Von nun an respektiert, wird er bald schon befördert. Eine Beförderung, die nicht ohne Konsequenzen bleibt, ist der "Held" doch wenig geeignet für den neuen Posten. Er widersetzt sich einem Befehl und wird vor das Kriegsgericht gestellt.
DERSU UZALA (1975) * with switchable English, German & Spanish subs / Russian & English audio * * IMPROVED VIDEO *
Set in the Asian forests of Imperial Russia around the turn of the century, Dersu Uzala tells of the relationship between a military mapping expedition and an old Tungus trapper who acts as its guide. The soldiers sit in the winter forest at night, uncomfortable and scared. There is a rustle in the bushes and, mastering the temptation to flee, they grab the intruder. He is Dersu, a short, stocky, aging tribesman. He sits by the fire with them and when a log crackles he speaks sharply to it. "Fire is a man," he tells them. "Water is a man, too." The captain, a sensitive intermediary between the brutal confidence of the soldier-surveyors and the mystical trapper, hires him as guide. In a series of episodes, we see Dersu, through the captain's eyes, reveal his total communication with the world he lives in. Seeing footprints, he knows that men have been by two days before and that they are Chinese. Seeing trees with the bark off, he predicts that they will find shelter; and they do. When the party is about to leave the shelter, he insists on repairing the roof first: for anyone else who may come along. In one of the more memorable scenes, Dersu and the captain go out to chart a frozen lake. Kurosawa films the cold as it has rarely, if ever, been filmed. It is a visible, red-eyed enemy; visibly terrifying. The two are lost and Dersu, seeing death, is in total fear. The captain has his civilized schooling to constrain him; he also has a compass. But when the compass ends up failing, then what?
DER PRINZ VON ARKADIEN (1932) * with switchable English subtitles * * IMPROVED VIDEO *
Willi Forst ably essays the title role in the frothy musical Der Prinz von Arkadien. Preferring to write songs and dally with the local damsels rather than concentrate on matters of state, young prince Forst is ordered to leave Arcadien and go into brief exile. This suits him fine, as he never cared for the responsibilities of his office anyway. Upon taking up residence in a tiny European village, Forst falls in love with actress Lianne Haid, who does not recognize him. Unbeknownst to Forst, Haid was also exiled from Arcadien for singing a song unfavorable to the "playboy prince." Returning to her homeland, she intends to humiliate the prince in public but changes her mind when she discovers Forst's true identity. And that's only half the plotline!
Der Prinz von Arkadien wird zur Abdankung als Thronfolger genötigt. Auf der Autofahrt in sein sonniges Exil muss er seine Hupe austauschen. Als er sie dreimal hintereinander ausprobiert, fällt dem Prinzen aus einem Haus ein Bund Schlüssel vor die Füße. Er blickt nach oben und sieht eine junge Frau rasch ein Fenster schließen und die Vorhänge zuziehen. Der Prinz geht auf das nicht für ihn bestimmte Hupensignal und damit auf eine Liebesnacht mit der schönen Unbekannten ein. Tags darauf entdeckt er, den seine Exfürstin-Tante mit der Infantin verheiraten will, das Inkognito seiner Braut für eine Nacht: Es ist die Schauspielerin Mary Mirana, die einst wegen eines Spottliedes auf ihn das Reich verlassen musste. Obwohl er Mirana versprochen hat, sie in der Öffentlichkeit nicht zu kennen, geht sie ihm nicht aus dem Sinn.
NUR EIN KOMODIANT (1935) * IMPROVED VIDEO QUALITY *
The young countess Beate von Dörnberg is travelling to Schönburg to the court of Duke Karl Theodor to take up residence as a lady in waiting. During an interruption in the journey while the coach is being repaired, she gets to know two actors. The younger one is rather importunate, but the older one, Florian Reuther, tells her about the art of acting. The conversation is interrupted by the resumption of the journey, and the countess hopes to meet Reuther again. Duke Theodor, to whose court she is travelling, is known to take no interest in the government of his state, and to leave all state business to Minister von Creven, who oppresses and exploits the people. After Countess Beatrice arrives at court, she is assigned as lady in waiting to the Countess von Röderau. At an evening party, she attracts the attention of the Duke, who makes her an offer of marriage. Beate thus becomes his wife. Florian Reuther's troupe of travelling players arrives in Schönburg. During a discussion about the performance with Duke Karl Theodor, an attempt is made to press the young actor Peter Tamm into service in the army for the colonial wars of the Generalstaaten for which Minister von Creven has hired out Karl Theodor's army. Tamm attempts to escape, but in the process, falls from the flies onto the stage and is killed. Next day the Minister orders Florian to perform a certain piece. Florian is obliged to decline, as his principal actor is dead, for which he blames the Minister. This angers Von Creven, who strikes him in the face. Florian gets his own back at a masked ball, where he hits von Creven across the face with a riding crop . After this he is in danger, and is hidden by Beate, who has recognized him. The climax of the film is the release by the people of the comedian Melchior, who had been put under arrest. Creven thereupon has the people rounded up and demands that they surrender whoever is responsible. When this does not happen, Creven orders his captain to shoot into the crowd. The Duke wants to prevent this, but cannot get through. But the captain refuses the order in any case. Florian hears the ensuing argument and decides to intervene, dressed as the Duke, of whom he is an exact double, to order the crowd to disperse. In the role of the Duke, he also orders the arrest of the Minister, who pulls out a pistol and shoots him. Florian makes it back to the chambers of Beate, in whose arms he dies. The real Duke is shocked into awareness by these events and resolves that Florian's sacrifice shall not be in vain. He promises to take the affairs of his state seriously from now on, in which Beate will support him.
Deutschland zur Zeit des Rokoko: Die junge, hübsche Beate von Dörnberg ist in ihrer Kutsche unterwegs an den Hof des Herzogs Friedrich Theodor. Während der Fahrt schließen sich ihr zwei unbekannte, sehr galante Herren an, die, wie sich später herausstellt, Wanderschauspieler sind. Kaum ist Beate am Hofe Friedrich Theodors angekommen, muss sie erkennen, dass der Fürst das Regieren völlig seinem Staatsminister von Creven überlässt. Gemeinsam beuten sie das Volk gnadenlos aus, um des Fürsten Launen und Extravaganzen zu finanzieren. Als von Creven einen der Schauspieler des Wandertheaters in die höfische Armee zwingen will, nimmt das Unheil seinen Lauf. Der Schauspieler begeht Selbstmord, worauf Florian Reuther, der Leiter der Truppe, von Creven öffentlich für den Tod des Mannes verantwortlich macht. Es kommt zu einer Auseinandersetzung, an deren Ende Florian die Flucht ergreifen muss. Als auch einem weiteren gesuchten Schauspieler die Flucht gelingt und niemand aus der Bevölkerung bereit ist, die Fluchthelfer zu verraten, stellt von Creven ein Ultimatum: Entweder alle Gesuchten werden ausgeliefert oder er lässt das Feuer auf die Bevölkerung eröffnen.
DIE FREUDLOSE GASSE (1925) * with switchable English subtitles *
In 1921, in the poverty-stricken part of an Austrian town, a street called Melchiorgasse is inhabited by impoverished gentry and blue-collar workers. There are only two wealthy people: the butcher Josef Geiringer and his wife. Mrs. Greifer runs a fashion boutique and a nightclub patronized by the wealthier class of Vienna. Annexed to the nightclub is "Merkl" hotel, a by-the-hour establishment, in which the women of the nightclub prostitute themselves in order to pay back their debts to Frau Greifer. The film follows the plights of two women from the same neighborhood in their attempts to pull themselves out of the rubble of postwar hyperinflation: Marie, who lives in abject poverty, succumbs to the lure of prostitution. Grete, from a struggling family used to better circumstances, takes the higher road. At the end of the film, a sick and impoverished Else kills the butcher because he won't give her any meat and the poor in the neighborhood, hearing the sounds from the nightclub, begin a stone-throwing revolt against the rich. In the ruckus, the building goes up in flames, killing a pair of beggars. In the end, only Grete seems to have any hope of someday rising out of Melchiorgasse, because of her relationship with an American Red Cross officer.
FRAUEN SIND DOCH BESSERE DIPLOMATEN (1941)
Mr. Lambert is the director of the traditional Homburg gaming casino ... and will probably soon be unemployed! For the Frankfurt National Assembly has decreed that gaming houses should be closed. In order to convince the politicians otherwise, Lambert sends his hot niece, the dancer Marie-Luise, to Frankfurt. But on her way there, she falls into the arms of the soldiers, who have been sent to stop the gaming operation in Homburg. Marie-Luise is taken prison and promptly falls in love with the commander, Captain von Karstein.
Herr Lambert ist Direktor des traditionsreichen Homburger Spielkasinos – und wohl schon bald arbeitslos! Denn auf Beschluss der Frankfurter Nationalversammlung soll der Spielbetrieb geschlossen werden. Um die Politiker umzustimmen, schickt Lambert seine reizende Nichte, die Tänzerin Marie-Luise, nach Frankfurt. Unterwegs läuft sie jedoch der Truppe in die Arme, die entsandt wurde, um den Spielbetrieb in Homburg zu unterbinden. Marie-Luise wird gefangen genommen, verliebt sich aber in den Befehlshaber Rittmeister von Karstein.
Joseph Brandlmeier is a true "Munich Original". He's a drayman with a handsome figure, not too young and often a little grumpy. He's not married but he harbors a secret love for the widow Theresa Enzinger, who reciprocates his feelings entirely. But just as the two decide to get married, Josef gets a child --- or to be more precise, he has to care for his single niece's small son until she can break the news to her future husband that the kid exists. Thus, Joseph now doesn't have anymore time for his Theresa. After some initial difficulties, the grumpy man takes the boy into his heart and Theresa must now win over the small Peterle, so that she can once more spend time with her Joseph.
Josef Brandlmeier ist ein echtes Münchner Original. Er ist Bierkutscher, von stattlicher Figur, nicht ganz so jung und oft ein wenig grantig. Verheiratet ist er nicht, aber er hegt eine stille Liebe zur Witwe Therese Enzinger, die seine Gefühle durchaus erwidert. Aber gerade als die beiden sich entschließen zu heiraten, bekommt Josef ein Kind – genauer gesagt muss er für eine ganze Weile den kleinen Sohn seiner ledigen Nichte beherbergen, bis die ihrem zukünftigen Gatten die Existenz des kleinen Peterle gebeichtet hat. Damit hat Josef erstmal keine Zeit mehr für seine Resi. Nach anfänglichen Schwierigkeiten schließt der grantige Josef den Buben ins Herz, und Resi muss erst die Sympathie des kleinen Peterle gewinnen, um wieder bei ihrem Angebeteten landen zu können.
A modern-day fairy tale: Three older gentlemen --- a tailor, a hairdresser and the owner of a garage --- play daddy to a young man. The young man repays this kindness later on by protecting them from financial ruin.
Ein modernes Märchen: Drei ältere Herren, ein Schneider, ein Friseur und ein Garagenbesitzer, spielen für einen jungen Mann Vater. Dieser bedankt sich später für ihre Fürsorge, indem er sie vor dem wirtschaftlichen Ruin bewahrt.
In 1912, the Austrian secret service identifies Marcella Galdi, an Italian noblewoman who is visiting Vienna, as an Italian spy. To avoid diplomatic confusion, she is kidnapped while dancing with the Austrian General Staff officer Michael von Hombergk at a ball at the famous Hotel Sacher in Vienna, and sent back to Italy. Shortly afterwards, a secret plan of an Austrian fortress appears in Hombergks' office desk, and as he himself is unable to explain this. The secret service urges him to commit suicide, but instead he manages to escape from Vienna. Three years later, Italy and Austria stand against each other in World War I. Von Hombergk has returned to Vienna and asks the secret service for a chance to clean his name from the suspicion of being a spy and a traitor.
Korbinian Bachmeier not particularly popular in his native village of Xhausen. He's constantly spreading malicious rumors, which have taken a toll on his good reputation. However, no one wants to throw him out of the village, because a number of people fear that Bachmeier will spread secrets about them out of revenge.
Korbinian Bachmeier ist nicht besonders beliebt in seinem Heimatdorf Xhausen. Ständig verbreitet er bösartige Gerüchte, die schon manchen um seinen guten Ruf gebracht haben. Aus dem Dorf rausschmeißen will man ihn aber nicht, da verschiedene Gemeindemitglieder Angst haben, Bachmeier könne aus Rache Geheimnisse über sie ausplaudern.
---
GERMAN AND AUSTRIAN ARTISTIC MASTERS IN FILM: 10 DVD SET $119.99 NOW ONLY $79.99
A collection of films about some of Germany's musical masters in a discounted set (though, we know, Rembrandt was not German). The set consists of the following movies:
•Johann Strauss, K.u.K. Hofkapellmeister (1932) •Leise flehen meine Lieder (1933)• Unsterblicher Walzer (1939) •Friedrich Schiller – Der Triumph eines Genies (1940) •Friedemann Bach (1941)• Rembrandt (1942) •Wen die Gotter lieben (1942); DREI MÄDERL UM SCHUBERT (1936); FRIEDRICH SCHILLER – EINE DICHTERJUGEND (1923) ; WIENER MADELN (1945)
---
5 DVD SET: ANY FIVE HEINZ RÜHMANN FILMS: $49.99 NOW ONLY $39.99
.
20 (TWENTY) DVDs OF YOUR CHOICE FOR ONLY $169 *details here*
---
THE JOLLY FELLOWS (Vesyoloye Rebyata) (1934) *with switchable English subtitles * $13.99 NOW ONLY $9.99
KAMERADSCHAFT (1931) *with switchable English subtitles* $13.99 NOW ONLY $9.99
DER PFARRER VON ST. MICHAEL (1957) * with switchable English subtitles * $13.99 NOW ONLY $9.99
ABSCHIED (1930) * with hard-encoded French and switchable English subtitles * $13.99 NOW ONLY $9.99
DIE GEZEICHNETEN (1922) * with Danish and English intertitles * $13.99 NOW ONLY $9.99
ABSCHIED VON GESTERN (1966) * with switchable English and Spanish subtitles * $13.99 NOW ONLY $9.99
YANGTSE INCIDENT (Battle Hell) (1957) $13.99 NOW ONLY $9.99
WHOM THE GODS LOVE (1936) $13.99 NOW ONLY $9.99
THE PRISONER (1955) * with switchable Spanish subtitles * $13.99 NOW ONLY $9.99
MAMAN COLIBRI (1929) * with hard-encoded English subtitles * $13.99 NOW ONLY $9.99
HUT TWO WENT THE SOLDIERS (1977) + BEZHIN LUG (1937) * with switchable English subtitles * $13.99 NOW ONLY $9.99
SISSI, DIE JUNGE KAISERIN (1956) * with switchable English and Dutch subtitles * $13.99 NOW ONLY $9.99
KOMÖDIANTEN (1941) * with switchable English subtitles * $13.99 NOW ONLY $9.99
DER SCHATZ (The Treasure) (1923) * with switchable English subtitles * $13.99 NOW ONLY $9.99
O ISLAM! (Wa Islamah!) (1961) * with switchable English subtitles* $13.99 NOW ONLY $9.99
SCHLUSSAKKORD (1936) * with switchable English subtitles and German and Spanish audio tracks * $13.99 NOW ONLY $9.99
FRAUENARZT DR. PRÄTORIUS (1949) * with switchable English subtitles * $13.99 NOW ONLY $9.99
THEY FOUGHT FOR THEIR MOTHERLAND (1975) * with switchable English and German subtitles * $13.99 NOW ONLY $9.99
PHANTOM (1922) * with English intertitles * $13.99 NOW ONLY $9.99
MORD – SIR JOHN GREIFT EIN (Mary) (1931) * with Iimproved video and switchable English subtitles * $13.99 NOW ONLY $9.99
FILMS FROM HIROSHIMA + BACKGROUND TO DANGER (1943) $13.99 NOW ONLY $9.99
ICH KÜSSE IHRE HAND, MADAME (1929) * with switchable English subtitles * $13.99 NOW ONLY $9.99
MECHTA (DREAM) (1941) *with switchable English subtitles* $13.99 NOW ONLY $9.99
KARL MAY: DER SCHATZ IM SILBERSEE (1962) * with switchable English subtitles * $13.99 NOW ONLY $9.99
DIE TOCHTER IHRER EXZELLENZ (1934) * with switchable English subtitles * $13.99 NOW ONLY $9.99
LIEBELEI (1933) * with switchable English subtitles * $13.99 NOW ONLY $9.99
BATTLESHIP POTEMKIN (1925) + MOSKVA (1927) *with English subtitles* $13.99 NOW ONLY $9.99
WUNDER DER SCHÖPFUNG (1925) * with switchable English subtitles * $13.99 NOW ONLY $9.99
THE TRIUMPH OF HERCULES (1964) $13.99 NOW ONLY $9.99
LE PETIT SOLDAT (1963) * German audio with switchable English subtitles * $13.99 NOW ONLY $9.99
WHITE MOUNTAINS (Belyie Gory) (1964) * with hard-encoded English subtitles * $13.99 NOW ONLY $9.99
ABUNA MESSIAS (Cardinal Massaia) (1939) * with switchable English subtitles * $13.99 NOW ONLY $9.99
MAMELE (1938) * with hard-encoded English subtitles * $13.99 NOW ONLY $9.99
ABDUL THE DAMNED (1935) $13.99 NOW ONLY $9.99
THE JOLLY PAUPERS (1937) * with hard-encoded English subtitles * $13.99 NOW ONLY $9.99
LE ROMAN DE WERTHER (1938) * with switchable English subtitles * $13.99 NOW ONLY $9.99
THREE DAUGHTERS (1949) * with hard-encoded English subtitles * $13.99 NOW ONLY $9.99
WHERE IS MY CHILD (1937) * with hard-encoded English subtitles * $13.99 NOW ONLY $9.99
TRANSPORT Z RAJE (Transport from Paradise) (1963) * with switchable English subtitles * $13.99 NOW ONLY $9.99
DAS TESTAMENT DES DR. CORDELIER (1959) * with switchable English subtitles * $13.99 NOW ONLY $9.99
MARIJKA NEVERNICE (Marijka the Unfaithful) (1934) * with switchable English subtitles * $13.99 NOW ONLY $9.99
ODETTE (1950) * with switchable Spanish subtitles * $13.99 NOW ONLY $9.99
KAPO (1960) * with Italian or dubbed English audio and switchable English subtitles * $13.99 NOW ONLY $9.99
UN CARNET DE BAL (1937) * with switchable English subtitles * $13.99 NOW ONLY $9.99
HE MAN WHO LAUGHS (1928) $13.99 NOW ONLY $9.99
AM ABEND NACH DER OPER (1945) * with switchable English subtitles * *IMPROVED VIDEO * $13.99 NOW ONLY $9.99
DER TRÄUMENDE MUND (1932) *with switchable English subtitles* $13.99 NOW ONLY $9.99
LEISE FLEHEN MEINE LIEDER (1933) * with switchable English subtitles * $13.99 NOW ONLY $9.99
DER AMMENKÖNIG (1935) * with switchable English subtitles * $13.99 NOW ONLY $9.99
DER STOLZ DER 3. KOMPANIE (1931) * with switchable English subtitles * $13.99 NOW ONLY $9.99
JAN HUS - (1st Part of Hussite Trilogy) (1954) * with hard-encoded English subtitles * $13.99 NOW ONLY $9.99
DIE SENNERIN VON ST KATHREIN (1955) * with switchable English subtitles * $13.99 NOW ONLY $9.99
THE OLD AND THE NEW (The General Line) (1929) * with switchable English subtitles * $13.99 NOW ONLY $9.99
.
.
DOCUMENTARIES
PRIVATE FILMS - OSTFRONT + BOMBING GERMANY- TARGET FOR TODAY $13.99 NOW ONLY $9.99
THE AFRIKA KORPS - PART II * with switchable English subtitles * $13.99 NOW ONLY $9.99
SOVIET WARTIME NEWSREELS 2 (2013) * with switchable English subtitles * $13.99 NOW ONLY $9.99
PZKW V - PANTHER TANK & INFANTRY WEAPONS OF WWII $13.99 NOW ONLY $9.99
ESCAPE INTO UNCERTAINTY - THE JEWISH REFUGEES OF AUSTRIA (2012) * with switchable English subtitles * $13.99 NOW ONLY $9.99
POLITICAL FILMS OF THE REICH VI (2012) * with switchable English subtitles * $13.99 NOW ONLY $9.99
THE VICTORY DAY PARADE IN MOSCOW (2015) * partial, switchable English subtitles * $13.99 NOW ONLY $9.99
AIR ATTACK ON COLOGNE * with switchable English subtitles * $13.99 NOW ONLY $9.99
5 DVD SET: THE EAST PRUSSIAN COLLECTION * with switchable English subtitles * $57.99 NOW ONLY $39.99
Thank you and the best to all of you,
RAREFILMSANDMORE.COM