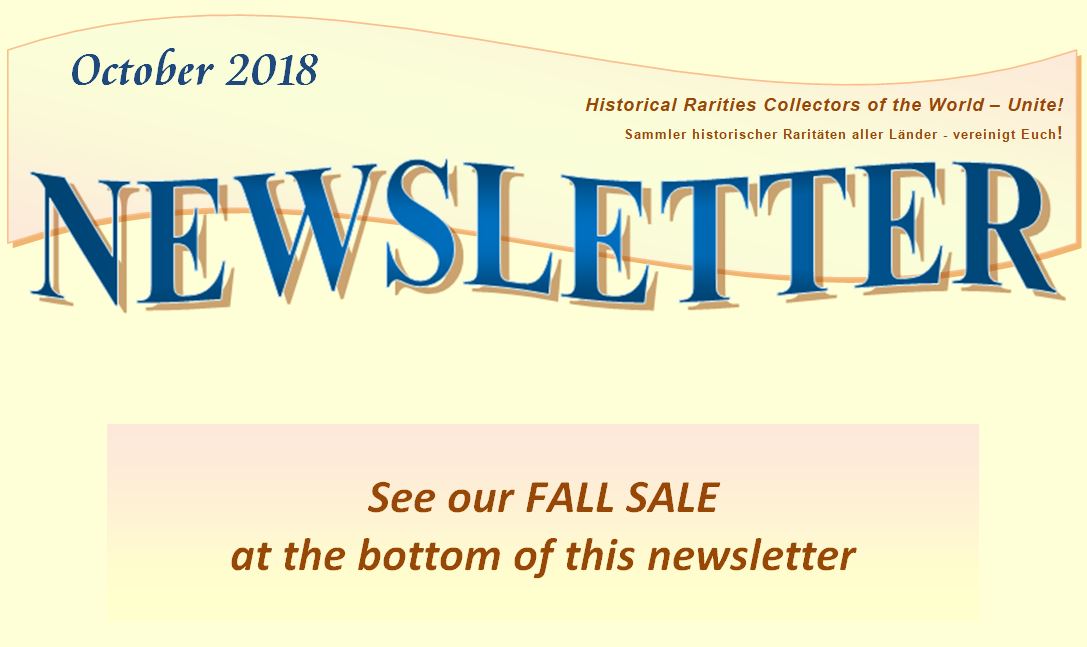 KOMMISSAR X – DREI BLAUE PANTHER (1968) * with German, Italian, English audio tracks *
Two rivals are out to recover a cache of stolen jewels. The thief who originally stole them has just gotten out of prison, however, and he is looking for his twin brother, who knows where the jewels are hidden. Complications ensue.
Drei Millionen Dollar in Diamanten - so wertvoll ist die Beute eines Raubes, die einstmals in Kanada drei Leichen hinterließ und die nie wieder aufgefunden wurde. Der Kopf der Bande, Arthur Hillary (Franco Fantasia) wurde gefasst, doch er übergab die Diamanten zuvor noch seinem Zwillingsbruder Robert, der sie daraufhin versteckte. Als seine Komplizen Hillary befreien, sind auch Tom Rowland (Brad Harris) und Jo Walker (Tony Kendall) alias Kommissar X bald auf seiner Fährte, doch sie können nicht verhindern, dass Arthur seinen Bruder ermordet und dessen Platz einnimmt. Auf der Weltausstellung in Montreal kommen sie ihm schließlich immer näher...
LIEUTENANT KIZHE (1934) * with switchable English subtitles *
A sarcastic comedy about the Imperial Russian bureaucracy, based on the eponymous novella by Yuri Tynyanov. Set in the reign of Emperor Paul I. A copying error by a military scribe turns the Russian words for "the lieutenants, however" into what looks like "lieutenant Kizhe". The Tsar reads the error, and wants to meet this (non-existent) Lieutenant Kizhe. His courtiers are at first too frightened to contradict the Tsar, but then the fiction turns out to be all too convenient for them. So Lieutenant Kizhe gets himself exiled to Siberia, recalled from exile, promoted, and married. He dies and receives a state funeral. In many ways, he is the most charming and lovable character in the film, even though he remains throughout the film a "confidential person, without a shape".
KOMEDIE OM GELD (1936) * with switchable English and Spanish subtitles *
A banker loses a bag with money and is fired on suspicion of theft. A finance company believes him to be a wealthy man and appoints him as director, where he develops a plan for social housing. At the same time, however, he is unable to cope with the power and status of his new position. His daughter Willy brings him back to reality.
DAS SELTSAME LEBEN DES HERRN BRUGGS (1951)
Eberhard Bruggs rules over an industrial empire. He started out as a locksmith's apprentice, but now, everyone jumps at his command. Bruggs, however, has never gotten used to being in a position of power; and the upper circles of high society, among which he's supposed to circulate, disgust him. So, while his family has learned to assimilate quite readily among the upper crust, Eberhard's been living a double-life: In his free time, he goes incognito into his surroundings and mingles with the peasants. He understands these people and can help them. Slumming works just fine for him until he gets ill, things start to go awry at his business, and the jig is finally up when his double-existence is revealed. Finally, his snobby family realizes what's missing in his life and accommodates his need to play Jesus Christ without forcing him to take on a second identity.
Eberhard Bruggs ist der Herrscher über ein Industrieimperium. Der einfache Mann hatte sich hochgearbeitet vom Schlosserlehrling, und nun tanzt alles nach seiner Pfeife. Bruggs hat sich jedoch nie an seine hohe Stellung gewöhnt, und die sogenannte bessere Gesellschaft ist ihm zuwider. Während seine Familie sich völlig angepasst hat, führt Eberhard ein Doppelleben. An seinen freien Tagen mischt er sich inkognito unters Volk. Hier ist er unter Menschen, die er versteht und denen er helfen kann. Problematisch wird sein Leben erst, als er in seinem Exil einmal schwer erkrankt und in seinem Werk Schwierigkeiten auftreten, wodurch sein Doppelleben auffliegt. Seine Familie erkennt nun, was ihm wirklich fehlt und nimmt sich um ihn an, so dass er künftig keine zweite Identität mehr nötig hat.
INSPECTOR PALMU'S ERROR (1960) * with switchable English subtitles *
A closed room mystery begins when an infamous tycoon is found dead in his bath tub. The famous police lieutenant Palmu is summoned to investigate.
Punktchen and Anton are inseperable friends, in spite of the fact they come from two, very different backgrounds: Punktchen (whose real name is Luise) has very rich parents; while Anton's family are as poor as any downtrodden villager in Africa. Anton takes care of his very sick mother and cooks for both his parents. Together with Punktchen, Anton comes up with a plan: to finance a vacation in the mountains for his mother, the two sell matchbooks on the streets of the city that Luise has stolen from her parents. How many matches will they have to sell to send Anton's lazy parents off to a jaunt in the hills?
Pünktchen und Anton sind unzertrennliche Freunde. Sie kommen aus unterschiedlichen Verhältnissen: Pünktchen, eigentlich Luise, hat sehr reiche Eltern, während Anton arm wie eine Kirchenmaus ist. Er muss sich um seine kranke Mutter kümmern und für beide kochen. Zusammen mit Pünktchen heckt er einen Plan aus: Um für die Mutter einen Urlaub im Gebirge zu finanzieren, verkaufen sie nachts auf der Straße Streichhölzer, die Pünktchen daheim stibitzt hat. Ob das gut geht?
On the day of Fadinard's wedding, his horse eats a lady's hat on a bush at the roadside, while the lady is hidden behind the bush with her lover Lieutenant Tavernier. Because she is married, she cannot return home hatless without being compromised, and Tavernier orders Fadinard to replace the hat with one exactly like it - or else he will wreck his new home. In an elaborate sequence of complications, Fadinard tries to find a hat while keeping to his marriage schedule.
DER PRIESTER UND DAS MADCHEN (1958)
A seemingly psychological problem has kept the Baroness von Gronau from walking after a skiing accident. Father Hartwig decides to look after the basket case; but when they get to know each other better and invariably fall in love, you can add "scandal" to mental illness, when some schoolboys catch them in a compromising position.
Ein offensichtlich seelisches Problem führt dazu, dass die Baronesse von Gronau nach einem Skiunfall nicht mehr gehen kann. Priester Hartwig kümmert sich um sie. Als sich die beiden ineinander verlieben und von Schülern in einer Almhütte überrascht werden, scheint der Skandal perfekt.
Who in their right mind would make a softcore sex-comedy about the Arab-Israeli conflict? Especially only two years after the 1967 Six Day War between Israel and defeated neighbors Egypt, Jordan and Syria? That proud distinction goes to '60s-surfboard-maker-turned-director Paul Hunt, who cranked out this unfathomable, stereotype-laden cheapie in which a trio of sexy Israeli spies go undercover and give everything for their country. Based on a story by legendary sleazemeister R.W. Cresse, the exploitation never gets too extreme, but the plot is consistently outlandish, with the steamiest impression made by lovely Monica Gayle (in one of her earliest features).
In hopes of provoking their Arab enemies, Israeli General Irving Roseberg must send a message to a double agent inside Jordan and rounds up several female candidates (who hang around the kibbutz half-naked and are observed via hidden cameras) for this secret mission. The brass then chooses three Special Forces babes, who'll each enter the country separately, carrying a different portion of this vital message. It's not the brightest plan, but the real stupidity is in the details! Kaplan disguises herself as a caravan's "camel boy"; Toblosky pretends to be an Armenian farmgirl; and Schwartz plays one of 27 wives belonging to a 90-year-old Turk. Of course, their sexual wiles soon come in handy, with the caravan leader hitting on Kaplan (convinced she's a 14-year-old boy) and Schwartz seduced by one of the other harem wives. Alas, the Arabs get wind of this Israeli scheme and all three spies are eventually exposed (in more ways than one). But instead of the usual torture, UCLA-educated Ali, son of the world's richest sheik, has a modern way of handling spies involving a hookah full of rare "magical smoke"... This is a fascinating mess. The lead ladies display their fair share of bare flesh, from intermittent nude fondling to being strung up topless, but the attempts at humor are pathetic (e.g., one Arab thinks he can flush out Jewish spies by handing out free matzah balls; Schwartz blows her cover by blurting out, "Oy vey, you schmuck!" in public); most of the Arab characters are bed-sheet-wearing stereotypes. Strangest of all are the film's bookending segments set in the far-off future (1982 Tel Aviv!), with one-time enemies Irving and Ali running a men's clothing shop together, now that all of this silly Israeli-Arab animosity has ended and their countries have merged into one big, peaceful place.
TEN THOUSAND SUNS (1969) * with switchable English subtitles *
Ten Thousand Suns is a strong drama that skillfully draws on the best traditions of Hungarian populism - which is rich in balladry and folklore, and relies on beauty of expression as the only defense against poverty - and at the same time is a lyrical appraisal of, and a farewell to, the centuries-old credos of rural Hungary. The story focuses on a farmer who had spent the years before the war in poverty, a man whose life is rooted in the soil. In the period of the mandatory collectivization of agriculture, he refuses to enter the co-operative farm and is arrested. Kósa relates this man's individual story against a backdrop of the general story of his entire village over a period of 30 years (or 10,000 days): from before the war, through the year 1956, to the sixties. The peasant returns from jail, and both he and his wife - who waited for him during his years of imprisonment - are too weary to believe that there could be a better life. To their son, their life seems like a distant, strange past.
A MEMORY OF TWO MONDAYS (1971)
A Memory of Two Mondays is a one-act play by Arthur Miller. Based on Miller's own experiences, the play focuses on a group of desperate workers earning their livings in a Brooklyn automobile parts warehouse during the Great Depression of the 1930s, a time when 25% of the workforce in the United States was unemployed and the remaining 75% overjoyed to have some form of income, no matter how horrible the job and/or its working conditions. Concentrating more on character than plot, it explores the dreams of a young man yearning for a college education in the midst of people stumbling through the workday in a haze of hopelessness and despondency. Three of the characters in the story have severe problems with alcoholism.
A man sends paid assassins to kill a powerful family but the young daughter escapes. She then enlists the help of private investigators to find the killer, but the man is always one step ahead of them and fends them off easily.
THE GREAT TRANSPORT (Veliki Transport) (1983) * with switchable English subs *
Dramatization of the famous and oft-portrayed partisan effort to re-supply and rescue their colleagues trapped in the mountains of Bosnia by the Germans and their Ustashi allies; perhaps, the most important partisan operation in the former Yugoslavia in WWII.
TAUSEND STERNE LEUCHTEN (1959)
Director Bruchsal's creditors are lining up to strip him down to his underwear. It's only two days till the premiere of the new cabaret act Bunte Welt, but they want their money now! Margot, Bruchsal's secretary, is worried about the fate of her roommate Patricia, who keeps showing up late for practice, even though Margot got her a job at the cabarte only a few days before. Patricia, for her part, has spent too much time in the tub and has to rush to get to rehearsal on time. That, however, leads to her driving her scooter into Bruchsal's car. The "friendly" mechanic Robert drives her and the wiped-out scooter to her rehearsal, where she's promptly fired by a different director. When she whines to Bruchsal about the canning, he assumes the girl is in a relationship with the owner of the company (based on something she babbles) and not only rehires her, but makes her the star of the show. Though Patricia realizes all too well that her good fortune is due to a misunderstanding that she's the boss' mistress, she plays along.
Die Gläubiger stehen bei Direktor Bruchsal Schlange. Nur zwei Tage vor der Premiere der neuen Revue "Bunte Welt" wollen sie ihr Geld. Margot, die Sekretärin Bruchsals, bangt wiederum um die Zukunft ihrer Mitbewohnerin Patricia, die zur Probe mal wieder zu spät kommt, obwohl Margot ihr den Job bei der Revue erst vor wenigen Tagen organisiert hat. Patricia wiederum hat Stunden in der Wanne gelegen, hastet nun zur Probe und fährt prompt mit ihrem Roller auf einen Wagen auf, der sich als der Bruchsals entpuppt. Der freundliche Mechaniker Robert fährt sie und den kaputten Roller mit einem Abschleppwagen der Firma Grenner zur Probe. Dort wird sie zunächst von Regisseur Lefebvre für ihr Zuspätkommen gefeuert. Als sich Margot bei Bruchsal darüber beschweren will, da Patricia doch "von Grenner" extra zur Probe gefahren wurde, meint sie den Abschleppwagen. Bruchsal jedoch denkt, dass Patricia mit dem Chef des Weltunternehmens Grenner ein Verhältnis hat und Margot bestätigt diese Version in ihrer Not. Sofort wird Patricia zum Star der Show erklärt, erhofft sich Bruchsal doch dadurch eine Rettung aus der finanziellen Not. Die überrumpelte Patricia, die nun als Verlobte des Firmenchefs gilt, spielt mit, auch wenn sie sich inzwischen mit Robert trifft, in den sie sich verliebt hat.
DER AUFENTHALT (1983) * with switchable English subtitles *
Mark Niebuhr, formerly a rifleman in an infantry battalion, arrives at a train station in Warsaw as a POW in October 1945. Spotting him, a Polish women believes him to be the SS officer who murdered her daughter. Without being told why, he's separated from the other POWs and thrown in to solitary confinement. An investigation into his wartime activities is conducted by a young Polish lieutenant the same age as Mark. After four months, Mark is put into a cell with Poles who have nothing but hatred for him. He is put to work in the ruins of Warsaw clearing away the most dangerous, collapsing walls. While doing so, he rescues a child, breaking his arm in the process. While at the hospital to recover from the injury, her learns of the murder investigation against him, which has been kept secret all this time. When he's finally released from the hospital, he's transferred to a cell containing only German prisoners. It is here that the old hierarchy and fascist spirit reign supreme and Mark's eyes are opened to what the war really was about for these men.
HELGA, SHE WOLF OF SPILBERG (1978) * with switchable Dutch subtitles *
Vicious warden Helga runs the castle penitentiary Stilberg for female political prisoners with an iron fist. Stubborn and recalcitrant new inmate Elisabeth Vogel, who's the daughter of a rebel leader, runs afoul of Helga after she finds herself incarcerated in Stilberg. Elisabeth eventually plots to escape from Stilberg in the wake of becoming fed up with being on the receiving end of Helga's endless cruelty and perverse sexual desires.
LE MIRACLE DES LOUPES (Miracle of the Wolves) (1961) * with switchable English subs *
Charles le Temeraire asks to marry Jeanne de Beauvais, daughter of King Louis XI, wishing to get her valuable lands in dowry. The King is wise to this, and since his daughter does not feel inclined to accept, he refuses. Charles sets up a plan to abduct the princess, in a way that suspicion will fall upon Robert de Neuville, a noble enamoured of the princess. Robert manages to free her from the castle where she's being kept. Charles keeps setting traps, and managing people to perjure themselves against Jeanne ... and the King himself. Finally, Jeanne escapes alive from a pack of wolves, who watch the lady alone in the snow covered woods, instead of attacking her. Charles accuses her of being a witch - wishing to have her dead rather than being the wife of Robert... Robert will be her champion in a Judgement of God. Will the 'miracle of the wolves' repeat itself?
THE FEROCIOUS ONE (1974) * with switchable English subtitles *
"What he becomes depends mostly on you. Kindness wins over." So says a grandmother to the boy Kurmash about the wolf cub he's saved from death at the hands of his uncle. Will Kurmash's kindness compensate for the cruelty of his uncle? And is the uncle really cruel, or just trying to toughen up his orphaned nephew for a hard life ahead? The boy bonds with his adopted wolf, Kokserek; the uncle remains dubious, although he acknowledges that Kokserek could be "a watchdog for us and a wolf for others." A missing flock of sheep, the honest "criminal" Khasen, Kurmash, his grandmother, and uncle - the paths of all of these intersect - along with those of Kokserek and his lupine brethren. The outcome is far from certain. Khasen's parting words echo across the steppe - "You cannot fight evil with evil."
SPECIAL SECTION (1975) * with switchable English subtitles *
In France during the German occupation, a young German naval officer is killed in Paris by a group of leftist activists. The compliant Vichy government seeks to appease the Germans by locating the perpetrators and agreeing to the execution of six people, and a special section is set up for this purpose. The section consists of judges who are too ambitious, cowardly or inhuman to refuse such work. The flames of totalitarianism must be stoked, even with innocent blood, and it is especially convenient to the government if the accused are thoroughly expendable in their eyes.
THE WAYWARD GIRL (Ung Flukt) (1960) * with switchable English subtitles *
The story of young Gerd, who falls in love with a young boy. She is considered a 'loose' woman and the boy's family does not accept their relationship. The young couple run away to a cabin in the woods where they meet a rogue man who tests their relationship.
MENSCHEN IM STURM (1941) * IMPROVED VIDEO *
It's 1941, in the border area between Yugoslavia and Austria, which since 1938 has been a part of Großdeutschland. Up til now, the Slovenian estate holder Alexander Oswatic and his German wife Vera have never been in danger. But as conflict arises between the Serbs and local Germans, Vera decides to help out her fellow German neighbors at great risk to herself and her family. She succeeds in getting a local Serbian officer to fall for her and to tell her secret plans about what is to be done with the local Germans in light of the growing antagonism against them. Eventually, however, this same officer realizes he is being played for a fool and he is about to play his own little surprise on Vera and her neighbors.
Menschen im Sturm was made not only to justify the invasion of Yugoslavia in April 1941, but to play off Croats against the formerly ruling Serbs in the prewar kingdom. The film ranks right up there with the likes of Heimkehr in terms of its viciousness and includes a number of scenes like the one, where Serbian soldiers set fire to the home of a Volksdeutsche with a child left inside the bedroom where the fire is started. Such inflammatory displays --- no pun intended --- were known to cause violent reactions among those who viewed them. And that was precisely the point of films like this one.
1941, im Grenzgebiet zwischen Jugoslawien und Österreich, das seit 1938 zu "Großdeutschland" gehört: Bis jetzt haben sich der slowenische Gutsbesitzer Alexander Oswatic und seine deutsche Frau Vera nie in Gefahr gesehen. Als aber auch ihre Region von Auseinandersetzungen zwischen Serben und Volksdeutschen heimgesucht wird, entschließt Vera sich, ihren deutschstämmigen, von Verfolgung bedrohten Mitbürgern zu helfen. Es gelingt ihr, einen serbischen Hauptmann so weit zu betören, dass sie geheime Pläne in Erfahrung bringen kann. Vera verbündet sich mit dem Lehrer der örtlichen deutschen Schule, und gemeinsam können sie zahlreichen Menschen zur Flucht verhelfen. Die serbischen Kommandeure schöpfen indes Verdacht und setzen einen Spitzel ein, der herausfinden soll, wo sich die "undichte" Stelle in den eigenen Reihen befindet. Nur um ein Haar entgeht Vera der Entdeckung. Schließlich tritt sie selbst die Flucht an, doch kurz vor der Grenze wird sie gestellt und kommt ums Leben.
MACISTE IN HELL (1926) * with switchable Spanish subtitles * IMPROVED VIDEO *
Maciste is the most virtuous man on earth, which worries the devils to no end. So they send their best inducer up to Earth to get him into trouble and they have a tough time managing it. Finally, they get Maciste down to Hell, but because he's so strong, he fights all the devils single-handedly and wins.
The successful shipowner Georg Behrendsen, who lives in South America, travels to Germany for merger negotiations. The negotiations are well underway in the house of Senator Kersten as Wilhelm, the senator's son, starts making eyes at Behrendsen's wife Irene. Both end up falling in love with one another and decide to marry after Irene gives the boot to Georg. Wilhelm's father presents his son with a difficult decision to make: if he marries Irene, he will not be allowed to take over the running of the Kersten Shipping Company.
Der erfolgreiche, in Südamerika lebende Reeder Georg Behrendsen reist zu Fusionsverhandlungen nach Deutschland. Im Hause des Senators Kersten laufen die Verhandlungen auf Hochtouren, während Wilhelm, der Sohn des Senators, sich um Behrendsens Frau Irene kümmert. Die beiden verlieben sich ineinander und beschließen, nach Irenes Scheidung zu heiraten. Wilhelms Vater jedoch stellt seinen Sohn vor eine schwere Entscheidung: Wenn er Irene heiratet, kann er nicht die Leitung der Reederei Kersten übernehmen.
DEIN LEBEN GEHÖRT MIR (1939) * IMPROVED QUALITY *
A fight breaks out between Eveline and the violin virtuoso Joachim, concerning the publishing of some letters. At a sailboat party the next day, Georg, who is in love with Eveline, notices how she has mixed some powder into Joachim's drink. A short time later, Joachim is dead: poisoned. All the members of the party are under suspicion of murder. In order to protect Eveline, Georg gives a false confession. But it turns out that Eveline only mixed a sleeping powder into Joachim's drink, so as to steal the letters from his jacket pocket.
Zwischen Eveline und dem Geigenvirtuosen Joachim kommt es zu einem Streit, bei dem Eveline die Herausgabe von Briefen verlangt. Bei einer Segelpartie am nächsten Tag beobachtet Georg, der in Eveline verliebt ist, wie sie Joachim ein Pulver ins Getränk mischt. Wenig später ist Joachim tot, vergiftet. Alle Teilnehmer der Segelpartie stehen unter Mordverdacht. Um Eveline zu decken, legt Georg ein falsches Geständnis ab. Aber es stellt sich heraus, dass Eveline Joachim nur Schlafpulver verabreicht hat, um an die Briefe in seiner Jackentasche zu kommen.
Already a famous painter, Rembrandt van Rijn is commissioned to paint the Amsterdam Archers' Guild. But upon completion of the picture, the men of the guild feel duped, because they don't consider themselves flatteringly depicted in the painting. They therefore decline to pay for the work. During this dispute, the painter finds out his wife is close to death. He finds himself terribly lonely after her passing and suffers from depression until he decides once more to marry.
Als Maler schon berühmt, erhält Rembrandt van Rijn den Auftrag, die Amsterdamer Schützengilde zu malen. Doch als er das fertige Bild präsentiert, sind die Herren düpiert, denn sie fühlen sich nicht standesgemäß dargestellt. Sie lehnen eine Bezahlung ab.Während dieses Streits erfährt der Maler, dass seine Frau im Sterben liegt. Nach ihrem Tod vereinsamt er und leidet unter Depressionen bis er sich entschließt, noch einmal zu heiraten.
ABENTEUER EINES JUNGEN HERRN IN POLEN (1934)
Both a love story and a soldier story with the First World War in the background: In 1913, a young Austrian lieutenant meets a Polish countess at a costume ball in St. Petersburg. In the next year, while campaigning near Lublin, the young lieutenant meets the countess once again and they fall hopelessly in love. War, however, allows for no love story between the two. Soon, the lieutenant's company is surrounded by Cossacks and taken prisoner. While a prisoner, he is able to come upon attack plans by the Tsar's troops and finds a way to pass it on to the Austrians. The Russians find out about this, however, and sentence him to death. He, of course, finds a way to escape and get back to the Austrians. He manages to meet up with the Polish countess one more time, but duty prevents him from going any further with their love.
Liebes- und Soldatengeschichte vor dem Hintergrund des Ersten Weltkriegs: 1913 verliebt sich der österreichische Leutnant von Keller auf einem Kostümfest in St. Petersburg in die reizvolle polnische Komtesse Vera Lubenska. Ein halbes Jahr später trifft er sie auf dem Gut des Grafen Lubinski wieder, und ihre Liebe flammt wieder auf. Doch der Krieg lässt keine Liebschaft zu. Auf einem Patrouillenritt wird von Kellers Truppe von Kosaken eingekreist, er gefangengenommen. Durch Zufall gelingt es ihm, Details eines Militärplans der Russen zu erfahren und den Österreichern zu übermitteln. Er wird vor ein Militärgericht gestellt und zum Tode verurteilt. Jedoch gelingt ihm die Flucht, und er stößt wieder zur österreichischen Armee, die gerade den Angriff vorbereitet. Ein letztes Mal trifft er Vera. Ihre Liebe kann sich nicht erfüllen, denn seine Pflicht als Soldat zwingt ihn dazu, in den Krieg zu reiten.
KOZARA (1962) * with switchable English subtitles *
In June of 1942, the Germans and their collaborators decide to get rid of the partisans and their stronghold in the woods of Mount Kozara in Northern Bosnia. They encircle the mountain and begin the mop up operation. Outgunned and outnumbered, the partisans must not only take care of themselves but try to protect thousands of refugees, too.
Professor Dr. Burkhardt is a much celebrated surgeon. Obsessed with his career, he is always available when an unexpected operation comes up. That his personal life is suffering because of this obsession is something the successful doctor doesn't notice. His wife Vera, who, after the death of their three year old son, is always alone anyway, feels increasingly neglected. And the love, which she apparently isn't able to get from her husband, she seeks from Dr. Groone, her husband's assistant.
Als Chirurg ist Professor Dr. Burkhardt eine gefeierte Kapazität. Geradezu besessen von seinem Beruf ist er zur Stelle, wann immer eine unerwartete Operation ansteht. Dass unter diesem Arbeitseifer sein Privatleben leidet, registriert der erfolgreiche Arzt jedoch nicht. Seine Frau Vera, nach dem Tod ihres dreijährigen Sohnes ohnehin einsam, fühlt sich zunehmend vernachlässigt. Die Liebe, die sie von ihrem Mann nicht zu bekommen glaubt, sucht sie ausgerechnet bei Dr. Groone, dem Assistenten ihres Gatten.
THE NAIL IN THE BOOT (1931) * with switchable English subtitles *
Banned in the Soviet Union for its "negative" content and never released, Kalatozov was forced to retreat from filmmaking for seven years because of this film. The film sets out to illustrate the old adage, "For want of a nail, the battle was lost," showing how the inferior quality of something so trivial as a nail in a soldier's boot leads inexorbly to the capture of an armored train. Kalatozov had intended to demonstrate the crucial and universal importance of efficiency in Soviet industry, but the generals decided that his fable gave a negative impression of the Red Army's capabilities.
Berlin, 1805: The brave Lieutenant Hofstede has fallen madly in love with the attractive singer Madeline. Though Madeleine works in an establishment of ill-repute and thus risks getting her lover involved in a scandal, he doesn't waver in his love for her. One day, a dangerous mission leads Hofstede to Paris. There, he's to steal some papers belonging to Pistolcran, a member of a French espionage ring. His servant and Madeline, who has no idea about the whole thing, are to carry the papers across the border. Hofstede doesn't suspect, however, that Madeleine will end up in the sticky spiderweb of the sly Pistolcran, who has long before seen through Hofstede's plan. The situation will soon develop into one of life and death for all involved.
Berlin, 1805: Der tapfere Leutnant Hofstede hat sich stürmisch in die reizende Sängerin Madeleine verliebt. Obwohl Madeleine in einem überaus zweifelhaften Etablissement arbeitet und dadurch ihren Geliebten in einen Skandal verwickelt, hält er unerschütterlich an seiner Liebe zu ihr fest. Eines Tages führt ein geheimnisvoller wie gefährlicher Auftrag Hofstede nach Paris. Dort soll er einem gewissen Pistolecran, Mitglied eines französischen Spionagerings, wichtige Geheimpapiere entreißen. Sein Diener und die ahnungslose Madeleine sollen die Papiere schließlich über die Grenze schaffen. Hofstede ahnt jedoch nicht, dass Madeleine in Paris dem hinterhältigen Pistolecran ins Netz gegangen ist, der Hofstedes Plan längst durchschaut hat. Die Situation spitzt sich immer weiter zu, und es entbrennt ein Kampf auf Leben und Tod.
AM ABEND NACH DER OPER (1945) * with switchable English subtitles * IMPROVED VIDEO
Vienna, around 1910. Factory owner Peter Manders and his wife Julia have just dropped his secretary Merk at home after a nice night at the opera, when the secretary does something very bold: he asks Julia, in her husband's presence, whether she'd visit him later that night. Julia nods in agreement and her husband sits, quietly dejected. Later, while Julia's preparing for her date, Manders does not stop her from going. He grabs his gun, but rather than going after her, he writes a farewell letter to her, explaining his behavior. You see, before he met his current wife, he sat in jail for murdering his first one. It's a dark part of his past he's kept secret from Julia, but now, through a chain of unfortunate coincidences, his secretary Merk has discovered the unspoken past and is using it to blackmail Manders. Now, history seems to be repeating itself.
Originally produced in 1944, censors demanded that changes be made in the movie to pass their restrictions. The changes were made; the censors approved the film; then changed their minds ten days later. The film languished on the shelf throughout the last days of the War, when it finally found its premier in 1945 in East Berlin!
Wien, um 1910. Gerade setzen der Fabrikbesitzer Peter Manders und seine Frau Julia ihren Sekretär Merk nach einem schönen Opernabend zu Hause ab, da erlaubt dieser sich etwas überaus Dreistes: Er bittet Julia im Beisein ihres Mannes, sie möge ihn noch in dieser Nacht besuchen. Julia nickt zustimmend und versetzt ihrem Gatten damit einen herben Schlag. Als Julia sich später für ihr Rendezvous zurechtmacht, hält Manders sie nicht zurück – er greift seine Pistole, doch ehe er ihr folgt, schreibt er ihr einen Abschiedsbrief, in dem er sein Verhalten begründet. Denn bevor er Julia kennen lernte, saß er für lange Zeit im Gefängnis, weil er aus Eifersucht seine Frau erschossen hatte. Diesen dunklen Abschnitt hatte er stets geheim gehalten, aber durch eine Verkettung unglücklicher Zufälle erfuhr der halbseidene Merk davon und erpresst seitdem Manders mit seinem Wissen. Nun scheint die Geschichte sich für Manders zu wiederholen.
The film is one of the first in the postwar era to use the seal of confession as a substantive issue. Father Clemens is confronted with a confession concerning a violent crime. The estate owner Stefan von Mansfeld loves Andrea, the daughter of a neighbor. She, however, feels drawn to the estate manager. A fight breaks out between the two, during the course of which the managers is killed. Father Clemens keeps the secret of the confession in spite of his remorse when the estate owner is sentenced for the crime.
Der Film ist einer der ersten der Nachkriegszeit, der das Beichtgeheimnis zum inhaltlichen Thema hat. Pater Clemens wird in der Beichte mit einem Gewaltverbrechen konfrontiert. Der Gutsbesitzer Stefan von Mansfeld liebt Andrea, die Tochter eines Nachbarn. Diese fühlte sich jedoch zu dessen Verwalter hingezogen. Es kommt zu tätlichen Auseinandersetzung zwischen den Beiden, in deren Verlauf der Verwalter den Tod findet. Pater Clemens bewahrt sein Beichtgeheimnis trotz Gewissensqualen bis zum Schluss, als der Gutsbesitzer seiner Strafe zugeführt wird.
Shortly before the construction of the Berlin Wall, this DEFA-film came out about the problem of physicians illegally fleeing the DDR. Head doctor Brehm and Dr. Heger work in a clinic in an East German industrial city and have been friends for many years. But what Heger doesn't know is that during the Second World War, Brehm was complicit in the death of his son, who was shot as a resistance fighter. Blackmailers are using this information to threaten Brehm. In an attempt to forestall the inevitable, Brehm tells his friend the truth and hope for forgiveness. But Heger rejects him sharply. Brehm then flees to West Germany. A short time later, Heger regrets his relentless attitude and follows him to the West.
Kurz vor dem Mauerbau entstand dieser DEFA-Film über das Problem der "Republikflucht" von Medizinern. In der Klinik einer DDR-Industriestadt arbeiten der Oberarzt Brehm und der Chefarzt Heger, die sich seit langem freundschaftlich verbunden sind. Was Heger nicht weiß: Brehm ist während des Zweiten Weltkrieges mitschuldig am Tod seines Sohnes geworden, der als Widerständler erschossen wurde. Erpresser wollen Brehm mit dieser Information unter Druck setzen. Um dem zuvorzukommen, gesteht Brehm seinem Freund selbst die Wahrheit und hofft auch Vergebung, doch Heger weist ihn scharf zurück. Brehm flüchtet nach Westdeutschland, Heger bereut kurze Zeit später seine unnachgiebige Haltung und folgt ihm.
ZIGEUNERBARON (1935) * with switchable English subtitles *
And yet another version of The Gypsy Baron, this time from 1935, which tells the story of exiled royalty, who returns to his native Hungary to lay claim to the property, which was seized from his parents in 1746 and who were forced into exile upon pain of death, should they ever return. Upon his return, the loyal gypsies help him to reclaim his fortune from a pig breeder, who has since squatted upon his former estate and has made himself rich at the baron's expense.
THE END OF ST. PETERSBURG (1927) * with hard-encoded English subtitles *
This Pudovkin classic and Eisenstein's "October" were both commissioned to commemorate the 10th anniversary of the 1917 revolution. The two movies work very well as companions for one another, since Eisenstein concentrated on the major historical events of the revolution, while "The End of St. Petersburg" looks at the era through a story involving some everyday characters. Eisenstein's movie is deservedly well-known, and it is probably the better of the two, but Pudovkin's well-crafted film is a fully worthy companion, and it deserves to be better remembered.
The story is well-conceived and, at least given the perspective from which it was made, it works well. The main character is a young man from the country who heads to the great city of St. Petersburg to find work, and who instead learns a series of unexpected and not always pleasant lessons. As the young man, Ivan Chuvelyov does not have a lot of screen presence, but he does convey sincerity and honesty.
The other two major characters are a proletarian agitator played by Aleksandr Chistyakov, and his strong-willed wife, played by Vera Baranovskaya. Both of them have good presence, and make their characters stand out. The roles are not really all that complex, but they are used well in the story.
It's understood that it is often necessary to set aside political perspectives in order to appreciate Soviet-era Russian movies. There are a few somewhat heavy-handed details here, mostly in the portrayal of capitalists, and occasionally in the titles. But you could easily find techniques used in today's Hollywood movies that are much more labored or manipulative. Further, movies like "The End of St. Petersburg" go a long ways towards explaining how and why Russia turned to Leninism and communism with such determination.
Perhaps movies like this will now be of interest only to those with an enthusiasm for history, but for those who do take such an interest, it should not be a disappointment.
THE JOLLY FELLOWS (Vesyoloye Rebyata) (1934) *with switchable English subtitles * $13.99 NOW ONLY $9.99
KAMERADSCHAFT (1931) *with switchable English subtitles* $13.99 NOW ONLY $9.99
DER PFARRER VON ST. MICHAEL (1957) * with switchable English subtitles * $13.99 NOW ONLY $9.99
ABSCHIED (1930) * with hard-encoded French and switchable English subtitles * $13.99 NOW ONLY $9.99
DIE GEZEICHNETEN (1922) * with Danish and English intertitles * $13.99 NOW ONLY $9.99
ABSCHIED VON GESTERN (1966) * with switchable English and Spanish subtitles * $13.99 NOW ONLY $9.99
YANGTSE INCIDENT (Battle Hell) (1957) $13.99 NOW ONLY $9.99
WHOM THE GODS LOVE (1936)​ $13.99 NOW ONLY $9.99
THE PRISONER (1955) * with switchable Spanish subtitles * $13.99 NOW ONLY $9.99
MAMAN COLIBRI (1929) * with hard-encoded English subtitles *​ $13.99 NOW ONLY $9.99
HUT TWO WENT THE SOLDIERS (1977) + BEZHIN LUG (1937) * with switchable English subtitles *​ $13.99 NOW ONLY $9.99
SISSI, DIE JUNGE KAISERIN (1956) * with switchable English and Dutch subtitles * $13.99 NOW ONLY $9.99
KOMÖDIANTEN (1941) * with switchable English subtitles * $13.99 NOW ONLY $9.99
DER SCHATZ (The Treasure) (1923) * with switchable English subtitles * $13.99 NOW ONLY $9.99
O ISLAM! (Wa Islamah!) (1961) * with switchable English subtitles* $13.99 NOW ONLY $9.99
SCHLUSSAKKORD (1936) * with switchable English subtitles and German and Spanish audio tracks * $13.99 NOW ONLY $9.99
FRAUENARZT DR. PRÄTORIUS (1949) * with switchable English subtitles * $13.99 NOW ONLY $9.99
THEY FOUGHT FOR THEIR MOTHERLAND (1975) * with switchable English and German subtitles * $13.99 NOW ONLY $9.99
PHANTOM (1922) * with English intertitles * $13.99 NOW ONLY $9.99
MORD – SIR JOHN GREIFT EIN (Mary) (1931) * with Iimproved video and switchable English subtitles *​ $13.99 NOW ONLY $9.99
FILMS FROM HIROSHIMA + BACKGROUND TO DANGER (1943)​ $13.99 NOW ONLY $9.99
ICH KÜSSE IHRE HAND, MADAME (1929) * with switchable English subtitles * $13.99 NOW ONLY $9.99
MECHTA (DREAM) (1941) *with switchable English subtitles*​ $13.99 NOW ONLY $9.99
KARL MAY: DER SCHATZ IM SILBERSEE (1962) * with switchable English subtitles *​ $13.99 NOW ONLY $9.99
DIE TOCHTER IHRER EXZELLENZ (1934) * with switchable English subtitles * $13.99 NOW ONLY $9.99
LIEBELEI (1933) * with switchable English subtitles *​ $13.99 NOW ONLY $9.99
BATTLESHIP POTEMKIN (1925) + MOSKVA (1927) *with English subtitles* $13.99 NOW ONLY $9.99
WUNDER DER SCHÖPFUNG (1925) * with switchable English subtitles * $13.99 NOW ONLY $9.99
THE TRIUMPH OF HERCULES (1964) $13.99 NOW ONLY $9.99
LE PETIT SOLDAT (1963) * German audio with switchable English subtitles *​ $13.99 NOW ONLY $9.99
WHITE MOUNTAINS (Belyie Gory) (1964) * with hard-encoded English subtitles * $13.99 NOW ONLY $9.99
ABUNA MESSIAS (Cardinal Massaia) (1939) * with switchable English subtitles * $13.99 NOW ONLY $9.99
MAMELE (1938) * with hard-encoded English subtitles * $13.99 NOW ONLY $9.99
ABDUL THE DAMNED (1935) $13.99 NOW ONLY $9.99
THE JOLLY PAUPERS (1937) * with hard-encoded English subtitles * $13.99 NOW ONLY $9.99
LE ROMAN DE WERTHER (1938) * with switchable English subtitles * $13.99 NOW ONLY $9.99
THREE DAUGHTERS (1949) * with hard-encoded English subtitles * $13.99 NOW ONLY $9.99
WHERE IS MY CHILD (1937) * with hard-encoded English subtitles * $13.99 NOW ONLY $9.99
TRANSPORT Z RAJE (Transport from Paradise) (1963) * with switchable English subtitles *​ $13.99 NOW ONLY $9.99
DAS TESTAMENT DES DR. CORDELIER (1959) * with switchable English subtitles *​ $13.99 NOW ONLY $9.99
MARIJKA NEVERNICE (Marijka the Unfaithful) (1934) * with switchable English subtitles *​ $13.99 NOW ONLY $9.99
ODETTE (1950) * with switchable Spanish subtitles * $13.99 NOW ONLY $9.99
KAPO (1960) * with Italian or dubbed English audio and switchable English subtitles *​ $13.99 NOW ONLY $9.99
UN CARNET DE BAL (1937) * with switchable English subtitles * $13.99 NOW ONLY $9.99
HE MAN WHO LAUGHS (1928) $13.99 NOW ONLY $9.99
AM ABEND NACH DER OPER (1945) * with switchable English subtitles * *IMPROVED VIDEO * $13.99 NOW ONLY $9.99
DER TRÄUMENDE MUND (1932) *with switchable English subtitles* $13.99 NOW ONLY $9.99
LEISE FLEHEN MEINE LIEDER (1933) * with switchable English subtitles *​​ $13.99 NOW ONLY $9.99
DER AMMENKÖNIG (1935) * with switchable English subtitles * $13.99 NOW ONLY $9.99
DER STOLZ DER 3. KOMPANIE (1931) * with switchable English subtitles * $13.99 NOW ONLY $9.99
JAN HUS - (1st Part of Hussite Trilogy) (1954) * with hard-encoded English subtitles * $13.99 NOW ONLY $9.99
DIE SENNERIN VON ST KATHREIN (1955) * with switchable English subtitles * $13.99 NOW ONLY $9.99
THE OLD AND THE NEW (The General Line) (1929) * with switchable English subtitles * $13.99 NOW ONLY $9.99
.
.
DOCUMENTARIES
PRIVATE FILMS - OSTFRONT + BOMBING GERMANY- TARGET FOR TODAY $13.99 NOW ONLY $9.99
THE AFRIKA KORPS - PART II * with switchable English subtitles * $13.99 NOW ONLY $9.99
SOVIET WARTIME NEWSREELS 2 (2013) * with switchable English subtitles * $13.99 NOW ONLY $9.99
PZKW V - PANTHER TANK & INFANTRY WEAPONS OF WWII $13.99 NOW ONLY $9.99
ESCAPE INTO UNCERTAINTY - THE JEWISH REFUGEES OF AUSTRIA (2012) * with switchable English subtitles * $13.99 NOW ONLY $9.99
POLITICAL FILMS OF THE REICH VI (2012) * with switchable English subtitles * $13.99 NOW ONLY $9.99
THE VICTORY DAY PARADE IN MOSCOW (2015) * partial, switchable English subtitles * $13.99 NOW ONLY $9.99
AIR ATTACK ON COLOGNE * with switchable English subtitles * $13.99 NOW ONLY $9.99
5 DVD SET: THE EAST PRUSSIAN COLLECTION * with switchable English subtitles * $57.99 NOW ONLY $39.99
Thank you and the best to all of you,
RAREFILMSANDMORE.COM