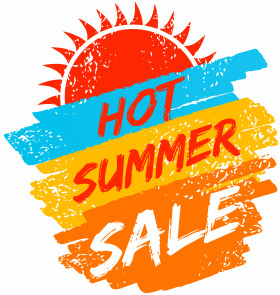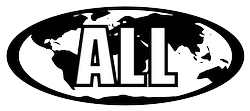 Our DVDs are "all regions"
and will play in any DVD player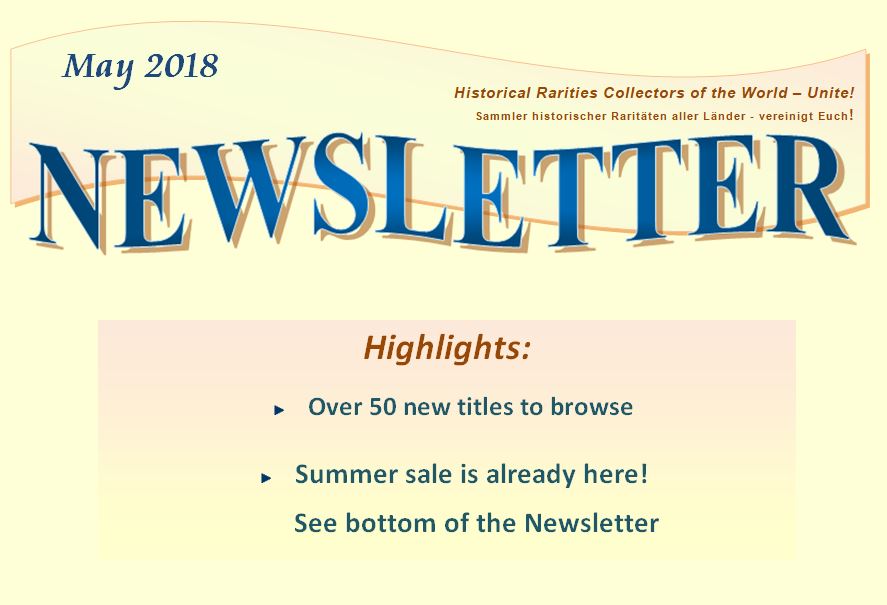 WHEN YOU READ THIS LETTER (1953) * with switchable English subtitles * * NEW *
The parents of Thérèse and Denise Voise have just passed away and Thérèse delays entering a convent to take care of her younger sister. Max, a young mechanic and unrepentant seducer, takes advantage of Denise, who then tries to commit suicide. To make amends, Thérèse requests that Max marry Denise. He pretends to accept, while in fact planning to in turn seduce Thérèse. She is not immune to his charms, but can nevertheless see what he's up to. Faithful to her religious commitment, Thérèse determines to save this lost soul.
.
THE PLEA (1967) * with multiple, switchable subtitles * * NEW *
Based on the work of Georgia's national poet Vazha Pshavella (1961-1915), Vedreba is a loosely-structured, visual poem that follows the plots of Pshavella's epics and talks about pride, honor, revenge, and mourning. Set amidst the mighty swipe of the Caucasus mountains and making full use of the inconceivable natural imagery of geological forms and unusual architecture, of strong facial features and costumes, and of sounds and winds, this is a truly memorable cinema of image creation. Khevsur Aluda kills Chechen Mutsal in a decent fight. Enchanted by his rival's bravery, Aluda refuses to cut off Mutsal's right hand. For this violation of Khevsur tradition, Aluda is expelled from his family. Chechen Chokhola gets acquainted with Khevsur Zviadauri while hunting in the mountains. He brings Zviadauri home, pays him homage and lets him stay overnight at his place. However the Chechens know Zviadauri is a Khevsur. They drag him out of Chokhola's house and execute him near a Chechen's grave. Chokhola can do nothing to defend Zviadauri.
.
ARMY OF SHADOWS (1969) * with switchable English subtitles * *NEW*
Philippe Gerbier, the head of a Resistance network, is arrested by Vichy police on suspicion of resistance activity. Acquitted for lack of evidence, he is nevertheless sent to a concentration camp. He and a young Communist begin work on an escape plan, but before it can come to fruition, he's transported to Paris for questioning by the Gestapo. He manages to kill a guard and make his escape. Gerbier manages the resistance network in Marseille. He and three of his men, Félix Lepercq, Guillaume Vermersch, a burly veteran known as Le Bison, and Claude Ullmann, a young recruit known as Le Masque, need to execute one of their own members, a young agent named Paul Dounat, for having betrayed Gerbier. They find the house next door to that they are using occupied, meaning they cannot use their guns.
MANSION OF THE LIVING DEAD (1982) * with hard-encoded English subtitles * *NEW*
Living in a town near Munich, four waitresses at a topless joint decide to take a few days off work to visit sunny Gran Canaria. Following the travel agency's recommendation, they finally arrive at this dream hotel by the beach, filled with high expectations of having a good time. However, right from the start, the girls sense a strange vibe. Why is this hotel completely vacant and the beach mysteriously deserted? After the initial disappointment, the secretive director of the hotel, Carlo Savonarola, shows them to their rooms, but soon, the wailing sound of the wind blowing and the echoes from the empty corridors bring chills down the spine, and demanding answers. Is this situation linked somehow to the grim history of this hotel? Moreover, what lies hidden behind the thick stone walls of the nearby abandoned convent which dates back to 1749?
MUTTER KRAUSENS FAHRT INS GLUCK (1929) * with switchable English and Spanish subtitles * *NEW*
Mother Krausen lives with her adult children --- daughter Erna and son Paul --- in miserable conditions. Their apartment consists of two rooms and a kitchen. To pay the rent, Mother Krausen rents out the good room to a troublemaker, who earns his living as a petty crook. He lives there with his lover, whom he sends out into the street to prostitute herself, and her little daughter. Six persons live shoulder-to-shoulder in this small and narrow apartment, where the bathroom is on the ground floor. One washes oneself in the kitchen, where Erna and the child also sleep. Although Mother Krausen does all she can to make things right, she can't escape the crushing conditions which surround them. It doesn't help either, that a questionable lad casts lustful eyes on her daughter Erna. The misery's also incorporated in the form of her son, who, for a few pennies, spends his time collecting rags for recycling among the poor. One day, he steals money from his old mother to go drinking. Tempted by even more questionable "friends", it isn't long before the stolen money vanishes into the pockets of the tavern owner.
Mutter Krausen wohnt mit ihren erwachsenen Kindern, Tochter Erna und Sohn Paul, in ärmlichen Verhältnissen; ihre Wohnung hat zwei Zimmer und eine Küche. Um die Miete zu bezahlen, vermietet sie das gute Zimmer an einen Schlafburschen, der als Kleinganove sein Geld verdient. Er lebt mit seiner Geliebten, die er als Prostituierte auf die Straße schickt, und deren kleiner Tochter in dem Zimmer. Sechs Menschen teilen sich die kleine, enge Wohnung, das Klo ist im Hausflur, gewaschen wird sich in der Küche, wo Erna und das Kind auch schlafen. Obwohl sich Mutter Krausen wirklich bemüht, alles richtig zu machen, kriecht das Milljöh auch in ihre Wohnung. Zunächst in Gestalt des Schlafburschen, der ein lüsternes Auge auf ihre Tochter Erna geworfen hat. Dann in Gestalt ihres Sohnes, der sich einige Groschen in der Lumpensammlung verdient. Er stiehlt ihr eines Tages das einkassierte Zeitungsgeld. Paul wird von seinen Saufkumpanen verleitet, das Geld ist schnell vertrunken.
DIE LUMMEL VON DER ERSTEN BANK (1969) *NEW*
Department head Dr. Taft is determined to tame the rebellious spirit of Class 11a in Mommsen High School. To that end, he comes upon the bright idea of smuggling his nephew Ewald into the class. Ewald's supposed to rat out another student, Pepe Nielhagel, before he's able to launch any of his clever pranks on the teeacher. But clever Pepe and his buddies make his life a living hell and ensure that the 100-year anniversary celebration of the high school will be something to remember for all time. When guidance counselor Knorz decides this would be a good time to inaugurate his new car, he ends up experiencing a rather nasty surprise.
Oberstudiendirektor Dr. Taft ist fest entschlossen, die aufsässige Klasse 11a des Mommsen-Gymnasiums zu zähmen. Zu diesem Zweck lässt er sich einiges einfallen und schmuggelt seinen Neffen Ewald in der Klasse ein. Dieser soll ihn rechtzeitig informieren, wenn der Schüler Pepe Nietnagel wieder neue Streiche ausheckt. Doch Pepe und seine Freunde machen ihm einen Strich durch die Rechnung und sorgen dafür, dass die Feier zum hundertjährigen Bestehen des Gymnasiums ein unvergessliches Erlebnis wird. Als Studienrat Knörz sein neues Auto einweihen möchte, erlebt er eine böse Überraschung.
THE THREE PILOTS (1942) * with switchable English and Spanish subtitles * *NEW*
This tribute to the Italian Air Force Academy, made right in the middle of the Second World War, is, for the most part, lacking the usual fascist innuendos so common to the genre. As the opening credits state, many of the film's extras (who were actual cadets) were either dead or invalided out of service by the time the film went into circulation. To be sure, the country's fortunes were at its low point when the movie finally made it to the theatres. The film addresses the friendships that formed during training for service, along with the usual romantic adventures, and shows some rather dramatic and daring photography. Ironically, while the film tried to give a human face to the soldiers fighting on the Axis side of the war, shortly after its release, a number of pilots from this very academy had switched to the Allied cause after Italy's surrender in 1943.
THERE'S ALWAYS A PRICE TAG (1957) * with switchable English subtitles * *NEW*
Walking the streets intoxicated, Eric Freminger would've ended up run down by a car without the help of a stranger, Robert Montillon. Facing a rather difficult time, Robert accepts Freminger's proposal to take a job as his personal assistant and driver, despite the cold reception from Frenminger's wife and the disturbing atmosphere of the lavish house, in which he's received. 48 hours later, completely ruined despite appearances, Freminger shoots himself in the head after telling his wife Helene, she'll have to convince the insurance company he was murdered in order to collect 300 million Francs. Helene convinces Robert to help him in a Machivellan plan she conceives to defraud the insurers and becomes his mistress to pay for the deed. That, of course, doesn't stop him from seducing the young housemaid at an opportune moment. Later, during a violent argument between Robert and Helene, he accidentally kills her. That's when everything really starts to unwind, as the young man is accused of committing two murders he didn't commit.
Un soir d'ivresse, Eric Fréminger se ferait écraser bêtement sans le secours d'un inconnu, Robert Montillon. Celui-ci connaît des jours difficiles et, malgré l'accueil plutôt glacial de la femme de Fréminger, malgré le caractère quelque peu inquiétant de la somptueuse demeure où il est reçu, Robert accepte la proposition que lui fait Fréminger d'entrer chez lui comme secrétaire-chauffeur. Quarante-huit heures plus tard, ruiné malgré les apparences, Fréminger se tire une balle dans la tête après avoir annoncé à Hélène, sa femme, que pour toucher les 300 millions de l'assurance-vie, elle devra maquiller son suicide en crime car il vient de faire supprimer la clause « suicide » par l'assurance. Hélène persuade alors Robert de l'aider dans le plan machiavélique qu'elle conçoit aussitôt ; et elle devient sa maîtresse pour le payer de ce petit service. Ce qui ne l'empêche pas de le pousser dans le lit de sa jeune bonne afin de trouver en celle-ci, au moment opportun, un témoin facilement influençable. Mais au cours d'une explication orageuse entre Robert et Hélène, celle-ci est tuée accidentellement par lui. Tout le mécanisme se retourne alors contre le jeune homme qui est accusé de deux crimes sans pouvoir se disculper.
THE PHANTOM WAGON (1940) * with switchable English and Spanish subtitles * *NEW*
Every year on New Year's Eve, at the final stroke of Midnight, a ghost cart appears in search of a new driver. And when that happens, someone will die to become the coach's new driver. David Holm is a bad man, who mistreats his wife, his children and his brother and probably doesn't recycle his garbage, either. During a bout of drinking with his friend George, a fight breaks out between the two men. George is killed with a stab of the knife and in the background, one can hear the last stroke of the Midnight bell.
Chaque année à la Saint-Sylvestre, au dernier coup de minuit, la charrette fantôme apparait a la recherche d'un nouveau conducteur. Au dernier coup de minuit un homme meurt pour conduire le triste convoi. David Holm est un mauvais garçon, maltraitant sa femme, ses enfants, et son frère. Au cours d'une énième beuverie avec son ami Georges, une bagarre éclate entre les deux hommes : Georges succombe d'un coup de couteau, alors que sonne le dernier coup de minuit ...
OCCUPATION IN 26 PICTURES (1978) * with switchable English and Spanish subtitles * *NEW*
The movie chronicles a friendship between three young men: an Italian; a Croat; and the son of a Jewish store owner. Before the War, they were fast friends, enjoying each other's company at carnival and competing at a fencing club. When German and Italian Fascists occupy Yugoslavia in 1941, a puppet regime of Croat nationalists is set up (the Ustasha) and a policy of divide and conquer is put into place. It isn't long before atrocities are committed and those of Jewish heritage and/or leftist leanings are imprisoned and murdered. Toni joins the Fascists, while Miho (the Jew) escapes captivity and death. Niko and his father become anti-Fascists and join the Resistance.
VERRAT AN DEUTSCHLAND (1954) * NEW *
In the early years of the Second World War, the German Communist Dr. Richard Sorge, works as a reporter in Tokyo. Secretly, his real purpose is to obtain secret information from the German embassy and pass it on to Moscow, with the hope of foiling Hitler's planned attack on the Soviet Union. When the Japanese finally blow his cover, even his beloved Katharina isn't able to help him anymore.
Mitten im Zweiten Weltkrieg verdingt sich der deutsche Kommunist Dr. Richard Sorge als Reporter in Tokio. Insgeheim ist er jedoch bemüht, Geheiminformationen aus der deutschen Botschaft nach Moskau weiterzuleiten, um die geplanten Angriffe Hitlers zu vereiteln. Als ihm letztendlich die Japaner auf die Schliche kommen, scheint ihm selbst seine Geliebte Katharina nicht mehr helfen zu können.
SCHON MUSS MAN SEIN (1951) * NEW *
Theater director Zwickel is nervous about the premiere of his new operetta. He has one more day to complete the work, but the finale remains incomplete. While Zwickel is banging his head against the wall trying to get disgruntled composers Jupp and Juppi to get on the ball, they're being mobbed behind the scenes: Chorus girl Maria Schippe accuses the diva of the show, Rose, of being consistently off-key. When the insulted star refuses to perform on the night of the premier, Maria gets her big chance to put her Marks where her mouth is.
Theaterdirektor Zwickel bangt um die Vorpremiere der neuen Operette. Ein Tag bleibt noch, um das fragmentarische Werk zu komplettieren. Immerhin fehlt noch das gesamte Finale. Während Zwickel sich abmüht, das saumselige Komponistenduo Jupp und Juppi Holunder auf Trab zu bringen, wird hinter den Kulissen gemobbt: Choristin Maria Schippe wirft Diva Rose vor, sie treffe die falschen Töne. Als sich der beleidigte Star am Premiereabend weigert aufzutreten, erhält Maria ihre große Chance.
This story takes place in the beginning of the 1950s in a small village in the Bavarian Alps known as Oberschonau. The village teacher's daughter Maria and young farmer Mathias want to marry soon. But fate has something else in store for the couple: forest ranger assistant Franz is stabbed to death by a poacher and his dog shot. At the site of the murder, however, it is Mathias' knife which is found. To avoid being arrested, the young man flees abroad. And so, most of the villagers believe that he is, indeed, the murderer. On the other hand, Maria is absolutely convinced of his innocence. Mathias is able to find shelter just across the border with the mother of a deceased friend (no, he didn't murder him, either). He's pretty sure he knows who murdered the forester: Leo Stanzer, a lumberman in the local sawmill. Unfortunately, he can't prove it. One day, Maria looks for her fiancee in his hideout and begs him to come home to be at the side of his deathly ill mother. Mathias barely hesitates a second and hurries home. He makes it in time to see his mother still living, but is arrested at her bedside. Now his resolute fiancee takes matters into her own hands. Risking her life, she finds a way to bring the real villain to justice. Now, nothing stands in the way of her marriage to Matthias.
Die Geschichte spielt Anfang der 1950er Jahre in dem kleinen Dorf Oberschönau in den bayerischen Alpen. Die Lehrerstochter Maria und der Jungbauer Mathias wollen bald heiraten. Ein schwerer Schicksalsschlag aber macht dem Paar einen Strich durch die Rechnung: Der Jagdgehilfe Franz ist von einem Wilderer erstochen worden, und am Tatort findet die Polizei Mathias' Messer. Um einer Verhaftung zu entgehen, setzt sich der Beschuldigte ins Ausland ab. Deshalb glauben die meisten Dörfler, dass Mathias der Mörder sei. Maria aber glaubt fest an seine Unschuld. Jenseits der Grenze findet Mathias bei der Mutter eines verstorbenen Freundes Unterschlupf. Er glaubt zwar, den wahren Täter zu kennen, nämlich Leo Stanzer, den Holzverwalter des Sägewerks; dieser aber kann beweisen, dass er zur fraglichen Zeit bei der Magd Zenzi war. Als das Ehepaar Meier aus Deutschland bei Mathias Zimmerwirtin seinen Urlaub verbringt, schlägt es sich auf Mathias' Seite. Gemeinsam versuchen sie alle Umstände zusammenzutragen, die Mathias' Unschuld beweisen könnten. Eines Tages sucht Maria ihren Verlobten in seinem Versteck auf und bittet ihn, zu seiner todkranken Mutter zurückzukehren. Mathias zögert nicht lange und eilt in die Heimat. Am Sterbebett seiner Mutter wird er verhaftet. Jetzt nimmt die resolute Maria die Zügel in die Hand. Unter Einsatz ihres Lebens schafft sie es, den wahren Mörder zu überführen. Der Heirat mit Mathias steht nun nichts mehr im Wege.
HEIMATGLOCKEN FILM PROGRAM (1952) * NEW *
4-paged film program put out for this film. The program is in very good shape, though it does have multiple folds.
THE BAD GUYS (El Achrar) (1970) * with switchable English subtitles * *NEW*
An adventure of money, love and betrayal in the deserts of Egypt at the site of the Battle of El Alamein. Three smugglers are on their way back home after a successful operation at the border, but greed rears its ugly head and one of the group is brutally killed. The last two must work together, if they're to make it home alive, but now, they don't trust each other. One of them steals the money, only to discover it's counterfeit. Where's the real money? With the dead partner's daughter, whom they now must find. When this means adding yet another new partner to the operation, they find themselves driving deep into an area sewn with landmines left over from the Second World War to retrieve the hidden stash. If that weren't enough, they also must engage in a battle against the desert sun, storms, outlaws, thirst and, above all, one another, as the schemes of love and betrayal continue.
SIR ARNE'S TREASURE (1919) *NEW*
Three Scottish officers, including Sir Archi, murder Sir Arne and his household for a coffin filled with gold. The only survivor is Elsalill, who moves to relatives in Marstrand. There she meets a charming young officer - Sir Archi, and she soon understands that he was one of the murderers. She is in a classic dilemma between her love for Sir Archi and justice.
LA FUGGITIVA (1941) * with switchable English subtitles * *NEW*
A runaway meets a happy, but very lonely girl, Delfina, who has just lost her parents. The two immediately become friends and the young girl finds work in a home as a governess. She, in turn, falls in love with the girl's father, and this love is reciprocated. But when he discovers that he is not a widower, as he thought he was, but was only abandoned by his wife, he finds the courage to introduce himself to his wife's father, whom he's never met. This man never approved of the marriage of Delfina's parents and rejected his daughter because of it. When Delfina tells her newfound grandfather who she is, she begs to stay with the man. This happens and she brings much joy to her lonely grandfather; but she is not completely happy, because she longs for the man she met and fell in love with.
Una bambina fuggita da casa incontra una ragazza allegra ma molto sola,Delfina, che ha da poco perso i genitori. Le due fanno subito amicizia e la giovane trova lavoro nella casa della piccola come governante.Si innamora,ricambiata, del padre della bambina. Quando scopre che lui non è vedovo come aveva creduto,ma è solo stato abbandonato dalla moglie, se ne va e trova così il coraggio di presentarsi al nonno che non conosce: infatti egli non approvando il matrimonio dei genitori di Delfina, aveva ripudiato la figlia. Quando la ragazza rivela la sua identità la prega di restare. Delfina porta gioia in casa del solitario nonno,ma non è completamente felice,perché le manca l'uomo che ama.
THE MIGHTY CRUSADERS (1958) *NEW*
This movie is loosely based on a poem by Torquato Tasso, set in the time of the Crusades. Godfrey of Bouillon, a Christian blessed by the Pope and charged with the task of liberating the Holy Land from its Muslim oppressors, has been doing a bang-up, crappy job of things: in fact, he's been attacking Jerusalem for several years now and is no closer to taking it than the Muslim infidels are to converting to the teachings of Christ. Godfrey's best soldier is Tancredi, who collides with his Arab counterpart on the battlefield: a fiercely strong warrior, who turns out to be ... uhh ... a girl named Clorinda (oh yeah, that's gotta impress everyone watching!). If it weren't bad enough that Godfrey's best soldier is held at bay by a housewife, the two of them now proceed to fall in love while the battle rages all around them. Needless to say, their love affair will last about as long as a snowfall in the Holy City, because the witch Armida, a faithful follower of Muhammed, casts a spell on the two, which makes them enemies once more. Only time will tell whether the two can overcome the hatred around them before you fall asleep in front of the TV waiting to find out.
WENN DAS HERZ SPRICHT (1951) *NEW*
In Belgium, during World War II, a young music student and her mother are the only ones left of a large family, the men having all been lost in the war against Germany. Their château is partially taken over by a German officer. The girl, Nicole, has an intense hatred for the Germans and tells the German as much. Whey they discover they have a mutual interest in music, especially the piano, they come to know each other better and fall in love. They know it's an impossible situation - especially the girl, who is forced by the Underground to steal documents and information from him - and realize their romance can only end in tragedy.
Belgien, während der deutschen Besatzung: Auf einem kleinen Chateau nahe Brüssel, auf dem die talentierte Musikstudentin Nicole und ihre Mutter leben, werden Wehrmachtseinheiten einquartiert. Der Tod des Vaters im Kampf gegen die Nazis entzündet in Nicole einen wahllosen Hass gegen alle Deutschen – bis sie und Oberst Hohensee ihre gemeinsame Liebe für die Musik entdecken. Langsam erwächst eine zarte Romanze zwischen den beiden. Doch der Krieg hat sie schließlich ein und macht ihre Liebe unmöglich.
DER FALSCHER VON LONDON (1961) * with switchable English and German subtitles *NEW*
Peter Clifton and his new bride Jane are spending their honeymoon at secluded Longford Manor. One night, Jane finds her husband in a secret room at a printing press. Can it be that Peter is that long sought-after "Counterfeiter of London"? Just as surprised to see her as she is to catch him printing out brand new five Pound notes, Peter actually has the nerve to provide an explanation: Peter's dad has long suffered from a mental condition, which causes him to do things he's unaware of (like printing out counterfeit banknotes; distributing them at stores; re-selling the stolen goods on EBAY; and only then, realizing he's got a "problem"). If Jane's stupid enough to believe that one, then she'll no doubt swallow the upcoming excuse for the body of Basil Hale, once Jane's incorrigible suitor, who provokes Peter and ends up stiff as a board in the park the next morning, said condition having nothing to do with his lust for Peter's wife. But did Peter really knock off the pervert? Although everything points to her groom having done the dirty deed, Jane nevertheless destroys all the evidence pointing to him and then contacts Scotland Yard to find out what really happened (other than her arrest for tampering with a murder investigation, that is).
Peter Clifton verbringt die Flitterwochen mit seiner Braut Jane im abgeschiedenen Longford Manor. Eines nachts erwischt Jane ihren Gatten in einem geheimen Raum an einer Druckerpresse. Ist Peter etwa der lange gesuchte "Fälscher von London"? Peter ist scheinbar genau so überrascht wie seine Frau, hat aber eine Erklärung: Sein Vater litt an einer Geisteskrankheit, durch die er oft nicht mehr wusste, was er getan hat. Basil Hale, der auch gerne der Ehemann von Jane geworden wäre, provoziert Peter daraufhin, am nächsten Morgen wird er tot im Park aufgefunden. Doch wer hat ihn getötet? Obwohl alle Indizien auf Peter zeigen vertuscht Jane zuerst einmal alle Spuren, dann bittet sie Scotland Yard herauszufinden, was hier eigentlich los ist.
KOHLHIESELS TOCHTER (1962) *NEW*
Innkeeper Kohlhiesel has two, very different daughters: Susi is rude and grumpy; Liesel is charming and pretty. Before pretty Liesel will be allowed to marry, Kohlhiesel will have to find a man for Susi (preferably one whose seeing-eye dog is on vacation). Silly as that may seem, that's what the innkeeper promised to his dying --- and obviously delusional --- wife. Hoping to hook some unwitting bachelor, he puts an ad in the paper and comes up with two victims: the first is only interested in the dowry; the other, a student, only in the pretty sister. Unfortunately for the student, Liesel's neighbor wants her, too.
Gastwirt Kohlhiesel hat zwei unterschiedliche Töchter. Die eine, Susi, ist derb und grantig, die andere, Liesel, ist charmant und hübsch. Bevor die schöne Liesel heiraten darf, muss Kohlhiesel erst einen Mann für Susi finden. Das hat der Gastwirt seiner verstorbenen Frau versprechen müssen. Durch eine Heiratsanzeige finden sich sogar zwei Bewerber. Der eine, ein Schnorrer, ist nur auf die Mitgift aus, der andere, ein Student, auf Susis hübsche Schwester. Auf die hat allerdings auch der Nachbar ein Auge geworfen.
DAS ZWEITE GLEIS (1962) * with switchable English and Spanish subtitles * *NEW*
It's 1962. There's a theft from some goods wagons at the railway station and the railroad dispatcher Brock recognizes one of the thieves, but refuses to identify him in a police line-up. The thief Runge convinces his partner --- the locksmith Frank --- to get to know Brock's daughter Vera, because he's convinced he knows the dispatcher ... and behind that forgotten acquaintanceship must be the reason Brock won't identify the thieves. And it doesn't take long for the answer to be found: During the Second World War, Brock's wife hid a Jewish escapee, who Runge shot after finding him in her cellar. Runge then turned Brock's wife over to the Gestapo. Out of shame, Brock took on a new identity and started a new life. But when Runge murders Frank, Brock finally breaks his silence.
Im Jahr 1962: Bei einem Diebstahl auf dem Güterbahnhof erkennt Fahrdienstleiter Brock einen der Diebe, identifiziert ihn bei der Gegenüberstellung aber nicht. Dieb Runge setzt Schlosser Frank, den er angestiftet hatte, auf Brocks Tochter Vera an. Die jungen Leute finden heraus, warum Brock gelogen hat. Während des Zweiten Weltkriegs hatte Brocks Frau einen Flüchtling versteckt, der von Runge erschossen wurde. Runge lieferte die Frau der Gestapo aus. Aus Scham legte sich Brock eine falsche Identität zu und schwieg. Als Runge auch noch Frank ermordet, bricht Brock sein Schweigen.
Nina Laval is both a talented and attractive dancer, pursued and admired by many men. Per her request, Baron von Bihl, a real womanizer, goes to see the husband of Baroness Edith von Steffen (Hans), to implore him to avoid going to the cabaret, where Nina swings her legs around provocatively. For her part, Nina's fallen for the young Swiss painter Rudolf Bunzli, who's at the cabaret to complete a painting of the dancer. Hans is at the cabaret, too, hoping to get Nina to warm up to the idea of having an affair with him. That's mainly the reason he doesn't want to go home and back to his wife, the baroness. So, the baroness decides the best weapon in this situation would be money. She has von Bihl offer the girl and her painter a long trip to the Swiss Alps, hoping the motto, "out of sight; out of mind", will work wonders here. Unfortunately, her less-than-loyal husband Hans is not so easily shaken off.
Nina Laval ist eine ebenso talentierte wie attraktive Tänzerin, die von zahlreichen Männern umschwärmt und begehrt wird. Im Auftrag der Baronin Edith von Steffen begibt sich Baron von Bihl, ein ausgewiesener Schürzenjäger und Casanova, zu Ediths Gatten Hans, um selbigen von einem Besuch in dem Varieté, wo Nina ihre Beine schwingt, tunlichst fernzuhalten. Nina hat sich indes in den jungen Schweizer Maler Rudolf Bünzli verliebt, der gerade dabei ist, von der Tänzerin ein Porträt anzufertigen. Auch Hans nimmt an diesen Sitzungen teil, immer in der Hoffnung, Nina für sich zu erwärmen, um sich die junge Dame als seine Geliebte zuzulegen. Schon deshalb will er nicht zu Heim und Gattin zurückkehren. Nun greift die Baronin zu raffinierten Waffen, nämlich zu Geld. In ihrem Auftrage offeriert Bihl dem Modell und ihrem Porträtisten kurzerhand eine längere Reise in die Schweizer Alpen an, getreu dem Motto: aus den Augen, aus dem Sinn. Doch Baronin Ediths auf Freiersfüßen wandelnder Hans lässt sich so leicht nicht abschütteln.
DER BLAUE STROHHUT (1949) *NEW*
Pretty hat-saleswoman Lola wants nothing more than to become an operetta singer. Unfortunately, it isn't so easy to make it in the music business. Operetta Diva Isabella, on the other hand, is sick and tired of performing and leaves the stage. This, despite the fact that her partner begs her on bended knee to stay, because without her, he can't premiere his latest work on the stage. Fortunately, through a lucky twist of fate, Lola's discovered and now has her big shot at becoming a star.
Die überaus hübsche Hutverkäuferin Lola will unbedingt zur Operette, doch schafft nur schwer den Einstieg in die Welt des Gesangs. Die gelangweilte Operetten-Diva Isabella hat die Schnauze voll von ihrer Arbeit und verlässt die Oper, obwohl ihr einstiger Partner sie auf Knien anfleht zu bleiben, denn ohne sie, kann er das neueste Stück nicht realisieren. Durch einen glücklichen Zufall wird Lola für die Rolle entdeckt und hat jetzt ihre große Chance.
Captain Fracasse, a down-on-his-luck nobleman, gives shelter at his estate to a troupe of traveling actors one evening. He falls in love with Isabelle, an actress in the group. The next day, as they prepare to leave, he decides to join them, seeing as how his future looks none too promising where he is, but mainly to be with Isabelle. Along the way, however, Isabelle is kidnapped by a villainous nobleman who wants her for himself. Captain Fracasse must ride to the rescue of his beloved.
DIE GESCHICHTE VOM ARMEN HASSAN (1958) *NEW*
Hassan has nothing else in the world other than his wonderful parrot. When the rich neighbor's dog threatens the bird, Hassan defends it so vigorously that the dog is soon lying dead before him. From then on, Hassan must serve the rich man in the dog's place; this is the judge's sentence after the rich man has "bought" the verdict. But the hour comes when Hassan takes his revenge for this injustice.
Irgendwo in Mittelasien in einer kargen, trockenen Landschaft lebt Hassan. Während die meisten Menschen dieser Gegend kaum genug Wasser zum Überleben haben, steht auf dem weiten Anwesen des reichen Kaufmanns Machmud ein prächtiger Brunnen. Als Hassans Wegbegleiter, ein Papagei, sich eines Tages auf den Brunnenrand setzt, wird er vom Wachhund des Kaufmanns angefallen. Hassan sieht keine andere Möglichkeit als den Hund zu töten, um den Papagei zu retten. Zur Strafe muss Hassan von nun an den Platz des Wachhundes einnehmen und angeleint auf dem Anwesen sitzen. Als kurz darauf ein Pferd gestohlen wird, muss er auch noch dessen Aufgaben erfüllen. Nur Fatima, eine schöne Sklavin, bringt etwas Licht und Hoffnung in sein Leben. Doch Hassan hält die Strafe aus, weil er sie als gottgegeben ansieht. Als er jedoch eines Tages begreift, dass in Wahrheit nicht Gott, sondern die Reichen die Regeln aufstellen, rebelliert er. Er öffnet die Tore von Machmuds Garten und lässt alle Menschen aus dem großen Brunnen trinken.
THE BLONDE WITCH (1956) * with hard-encoded English subtitles * *NEW*
Brulard, a French civil engineer on assignment in Sweden for a lumber company, meets Ina, a local nature-girl type. He falls in love, has an affair, tries to convert her to "civilization", but ends up getting her killed by superstitious villagers instead.
BEHIND CONVENT WALLS (1978) * with switchable English and Spanish subtitles * * NEW *
A zealous, handsome priest, who is the confessor for a convent full of women, encourages the equally zealous abbess of one such institution to enforce the same strict rules on these unfortunate women that are applied to others. In doing so, they uncover a snake pit of sexual couplings, both lesbian and heterosexual, as well as many tools for masturbation. At the same time, a particularly disturbed inmate manages to poison herself and many of the other novitiates in yet another scandal which is covered up by church authorities.
UND UBER UNS DER HIMMEL (1947) * NEW *
Wherever one looks, Berlin is nothing but a field of rubble. This is the sight which greets Hans Richter when he returns to his hometown shortly after war's end. Accompanying him is young Fritz, whom he had gotten to know during the confusing of long retreat on the Eastern Front. Hans' old apartment is almost completely destroyed; only one of the rooms is "liveable", and then only because the situation is so desperate. At a former trucking firm, he finds only an old horse and wedding carriage left over from his once thriving company. Next door to him is Edith, the young widow of a teacher, who's moved in with her child. Soon after, Hans develops a deep affection for her and Edith, too, falls in love with the hale returnee, who radiates so much unwavering self-confidence. Fritz, a clever boy devoid of moral scruples, quickly find his way on the black market, where one can earn good money relatively quickly. Even Hans Richter, whose search for a job is consistently disappointing, soon lets himself get dragged into illegal trade. A few months later, Hans' son Werner returns from imprisonment at the hands of the Allies. A nerve injury has temporarily blinded him. Richter is overjoyed to once more hold in his arms the son he thought dead. Unfortunately, his son is less than delighted in his father's black market dealings and doesn't hesitate to show his disrespect. It isn't long before violent arguments develop between the two. Edith, too, is little impressed by the luxurious gifts Hans has been bringing her. In fact, she turns away from him, disappointed. This leads Hans to reconsider his "work", which has him living in the lap of luxury while others starve.
Berlin ist weithin ein Trümmerfeld, als Hans Richter kurz nach Kriegsende in seine Heimatstadt zurückkehrt. In seiner Begleitung ist der junge Fritz, den er in den Wirren des Rückzugs kennengelernt hat. Seine alte Wohnung ist nahezu völlig zerstört, ein einziges Zimmer ist notdürftig bewohnbar. Bei einem befreundeten Fuhrunternehmen findet er nur noch einen alten Gaul und eine Hochzeitskutsche aus seinem früheren blühenden Unternehmen vor. In die Nachbarwohnung ist Edith, die junge Witwe eines Studienrats, mit ihrem Kind eingezogen. Hans Richter empfindet bald tiefe Zuneigung für sie, und auch Edith verliebt sich in den vitalen Heimkehrer, der so viel unerschütterliches Selbstvertrauen ausstrahlt. Fritz, ein ausgeschlafener Bursche, dem moralische Skrupel fremd sind, findet rasch Anschluss an die Schieberkreise, in denen man das leichte Geld macht. Auch Hans Richter, dessen Arbeitssuche ergebnislos blieb, lässt sich bald auf lukrative Schwarzmarktgeschäfte ein. Wenige Monate später kehrt Hans' Sohn Werner aus dem Krieg zurück. Eine Nervenverletzung hat ihn vorübergehend erblinden lassen. Richter ist überglücklich, den Totgeglaubten wieder in seine Arme schließen zu können. Umso mehr verstört ihn die Verachtung, die sein Junge ihm und seinen fragwürdigen Machenschaften gegenüber hegt. Zwischen Vater und Sohn kommt es immer wieder zu heftigen Auseinandersetzungen. Auch Edith lässt sich von den luxuriösen Geschenken, mit denen Hans sie überschüttet, wenig beeindrucken. Im Gegenteil, sie wendet sich enttäuscht von ihm ab. Hans beginnt, über sein Handeln nachzudenken, das ihn in Saus und Braus leben lässt, während andere hungern.
DIE SELTSAME GRAFIN (1961) * with switchable English subtitles * * NEW *
Margaret Reddle, secretary to the lawyer Mr. Shaddle, doesn't feel well staying in London anymore. She's already avoided several assassination attempts and now wants to move to a castle to work for the Countess Moron (yes, you read right). Her last job for Shaddle will be to visit a condemned murderess in prison. Margaret discovers, that this woman is allegedly her mother (gasp!). Could that be the reason people have been trying to kill her?
Margaret Reddle, Sekretärin des Anwalts Mr. Shaddle, fühlt sich in London nicht mehr wohl. Sie ist schon einigen Mordanschlägen entgangen und will daher in Zukunft auf einem Schloß für Gräfin Moron arbeiten. Ihr letzter Job für Shaddle ist es, eine Verurteilte Mörderin im Gefängnis zu besuchen. Margaret erfährt, daß diese Frau angeblich ihre Mutter ist. Hat dies etwas mit den Anschlägen auf sie zu tun?
ALS MARTIN VIERZEHN WAR (1964) * with hard-encoded English subtitles * *NEW *
In 1920, childhood ends abruptly for Martin and his friend Kathrin, when their village in Mecklenburg gets drawn into the events surrounding the Kapp Putsch. When Martin unintentionally finds a cache of weapons the landowner von Broder wants to give to the putschists, he turns them over to the workers. Just as the village decides to go on strike to protest the coup, federal troops arrive. They're there to prevent the villagers going on strike and possibly "infecting" other villages with their radicalism. If the soldiers have to use force to stop them, they will. Kathrin helps Martin escape the village to get help. It's hoped that a battalion from the workers' militia will come to protect the strikers. The strikers are indeed protected, but then Martin falls into the hands of the putchists. He's able to escape from them and even to take part in the fight against the fascists. His great courage earns the respects of his comrades. Kathrin, however, is inconsolable: her father has fallen in battle. Now, Martin not only proves he's a brave fighter, but also a loyal friend, and comforts her.
Für Martin und seine Freundin Kathrin endet die Kindheit abrupt, als ihr mecklenburgisches Dorf 1920 in die Ereignisse um den Kapp-Putsch hineingezogen wird. Als Martin zufällig eine Ladung Waffen findet, mit denen Gutsbesitzer von Bröder die Putschisten versorgen will, übergibt er sie den Arbeitern. Als auch im Dorf gegen den Putsch gestreikt werden soll, rücken Soldaten an. Sie sollen die Einwohner des Dorfes notfalls mit Gewalt an ihren Aktionen hindern. Kathrin hilft Martin, sich in die Stadt durchzuschlagen, um dort Hilfe zu holen: Ein Arbeiterbataillon soll die Streikenden verteidigen. Die Aktion gelingt, doch dann gerät Martin in die Hände der Putschisten. Er kann gerade noch rechtzeitig fliehen, um selbst noch am Kampf teilzunehmen. Sein großer Mut verschafft ihm den Respekt seiner Kameraden. Kathrin jedoch ist verzweifelt, da ihr Vater im Kampf gefallen ist. Jetzt erweist Martin sich nicht nur als mutiger Kämpfer, sondern auch als treuer Freund, und tröstet sie.
THE FARM IN THE SMALL MARSH (1976) * with switchable English subtitles * *NEW *
In a small village in Vojvodina, where tensions are high between the town's Slavic residents and the local Volksdeutsche, the Germans round up hostages after some boys set a consignment of wheat on fire. An intelligent and shrewd Gestapo man is sent to investigate the matter, unaware that his target is a group of children. When the German announces he'll shoot a hostage each day until the guilty party steps forward, the children contact the partisans for help.
THE ASHES (Popioly) (1965) * with switchable English subtitles * * NEW *
Set during the era of the Napoleonic wars, a young Polish nobleman, Rafal Olbromski, has grown up amid slavery, poverty and great schisms between the classes. Having witnessed the death of his brother in a duel, he joins Napoleon Bonaparte's soldiers in their conquest of Europe. As Olbromski rises to the rank of general, his Polish legion commits numerous violent, and sometimes excessively brutal, sieges, all in the hope of gaining freedom for their oppressed homeland.
DER LETZTE MOHIKANER (The Last Tomahawk) (1965) * with switchable English and German audio tracks * * NEW *
After his father is murdered by a group of Iroquois under the leadership of Magua, Unkas is left as the last of the Mohicans. He swears to avenge his father's death. A short time later, Unkas and his white brother Captain Falconeye Hayward rescue General Munro's two daughters from an attack by Magua's warriors. Magua, however, is able to flee the scene with another daughter, Cora, as his hostage.
Nachdem auch sein Vater von einer Gruppe Irokesen unter der Führung von Magua ermordet wurde, ist Unkas der letzte des Stammes der Mohikaner. Er schwört Rache. Wenig später helfen er und sein weißer Bruder Falkenauge Captain Hayward, die beiden Töchter von General Munro vor einem Überfall durch Maguas Truppe zu retten. Doch Magua kann mit einer der Töchter, Cora, entkommen.
BORDELLO (1985) * with switchable English subtitles * * NEW *
During the Cretan Revolution of 1895-1898, a prostitute from Marseille, opens a whorehouse in Chania, Crete. In her brothel, many different personalities come together: English, Russian Italian and French officers; secret agents; diplomats; merchants; revolutionaries and partisans.
QUADRILLE (1955) * with switchable English subtitles * * NEW *
1910: A small, rural Slovak town is preparing to host a festive ball. The arrival of a military unit, however, turns everything on its head. Some local cavaliers, worried that some of the visiting troops might hit on their fiancees, want to postpone the dance in the last minute. The division's commander, von Rumplay, overrides these concerns and decides the ball shall take place after all. In the town square, however, officers and dancers are surprised by the alarm signal, provided by a certain Misko Marce, an estate servant present at a "private ball" being thrown at the lavish mansion ... in the absence of the home's lawful owners. Festivities interrupted, von Rumplay orders the troops to vacate the town and the local ladies start a wrestling match for the attention of the fleeing meat.
DORT IN DER WACHAU (1957) * NEW *
Paul Heider, captain of a steamer on the Danube, is both a con-artist and hero to gullible women. Elisabeth, a young reporter, is under the impression she's Paul's illegitimate child and tells everyone as much during a cruise on his ship. Peter, who works on the ship, falls in love with the big-mouthed journalist, but he, too, may be a love child of the flirtatious captain, who can't seem to keep his pants zipper closed. Will Peter commit incest with his sister Elisabeth? Gasp!
Donau-Kapitän Paul Heider ist ein Filou und Frauenheld. Elisabeth, eine junge Reporterin, glaubt, uneheliches Kind von Paul zu sein und gibt sich ihm an Bord als solches zu erkennen. Peter, der auf dem Schiff arbeitet, verliebt sich in sie. Doch kann es sein, dass auch er Sohn des Charmeurs ist?
DAS SONNTAGSKIND (1956) * NEW *
Germany, 1948: During Carnival in Cologne, the Rhineland tailor Anton Wibbel travels around the city with a Scottish MP ... with Anton wearing his new friend's uniform. When he's caught and sentenced to three weeks in prison, Anton persuades his buddy Mattes to serve the sentence for him. That actually would've solved the problem ... but in prison, Mattes dies suddenly and now Anton's officially declared dead!
Deutschland 1948. Während des Karnevals zieht der rheinische Schneider Anton Wibbel in Köln mit einem schottischen Militärpolizisten um die Häuser – wobei Anton die Uniform seines neuen Freundes trägt. Als er erwischt und zur Strafe zu drei Wochen Haft verurteilt wird, überredet Anton seinen Kumpel Mattes, die Strafe für ihn abzusitzen. Damit wäre das Problem eigentlich gelöst – doch im Gefängnis stirbt Mattes plötzlich! Und nun wird der arme Anton offiziell für tot erklärt.
BEL-AMI, DER FRAUENHELD VON PARIS (1955) * NEW *
Former soldier Georges Duroy has returned from service in North Africa to Paris without a sou in his pocket. That doesn't stop him from enviously coveting the social rank of the class he wants to be one of. Through the mediation of an old regimental colleague, Forestier, who's an influential publicist, he is able to obtain an editorial post at his buddy's newspaper. Unfortunately, Duroy has about as much talent writing as he has money in his pocket. Forestia's confident wife Madeleine does the writing for Duroy, of whom she's a big fan ... as are all the ladies. Not giving it a second thought, Duroy uses his good looks and charm to climb the ladder of success; and after his friend Forestier drops dead, he not only seizes his wife, but also his job as political editor for La Vie francais, a newspaper and mouthpiece for the government. Duroy, named "Bel Ami" by the numerous women he's slept with, is now in with the affluent class in Paris, but he's far from satisfied. After catching his trophy-wife doing the dirty with a minister, he seizes upon the event to oust the man from his post, so he can occupy it himself. Duroy soon dumps his wife for the way-too-young daughter of a wealthy banker, because the girl is both fresher and a better match for him.
Ex-Soldat Georges Duroy ist mittellos aus Nordafrika nach Paris zurückgekehrt. Voller Neid beobachtet er die feine Gesellschaft, zu der er gerne gehören will. Durch die Vermittlung seines alten Regimentskameraden Forestier, eines einflussreichen Publizisten, erhält er immerhin einen Redakteursposten bei dessen Zeitung. Schreiben kann Duroy zwar nicht, doch das erledigt für ihn Forestiers selbstbewusste Gattin Madeleine, auf die er, wie auf Frauen überhaupt, eine große Anziehung ausübt. Bedenkenlos setzt Duroy seinen Charme ein, um die Erfolgsleiter weiter zu erklimmen. So erbt er nach dem Tod seines Freundes Forestier nicht nur dessen Frau, sondern auch dessen Posten als politischer Redakteur bei "La Vie Français", einem regierungstreuen Blatt. Duroy, von den zahlreichen Frauen, mit denen er Affären hat, nur "Bel Ami" genannt, zählt nun zum wohlhabenden Pariser Zirkel, doch sein Hunger ist längst noch nicht gestillt. Nachdem er seine Gattin in flagranti mit einem Minister ertappt, stürzt er den Politiker, um nach dessen Posten zu greifen. Von Madeleine lässt Duroy sich mit Bedacht scheiden - denn die blutjunge Suzanne, Tochter des schwerreichen Bankiers und "La Vie Français"-Herausgebers Walter, erweist sich als die bessere Partie.
TOTO AND PEPPINO DIVIDED IN BERLIN (1962) * with switchable English subtitles * * NEW *
Lured by the promise of big money offered to him by two Nazis, Toto la Puzza agrees to appear in an American court in West Berlin and impersonate a general, who's being tried for war crimes. Unfortunately, the Nazis promised the same amount of money to another poor fool, Peppino Paglialunga, to testify against Idiot Number One. It doesn't take long for the Americans to realize what they're dealing with and promptly release the two with a figurative kick in the rear. After being released, the two men head for East Berlin, where Russian security forces promptly put them under arrest. When they're found to be carrying a book, which Toto uses as an advisor to pick out lottery numbers, the Russians believe to have found a secret code book and order the two chumps to use the code to find the flight paths American spy planes are using to violate Soviet airspace. Things don't get better, when Toto's dead aunt comes to him in a dream, dictating a row of numbers which supposedly correspond to the coordinates of these illegal flight paths. When the Russians end up shooting down one of their own planes based on these numbers, they come to the realization that these Italian idiots have nothing to do with espionage. That, however, doesn't prevent a Russian general from trying to use the two in an exchange against two Soviet agents in American hands. They're escorted to the Berlin Wall and released into the West, where a waiting car whisks them off to the airport. Convinced they're finally on their way back to Italy, they're more than a bit nonplussed when the pilot announces that they've just flown over Peking.
ale di guerra ricercato. Greta, figlia dell'ammiraglio gli offre 20 milioni per far finta di essere il padre e Antonio accetta. Ma quando scopre che lo aspetta una condanna a morte grazie alla testimonianza di Giuseppe, pagato da Greta, rivele la verità agli americani e riesce a convincerli con l'aiuto della... Smorfia. Ma ci sono sempre i russi che, catturati i due, vogliono fare decifrare i codici segreti americani. La smorfia e la zia monaca (defunta) danno una mano ad Antonio e i guai sembrano finiti, ma le sorprese sono sempre in agguato.
DIE SIEBEN RABEN (1937) * with switchable English subtitles * * NEW *
This is the mysterious story of seven brothers, who, through a curse, are turned into ravens. Can they be saved? To try and do so, their sister embarks on a long journey full of surprises. This fairy tale by the Brothers Grimm was set to naturalistic and exciting animation by Ferdinand Diehl. It took over a year to shoot this full-length animation film using over 120 puppets. It's considered a masterpiece of the Diehl brothers.
Die geheimnisvolle Geschichte der sieben Brüder, die durch einen Fluch in Raben verwandelt werden. Können sie gerettet werden? Ihre Schwester macht sich auf einen langen Weg voller Überraschungen. Das Märchen der Gebrüder Grimm setzte Ferdinand Diehl spannend und naturalistisch in Szene. Über ein Jahr dauerten die Dreharbeiten zu diesem ersten abendfüllenden deutschen Puppenanimationsfilm, bei dem 120 Puppen eingesetzt wurden. Der Film gilt als das Meisterwerk der Gebrüder Diehl.
THE SIXTH (1981) * with switchable English and Russian subtitles * * NEW *
The Sixth is a parable about lawlessness and bureaucracy in the aftermath of the Great October Revolution. The film could be categorized as an "Ostern" type movie, with a lawman hero who faces up to corruption against the odds, although no one around has any faith in his abilities. It's set in 1923. The Russian Civil War has come to an end, although the situation is still dangerous in some regions. An elusive band of White guards is hiding in the mountains, raiding Soviet institutions and making short work of the representatives of the local government. Five chiefs have already been killed by the "Whites" and the intimidated townsfolk believe the sixth one is also doomed. The protagonist is the sixth militia chief, but he is shrewder than his predecessors. Recognizing the superior firepower of his well-armed and zealous enemies, he attempts to mobilise the people in the towns and help them regain their faith and hope. He learns there's a leak in his organisation and that someone is informing the band of all planned operations. He decides to use this very leak against the bandits.
A French girl named Lilli Marlene, working in her uncle's café in Benghazi, Libya, turns out to be the girl that the popular German wartime song Lili Marleen had been written for before the war, so both the British and the Germans try to use her for propaganda purposes - especially as it turns out that she can sing as well. The Germans try to snatch her at one point, but don't succeed, and she performs several times for the British troops and also appears in radio broadcasts to the USA, arranged by Steve, an American war correspondent embedded with the British Eighth Army, who eventually becomes her boyfriend. Later, the Germans successfully kidnap her in Cairo and she is taken to Berlin, where she is interrogated and repeatedly told that she had been tortured and brainwashed by the British to think that she was French, when she actually is German. Once the Germans think that she has been transformed into a loyal Nazi, they set her to make broadcasts in English for the Third Reich. Her old British friends, and especially Steve, are very disappointed in her. After the war, she reappears in London during a big reunion for members of the Eighth Army. She manages to convince Steve and a few of her other Eighth Army friends that she never betrayed the British; however, British security agents arrest her. Steve and another old friend, Berry, take off with her in their broadcasting van, chased by the security people. They drive to an address in London that she had been given by the German colonel in charge of her broadcasts, in case she ever went to London and was in need of help. When they get there, she finds that the German colonel lives in it. It turns out that he is actually a British intelligence officer who was working undercover in Berlin during the war. He informs them and the security people that Lilli was never a traitor, and that, in all her communications, there were encoded messages to the British intelligence services back in London. Once they know the truth, Steve and Berry take her back to the reunion, where everybody is told that Lilli never was a traitor. She sings the Lili Marleen song for all of them and afterwards she and Steve kiss.
Leopold, a down-to-earth Viennese carriage driver, is unable to forgive his friend and colleague Franz, who's given up his horse and buggy for a hacker's license and a taxi. Over time, however, the two find a way to come to terms and preserve their friendship after all.
Leopold, ein bodenständiger Wiener Fiaker, kann seinem Freund und Kollegen Franz nicht verzeihen, dass dieser ins Taxigewerbe gewechselt hat. Doch auf Umwegen finden die beiden wieder zusammen.
THE THIEF OF BAGDAD (1940) * with English and German audio tracks * NEW *
In Bagdad, the young and naive Sultan Ahmad is curious about the behavior of his people. The Grand Vizier Jaffar convinces Ahmad to walk through the city, disguised as a subject to get to know his people. Then he seizes power, telling the inhabitants that Ahmad has died while sending his army to arrest the Sultan, who's thrown into the dungeons and sentenced to death. Ahmad befriends the young thief Abu, who helps him escape from prison. They flee to Basra and plan to travel abroad with Sinbad. However. Ahmad stumbles upon a beautiful princess and they fall in love with each other. Evil Jaffar has also traveled to Basra to propose marriage to the princess. When they see each other, Jaffar uses magic to blind Ahmad and turn Abu into a dog. Is their love doomed?
Der junge und gerechte Kalif Ahmad regiert über die große Stadt Bagdad. Als er eines Tages verkleidet auf die Straßen geht, um zu erfahren, was das Volk über ihn denkt, wird ihm von seinem Großwesir Jaffar eine Falle gestellt. Dieser lässt den jungen Kalif verhaften und für verrückt erklären, um somit selbst zum Herrscher über die Stadt zu werden. Der Kalif hingegen wird in den Kerker geworfen und soll am nächsten Morgen zusammen mit einem jungen Straßendieb namens Abu hingerichtet werden. Doch dieser ermöglicht den beiden die Flucht aus dem Gefängnis und in die Nachbarstadt Basra, wo sie zunächst untertauchen können. Bald wird ihnen klar, dass sie es Irgendwie schaffen müssen, den intriganten Großwesir zu besiegen und den rechtmäßigen Kalif wieder über die Stadt herrschen zu lassen.
CLEAR SKIES (1961) * with multiple, switchable subtitles * * NEW *
On the day the Germans invade the Soviet Union, Alexei, a pilot, marries Sasha Lvova, a young factory worker. Later on, Alexei doesn't return from a mission and is believed dead. After the war ends, he reappears: taken prisoner, he managed to survive; but everyone except Sasha avoids him. To make matters worse, he's expelled from the Communist Party. The pilot becomes inconsolable and an alcoholic. Then, Stalin drops dead and the icy treatment meted out to former POWs begins to thaw out.
BORIS GODUNOV (1989) * with English switchable subtitles * * NEW *
The film is based on the opera by Modest Mussorgsky about the tragic events surrounding the rule of Tsar Boris. The basis of the opera's plot was Pushkin's dramatic poem about Russia at the end of the 16th Century, when various candidates and adventurers fought for the tsarist throne. One of these is Boris Godunov, a man persecuted by the voice of his conscience for having once committed murder. Then there's the dramatic history of the young monk Grisky Otrepeva, who dreams of world glory. There's also the figure of Dimitry, the impostor, who, with the help of foreigners and the treacherous Russian nobility, attempts to pass himself off as the rightful Tsar. But of note is that the hero of the drama is not one from the common folk. The common people in this opera are oppressed and raped of their dignity. They realize that whoever is Tsar, he will be on the side of the rich and powerful.
DIE GOLDENE GANS (1964) * with German and English audio tracks * * NEW *
Klaus lives with his two brothers Kunz and Franz in a little village. Together, they ply their trade as cobblers in a small workshop. But the workload rests mainly on the shoulders of ill-treated Klaus. When Kunz and Franz go off into the forest to chop wood for fuel they run into an old woman who asks them for some wine and bread. Rudely and gruffly, they refuse her request and return home without any wood. Klaus then has to set out and he meets the old woman as well. He gladly offers her his frugal meal which is suddenly turned into pancakes and good wine. In addition, he receives a golden goose for his kindness. The bird possesses a an unusual characteristic: all those who are prying, nosy, envious and rapacious get stuck to it and become glued to one another. On his subsequent journey, Klaus therefore collects a weird, motley following. This sight even makes the melancholy princess laugh. Whoever can make her laugh, the king has pro-claimed, shall have her for his wife. But in view of the prospective bridegroom's poverty, the king sets Klaus to new tasks. Klaus carries them out with much skill and even manages to disentangle the stuck-together human snake. The king has no choice but to agree to the wedding.
UNTER AUSSCHLUSS DER OFFENTLICHKEIT (1961) * with German and English audio tracks *
A man is accused of murdering his wife. The state prosecutor assumes he did the deed to spend more time with his lover. But the woman in question says that his wife committed suicide in her presence and that the accused is innocent. Despite the objections of the prosecutor, the accused is set free and is found dead shortly thereafter. The prosecutor decides to pursue the case and comes upon a band of criminals, who sell German state secrets. Shortly before the investigation comes to a close, a woman is murdered. When a witness asserts to have seen him near the woman's dead body, the prosecutor himself ends up in court and must now prove his innocence.
Ein Mann ist des Mordes an seiner Frau beschuldigt: Der Staatsanwalt nimmt an, er habe die Tat begangen, um mehr Zeit mit seiner Geliebten zu verbringen. Die Geliebte sagt jedoch aus, dass die Ehefrau Selbstmord begangen habe und der Angeklagte daher unschuldig sei. Der Verdächtigte wird gegen den Willen des Staatsanwalts freigelassen und kurz darauf tot aufgefunden. Der Staatsanwalt entscheidet sich, weitere Ermittlungen aufzunehmen und stößt auf eine kriminelle Bande, die deutsche Staatsgeheimnisse verkauft. Kurz vor Ende der Ermittlungen wird eine Frau ermordet. Als ein Zeuge aussagt, ihn in der Nähe der Toten gesehen zu haben, findet sich der Staatsanwalt selbst auf der Anklagebank wieder und muss seine Unschuld beweisen.
LE GENDRE DE MONSIEUR POIRIER (1933) * with hard-encoded English subtitles * * NEW *
This is the story of a wealthy bourgeois who marries his only child, a daughter, to a penniless nobleman, because he hopes to use his son-in-law to get a title (it takes place under the reign of king Louis Philippe, sometime between 1830-1848). The son-in-law is a lazy, affected stereotype; but M. Poirier is also a stereotype --- of the obnoxious big businessman. The poor daughter, who falls in love with her husband, lets him walk all over her.
THE GIRL NEXT DOOR (1945) * with multiple, switchable subtitles * * NEW *
The story of how the conflicting relationship of Eduardo and vaudeville actress Isabel is affected by the passion he feels for their neighbor, Mariana, a young and overprotected girl, and the unexpected visit of his uncle Plácido, a morality teacher.
THE NEW GULLIVER (1935) * with switchable English and Spanish subtitles * * NEW *
The story, a Communist re-telling of Gulliver's Travels, is about a young boy who dreams of himself as a version of Gulliver, who has landed in Lilliput suffering under capitalist inequality and exploitation. The pioneer Petya Konstantinov, as an award for the best young OSVOD member of Artek, receives his favorite book — "Gulliver's Travels" by Johnathan Swift. Together with other pioneers who repaired the sailboat "Artek" with their own hands, he goes for a walk to the Adalara's islands which are near the summer camp. There, during vacation, children ask the leader to read them aloud Petya's book. Petya falls asleep while reading and finds himself in the world described in the book. In the dream Petya travels by ship but during sailing his vessel is attacked by pirates. Together with three captives the boy fights with them and wins, but at this moment the pirate ship crashes into the rocks. The teenager recovers ashore, surrounded and tied up by Liliputians. He is put to sleep with a potion. At this time in the parliament there is a debate on what to do with the new Gulliver. Ministers on behalf of the king make the decision to use Gulliver for military purposes. The boy is transported to the city by means of 15 tractors and a special platform. Petya is awoken by the king who puts a sceptre up to his nose. He learns about the decision which was made by the parliament, but disagrees with it. After that under his feet a military parade passes. At this time somewhere in cellars a meeting of workers passes. Strike is appointed next day. The workers decide to find out who he is and find Petya's notebook on Russian language from which they learn that he is for the mighty union of workers from all around the world. Petya is fed from the conveyor, with a crane being used to feed him. The whole Royal Court is present, and the corps de ballet performs. When they start singing to him how well people live under the leadership of the wise king, Petya interrupts the singer and starts singing the pioneer song. It is picked up by workers in the cellars. The court disperses in horror. The police chief decides to kill Petya, and instructs employees of the underground plant to make a batch of weapons. The workers warn him, and the police learns about it immediately, but at this time strike already begins. Workers take over the arsenal. The police tries to poison the boy, but he doesn't swallow the poison and spits it out, having pretended that he has died. Military operations begin. Insurgents are thrown to the sea by armed forces of Liliputia, but Petya goes into action, he seizes the royal ships. Workers on the earth develop success, undermine land mines and tanks. The guard and the court runs away. The king does not manage to hold on to the tower and when falling seizes an arrow of the tower clock. Petya blows in the horn which inexplicably appears in his hands, removes the bell from the city tower belfry and then shakes it in a manner of a hand bell. Then he proclaims: "The meeting of free Liliputiya I declare open!" and wakes up from the laughter of companions as he said the last phrase aloud.
THE BIG NIGHT (La Notte brava) (1959) * with switchable English subtitles * * NEW *
The exploits of three young, Roman criminals are chronicled in this socially conscious drama. The young men commit petty crimes all day, beginning with arms theft and culminating in a night with three prostitutes. After their pleasure, the boys try to cheat the hookers, but the ladies are smarter than that and stole their cash ahead of time. The punks then return to the city for more crimes, including the harassment of three homosexuals and attempts at seducing other women.
DER SCHWARZE HUSAR (1932) * with switchable English subtitles * *NEW VERSION*
1812. The French are chasing Duke Friedrich Wilhelm von Braunschweig's black hussars. The Duke himself has fled to England. Resistance to Napoleon is being led by Captain von Hochberg and his friend Blome, who, with the help of two young women --- Marie-Luise and Brigitte – are hinding in an inn. After the danger has passes, the two ride on, for they must bring the Duke's bride, a princess, safely to England, for Napoleon intends to marry her off to the Polish prince Potovki for political reasons.
1812. Die Franzosen machen Jagd auf die schwarzen Husare des Herzogs Friedrich Wilhelm von Braunschweig, der nach England geflohen ist. Der Widerstand wird angeführt von Rittmeister von Hochberg und seinem Freund Blome, die sich mit Hilfe zweier junger Frauen, Marie-Luise und Brigitte, in einem Gasthaus verstecken können. Nachdem die Gefahr vorüber ist, ziehen die beiden weiter, denn sie müssen die Braut des Herzogs, eine Prinzessin, sicher nach England bringen, da Napoleon die Absicht hat, sie aus politischen Gründen mit dem polnischen Fürsten Potovski zu verheiraten.
BISMARCK (1940) * with English and Spanish switchable subtitles * * NEW VERSION*
Although not at all loved by the Queen and Cabinet, Otto Graf von Bismarck is appointed by King Wilhelm I as a cabinet member on the advice of his War Minister Roon. Very quickly, Bismarck wins over the trust of the king, while the Cabinet rejects his advice and position more and more. Of all Bismarck's opponents, the professor of medicine and pacifist delegate Rudolf Virchow is his most critical. Finally, Bismarck disolves the Prussian Landtag and begins the reform of the Prussian army with the help of Roon. Bismarck enters Prussia into an alliance with Austria against Denmark. Soon, a war breaks about between Prussia and Denmark, in which Prussia's army emerges as victorious, no less in thanks to the strategy of Minister Moltke. Despite Bismarck's successes in Prussia's political scene, intrique and attacks against him take place from all sides of the governmental ministries and from the side of the Crown Prince Friedrich.
Obwohl er bei der Königin und dem Kabinett unbeliebt ist, wird Otto Graf von Bismarck von König Wilhelm I. auf Anraten seines Kriegsministers von Roon ins Kabinett berufen. Sehr schnell gewinnt Bismarck das Vertrauen des Königs, während das Kabinett ihm völlig ablehnend gegenübersteht. Von allen Bismarck-Gegnern ist der Medizinprofessor und pazifistisch gesonnene preußische Abgeordnete Rudolf Virchow der schärfste. Schließlich löst Bismarck den Landtag Preußens auf und beginnt unter der Leitung von Kriegsminister von Roon mit der Heeresreform. Bismarck verbündet sich mit Österreich gegen Dänemark. Es kommt zu einem kurzen deutsch-dänischen Krieg, aus dem Bismarcks Truppen als Sieger hervorgehen, nicht zuletzt dank der genialen Strategie des Ministers Moltke. Dennoch hagelt es innenpolitische Angriffe im Landtag und von Seiten des Kronprinzen Friedrich.
Newspaper delivery driver Felix Rabe struggles every morning to earn a few pennies. To impress his new acquaintance Annie, he pretends to be a former buddy of his, Willy Lohmeyer, who's now a famous bicycle racer. However, Annie isn't exactly the person Felix thinks she is. Confusion is inevitable and aside from two hearts being irreparably broken, the two frauds even manage to risk Willy's possible victory in an upcoming six-day race!
Zeitungsfahrer Felix Rabe strampelt sich jeden Morgen ab, um ein paar Groschen zu verdienen. Um seiner neuen Bekanntschaft Annie zu imponieren, gibt er sich als sein früherer Kollege und heute berühmter Radrennfahrer Willy Lohmeyer aus. Doch auch Annie ist nicht die, für die Felix sie hält. Verwechslungen sind vorprogrammiert und neben gebrochenen Herzen riskieren die beiden auch noch den Sieg von Willy beim Sechs-Tage-Rennen.
After staying in England for five years, Percy Averhoff returns back to his homeland. And he discovers, that his overly protective parents have already picked out a bride for him. However, the choice of Anne Osterkamp was not entirely altruistic, then it just so happens, "by the purest of coincidences", that she's the daughter of a business acquaintance of his parents. To show his parents, that he will be the one to pick out his bride, he answers a newspaper ad. The letter he sent leads to a meeting with the person who placed the ad, Amalie Hartwig; and she's a really attractive girl. But Percy hasn't a clue what's really behind her placing an ad in the newspaper for a husband.
Nach einem fünfjährigen England-Aufenthalt kehrt Percy Averhoff in die Heimat zurück. Und dort muss feststellen, dass seine übertrieben fürsorglichen Eltern schon eine Braut für ihn ausgesucht haben. Die Wahl fiel allerdings nicht ganz uneigennützig auf Änne Osterkamp, denn sie ist "rein zufällig" die Tochter eines Geschäftsfreundes der Eltern. Um seinen Eltern zu zeigen, dass er seine zukünftige Ehefrau immer noch selbst aussucht, antwortet er auf eine sympathisch klingende Kontaktanzeige. Das Schreiben führt zum Erfolg, Amalie Hartwig ist wirklich ein entzückendes Mädchen ... Percy ahnt jedoch nicht, was hinter der ganzen Sache steckt.
LEUTNANT BOBBY – DER TEUFELSKERL (1935)
The Austrian lieutenant, Bobby Tomson, who represents himself as a groom, travels to London to meet his newly-married sister. He looks for her at a costume party, but finds another woman instead.
Der österreichische Leutnant Bobby Tomson, der sich als Reitknecht ausgibt, reist nach London, um seine frischverheiratete Schwester zu treffen. Auf einem Kostümfest sucht er nach ihr, findet aber eine andere Frau.
KLEINES MADEL – GROSSE GLUCK (1933)
A turbulent comedy of confusion with Dolly Haas: Annie, the daughter of a locksmith, and Georg, a car salesman, get to know one another at the fairground; but then lose sight of each other. Later, Annie is asked by her father to bring new locks to the castle of a countess. At the train station, she is confused with the countess' niece, whose arrival is expected any minute now. She's brought to the castle in a splendid carriage and there meets Georg again, who has just completed an unauthorized joyride in a chic sports car. Both assume the other is rich and when the real countess arrives at the castle, she gets her jollies playing along in the confusion and represents herself as her own business partner, who's in love with Count Egon. (Following all of this?)
Turbulente Verwechslungskomödie mit Dolly Haas: Annie, Tochter des Schlossermeisters, und Georg, Autoverkäufer, lernen sich auf dem Rummelplatz kennen, verlieren sich aber wieder aus den Augen. Später erhält Annie von ihrem Vater den Auftrag, neue Schlösser ins Schloss einer Gräfin zu bringen. Am Bahnhof wird sie mit der Nichte der Gräfin verwechselt, deren Ankunft unmittelbar erwartet wird. In einer prächtigen Kutsche wird sie zum Schloss gebracht und begegnet Georg wieder, der gerade in einem schicken Wagen eine unerlaubte Spritztour macht. Beide halten nun den jeweils anderen für überaus wohlhabend. Als die echte Komtesse auf dem Schloss eintrifft, macht es ihr Spaß, das Verwechslungsspiel mitzumachen und tritt als ihre eigene Gesellschafterin auf, in die sich wiederum Graf Egon verliebt.
Ernst Schroeder is the successful author of romance novels, which he writes under the pseudonym of Fredo de Marana and which are supposedly based on his own real romantic experiences. Now, Ernst has gotten to know Lotte, the woman of his life, whom he wishes to marry, but who knows nothing about "Marana's" works. So, he decides to hide this persona from her. Things, of course, get difficult, when the operetta diva Christa appears, one of Marana's former lovers. In the ensuing chaos, Lotte thinks Fritz, a servant of the theatre director Seebach, is the writer Marana. Seebach happens to be in love with Christa and the maid Elsie is love with Fritz, whom she also thinks is Marana.
Ernst Schröder ist unter seinem Pseudonym Fredo de Marana erfolgreicher Autor von Liebesschnulzen, die angeblich alle auf seinen wirklichen Romanzen beruhen. Nun lernt Ernst Lotte kennen, die Frau seines Lebens, die er heiraten will, die aber gar nichts von den Werken Maranas hält. Also verschweigt er Lotte seine zweite Identität. Die Dinge verkomplizieren sich, als im Gefolge des Theaterdirektors Seebach die Operettendiva Christa auftaucht, eine von Maranas verflossenen Liebschaften. In der Folge hält Lotte Seebachs Diener Fritz für den Schriftsteller Marana. Seebach wiederum ist in Christa verliebt, und das Zimmermädchen Elsie verliebt sich in Fritz, den sie allerdings für Marana hält.
DAS MADCHEN VOM PFARRHOF (1955)
At the request of his old friend, the district priest, a young pastor takes the orphaned Annerl into his home, which is run by his housekeeper, Brigitte. Annerl's mother had died recently and all her possessions became the property of von Finsterberg, the owner of the estate they were living on. When Annerl visits von Finsterberg and asks for her mother's property back, the notorious womanizer uses the opportunity to hit on the poor girl. Annerl, however, is no blushing flower. She makes it clear that the old man should take a long walk off a short pier. For his part, the young pastor doesn't have much good to say about von Finsterberg, as he recently returned a stolen foal, but refused to reveal the thief's identity. Turns out, the horse was stolen by Sepp, who earns his living as a poacher and resides with his good-natured, but somewhat mentally challenged mother. Sepp despises the Catholic Church and those who represent it, because the previous parish priest wouldn't let him marry a divorced woman. The lady in question then committed suicide in a nearby river. Thus, Sepp became a willing toold of von Finsterberg and his village clique, who have no love for the young pastor and his "practical Christianity". Soon, gossip is making the rounds of the village about the young priest and Annerl and things finally reach a head at the Easter Festival.
Auf Bitten seines alten Freundes, des Einödpfarrers, nimmt der junge Pfarrer von Kirchfeld die verwaiste Annerl in seinen Haushalt auf, der von seiner Wirtschafterin Brigitte geführt wird. Annerls Mutter ist kürzlich gestorben, und alle ihre Habseligkeiten sind in den Besitz des Gutsherrn von Finsterberg übergegangen. Als Annerl Finsterberg aufsucht und um Rückgabe bittet, nutzt der notorische Frauenheld die Gelegenheit, sich an das hübsche Mädchen heranzumachen, doch Annerl lässt ihn einfach stehen. Finsterberg ist auch auf den jungen Pfarrer nicht gut zu sprechen, weil der ihm ein zuvor gestohlenes Fohlen zwar zurückgebracht hat, ihm aber nicht verraten wollte, wer der Dieb war. Gestohlen hatte es Sepp, der sich unter anderem als Wilderer seinen Lebensunterhalt verdient und bei seiner gutmütigen, aber etwas wirren Mutter lebt. Sepp ist ein erbitterter Gegner der katholischen Kirche und ihrer Repräsentanten, denn der frühere Ortspfarrer hatte seine Heirat mit einer geschiedenen Frau verhindert, woraufhin sich diese in den Mühlbach gestürzt hatte. So wird Sepp unfreiwillig zum Werkzeug des Herrn Finsterberg und jener Dorfclique, denen der junge Pfarrer und sein "praktisches Christentum" ohnehin ein Dorn im Auge ist. Üble Klatschgeschichten über Hochwürden und das Annerl machen im Dorf die Runde, und beim Kirchfest nach Ostern eskalieren schließlich die Ereignisse.
Rosl, the niece of the owner of the inn "Almblick", works in Vienna as a model. When she ends up unemployed, she moves back in with her uncle, who employs her as a housekeeper, and gets to know Frank, the allegedly unemployed tour leader for an American family but, who, in reality, is the filthy rich inheritor of the Quick Auto Plant. In the end, there's a splendid wedding in Traunsee.
Rosl, die Nichte des Wirtes vom "Almblick", arbeitet in Wien als Mannequin. Als sie arbeitslos wird, fährt sie zu ihrem Onkel zurück, der sie als Wirtschafterin beschäftigt, und lernt dort den angeblich stellungslosen Reisebegleiter einer amerikanischen Familie, Frank, kennen, der in Wirklichkeit der schwerreiche Erbe der Quick-Autowerke ist. Am Ende kommt es zur schönsten Hochzeit vom Traunsee.
.
.
.
DER ADLER NEWSPAPER – Immer am Feind (10 June 1941) * NEW *
The bi-weekly news magazine put out by the German Air Ministry. Minor edge wear and tiny tears. Complete. Intact and in very good shape. This issue: page 315 - 336.
DER ADLER NEWSPAPER – Front gegen die Sowjets (08 July 1941) * NEW *
The bi-weekly news magazine put out by the German Air Ministry. Minor edge wear and tiny tears. Complete. Intact and in very good shape. This issue: page 363 - 384.
.
DER ADLER NEWSPAPER – Vernichtungsschlage im Sudosten (29 april 1941) * NEW *
The bi-weekly news magazine put out by the German Air Ministry. Minor edge wear and tiny tears. Complete. Intact and in very good shape. This issue: page 241 – 264.
6 CD SET: SONGS WE LISTENED TO IN WORLD WAR TWO $49.99
NOW ONLY $29.99
THE LIGHT AHEAD (Fishke the Lame) (1939) * with hard-encoded English subtitles * $13.99 NOW ONLY $9.99
ALTES HERZ GEHT AUF DIE REISE (1938) * with switchable English and Spanish subtitles * $13.99 NOW ONLY $9.99
DIE VERKAUFTE BRAUT (1932) * with switchable English subtitles * $13.99 NOW ONLY $9.99
KOHLHIESELS TÖCHTER (1920) * with switchable English subtitles * $13.99 NOW ONLY $9.99
BOGANCS (1959) * with switchable English subtitles * $13.99 NOW ONLY $9.99
QUICK (1932) *with switchable English subtitles* $13.99 NOW ONLY $9.99
AGENT NR. 1 (1972) * with switchable English subtitles * $13.99 NOW ONLY $9.99
LA MAISON DES FANTASMES (1980) + COUPLE CHERCHE ESCLAVES SEXUELS (1978) $14.99 NOW ONLY $10.99
TRIAL ON THE ROAD (1971) (Proverka na Dorogakh) *with switchable English subtitles* $13.99 NOW ONLY $9.99
RITT IN DIE FREIHEIT (1937) * with switchable English subtitles * $13.99 NOW ONLY $9.99
HERCULES IN THE CENTER OF THE EARTH (1961) * with switchable Romanian subtitles * $13.99 NOW ONLY $9.99
DER GETEILTE HIMMEL (1964) * with multiple, switchable subtitles * $13.99 NOW ONLY $9.99
THE KING OF SUMAVA (Kral Sumavy) (1959) * with switchable English subtitles * $13.99 NOW ONLY $9.99
HIMMEL OHNE STERNE (1956) * with switchable English and Spanish subtitles * $13.99 NOW ONLY $9.99
LA CORONA DI FERRO (1941) * with switchable English and Spanish subtitles * $13.99 NOW ONLY $9.99
A DEADLY INVENTION (Vynález zkázy) (1958) $13.99 NOW ONLY $9.99
DANGEROUS MOONLIGHT (Suicide Squadron) (1941) $13.99 NOW ONLY $9.99
RUSLAN AND LUDMILA (1972) * with switchable English, German and Spanish subtitles * $13.99 NOW ONLY $9.99
RAKKAUDEN RISTI (1946) * with switchable English subtitles * $13.99 NOW ONLY $9.99
YIDDISHE MAMA (Mothers of Today) (1939) * with hard-encoded English subtitles * $13.99 NOW ONLY $9.99
THE UNFORTUNATE BRIDE (1932) * with hard-encoded English subtitles * $13.99 NOW ONLY $9.99
PANIQUE (1946) * with switchable English subtitles * $13.99 NOW ONLY $9.99
LES GRANDES MANOEUVRES (1955) * with switchable English subtitles * $13.99 NOW ONLY $9.99
BEWARE OF THE CAR (1966) (Uncommon Thief) * with switchable English subtitles * $13.99 NOW ONLY $9.99
THE LAST WAR (1961) * with hard-encoded English subtitles * $13.99 NOW ONLY $9.99
MERRY GO ROUND (1956) * with switchable English subtitles * $13.99 NOW ONLY $9.99
LISSY (1957) * with switchable English, Spanish & German subtitles * $13.99 NOW ONLY $9.99
DAGGERS OF BLOOD (1964) * with English and Italian audio * $13.99 NOW ONLY $9.99
DIE WEISSE SPINNE (1963) * with switchable English subtitles * $13.99 NOW ONLY $9.99
DIE WUNDERBARE LÜGE DER NINA PETROVNA (1929) * hard-encoded German and switchable English subtitles * $13.99 NOW ONLY $9.99
MONTPI (1957) * with switchable English subtitles * $13.99 NOW ONLY $9.99
MENSCHEN AM SONNTAG (1930) *with switchable English subtitles* $13.99 NOW ONLY $9.99
SERBIA'S GOLGOTHA: FIRE IN THE BALKANS, 1914 – 1918 (1930) * with switchable English subtitles * $13.99 NOW ONLY $9.99
KUHLE WAMPE (1932) *with switchable English subtitles* $13.99 NOW ONLY $9.99
FIVE GRAVES TO CAIRO (1943) $13.99 NOW ONLY $9.99
SVD – SOYUZ VELIKOGO DELA (1927) * with switchable English subtitles * $13.99 NOW ONLY $9.99
SOTTO IL SOLE DI ROMA (1948) * with switchable English and Spanish subtitles * $13.99 NOW ONLY $9.99
ICH WILL NICHT WISSEN, WER DU BIST (1932) * with switchable English subtitles * $13.99 NOW ONLY $9.99
FRIEDEMANN BACH (1941) * with switchable English subtitles * $13.99 NOW ONLY $9.99
BY THE BLUEST OF SEAS (U Samovo Sinyevo Morya) (1935) * with switchable English subtitles * $13.99 NOW ONLY $9.99
IN FLAGRANTI (1944) * with switchable English subtitles * $13.99 NOW ONLY $9.99
BRAND IN DER OPER (1930) * with switchable English subtitles * $13.99 NOW ONLY $9.99
SISSI (1955) * with switchable English and Dutch subtitles * $13.99 NOW ONLY $9.99
BARON PRASIL (1940) / SIREN OF ATLANITS (1949) $13.99 NOW ONLY $9.99
MIRACLE ON THE VISTULA (1921) + FOR YOU, POLAND (1920) * with switchable English subtitles * $13.99 NOW ONLY $9.99
BRUDEFERDEN I HARDANGER (1926) + THE PHANTOM CARRIAGE (1921) *with English subtitles * $13.99 NOW ONLY $9.99
DU MEIN STILLES TAL (1955) * with switchable English subtitles * $13.99 NOW ONLY $9.99
EINE BERLINER ROMANZE (1956) * with hard-encoded English subtitles * $13.99 NOW ONLY $9.99
FRENCH WARTIME NEWSREELS 1 (2013) * with hard-encoded German and switchable English subtitles * $13.99 NOW ONLY $9.99
POLITICAL FILMS OF THE REICH – PART IV * with switchable English subtitles * $13.99 NOW ONLY $9.99
Thank you and the best to all of you,
RAREFILMSANDMORE.COM